6SQFT'S TOP STORIES OF 2020!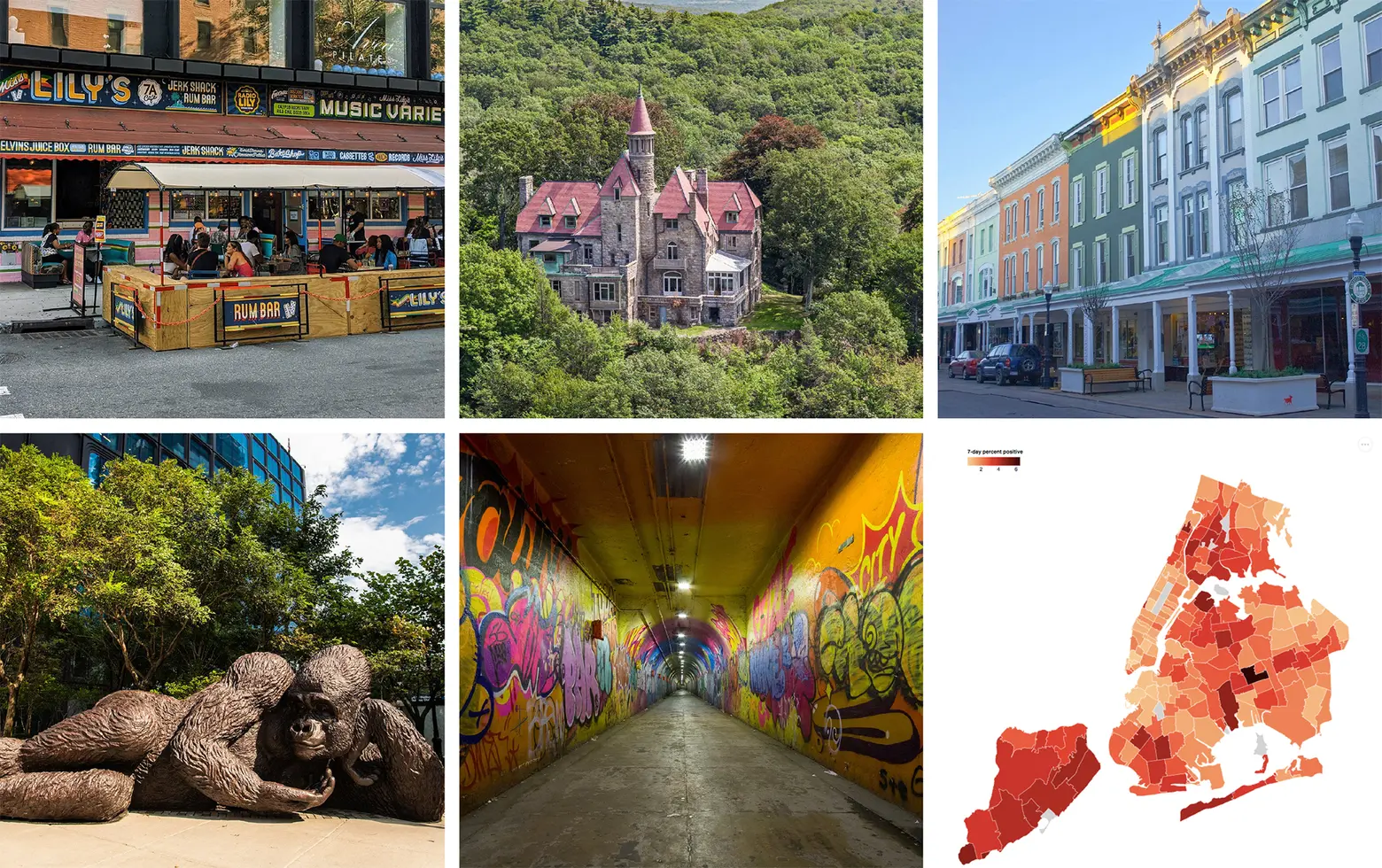 Like it was for everyone, 2020 was challenging for team 6sqft. We started working from home, we stopped being out and about in our beloved city, and we shifted our coverage to keep our readers up-to-date on the ever-evolving pandemic. But there were also a lot of silver linings. We helped our fellow New Yorkers get the info they needed, while also providing a welcome escape through our cool listings column and upbeat guides. Ahead, see which stories you read the most this year, from tracking COVID cases and antibody rates by zip code to outdoor dining and hiking guides to celebrity real estate and a castle for sale.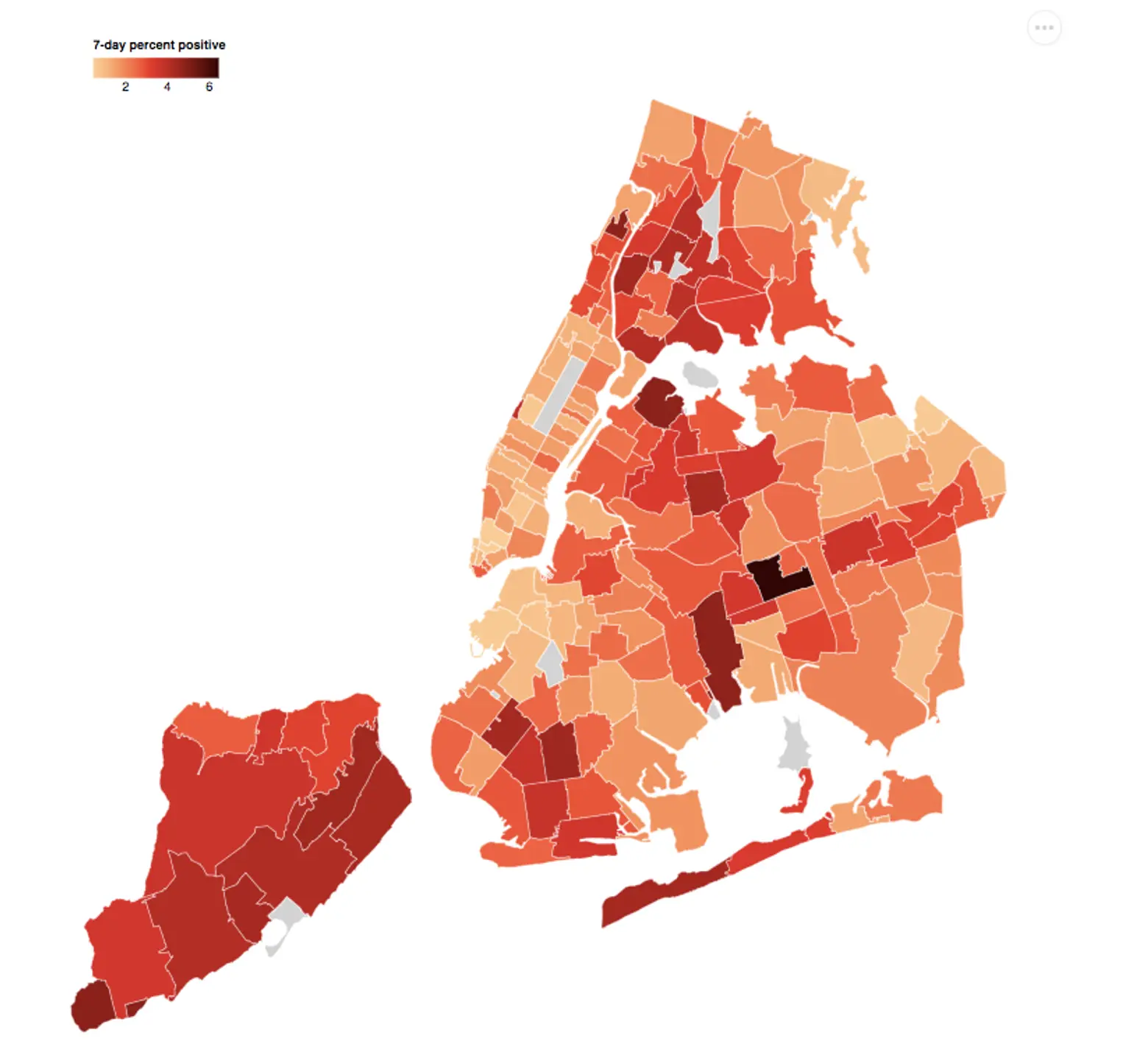 Map of positive COVID cases by Zip code, courtesy of the NYC Department of Health
COVID UPDATES
▽ ▽ ▽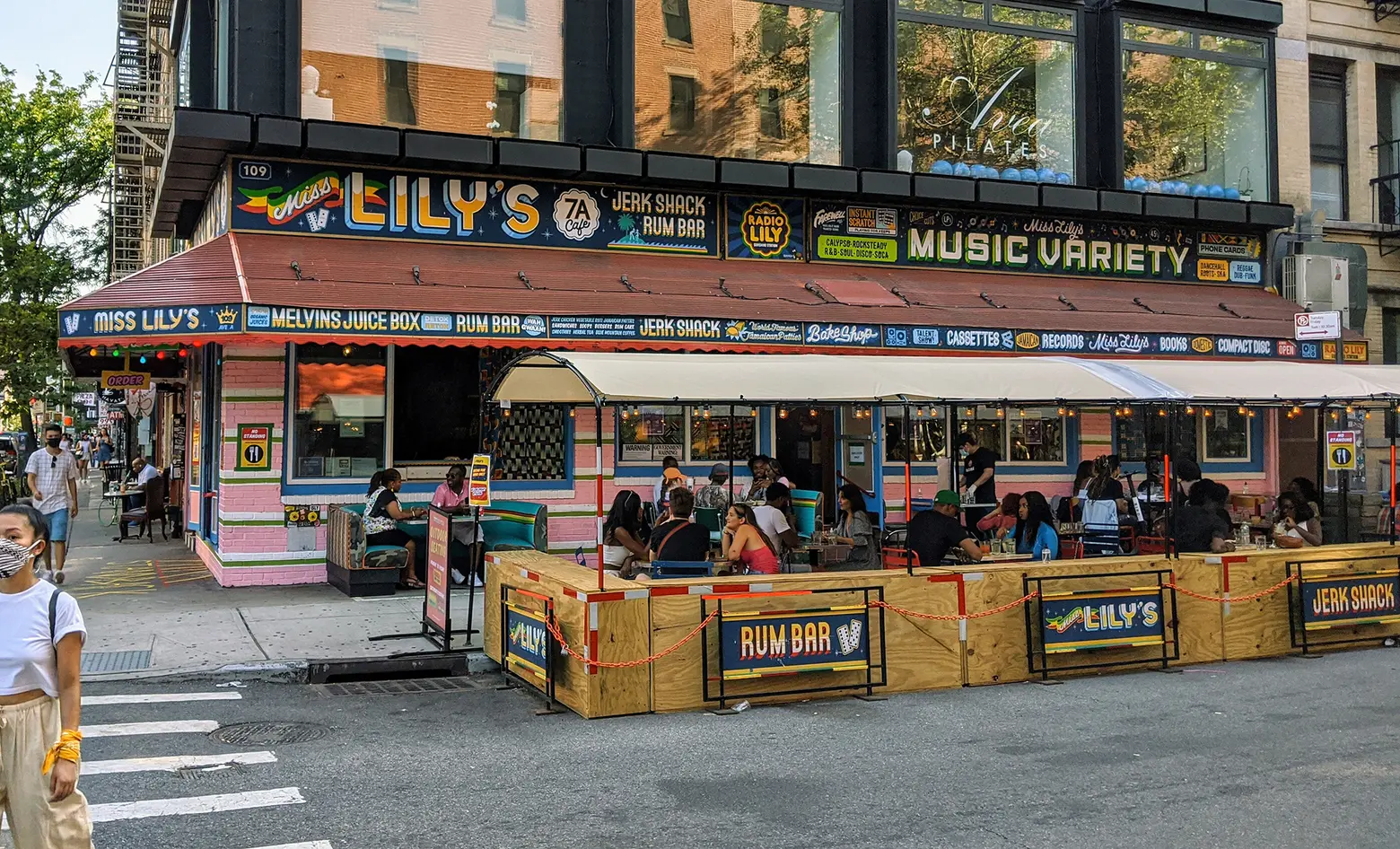 Outdoor dining at Miss Lily's 7A Cafe. Photo by Eden, Janine and Jim via Flickr cc
NYC GUIDES
▽ ▽ ▽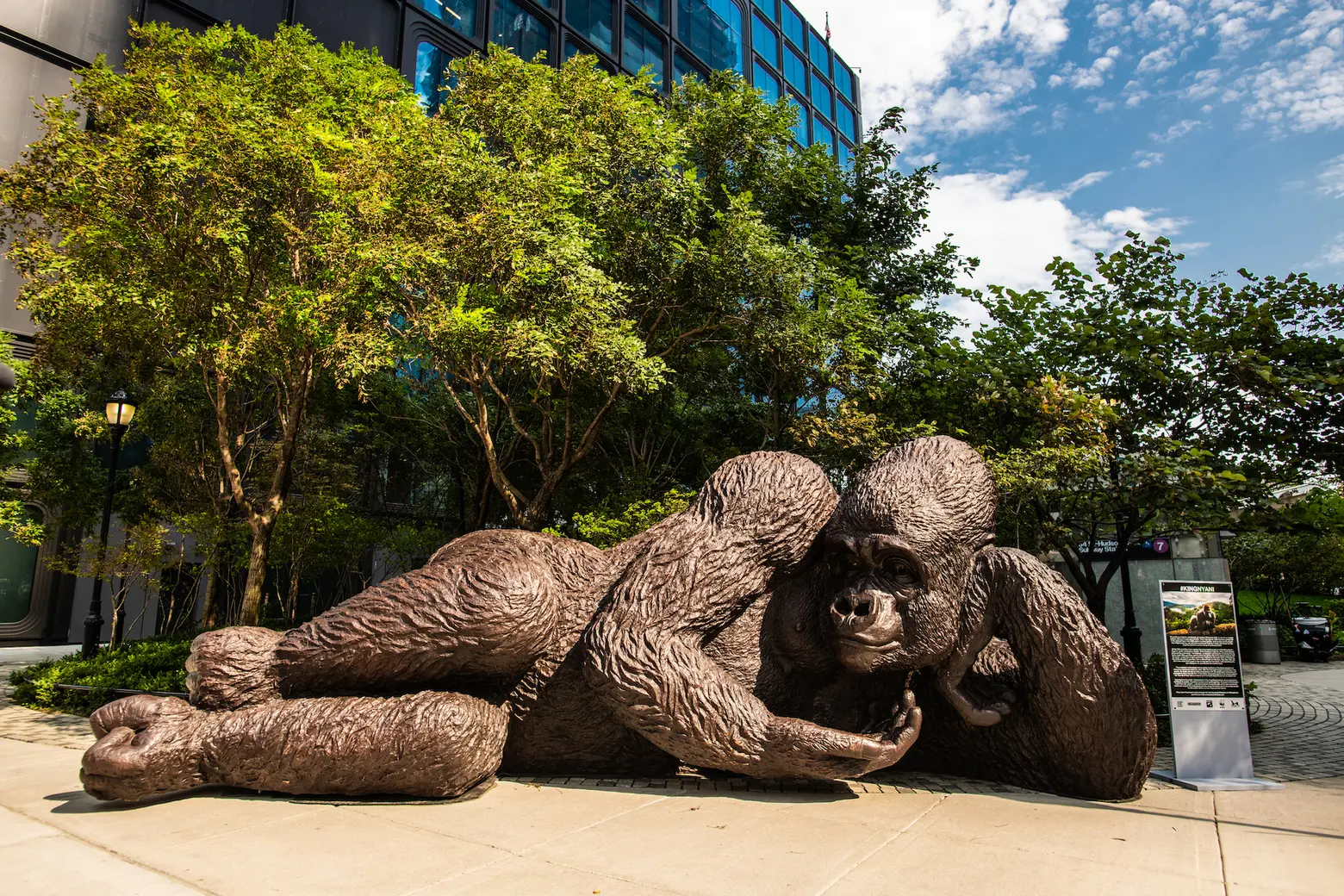 King Nyani sculpture in Hudson Yards. Photo by Tina Sokolovskaya.
NEWS
▽ ▽ ▽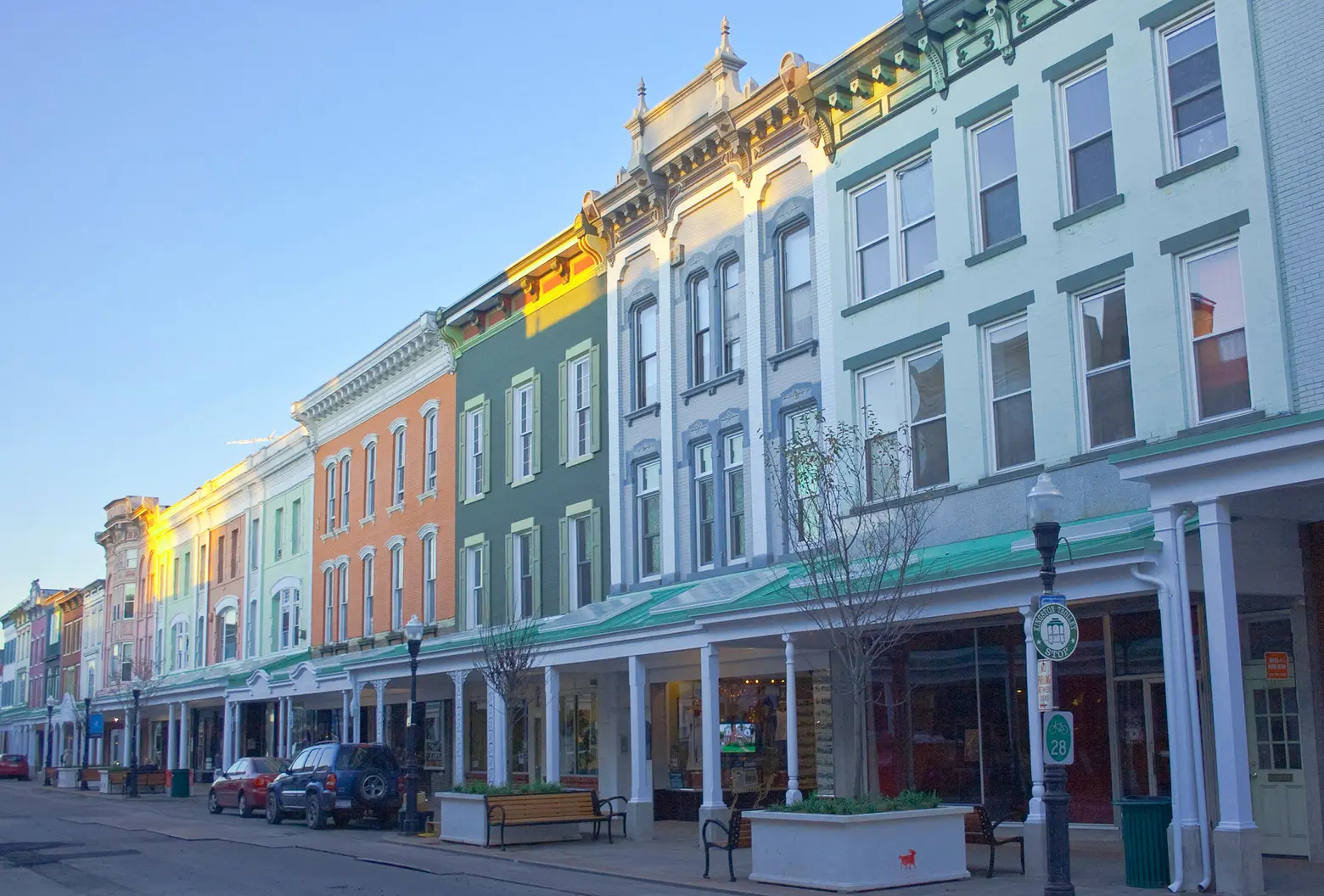 Kingston, New York. Photo by Paul VanDerWerf via Flickr cc
REAL ESTATE
▽ ▽ ▽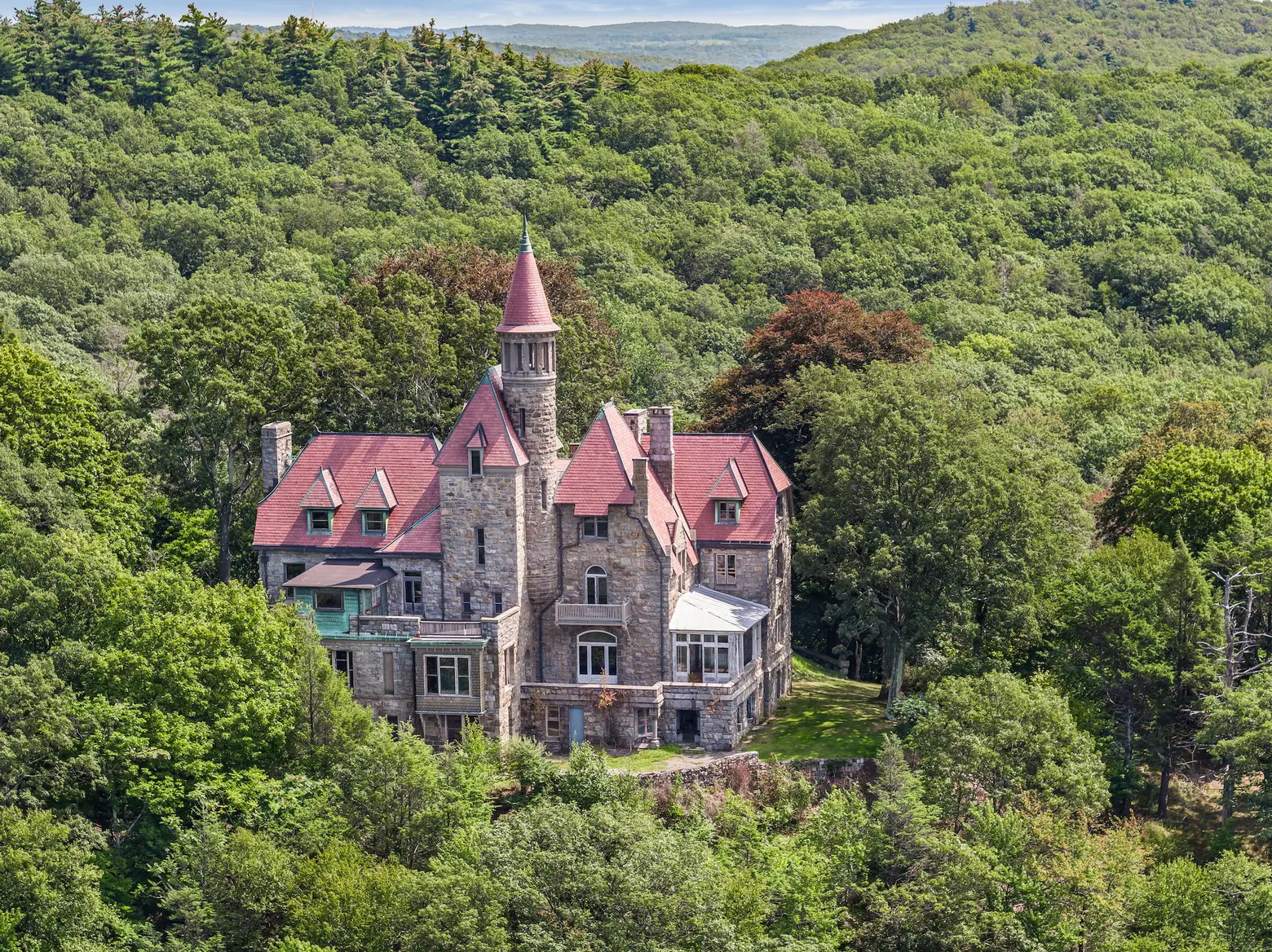 Castle Rock in Garrison, New York. Listing photo courtesy of Houlihan Lawrence.
COOL LISTINGS
▽ ▽ ▽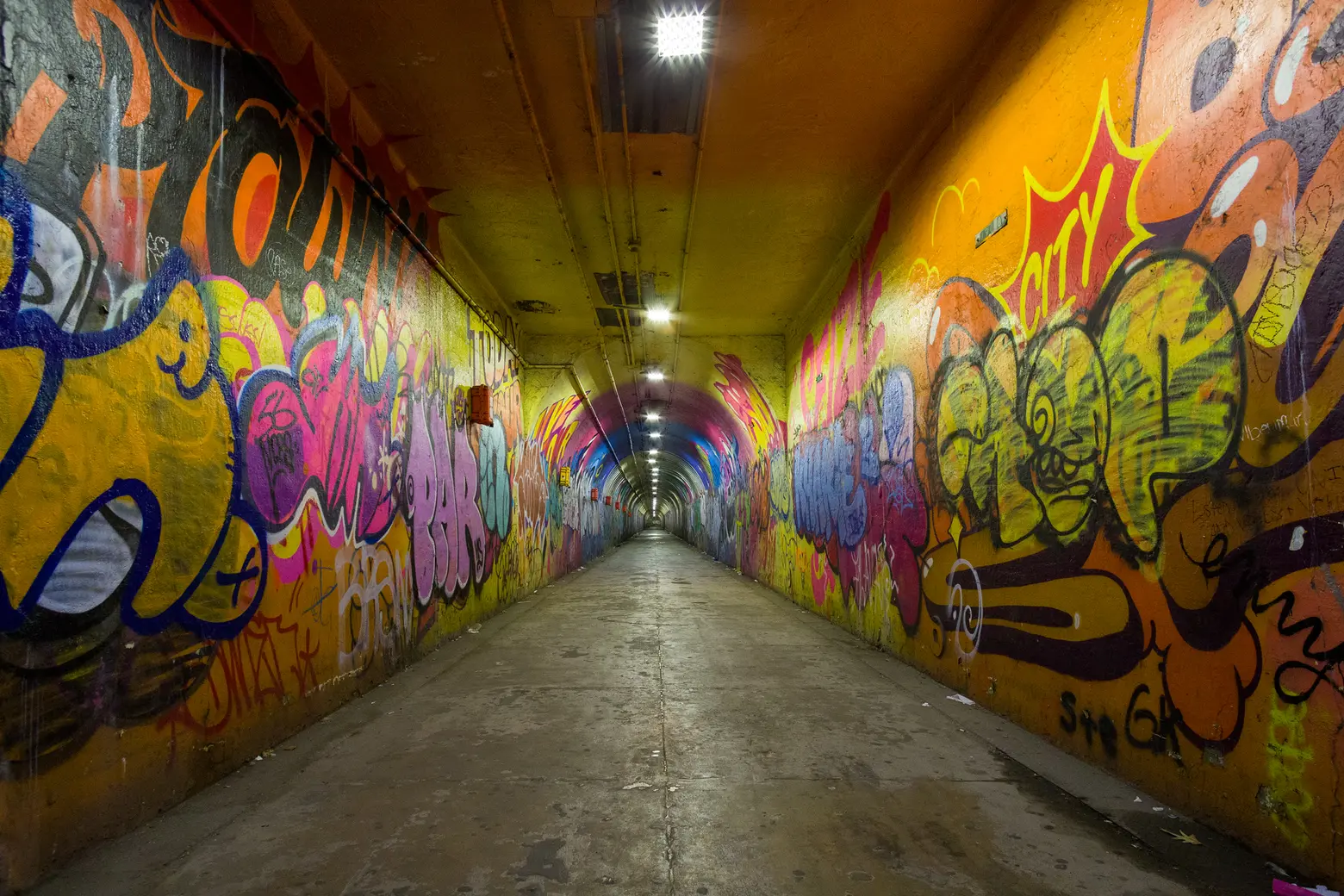 The 191st Street tunnel. Photo © James and Karla Murray
EDITOR'S PICKS
SEE ALL PAST LISTS HERE: