Live in your very own 19th-century castle above the Hudson River for $3.5M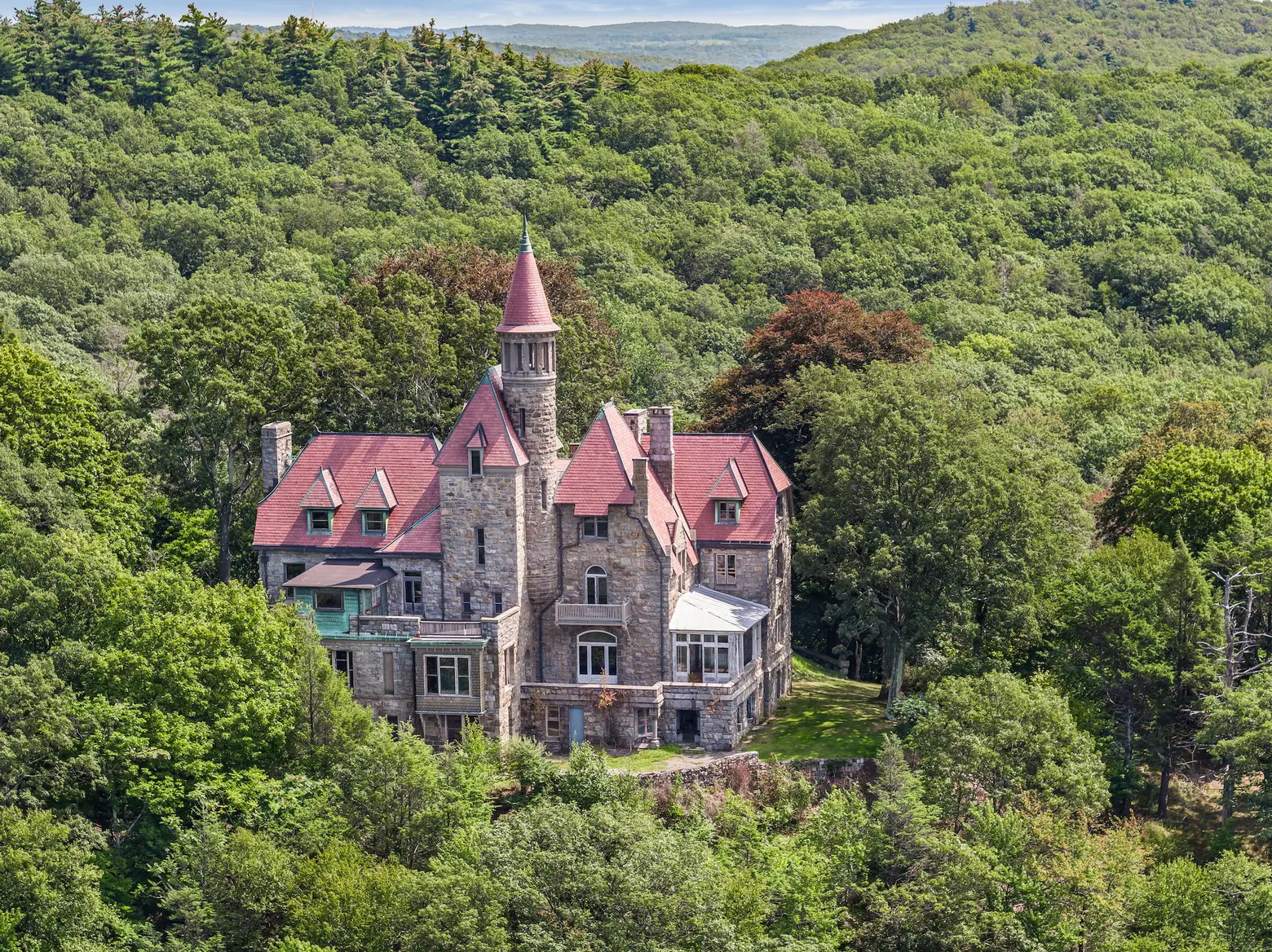 Listing photos courtesy of Houlihan Lawrence
First spotted by Brownstoner, one of the most unique and recognizable properties in the Hudson Valley has come to the market. The gilded-age landmark known as Castle Rock was built in 1881 in Garrison, New York as a summer home for William H. Osborn, president of the Illinois Central Railroad. Sitting atop the hill of the same name, the stone castle is 620 feet above the Hudson River, with incredible panoramic views. The 10,500-square-foot home is now asking $3,450,000, for sale for the first time in 45 years.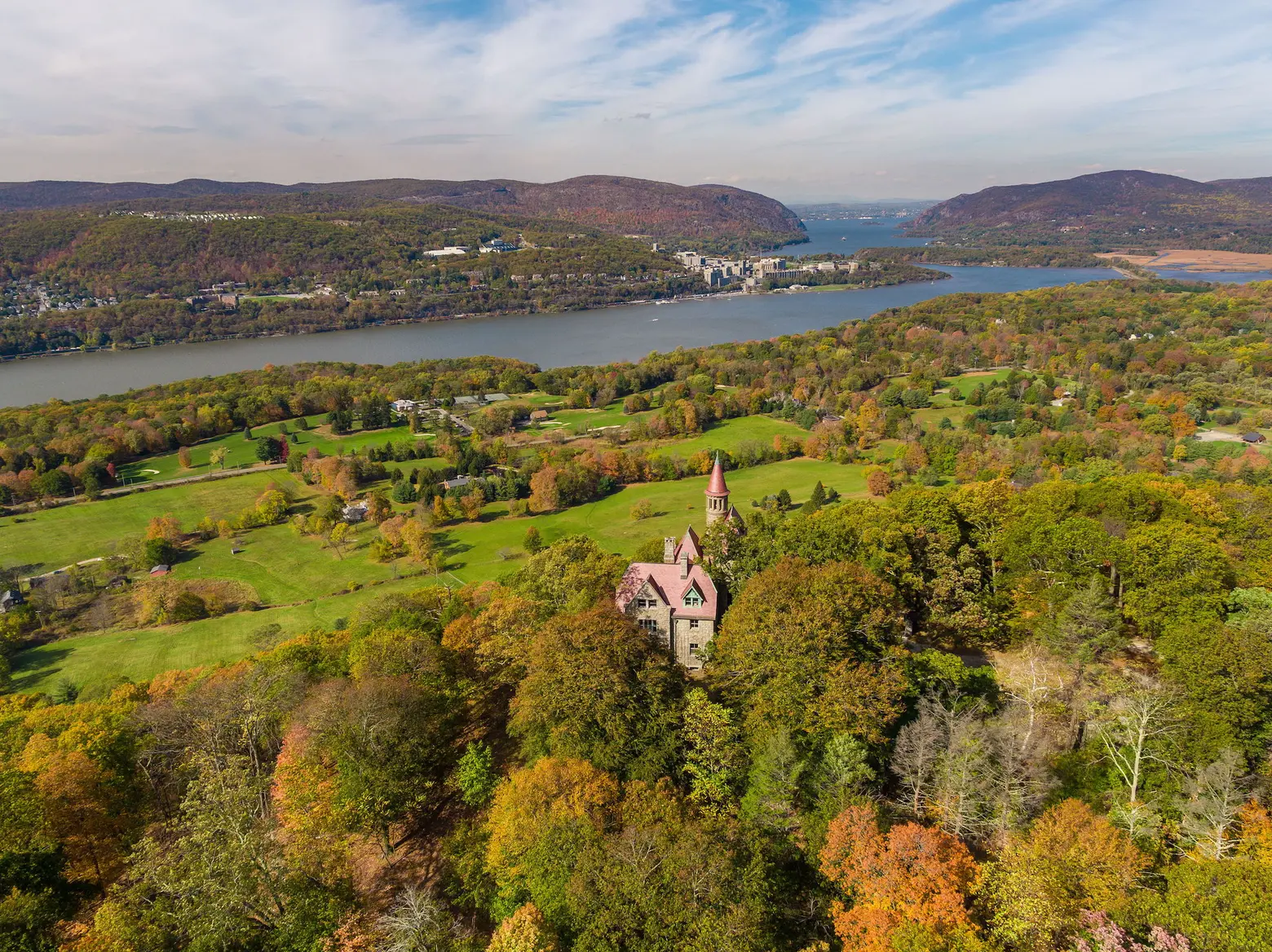 The idea for the castle first came about in 1855 when Osborn visited the area to take in the natural scenery. This was the year before he was elected president of the Illinois Central Railroad. Osborn fell in love with the area and purchased hundreds of acres of land. As Brownstoner explains, he and his family spent summers in a farmhouse on the property for years, until Osborn enlisted architect J. Morgan Slade to build him a grand country home. The resulting Castle Rock was constructed of rough-cut stone with red slate conical roofed towers and dormers, porches, and verandas.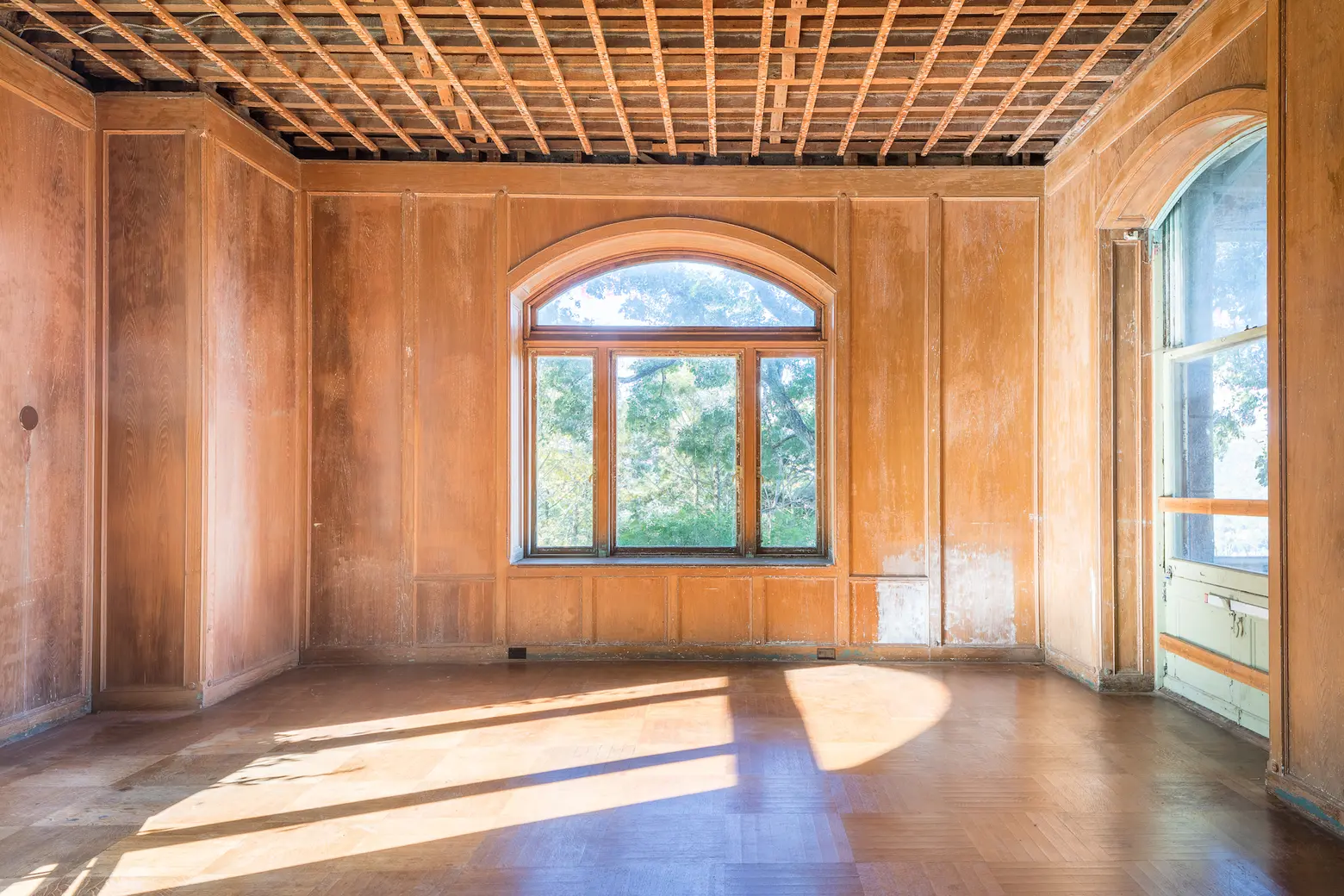 Osborn lived in the home until his death in 1894, at which time it was inherited by his son, prominent paleontologist Henry Fairfield Osborn. The younger Osborn added several wings to the house to accommodate his family, doubling its size.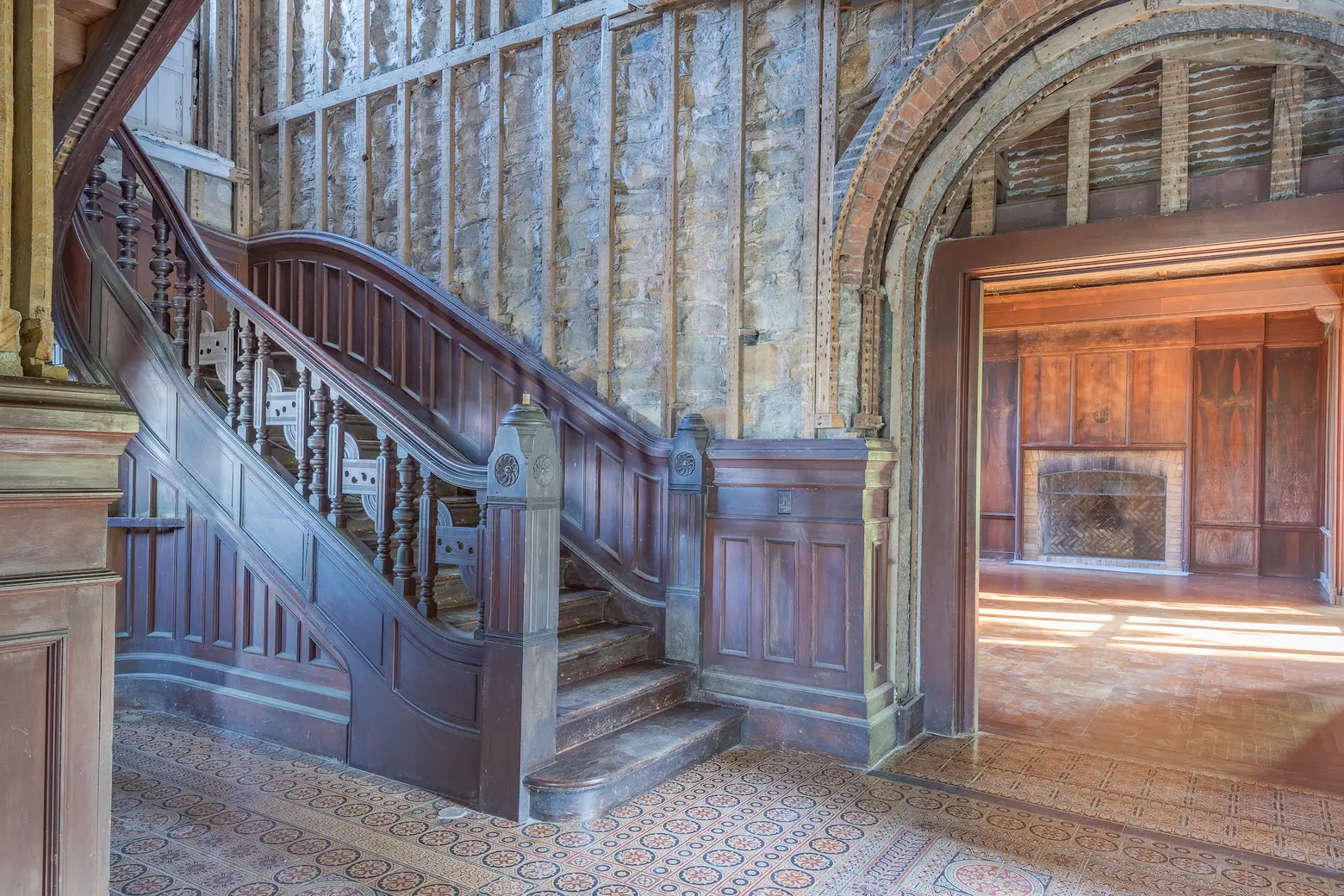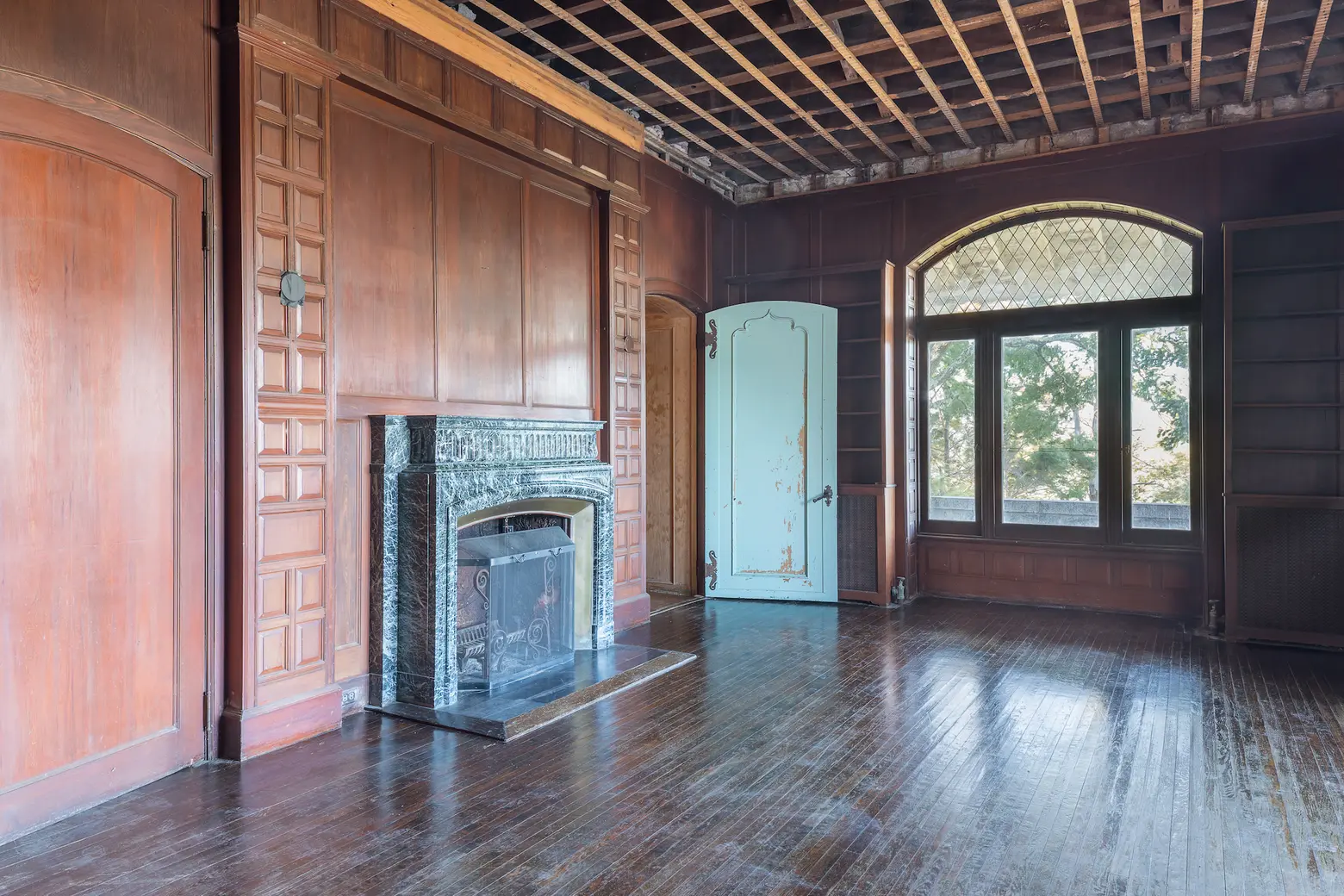 The home left the Osborn family in the 1970s, and today it is in definite need of restoration and updating, or, as the listing says, " it is ready to be restored to its original glory."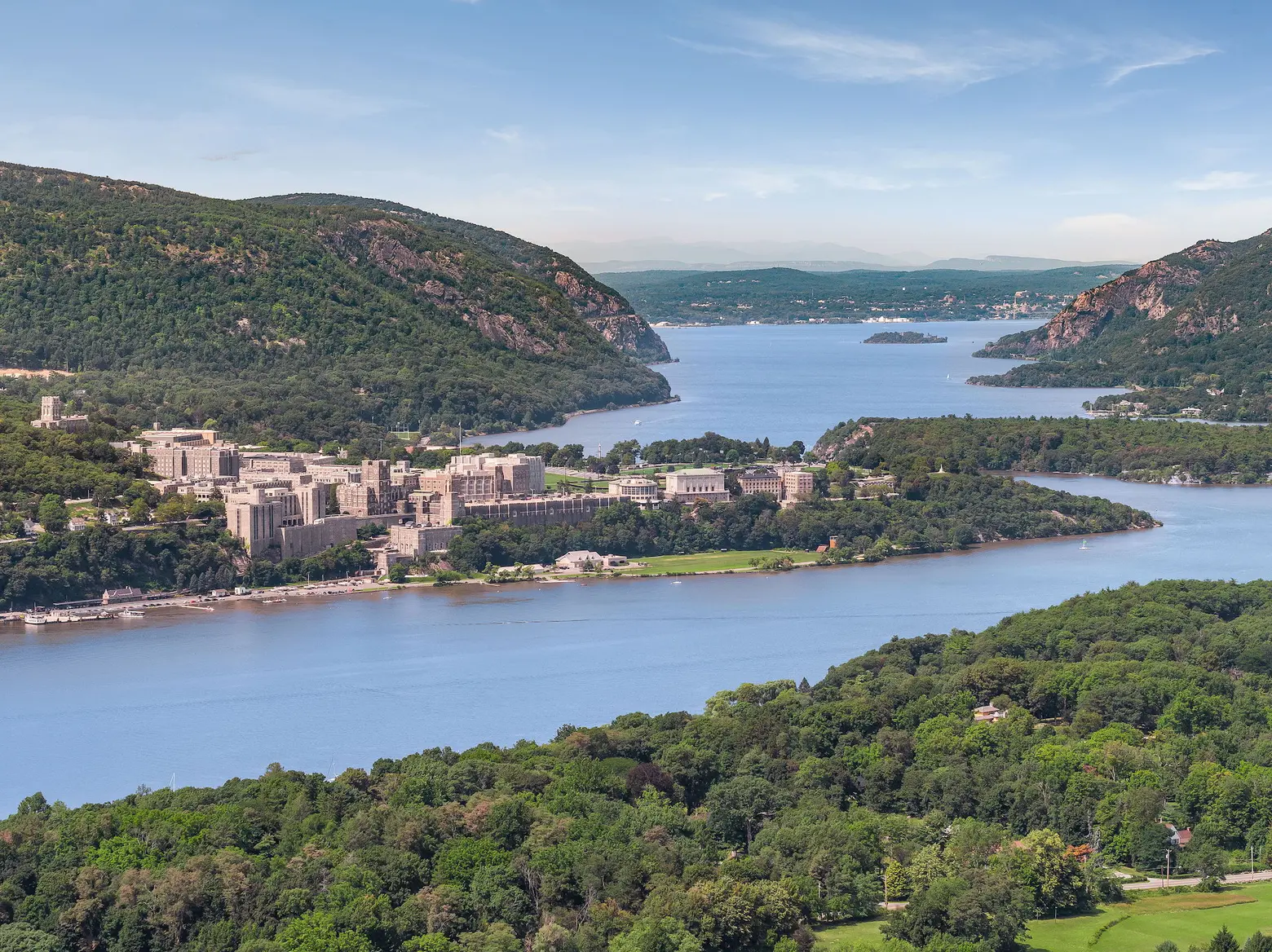 Castle Rock has incredible views of the Hudson River and of West Point. It sits on 16.46 acres today; the remainder of the acreage once owned by the Osborns had been donated over the years as public land.
[Listing: 131-250 Old Stone Road by Melissa Carlton of Houlihan Lawrence]
RELATED:
Listing photos courtesy of Houlihan Lawrence