Famed comedy club Second City to open first NYC location in Williamsburg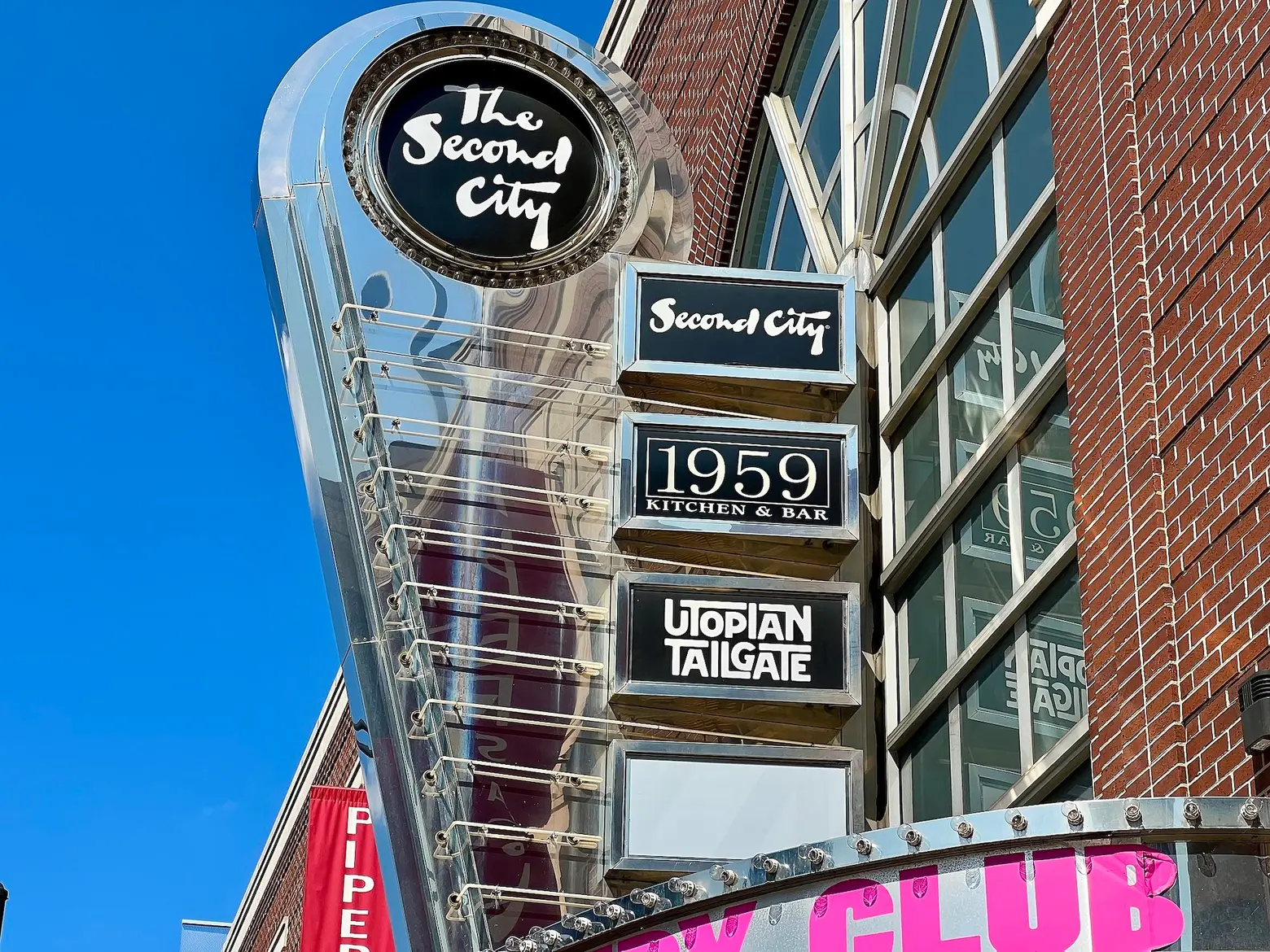 The Second City in Chicago; Photo via Wikimedia
A famed Chicago comedy institution is set to open an outpost in New York City for the first time. The Second City, a 63-year comedy and improv enterprise that has kickstarted the careers of many celebrities, announced it will open in Williamsburg, Brooklyn next summer.
Established in Chicago in 1959, Second City has since opened locations in Toronto, Hollywood, Detroit, and Las Vegas, but never in New York. The club gets its name from a collection of articles written by A.J. Liebling in 1952 and published in The New Yorker that criticized Chicago and labeled it the "Second City."
The new 11,900-square-foot club will include a main stage, a stage for students, seven classrooms, and a full-service restaurant and bar, according to Time Out New York.
Alumni of the famous comedy club include award-winning actors and directors including Bill Murray, Steve Carell, Jordan Peele, Tina Fey, Amy Poehler, Stephen Colbert, and many more.
"New York City is renowned for its talent and culture, and we could not be more thrilled to bring The Second City's unique brand of improv-based entertainment and education to the city as we continue to foster the next generation of comedy," Ed Wells, CEO of The Second City, said in a statement.
"We're continually innovating on our stages, in our classrooms and beyond to deliver exceptional experiences to our audiences and students. This newest location in New York launches at a time of tremendous momentum for the brand following an expansion of our center in Toronto, Canada and critical acclaim for our latest shows."
Second City has had a tumultuous past couple of years, with financial challenges due to the pandemic and complaints from performers of color who said they were being "marginalized and tokenized" by the comedy venue, according to the New York Times.
The company's chief executive and executive producer Andrew Alexander resigned as a result of the turmoil, with Second City's new leadership promising to "tear it all down and begin again," according to the Times.
Alexander was replaced by Parisa Jalili as the chief operating officer and Jon Carr. Carr, who was Second City's second Black executive producer, left the company after 14 months. The new leadership pledged to welcome a more diverse selection of performers and expand their reach.
RELATED: