After 50 years, Dangerfield's comedy club closes from COVID burdens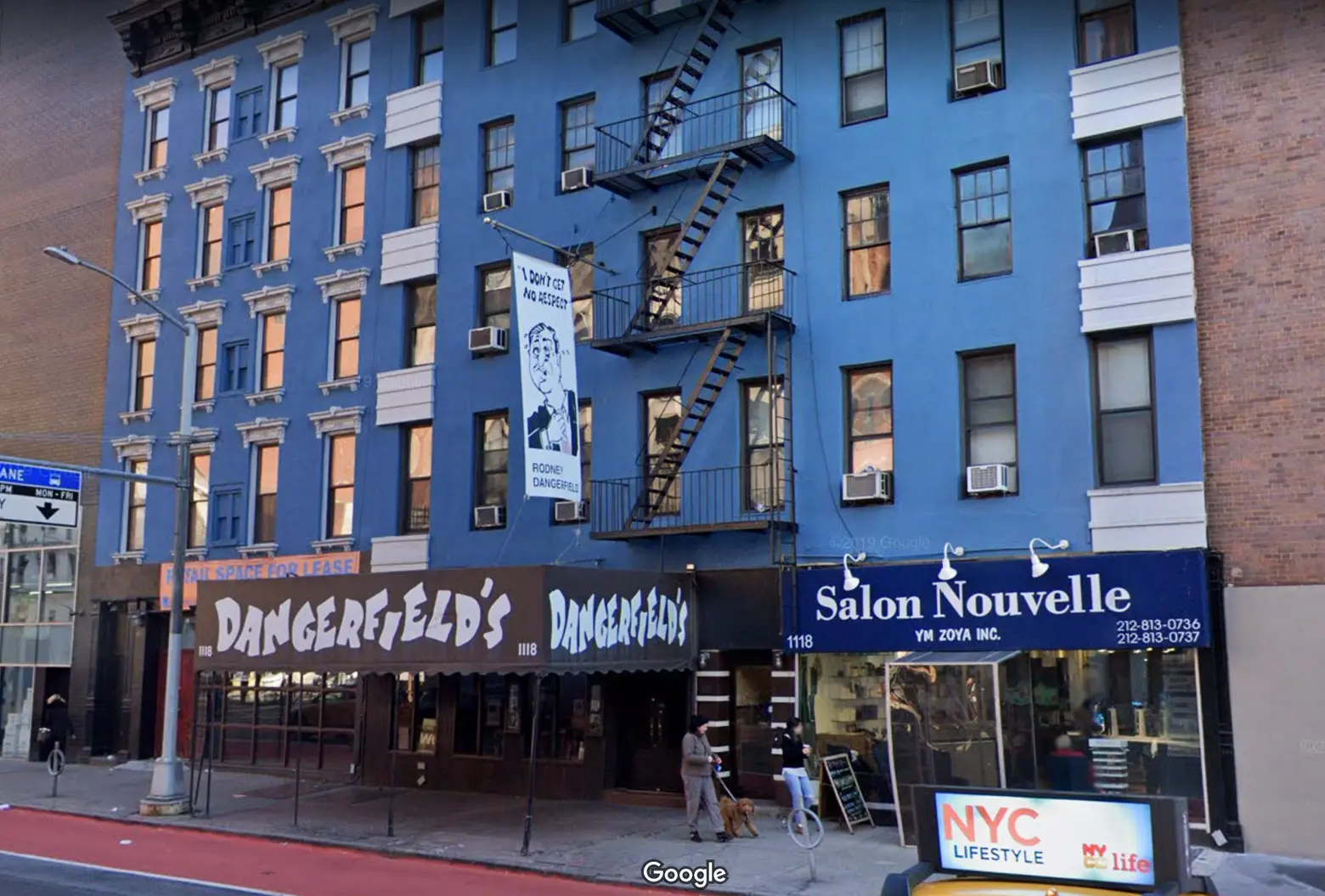 "I don't get no respect," goes the famous line by Rodney Dangerfield that would often echo through the Upper East Side comedy club in his namesake. And after the larger NYC comedy world has claimed that the state is showing them no respect in the wake of the pandemic, Dangerfield's will be closing after a 50-year run. First reported by Vulture, the club announced this week that the coronavirus "placed a severe financial burden" on them, "making operations in New York City untenable."
Though restaurants were allowed to reopen for indoor dining at 25-percent capacity on September 30, following museums, malls, and gyms, comedy clubs have yet to get the green light from the state, seven months after they were forced to close. Governor Cuomo has maintained that concert venues, theaters, and comedy clubs remain too high-risk to reopen, but many are wondering why comedy clubs, which are typically much smaller than say a Broadway theater, remain shuttered.
Last month, State Senator Michael Gianaris, who represents parts of Queens, introduced a proposal that would allow comedy clubs to operate with the same 25-percent capacity limit as restaurants. Along with comedy club owners who back the bill, he also proposes that clubs not serving alcohol or food be able to open at 50-percent capacity like bowling alleys across the state.
Likewise, in early September, Senator Charles Schumer was joined by Jerry Seinfeld outside the Gotham Comedy Club to call on the federal government to implement the Save Our Stages Act, which would allocate $10 billion in federal relief money for businesses that produce live events. Schumer pointed to a recent survey conducted by the National Independent Venue Association (NIVA) that says 90 percent of independent venues will have to close in the next few months without federal assistance. "Hundreds of thousands of people either work at these clubs or are artists who get their income from these clubs," Schumer said.
Since there has been no movement on either proposal, many comedy clubs have taken to holding performances outdoors. Most notably, Upper West Side club Stand Up NY hosts around 40 shows a week in Central Park and Prospect Park. But with the weather quickly turning, things have become dire.
As for Dangerfield's, they say on their website that they hope to be able to eventually reopen in a new location. Their announcement explains:
The State of New York and New York City's continuing Covid-19 lockdown, the banning of public venues, no official guidance as to when or if such public gatherings will be allowed or in what capacity, has placed a severe financial burden on Dangerfield's making operations in New York City untenable.
The club was opened in 1969 on 1st Avenue and East 63rd Street by Rodney Dangerfield and Anthony Bevacqua. Over the years, it has hosted the likes of Jerry Seinfeld, Jim Carrey, Bill Hicks, Chris Rock, Roseanne Barr, and Jay Leno.
RELATED: