Everything you need to know about indoor dining in NYC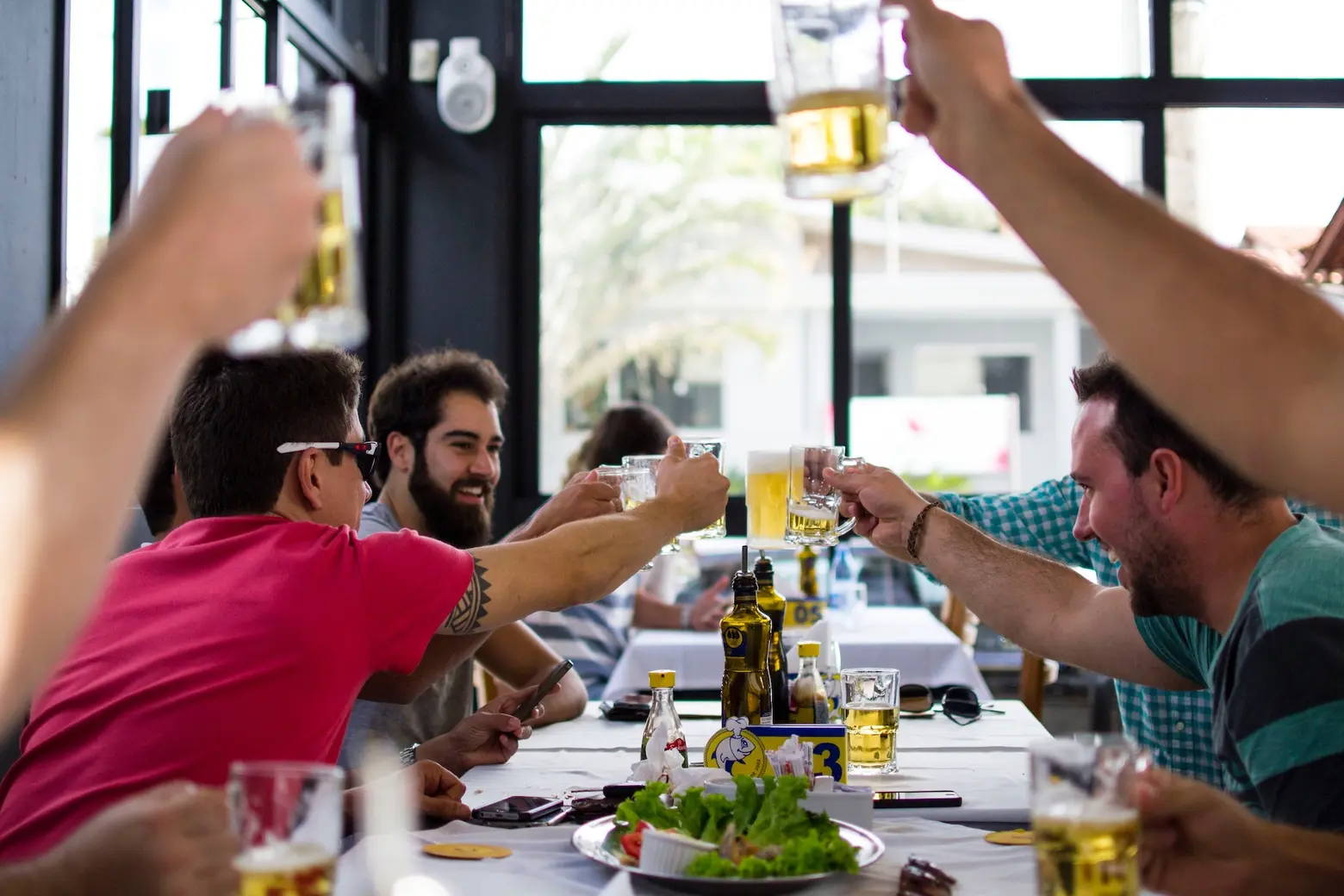 After being shut down for more than six months, indoor dining in New York City returns tomorrow. The biggest difference is that restaurants can only operate at 25-percent capacity, but there is also a long list from the state of rules and regulations. Plus, Governor Cuomo has instituted a compliance component that will deploy 400 enforcement personnel and allow New Yorkers to fill out online complaint forms. If you're thinking about partaking in indoor dining, we've put together a guide that outlines everything you need to know.
Here is an overview of the mandatory guidelines for indoor dining:
Physical Distancing
Limit indoor capacity to no more than 25% of maximum occupancy, exclusive of employees.
Tables must be separated by a minimum of 6 feet in all directions.
Where table distancing is not feasible, erect physical barriers of at least five feet in height between them.
No more than 10 people may be seated per table; individuals must be members of the same party but may be from different households.
Seating and service is prohibited at bars; they may be used only for employees to prepare beverages to be served to customers at their table.
Implement measures to reduce bi-directional foot traffic.
No food service between 12am and 5am. Customers can remain seated after midnight for 30 minutes after service ends, only for the purpose of finishing their meal.
Protective Equipment
Ensure that all staff wear face coverings at all times and that staff practice hand hygiene and use bare hand barriers.
Ensure that employees who are bussing tables wash their hands and, if they wear gloves, replace the gloves before and after cleaning tables.
Provide employees with an acceptable face covering at no cost to the employee.
Only permit customer entry into the establishment if they wear an acceptable face covering; provided that the customer is over age 2 and medically able to tolerate such covering.
Require customers to wear face coverings when not seated at a table.
Air filtration and Ventilation Systems
All restaurants should operate with enhanced air filtration, ventilation, and purification standards.
Limit air recirculation and allow for outside air ventilation.
Hygiene, Cleaning, and Disinfection
Provide and maintain hand hygiene stations and make hand sanitizer available throughout high-touch areas.
Regularly clean and disinfect the establishment and more frequently clean and disinfect high-risk areas used by many individuals and for frequently touched surfaces.
Do not provide customers with devices (e.g., buzzers), unless they are thoroughly cleaned and disinfected between each use.
Ensure all condiments provided directly to customers are in single-use disposable containers or reusable containers that are regularly cleaned/disinfected.
If non-disposable menus are used, clean and disinfect the menus between each party's use.
Use pre-packaged silverware or pre-rolled silverware. Silverware must be pre-rolled while wearing masks and gloves.
Communication
Conspicuously post the number of patrons that constitutes 25% as well as the phone and text number to report violations.
Screening
Require staff and customers to complete a temperature check before or immediately upon arriving at the establishment. Any individual with a temperature greater than 100.0°F must not be permitted to enter.
Implement mandatory daily health screening practices of employees and, where practicable, vendors.
Require at least 1 person from each customer party to sign-in upon entering the establishment (or prior via remote sign-in), providing the full name, address, and phone number for use in contact tracing efforts.
In addition, the state has a number of recommended best practices including reconfiguring kitchens and staggering kitchen staff, providing contactless ordering and payment options, installing touch-free hand sanitizer dispensers, having single-use menus or menus viewable on one's personal device, and installing contactless thermal cameras in building entrances.
The state is developing a COVID-SAFE restaurant standard–similar to the restaurant letter grades in NYC–which will assure New Yorkers of COVID-safety and sanitation practices at restaurants. For those wishing to file a complaint, call 1-833-208-4160, text "violation" to 855-904-5036, or fill out this online form.
If you're still not comfortable dining inside a restaurant, outdoor dining will operate permanently and year-round through the city's Open Restaurants program, which allows restaurants to set up outdoor seating on sidewalks, patios, and on some streets closed to cars. The new iteration of the program allows both propane heaters (which are currently banned in the city) and natural gas heaters to be used on the sidewalks, as well as electrical heaters to be used on both the sidewalk and streets.
RELATED: