Katz's iconic deli fare pops up at The Met this month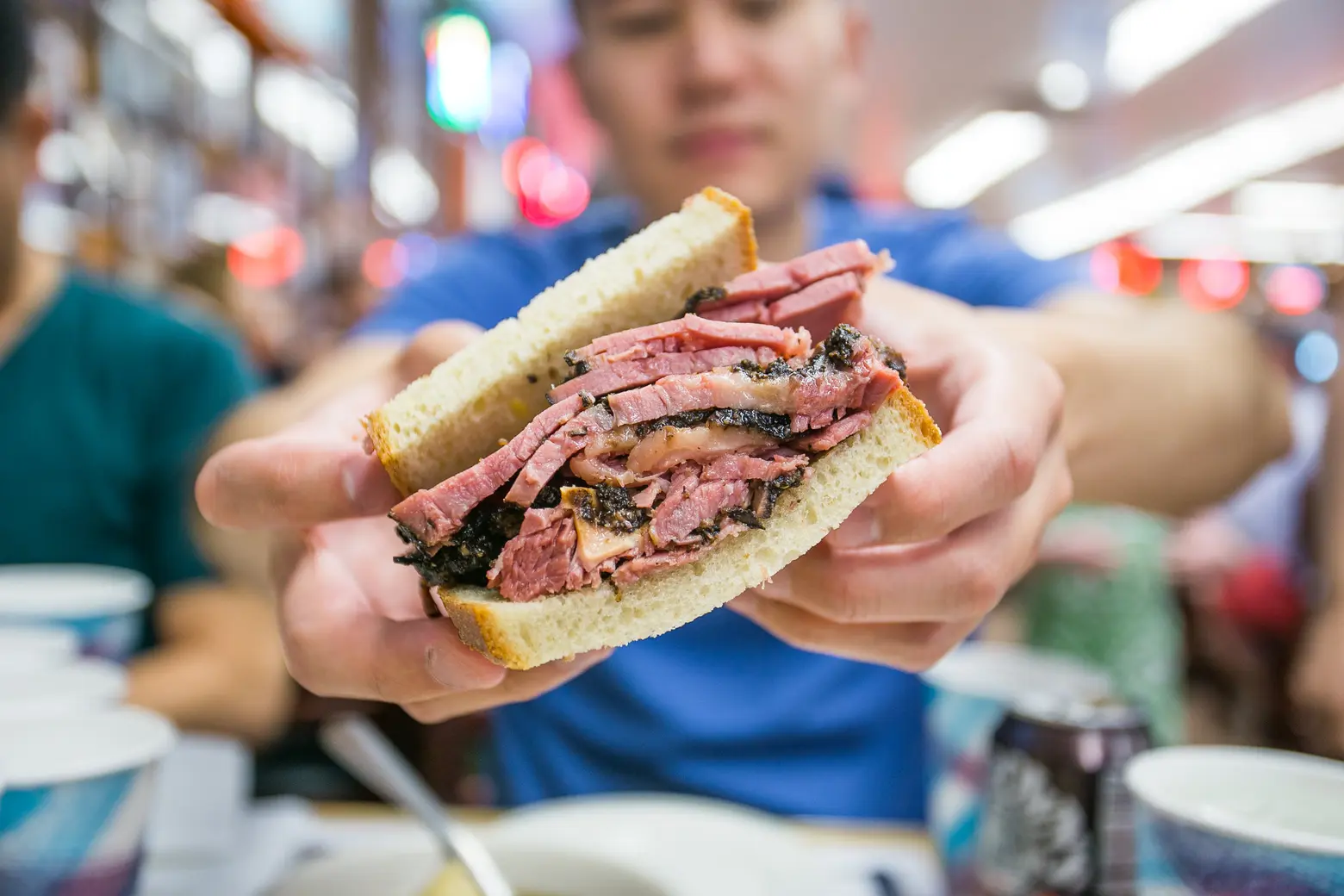 Image: City Foodsters via Flickr.
Starting August 2, visitors at Manhattan's venerable Metropolitan Museum of Art will be able to indulge in a taste of the iconic Lower East Side deli in a pop-up within the museum's cafeteria, Food & Wine reports. Through the end of summer, hungry culture vultures can choose from turkey or pastrami sandwiches, potato salad, pickles and a selection of Dr. Brown's soda. "Expert cutters" will even be on-site to serve up the hand-carved platters. The pop-up will occupy a temporary version of the downtown delicatessen, complete with a mini Katz's lightbox on display. The pop-up will be open Thursday through Monday starting at 11:30 A.M.
In addition to Katz's famous storefront on Houston Street and this summer's uptown outpost, the deli's goodies can be orderd from afar and delivered right to your door. A monthly subscription service, launched in 2018, features monthly themes–an October Halloween-themed package asks customers to "take a walk on the wild side"–and contain a hefty sampling of tasty Jewish deli delights. The October package serves four to six and contains a pound of sliced pastrami and a half-loaf of rye bread, a pound of sliced tongue, a pound of chopped liver, salami socks (socks with salami sewn on them, not in them), plus kishka and gravy, pigs in a blanket and condiments for a $150 a month.
RELATED: