See the Met Museum's new science and art play space for children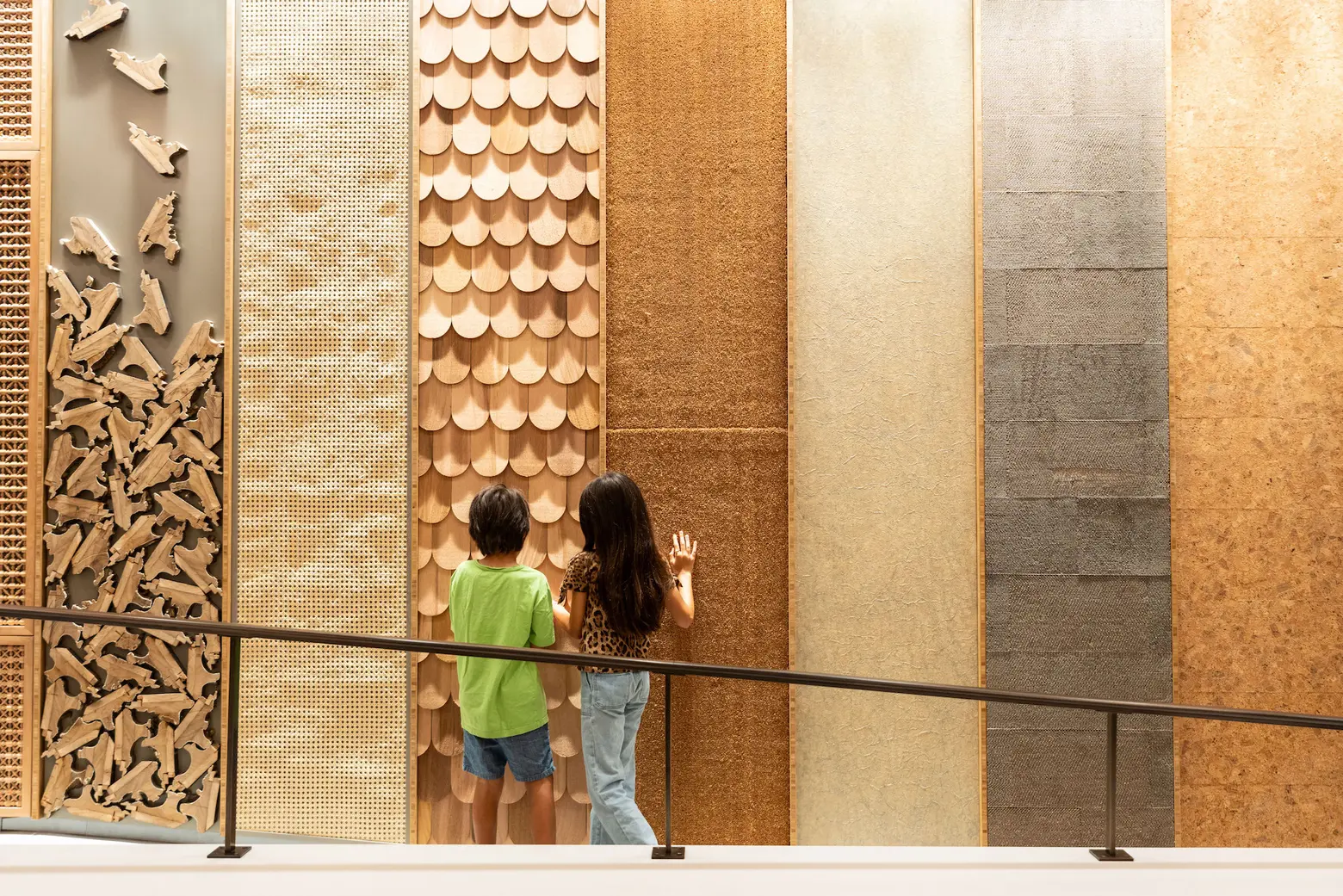 All photos courtesy of the Metropolitan Museum of Art
A new play space at the Metropolitan Museum of Art will open its doors to young visitors this weekend. The 81st Street Studio is a 3,500-square-foot art and science playroom located in the museum's Ruth and Harold D. Uris Center for Education that lets children discover the Met's collections through immersive games and experiences. Debuting on September 9, the space is open during museum hours and is free to children and their caregivers.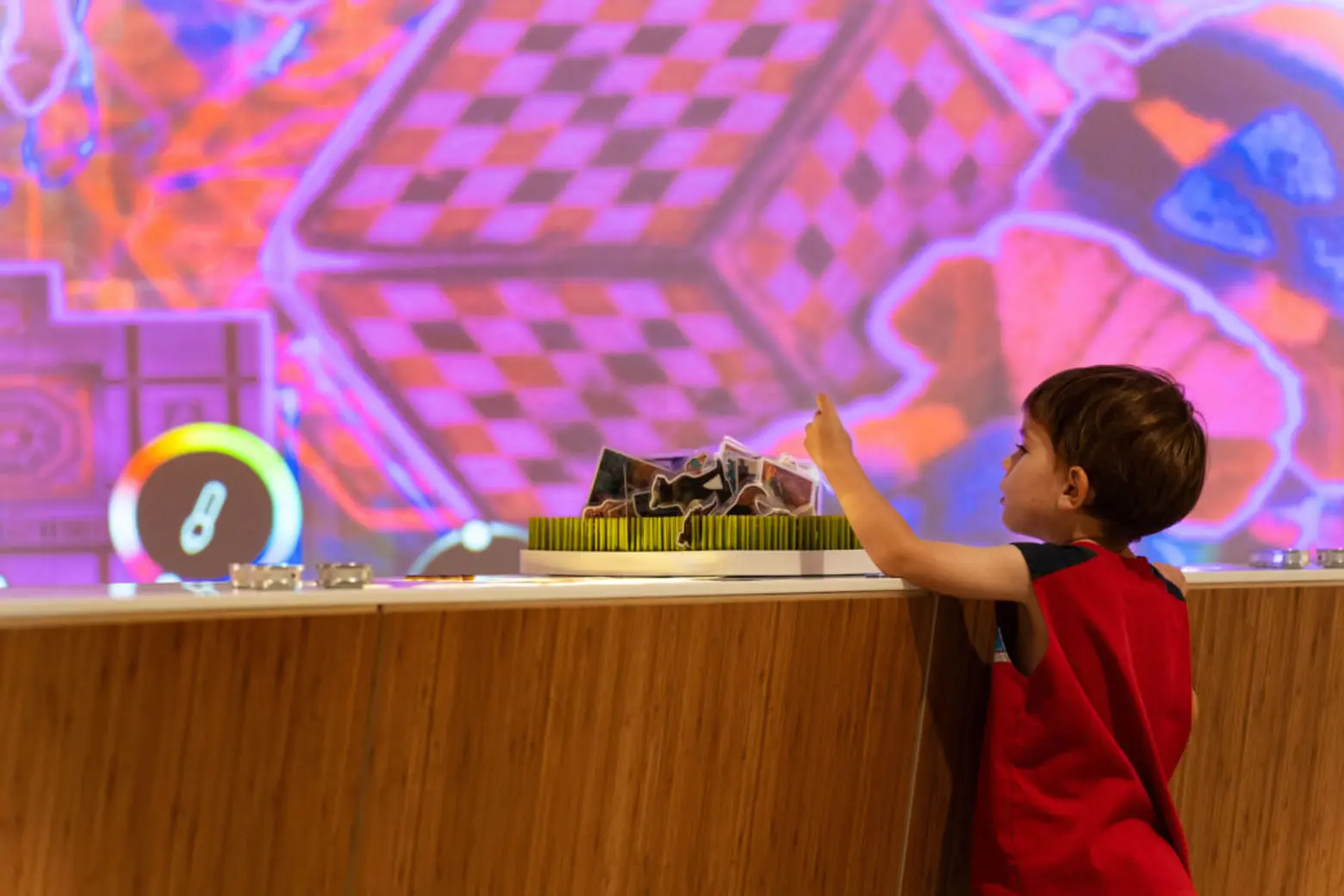 Designed by New York City-based firm KOKO Architecture + Design, the studio includes seven interactive stations and a children's library with a rotating selection of materials. Many of the studio's inaugural activities revolve around the use of wood; kids will learn about different kinds of wood and finishes by using their senses of touch and smell, participating in activities like woodblock carving, drum making, and playing with digital tools.
Other stations will activate the senses through building activities using cardboard boxes, tape, wooden blocks, wheels, fabric, and velcro.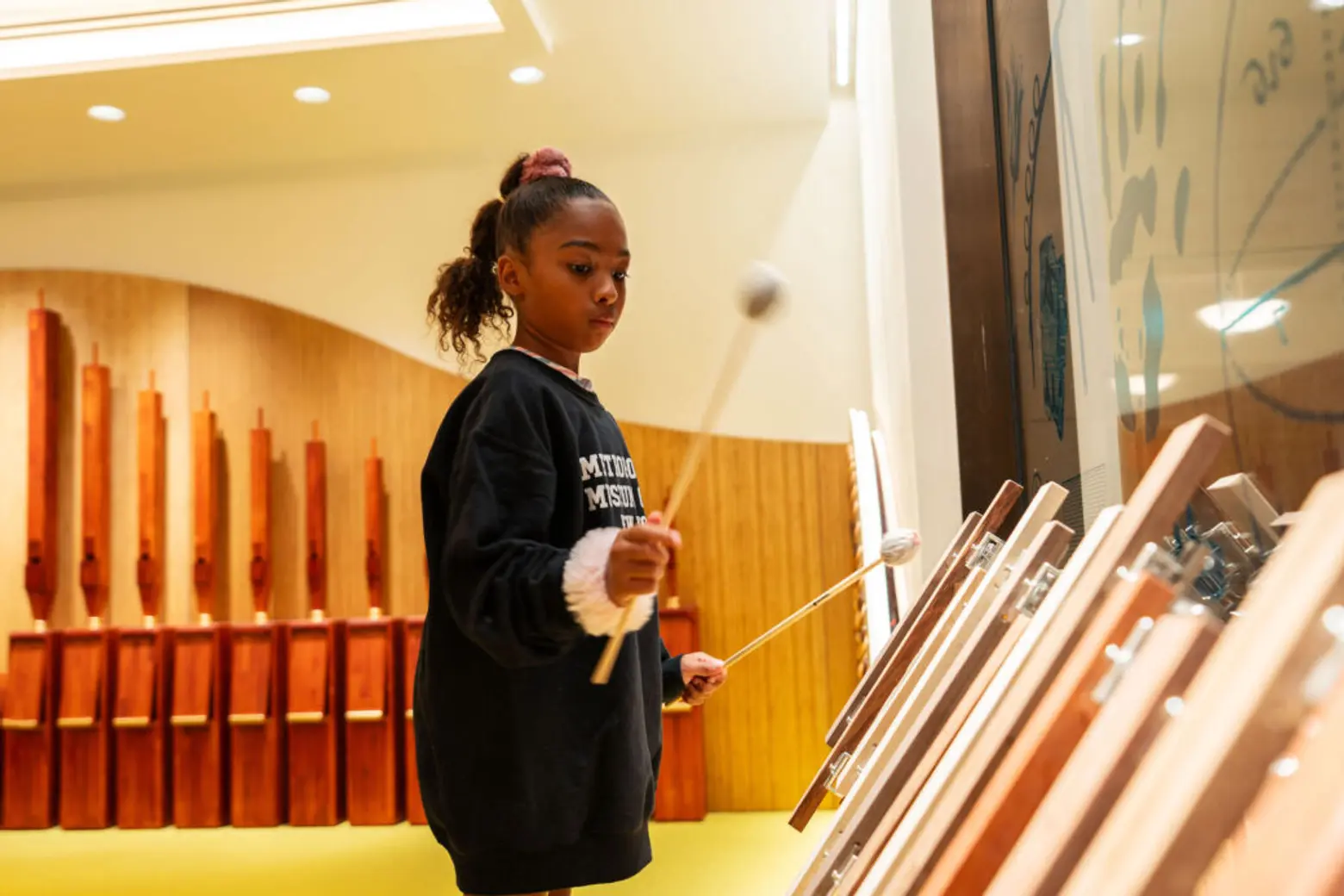 The space also includes an interactive music station designed by Yamaha designed to show how different materials affect sounds, with instruments like an organ, marimba, and a standing guitar. Yamaha has also designed a one-of-a-kind bird chime that will play sounds at important times of the day.
Drop-in and self-guided art and science activities will be available during museum hours, as well as scheduled storytime readings by Met staff, and a noncirculating children's library with books that further support exploration of the museum's materials.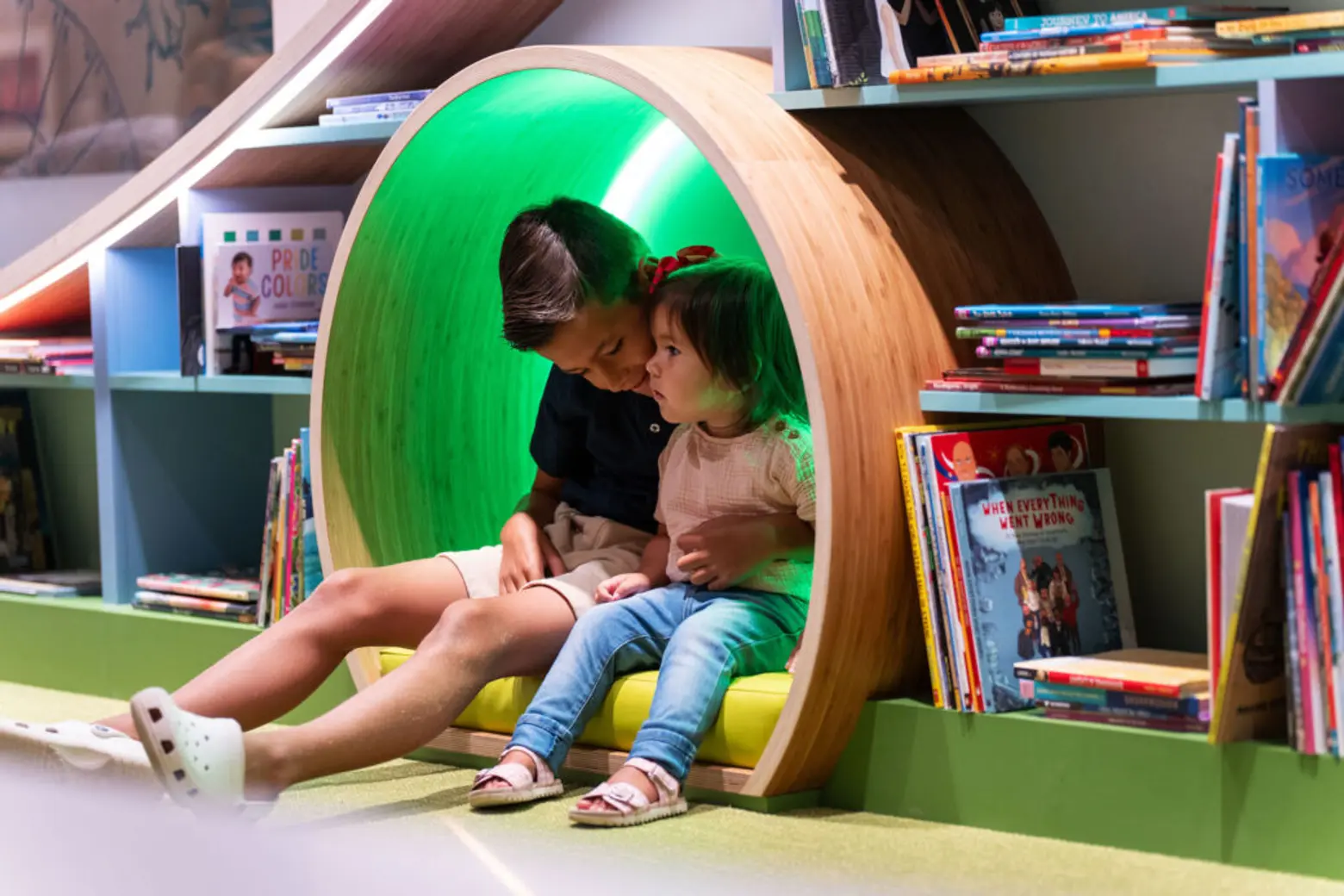 At the studio, kids will be able to pick up a Met Field Guide which will guide them through exploration of the museum and Central Park. The field guide motivates children to take on the role of a field scientist, collecting data while also acquiring cool stickers and badges along the way.
"Education is a critical—and very exciting—part of The Met's mission, and we are proud to open the extraordinary new 81st Street Studio and further advance our role as a tremendously engaging resource for local and global communities," Max Hollein, the Met's Marina Kellen French Director and CEO said.
"Through immersive activities, the Studio inspires children to explore connections between art and science, which is so valuable for creating a lifelong love and appreciation for art and artistic practices."
81st Street Studio was created by Heidi Holder, the Met's Frederick P. and Sandra P. Rose Chair of Education, in collaboration with other museum departments.
The new space will open with a full-day festival on September 9, with science-based arts and crafts, games, dancing, music, and more.
RELATED: