Navigating rental leases in NYC during COVID: Negotiating, re-signing, moving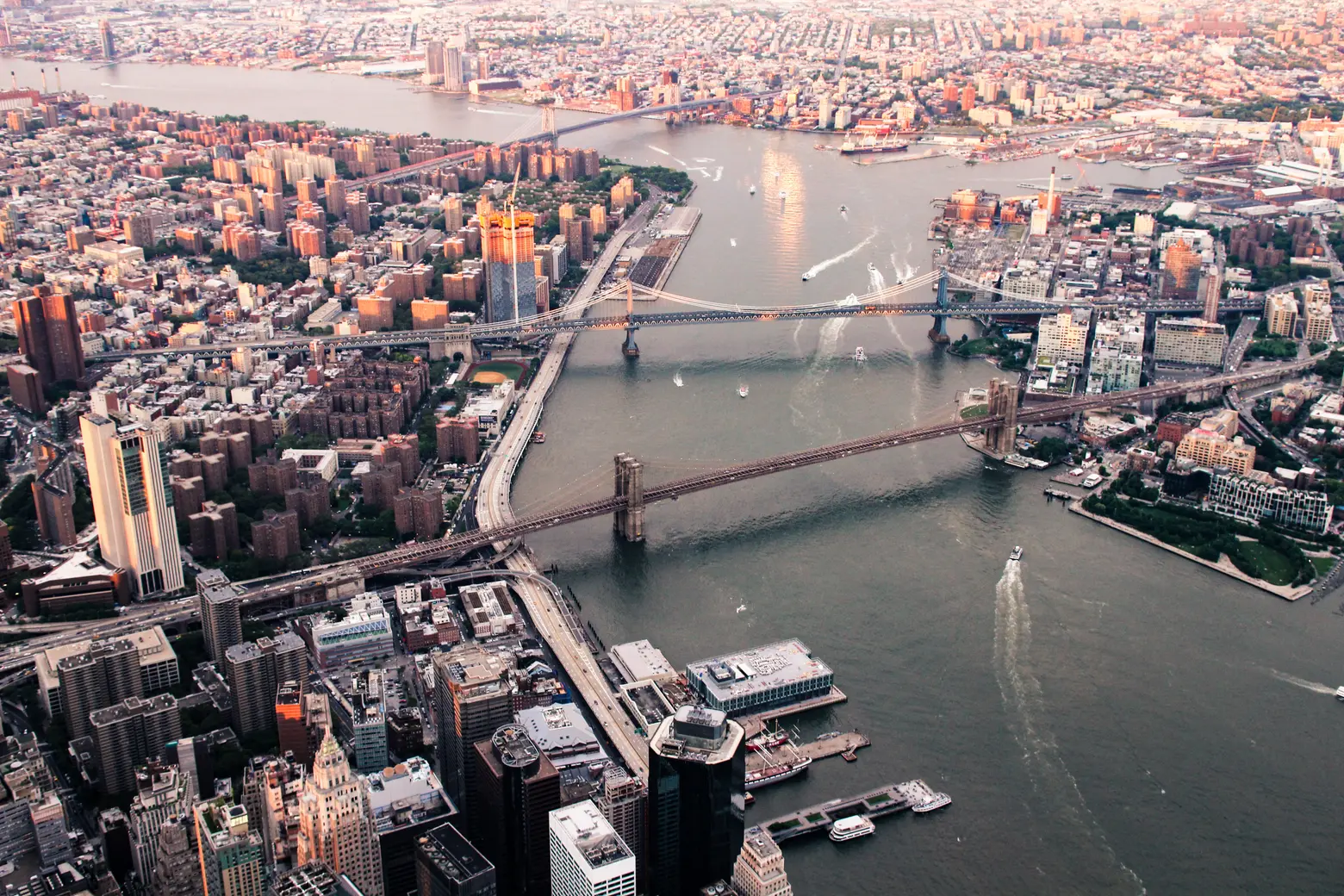 The summer months are typically the busiest when it comes to real estate in New York City, especially the rental market. But with the city still not out of the woods of the coronavirus crisis, and with so many facing job and financial uncertainty, the idea of signing or renewing a lease becomes increasingly complicated. With this in mind, 6sqft spoke to real estate agents and building managers to get their thoughts on how to navigate this situation, from requesting your lease go month-to-month to setting up a payment plan. We also provide information on what to do if you're struggling to pay rent.
Negotiating the terms of a current lease

This is probably the most common conundrum we've been seeing. You planned to move when your lease ended this summer, but you're now unsure because of the COVID crisis. Though this seems like a renter-focused issue, landlords and building owners are also feeling the stress. If their current tenants move out, it could be much more challenging than usual to find a replacement tenant. This is why, in many cases, your landlord may be willing to be flexible with your lease terms.
Jared Antin, director of sales at Elegran, agrees with this sentiment. "At Elegran, we've seen some landlords offer tenants to renew for 3 to 6 months instead of the full year, and in some cases they allow tenants to go month-to-month. Landlords would rather have a paying tenant in place than risk units being vacant and having to find another paying tenant. One landlord we represent is open to shorter-term leases when the existing tenant requests it."
Brown Harris Stevens agent Nadine Adamson, who owns two small rental buildings in Brooklyn and manages several in Tribeca, and works with many of her sales clients on their rental properties, says she is advising landlords to work with their tenants on lease extensions. "You don't want to have a vacant apartment and take that risk on," she said.
Re-signing a lease

For market-rate rentals, annual lease renewals typically come with an increase. But in the current climate, many landlords are foregoing the increase in favor of keeping current tenants for stability. Warburg Realty broker Becki Danchik told us: "I manage a two-bedroom rental in the West Village and the current tenants' lease is up at the end of June. We offered them a very small increase on a one-year lease renewal. The tenants were hesitant to re-sign, so in order to keep good tenants in place in this environment, the owner waived the rent increase and also offered them a two-year lease at the same price, no increase. The tenants chose to renew for only one year without a rent increase. Their feeling is that there's so much uncertainty right now and signing for two years would be too much of a risk."
In some cases, it's going one step further. Javier Lattanzio, director of sales and rentals at Time Equities, noted that some landlords are working "to keep tenants they have in place with incentives and/or rent reductions." To that end, Aleksandra Scepanovic, managing director of Ideal Properties Group, said her firm is "working with landlords to let them know that they are likely not going to see rents increase, but that they should be expected them to be stable or be reduced by 8-10%."
Signing a new lease

When it comes to new leases, Lattanzio sees opportunity there, too. "People moving right now are getting good deals, with some getting free months/lower rent." Aleksandra Scepanovic is advising landlords "to pay for broker fees, which some people may be struggling to pay due to unemployment or reduced pay during this time." She also notes that some landlords are "deferring security deposits until later in the lease cycle."
On the topic of security deposits, co-living concept Common, which has locations throughout the city, has been working with third-party replacement companies to offer new tenants a zero-cost option. They sign up with a service and Common pays that cost on a monthly basis. Common is also allowing new tenants to come in with a one-month lease and then go from there "so they can react to whatever changes happen in their lives," said Eric Rodriguez, vice president of operations.
Dan Haimovic, managing partner at DTH Capital, explained the thoughtful approach being taken at the Financial District's 70 Pine. "We are now offering any prospective tenant who signs a two-year lease on a one-bedroom apartment or larger a Peloton bike. We've partnered with our restaurant, Crown Shy, to provide lunches and dinners to tenants at a reduced cost and have worked with our supermarket City Acres to enable tenants to shop for groceries without leaving the building."
It's also important to note that rental listings are in high supply right now, so by many accounts, it's a renters' market. As was previously reported, "Listings website CityRealty saw 7,793 rental listings in early January. Buy mid-April that number had grown to 8,244 and as of May 15, it was 10,641." However, as Douglas Elliman agent Eleonora Srugo noted in a recent email, this could all change come the fall: "The seasonal rental market has been impacted by the pandemic with large discounts and incentives being offered on all new leases. However, on the rental side, these are temporary, with any free or discounted rent only applying through the summer."
Setting up a payment plan

Douglas Elliman agent Janna Raskopf recommends transparency if you're facing personal or financial issues. "Be honest and open with your landlord about your current situation." She told us, "I personally have seen landlords consider 1-6 month extensions at the same rental rate. I had a situation where a tenant lost his job. He just his signed a lease in January and the landlord and tenant are working out a solution so that the damages to both parties are shared."
Scepanovic agrees. "Talk to your landlord about your personal situation and how you may or may not remain in the city, depending on the circumstances surrounding COVID-19. Let your landlord know that ultimately if your intention is to stay, that you would like to, but you want to make sure that your employment is secure. Most landlords will appreciate your honesty and work with you." She added, "If the landlord is amenable to payment plans, by all means, take advantage of the opportunity to work with your budget and stay on top of your rent payments."
Eric Rodriguez from Common told us that they are offering payment plans "so that they're able to distribute their rent throughout the month," so that it's more manageable. Common's team has actually been reaching out to tenants at the beginning of each month to assess their needs. "Communication is key during these times. I think you need to be very caring and communicative with your members so that you understand how to get to the best outcome."
Inability to pay rent
If you've found yourself in the difficult position where you cannot afford to pay rent, the state has put in place an eviction freeze through August 20 for those renters who have been financially impacted by the COVID crisis. Governor Cuomo's order also bans fees for late-payments and allows renters to use their security deposits as rent payment, which can then be repaid at a later date as part of a payment plan.
It's important to note that those who can pay their rent should, as landlords are also in need of financial relief in many cases. Nadine Adamson concurs. "I have mortgages and real estate taxes and electricity and heat… can I carry it a month, two months? Sure. Can I carry it six months? No."
The looming question has been what happens after August 20. As it currently stands, there is no plan for renters who will then find themselves in a situation where they owe many months of back rent. The governor has repeatedly said that he will address these issues at the end of the summer when he can assess the situation.
Moving

Even though New York City is poised to enter its first phase of reopening on June 8, many people still feel uneasy about the logistics and levels of contact a move requires. In most cases, buildings are aware of this trepidation and are working to ease tenants' anxieties. "Many rental developments are still permitting tenants to schedule and coordinate move-ins, with appropriate safety measures in place. Property managers have also implemented enhanced protocols for the cleaning and sanitization of common spaces to protect residents and building staff," explained Jacqueline Urgo, president at The Marketing Directors.
Throughout the pandemic, moving companies have been considered an essential service, and many of these companies are also taking increased precautions such as providing estimates virtually, wear gloves while working, and using hand sanitizer and alcohol wipes.
RELATED: