6 injured after crane collapses in Hudson Yards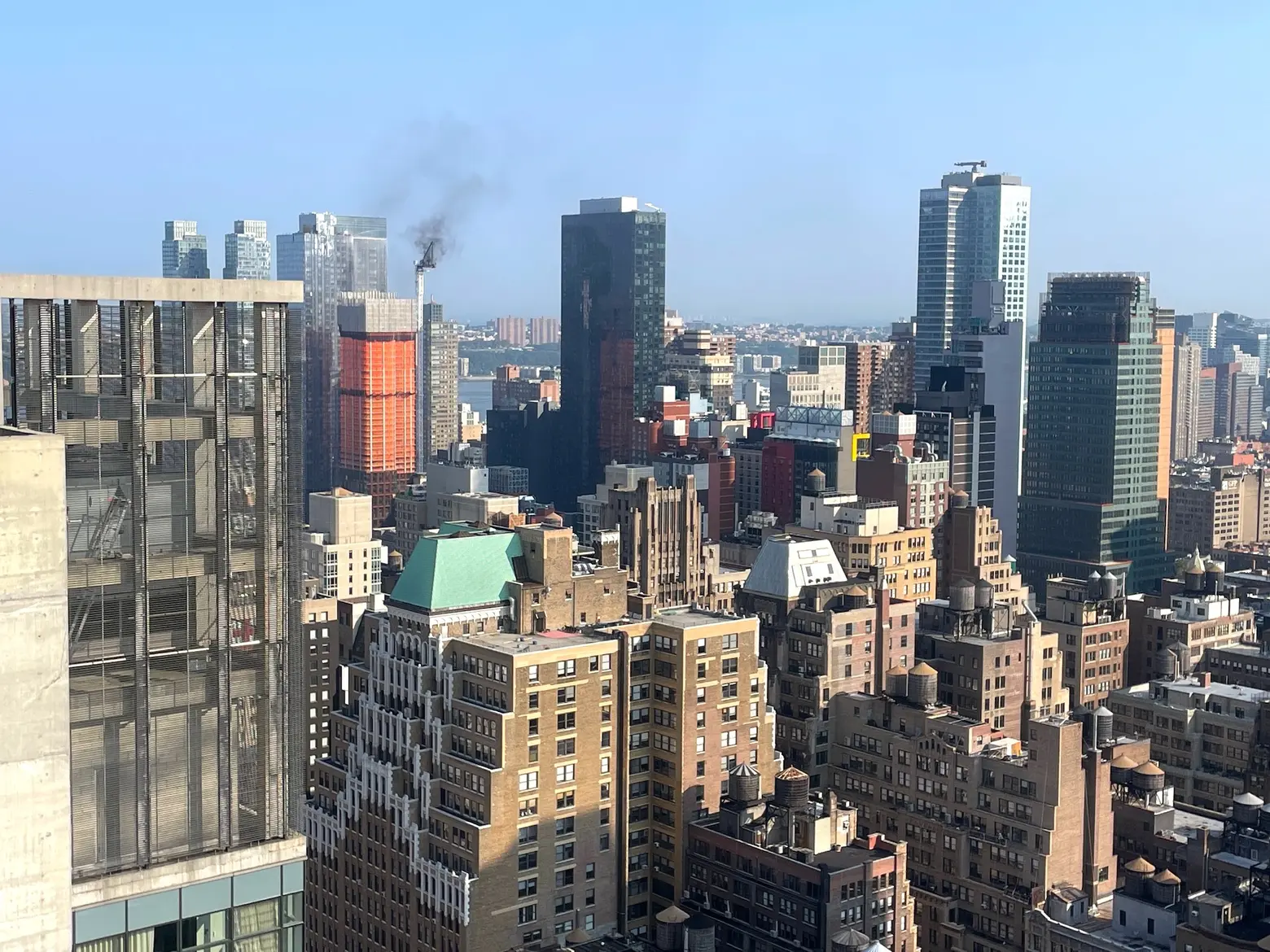 Four civilians and two firefighters sustained minor injuries on Wednesday morning when a construction crane on the border of Hudson Yards and Hell's Kitchen caught fire and partially collapsed onto Tenth Avenue. The fire occurred 45 stories above the construction site at 550 Tenth Avenue at roughly 7:25 a.m. when the engine compartment of the crane caught fire. The fire gradually weakened the crane's cable and sent 16 tons of concrete and the crane's boom plummeting to the ground, causing damage to 555 Tenth Avenue on its descent, according to the fire department.
Just watched a crane fall and pummel a building on the other side of the block! #nyc #fire pic.twitter.com/YFyaurRglN

— Jimmy ?? (@jimmy_farring) July 26, 2023
The crane had an operator at the time of the fire, but after unsuccessfully attempting to stop the blaze using a hand extinguisher, he evacuated the crane and got to safety.
"Attached to the boom was concrete, as you see all over the street," Mayor Eric Adams told attendees of a press briefing in Midtown. "Why we're so lucky is not only the boom falling to the street, but all of that concrete could have struck civilians, which has spread throughout the area."
The mayor added: "We were extremely lucky this morning, but getting this right is not about luck, it's about making sure that people that are above our skyline are doing their jobs correctly."
The city's Department of Buildings is investigating the site and will examine both the structural integrity atop the construction site at 550 Tenth Avenue and 555 Tenth Avenue, the building that was hit by falling debris. Once DOB has a chance to further assess what happened, more information will be released.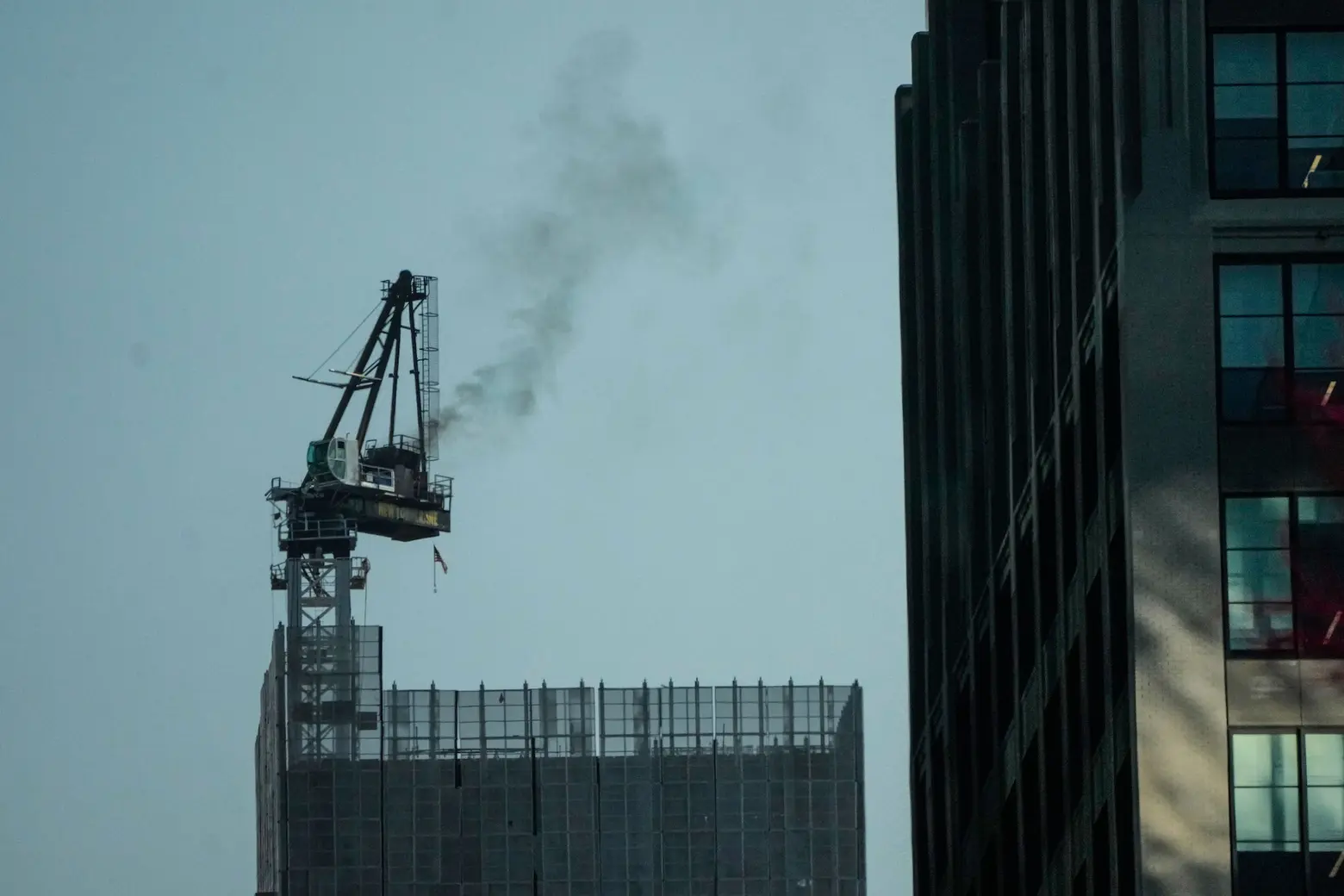 Image courtesy of Michael Appleton/Mayoral Photography Office on Flickr
A 54-story, mixed-use building is currently under construction at 550 Tenth Avenue, with Monadnock Construction serving as the building's general contractor. All of the necessary permits for the building and crane operation have been pulled by DOB officials and will be inspected. There was one prior unrelated incident on the construction site when workers doing excavation hit a ConEdison vault, according to the DOB.
One of the injured firefighters experienced chest pains after the incident and was transported to a nearby hospital, according to the FDNY.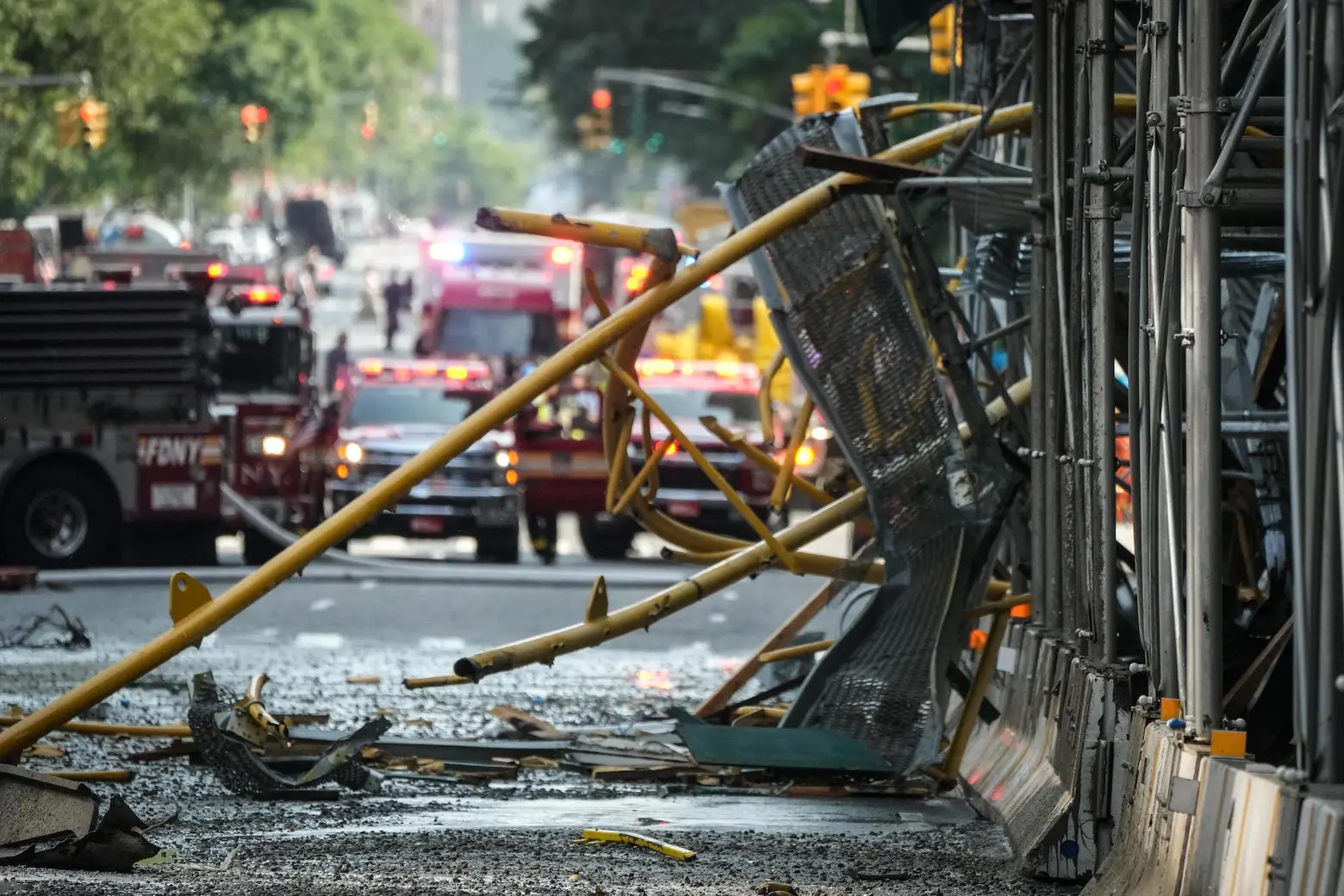 Image courtesy of Michael Appleton/Mayoral Photography Office on Flickr
City officials recommend New Yorkers avoid the area between 10th and 11th Avenues and from West 41st to West 42nd Streets due to traffic delays, smoke, and emergency personnel who continue to inspect the site.
RELATED: