Facebook may be extending its footprint at Hudson Yards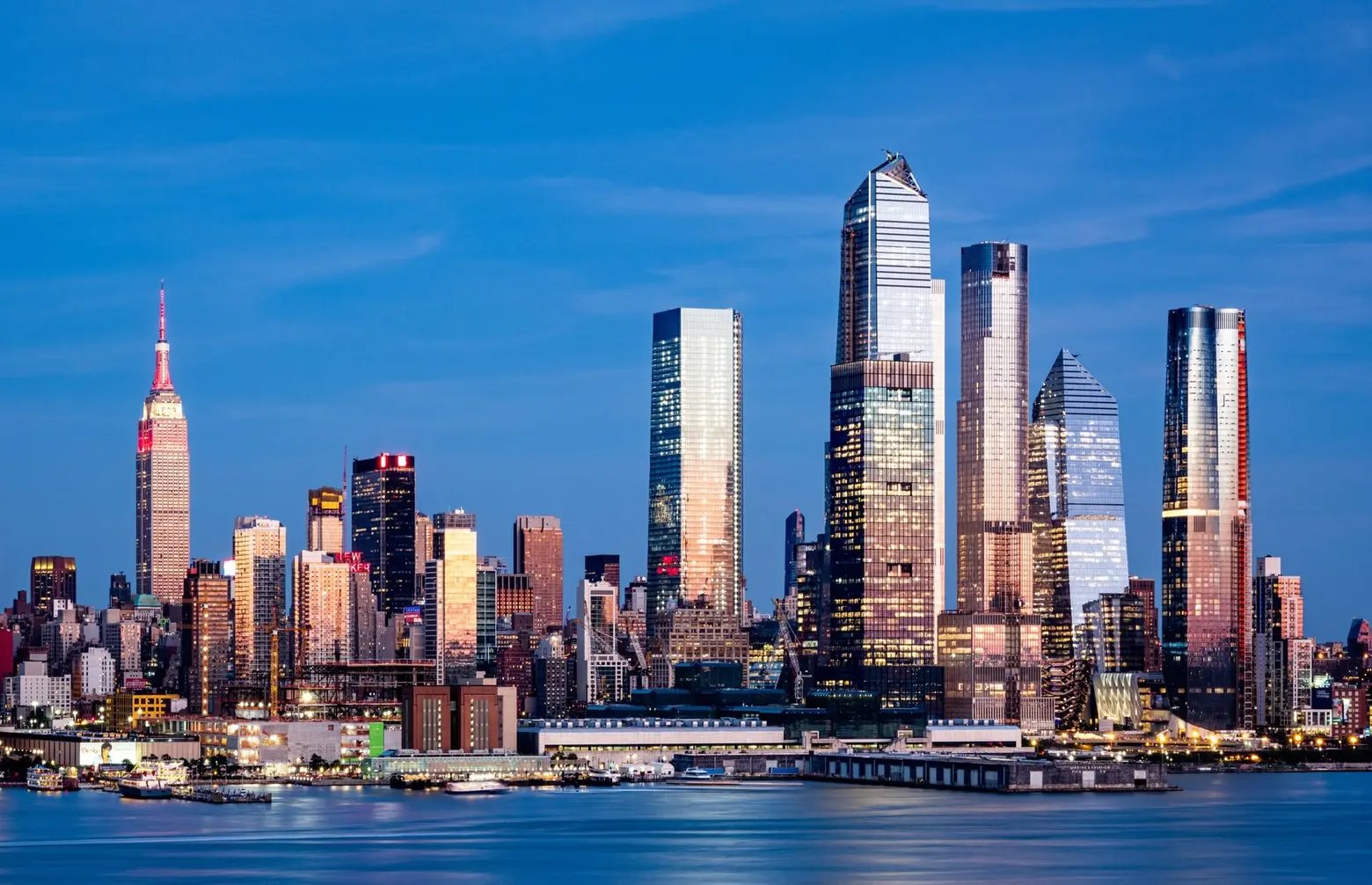 Photo by Dimitry Anikin on Unsplash
When Hudson Yards officially opened 15 months ago, its largest retail tenant was Neiman Marcus. But in the wake of the COVID pandemic, the retailer filed for bankruptcy in early May, leaving Hudson Yards developer Related Companies to begin marketing the store's nearly 200,000 square feet as office space instead. And today, WWD reports that Facebook, which already has leased 1.5 million square feet in the mega-development, may be interested in the additional space.
The Chapter 11 bankruptcy for which Neiman Marcus filed allows them to end their lease at Hudson Yards without penalty. In addition to their 188,000-square-foot store, which Related spent $80 million building out as their anchor tenant, there are other retail spaces on the top floors of the mall that the developer has been quietly marketing, according to The Real Deal. This totals 380,000 square feet, or 40 percent of the entire mall complex.
Facebook's interest has not been confirmed by the company itself nor Related, but WWD says their information comes from a source close to the matter. If the deal materializes, it would likely be a huge relief to the $25 billion Hudson Yards development. A detailed story in the Times this weekend quotes a statement from Related Companies chairman Stephen M. Ross: "Hudson Yards has inherent advantages because it was conceived as an integrated, sustainable, state-of-the-art live-work-play environment where people can get everything they want and need right in their own neighborhood. The benefits of this kind of future forward thinking are more apparent and relevant than ever right now."
This past November, Facebook leased 1.5 million square feet of office space across 30 Hudson Yards, 55 Hudson Yards, and 50 Hudson Yards. 1.2 million of this space is at 50 Hudson Yards, which doesn't open until 2022. The following month, there were reports that Facebook was also in talks to lease an additional 700,000 square feet at the former James A. Farley Post Office across from Penn Station; a deal is thought to be in the works.
Facebook currently has office space at 770 Broadway and 225 Park Avenue. With its forthcoming expansion at Hudson Yards, the tech giant will have about 2.5 million square feet of office space leased throughout New York City. As The Real Deal notes, today's news comes on the heels of Mark Zuckerberg's announcement that half of Facebook's 45,000 employees could move to work from home over the next decade.
The west side of Manhattan has become increasingly attractive for tech companies. Amazon also leased office space at Hudson Yards late last year, and they bought the former Lord & Taylor building from WeWork for more than $1 billion. Google is building a three-building campus in Hudson Square; they also own the Chelsea Market building and will be the anchor tenant when the Pier 57 development is complete. Apple was reportedly also interested in the Farley Post Office, as well as space in Hudson Square.
[Via WWD]
RELATED: