Facebook snags 1.5 million square feet across three buildings at Hudson Yards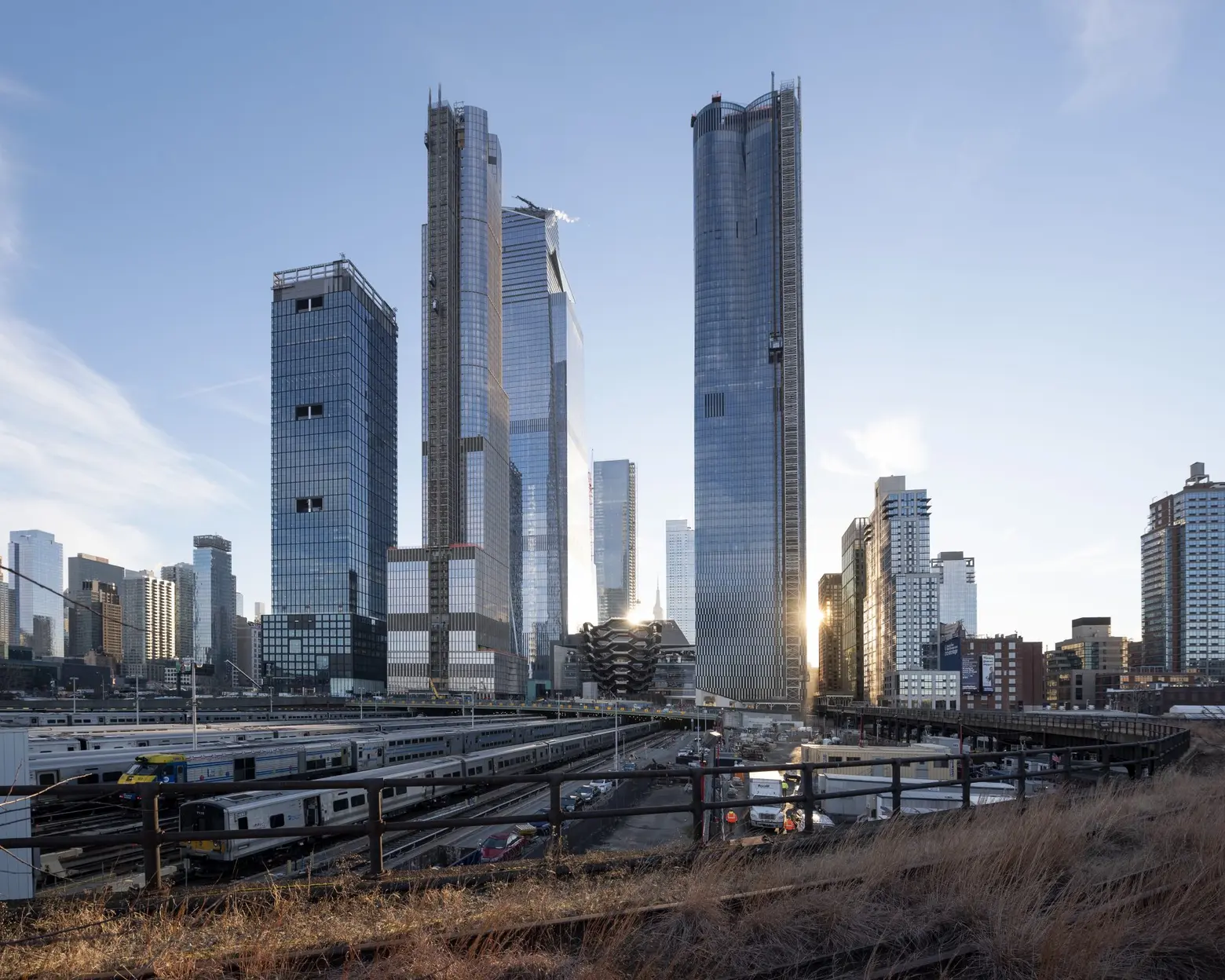 Image by Timothy Schenck; courtesy of Related-Oxford
Facebook this week has signed a lease for 1.5 million square feet of office space across three buildings at Hudson Yards. Starting next year, the tech company will expand to 30 Hudson Yards, 55 Hudson Yards, and 50 Hudson Yards, the latter which will not be open until 2022 and will consist of the bulk of the lease at 1.2 million square feet.
The company, with current New York operations at 770 Broadway and 225 Park Avenue South, has been on the hunt for new space for several months. It was reported in June that Facebook was looking for larger space, scoping out One Madison Avenue and the former post office that is converted into a mixed-use building across from Penn Station.
Later in the summer, 6sqft learned about Facebook's interest in Hudson Yards, specifically the 78-story tower at 50 Hudson Yards. Because the skyscraper won't be completed until 2020, the company will look to neighboring towers, 30 and 55 Hudson Yards, for 265,000 and 57,000 square feet, respectively.
"New York's vibrant communities, strong business economy and diverse talent base first attracted us to the city in 2007," John Tenanes, Facebook's vice president of global facilities and real estate, said in a statement. "When considering the next phase of our growth in the city, it was important that our newest office space was situated in the heart of a vibrant community that offered access to arts, culture, media and commerce."
According to a press release from Hudson Yards, BlackRock will anchor 50 Hudson Yards, which is now 75 percent leased two years before tenants move in. The 1,000-foot skyscraper features "private sky lobbies, outdoor terraces and valet parking and drop-off in a private porte-cochère."
Jeff Blau, the CEO of Related Companies, called the deal "an extraordinary commitment" to New York City and Hudson Yards. "We are thrilled to welcome Facebook and its employees to their new park-front offices where they will enjoy the convenience of a truly dynamic live-work-play environment."
Facebook's move to Hudson Yards joins the burgeoning tech community forming on Manhattan's west side. Apple has been checking out office space at Hudson Yards and the former James A. Farley Post Office, as construction kicks off at Google's massive new campus in Hudson Square. And although Amazon pulled out of its controversial plan to open a headquarters in Long Island City, the company continues to expand its presence in New York.
RELATED: