NYC's latest casino bid calls for two 46-story skyscrapers across from the Javits Center
Renderings courtesy of Silverstein Properties
Larry Silverstein of Silverstein Properties has joined the cast of prominent developers competing for one of three downstate casino licenses. Silverstein Properties on Friday announced plans for "The Avenir," a hotel, casino, entertainment, and residential development on a vacant plot of land on the border of Hudson Yards and Hell's Kitchen. Located at 41st Street and 11th Avenue, just north of the Javits Center, the proposed 1.8 million square foot project includes two 46-story towers with a luxury hotel, a top-floor performance hall, affordable housing, and an eight-story casino run by Greenwood Gaming and Entertainment at the base.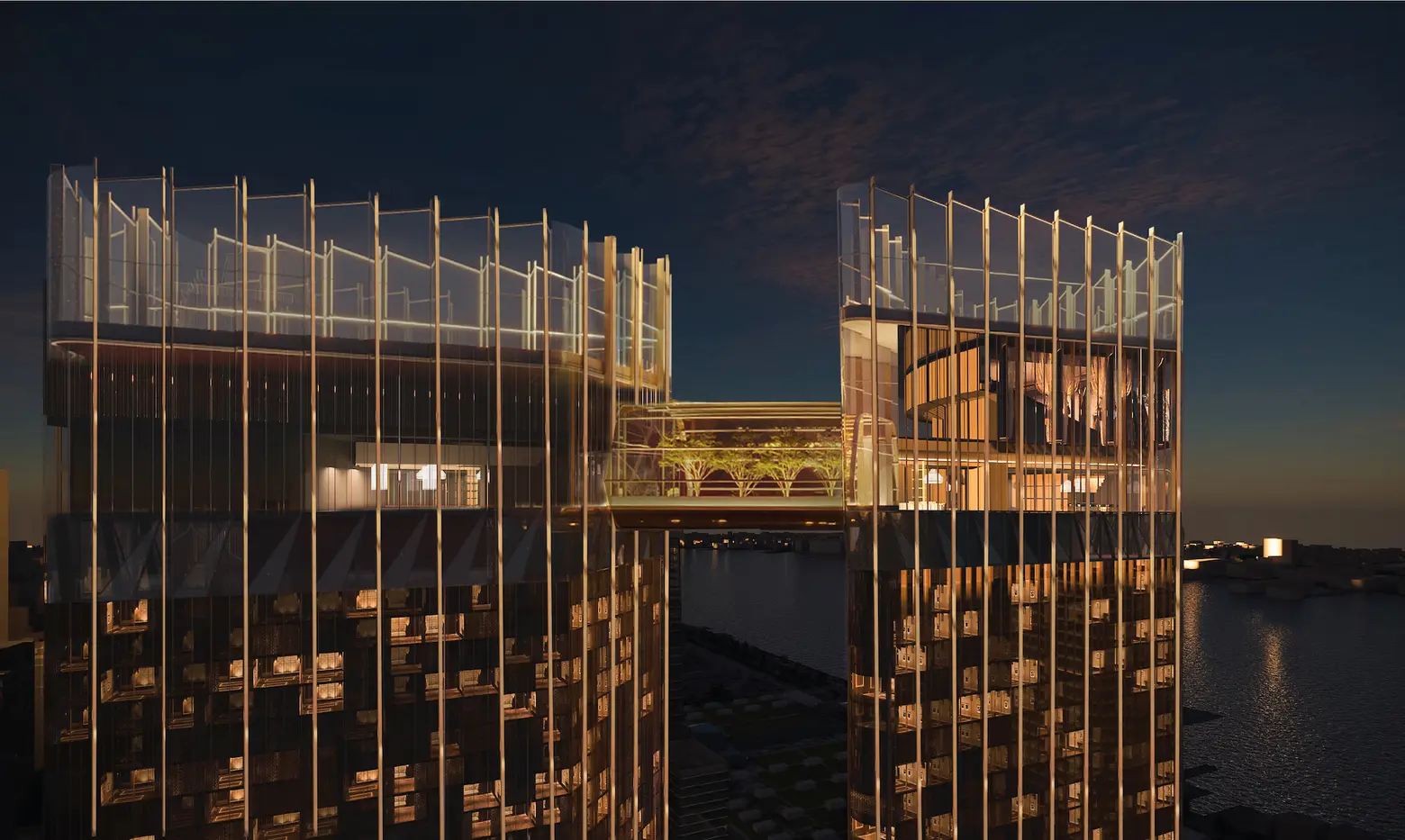 Silverstein Properties, known for redeveloping the World Trade Center and the surrounding area after September 11, has selected architecture firms CetraRuddy and Steelman Partners to design the project.
According to the developer, the two skyscrapers would be connected by a sky bridge on the 45th floor. This floor would also contain a 1,000-seat performance hall open equipped to host world-class concerts and open to the public.
The Avenir proposal includes more than 100 housing units, which will be 100 percent permanently affordable. The units would be available to New Yorkers through the city's housing lottery system.
"CetraRuddy's core beliefs begin with the idea that 'Architecture Is Home,' and we are always seeking out the story behind each building site, its deep historical context, and fresh opportunities to craft innovative solutions and lead clients on their journeys toward building a new legacy," Nancy J. Ruddy, co-founder of CetraRuddy, said in a press release.
"We are delighted to work once again with the visionaries at Silverstein Properties in Hell's Kitchen, a neighborhood we also know very well, to create a new mixed-use nexus of new employment, affordability, entertainment, and magnetic urban experiences."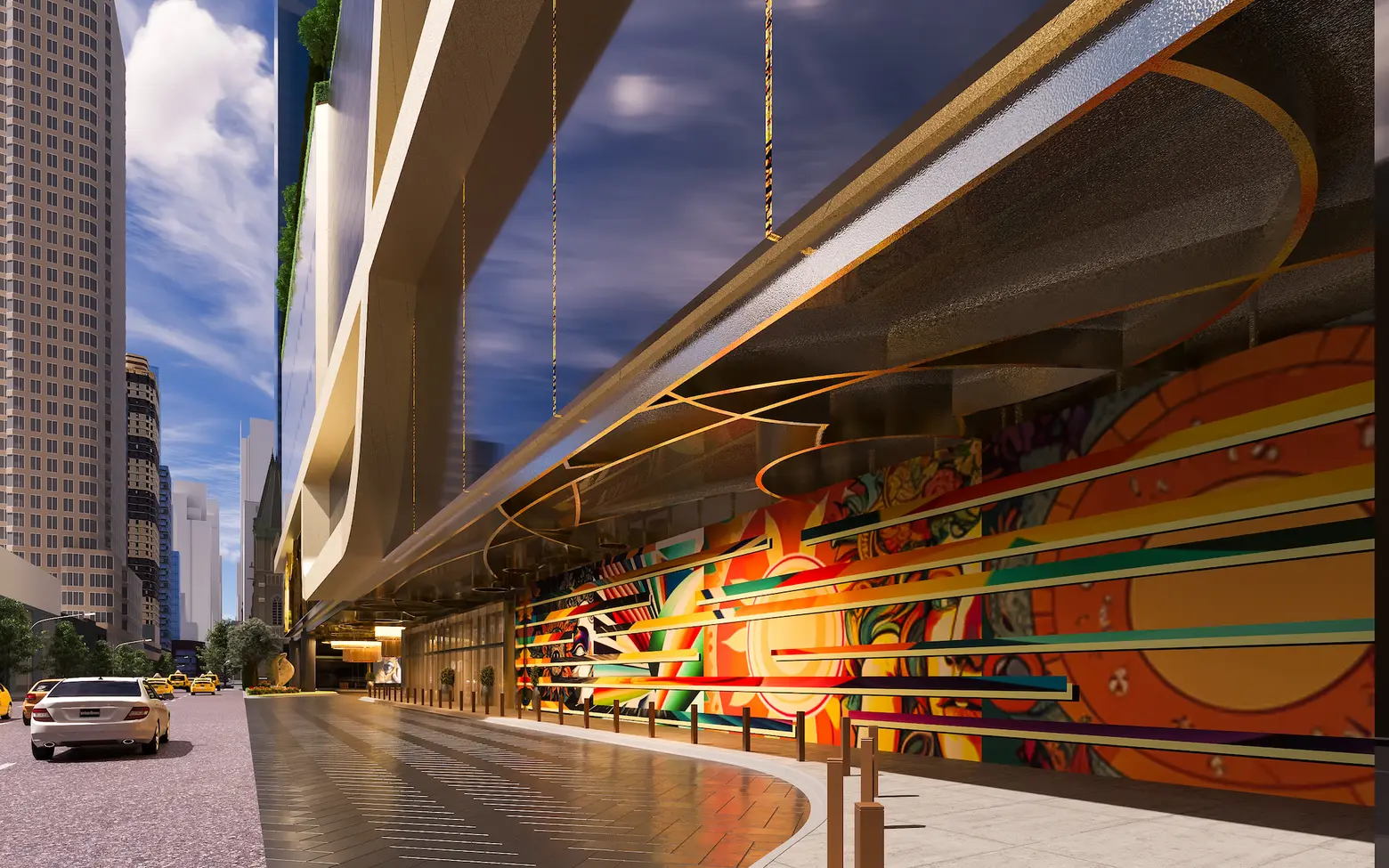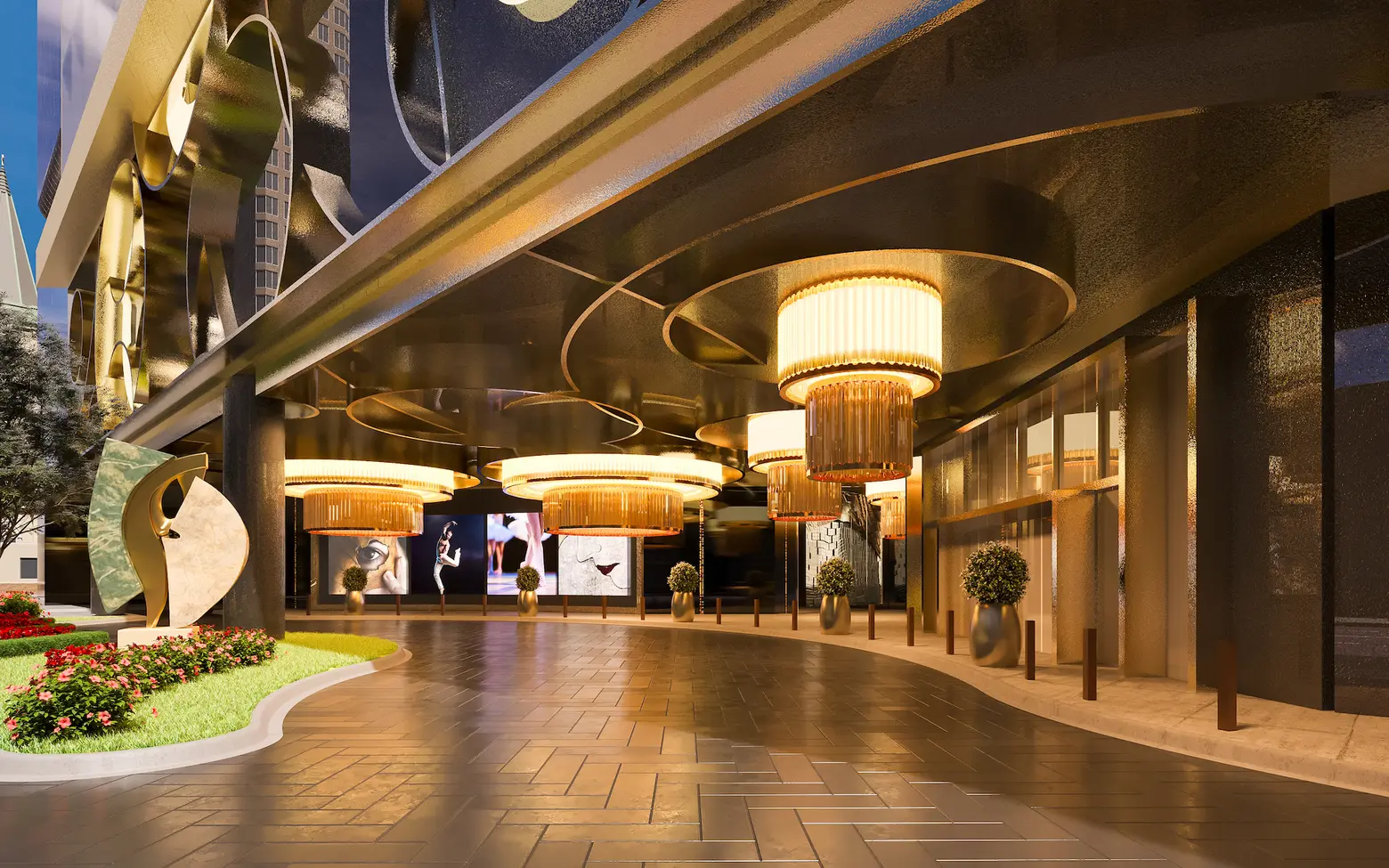 Silverstein Properties is familiar with the area surrounding the proposed casino; the group developed the 921-unit River Place apartment tower and the 1,359-unit Silver Towers.
"Our company has been part of the Hudson Yards / Hell's Kitchen neighborhood for nearly 40 years," Lisa Silverstein, Vice Chair of Silverstein Properties, said.
"We have already built 549 affordable homes on West 42nd Street and look forward to developing over a hundred more as part of this project. The Avenir is an opportunity to create much needed affordable housing, jobs, and economic development, along with many neighborhood improvements in an isolated and often-overlooked part of the City."
Silverstein recently won approval for their massive housing development in Astoria, Innovation QNS, which is projected to create 3,190 mixed-income homes with 1,436 designated as affordable.
According to the developer, the project would utilize an all-electric power system and renewable construction materials. Silverstein Properties said the company is also looking into ways emerging technologies can be used to reduce smog and carbon emissions from cars and buses traveling through the Lincoln Tunnel.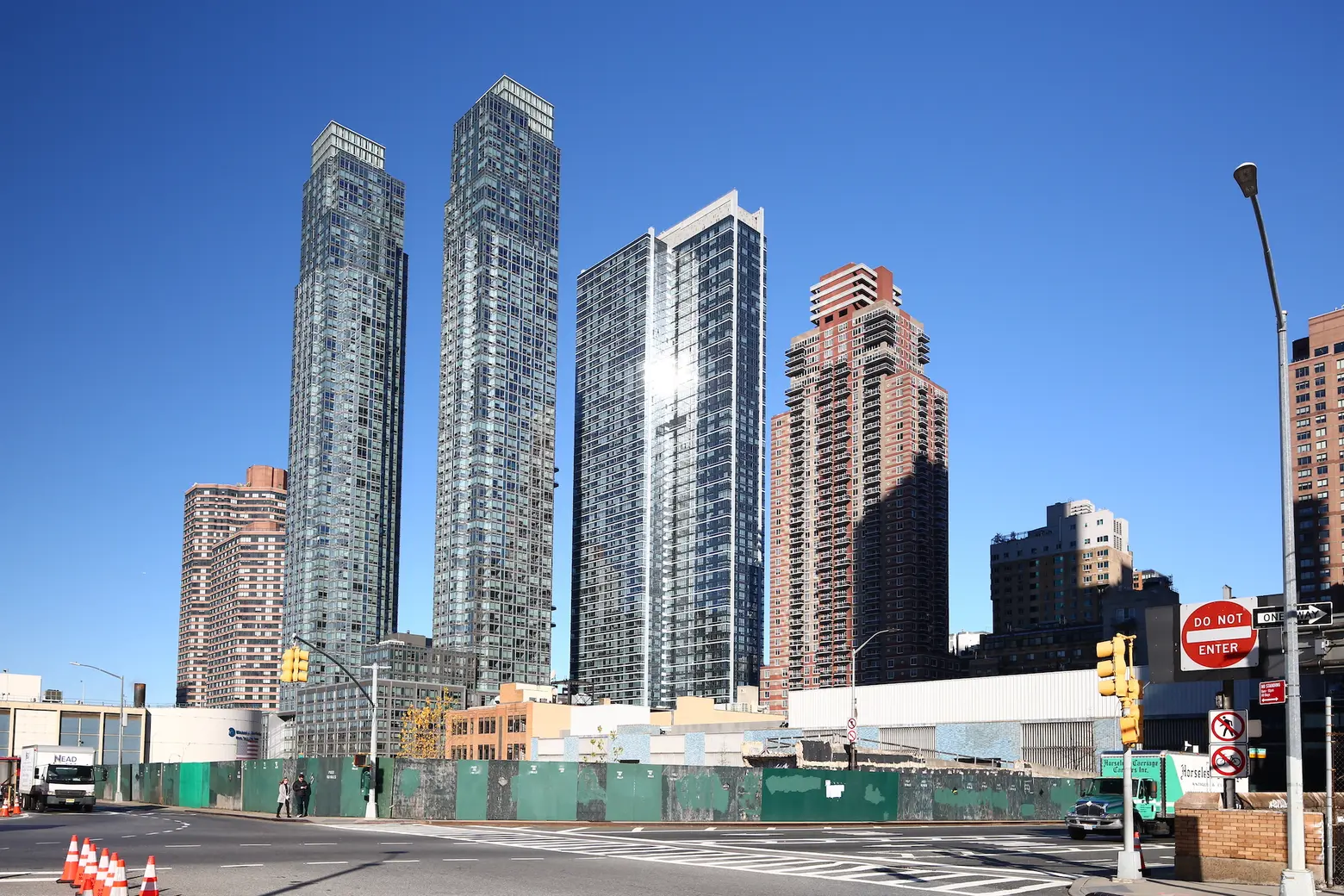 Current view of the proposed casino site; courtesy of Silverstein Properties
Silverstein Properties already owns the vacant land, which sits at the intersection of two popular Manhattan neighborhoods: Hell's Kitchen and Hudson Yards. The complex would be easily accessible by public transportation and close to major throughways like the Lincoln Tunnel.
Silverstein said the proposed development's location between the two neighborhoods is perfect because it is not central to either of them and unlikely to cause conflict with local residents, according to the New York Times.
The Avenir would also sit in close proximity to a variety of tourist attractions, including Times Square, the Intrepid Sea, Air & Space Museum, Circle Line Sightseeing Cruises, the Manhattan Cruise Ship Terminal, Madison Square Garden, the Javits Center, and an expansive dining and retail options.
The Avenir joins a number of other casino bids, including one proposed atop Saks Fifth Avenue's flagship store in Midtown, a partially underground mixed-use development near the United Nations, and a Jay-Z-endorsed Caesar's Palace casino in Times Square.
New York Mets owner Steve Cohen has also expressed interest in building a casino next to CitiField but has not revealed official plans yet. Other contenders include Aqueduct Racetrack in Queens and MGM's Empire City Casino in Yonkers.
RELATED:
All images courtesy of Silverstein Properties