New Hell's Kitchen condo has an 8,000-square-foot elevated park and a Target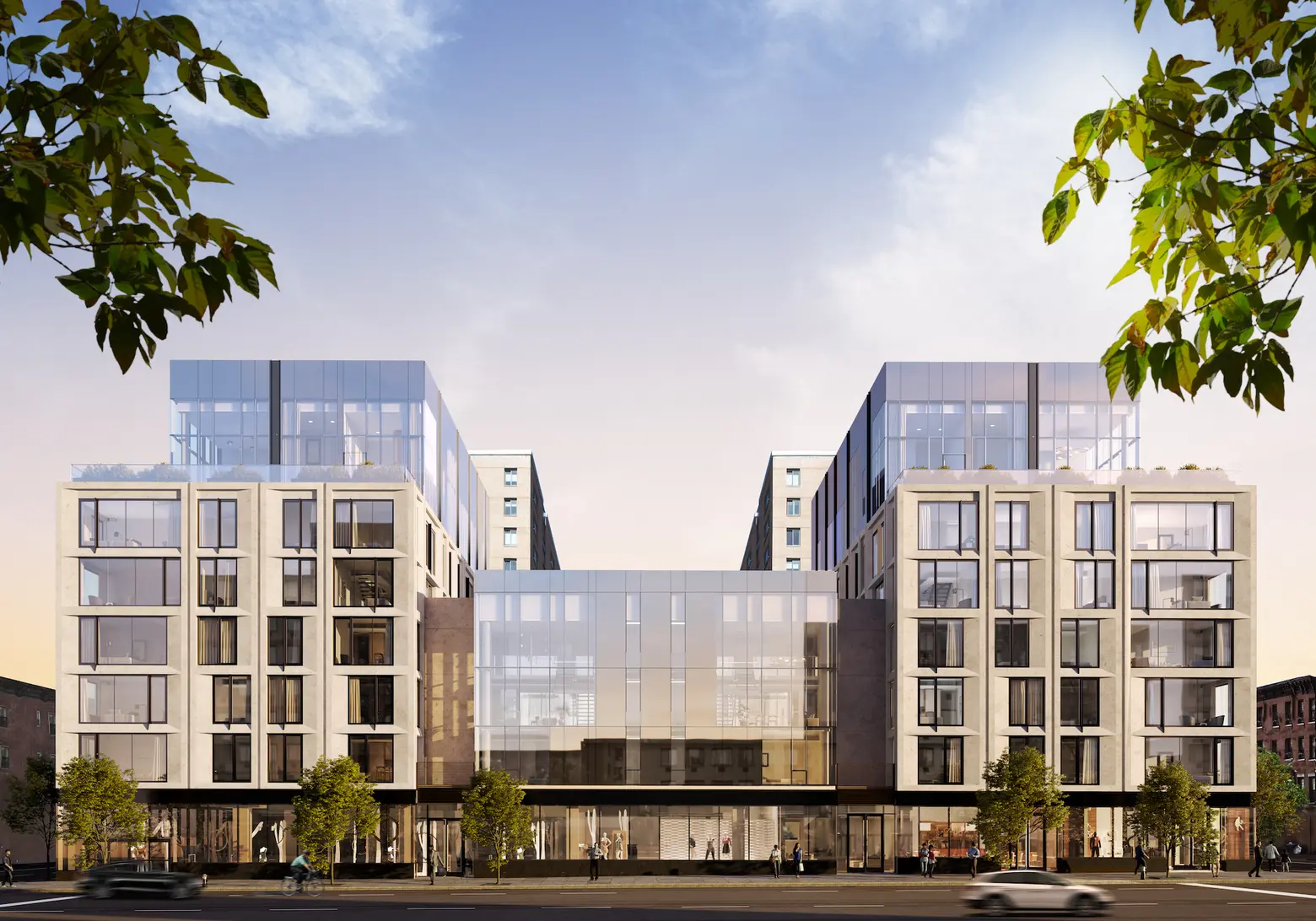 All renderings by VISUALHOUSE
Occupying the full block of 10th Avenue between West 44th and 45th Streets, the new 92-unit condo Bloom on Forty Fifth at 500 West 45th Street has officially launched sales. Designed by Marvel, the eight-story building is in keeping with Hell's Kitchen's lower scale, but the geometric architecture mixing glass, concrete, and steel is modern and fresh. The most unique aspect of the residence its 8,000-square-foot elevated terrace between the north and south towers, and, very conveniently, there's a Target in the base. Units start at $750,000 for studios, $892,500 for one-bedrooms, $1,695,750 for two-bedrooms, and $2,875,000 for three bedrooms.
The building was developed by  Xin Development Group International, Inc. in conjunction with Kuafu Properties. Construction began in early 2018, and a small-format Target store opened this past October.
"Bloom on Forty Fifth offers buyers a unique opportunity to own in Manhattan's new West Side in a low-rise building that features incredible views of old and new architecture," said David Chang, the Sales Director at Compass DMG. The location is just one block from all the restaurants along Ninth Avenue, two blocks from Hudson River Park, and three blocks from Times Square.
The courtyard is, of course, the highlight. According to a press release, it's "beautifully landscaped with a variety of plants and full-size trees, including three honey locust trees" and has several seating areas. There are also two additional common rooftops with seating areas and outdoor kitchens.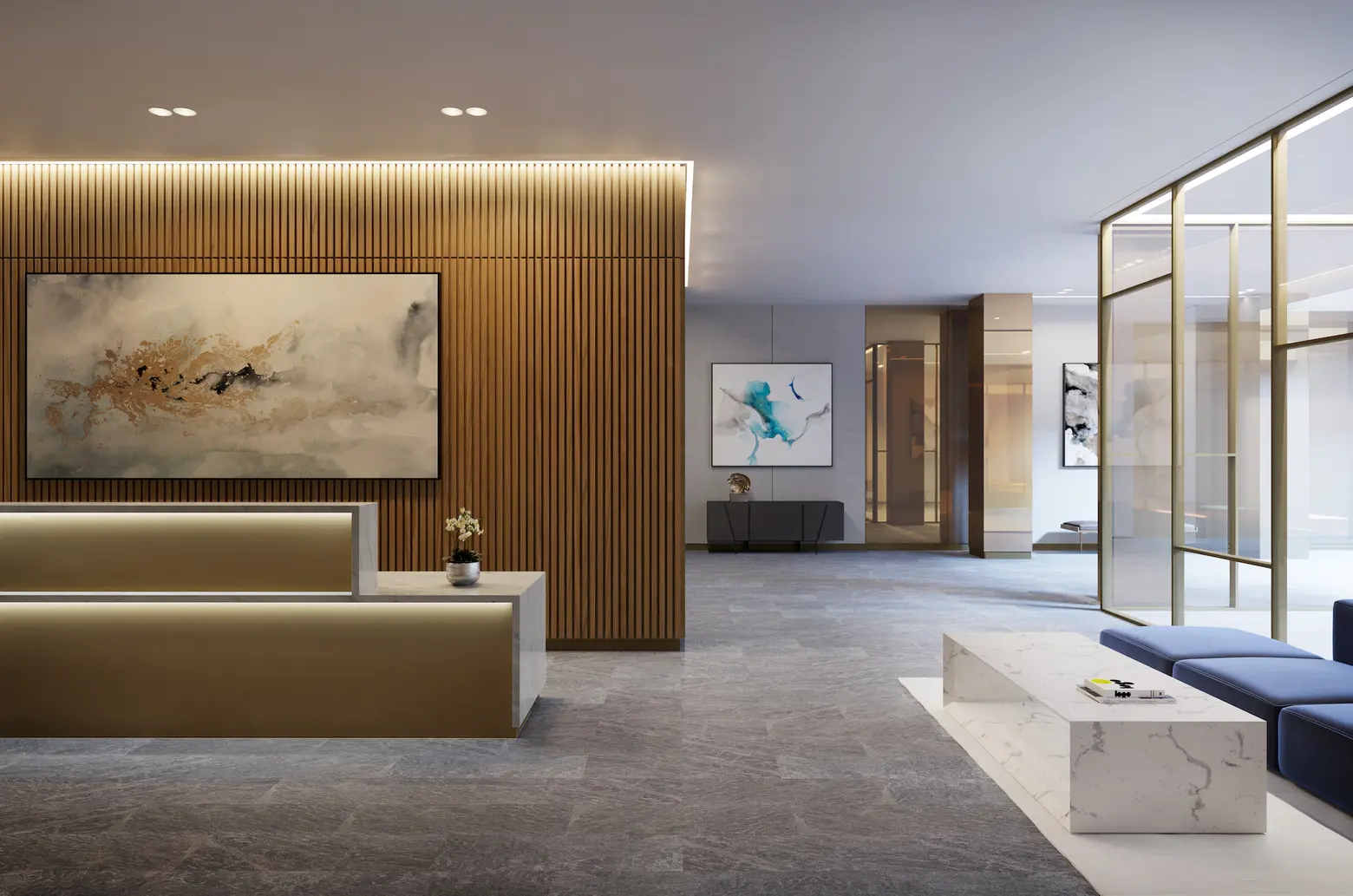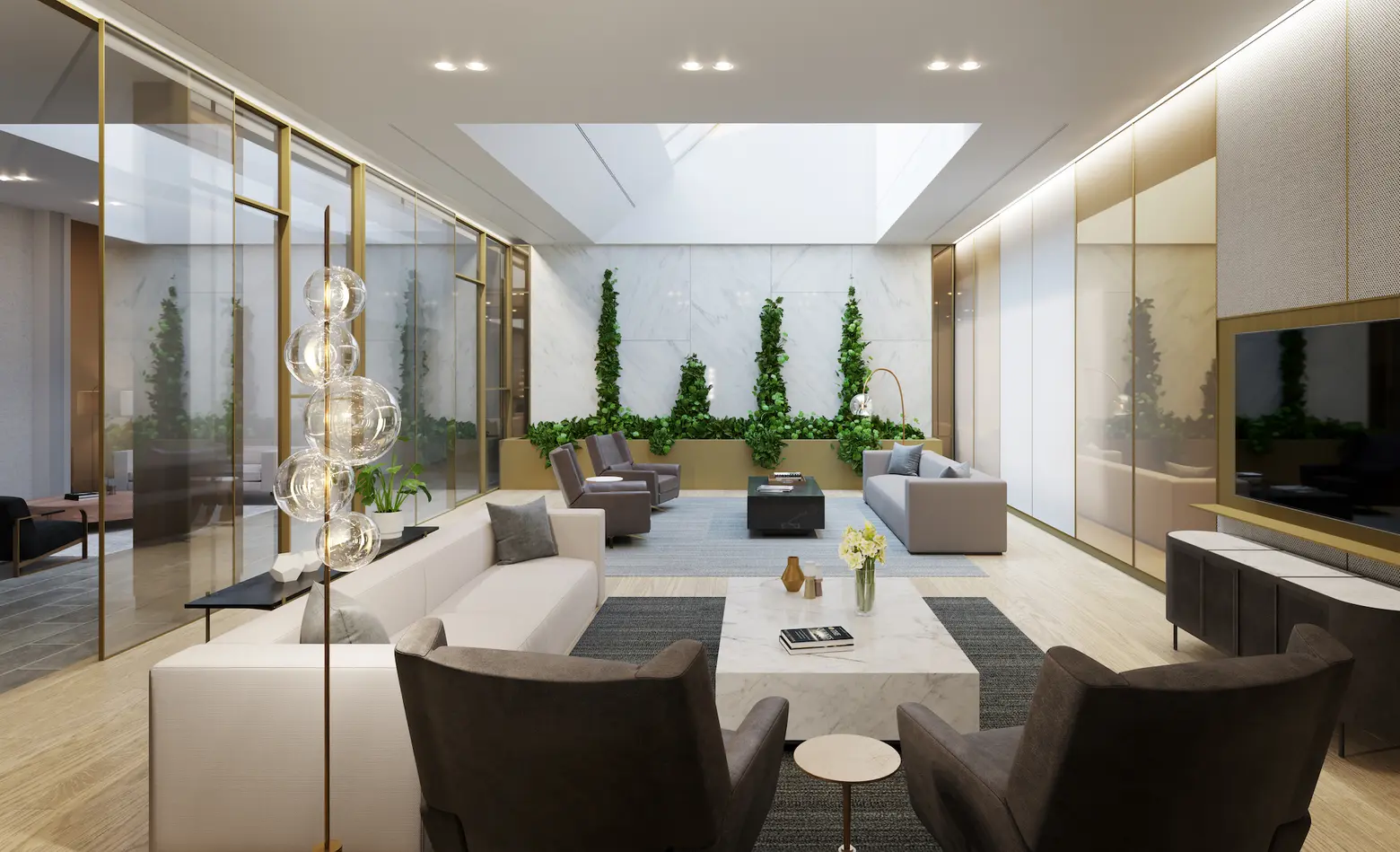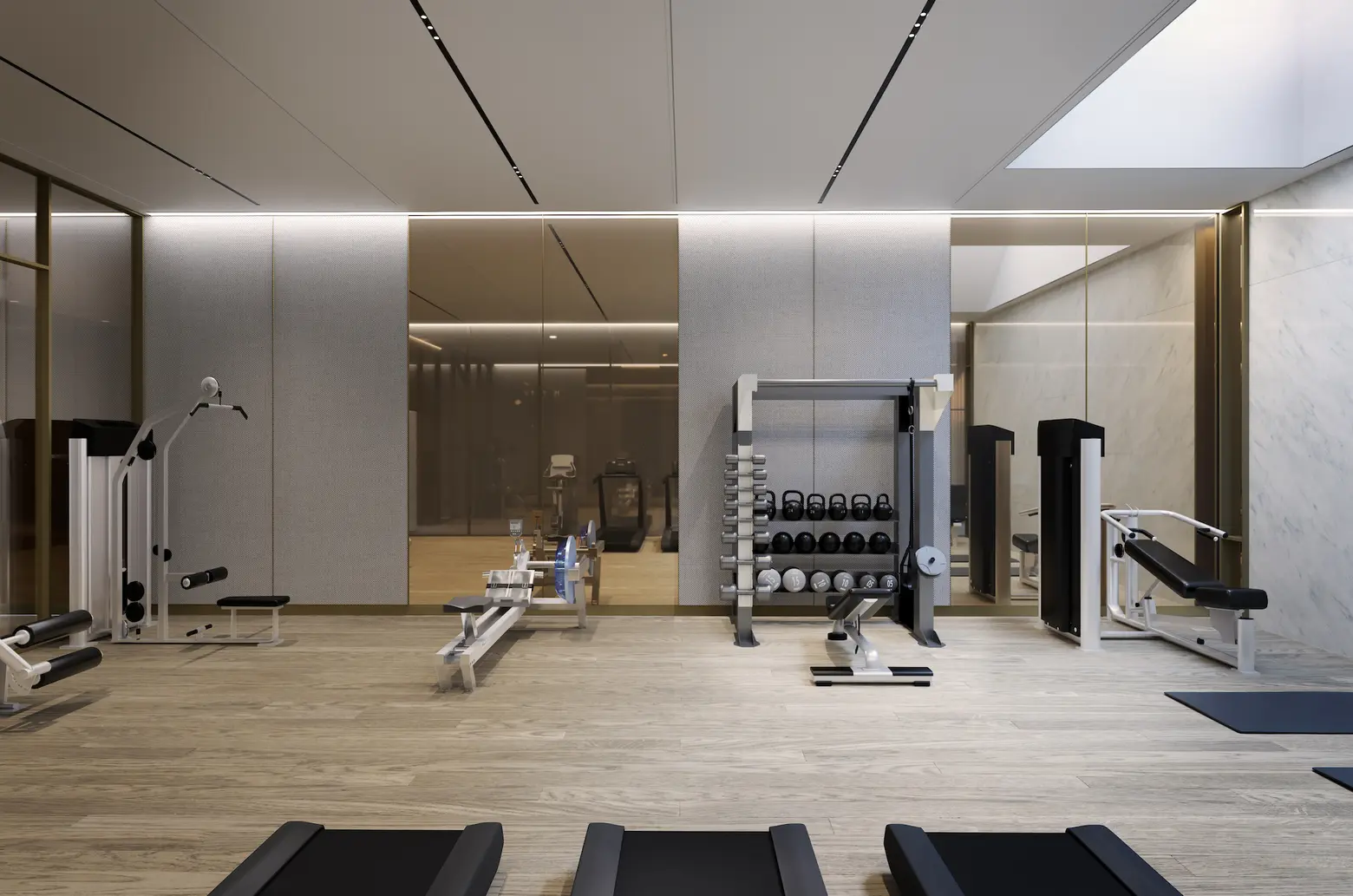 Skylights from the courtyard bring light down to the 24-hour attended lobby. On this same level, there is also a residents' lounge with a fireplace, a green wall, and an adaptable layout, as well as a fitness center.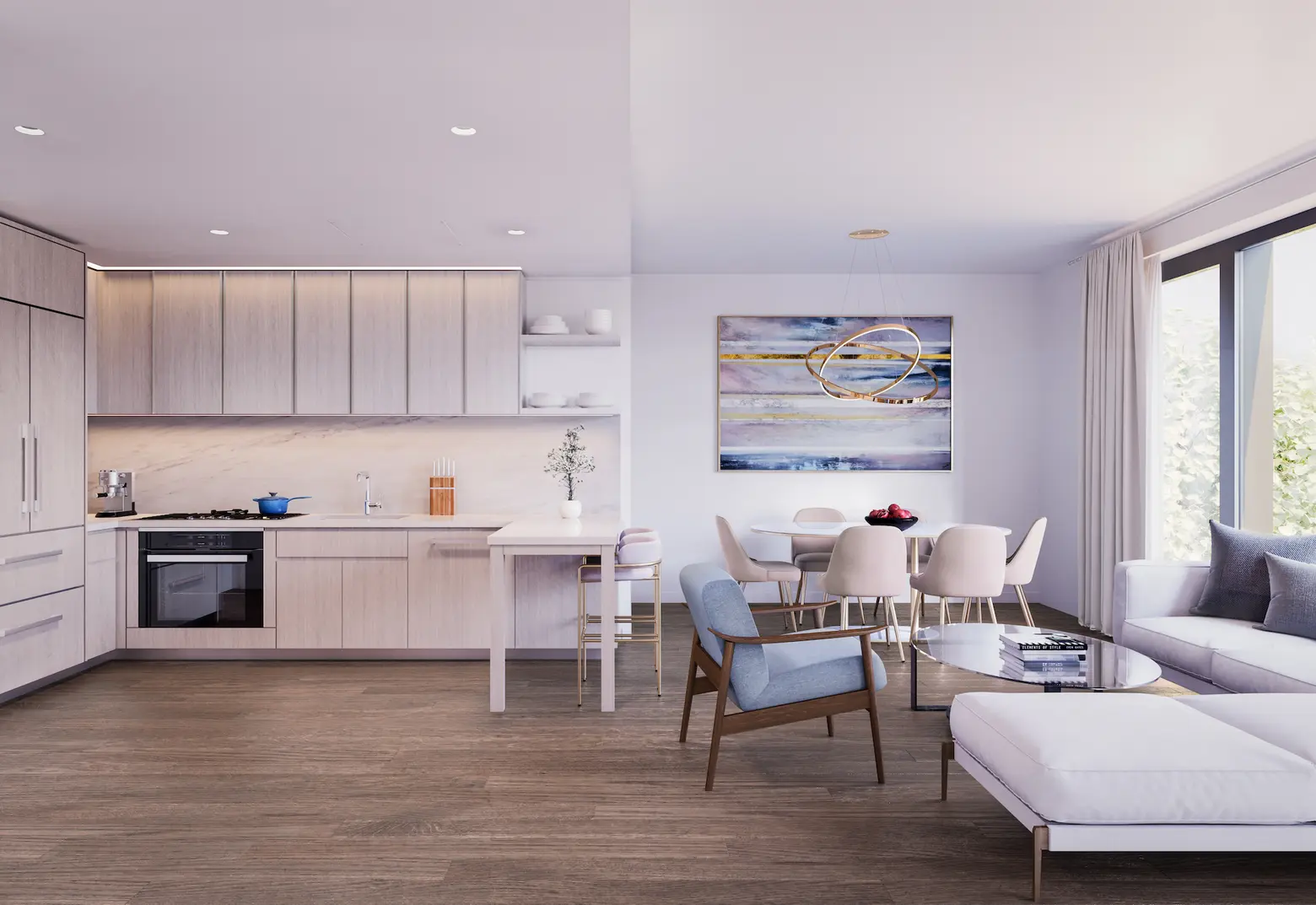 Marvel designed the residences with natural stones and wood such as Colonial Silver marble backsplashes and wide-planked oak flooring. There are residence options with views in all directions and because of their double-glazed, oversized windows, the units are extra bright. Many homes feature private outdoor space, too.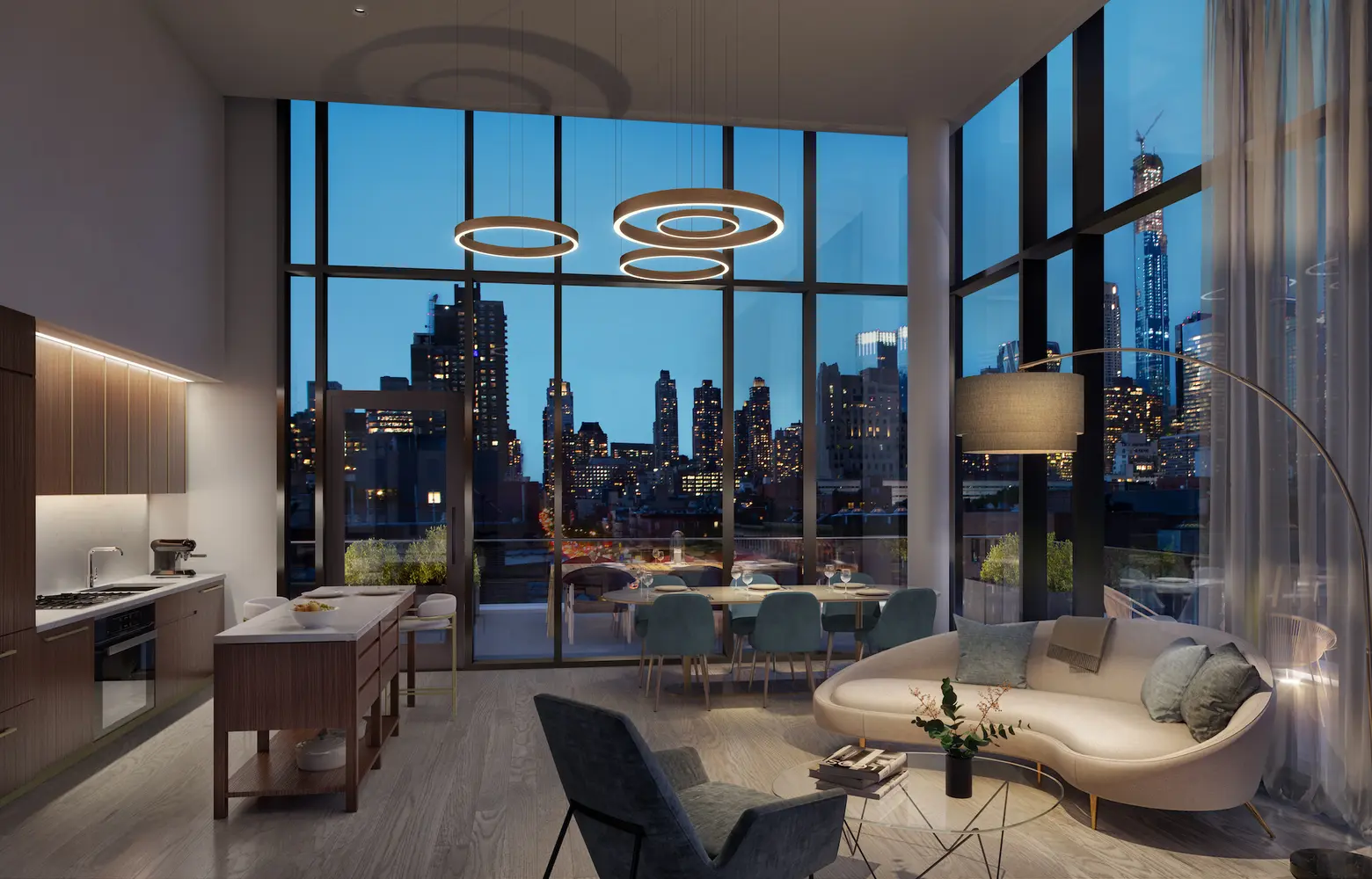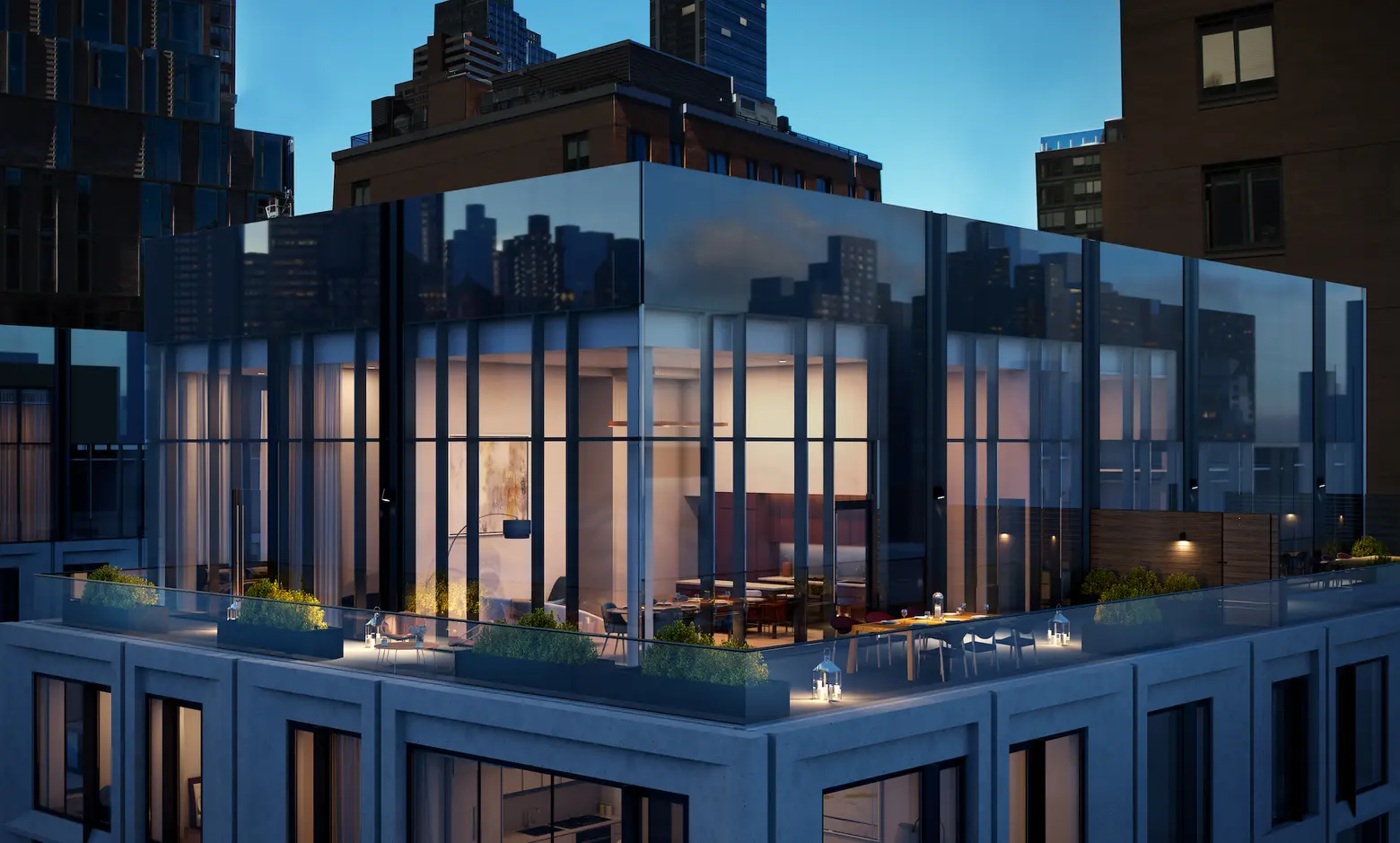 On the upper floors is the Premium Collection, homes with large floorplans, floor-to-ceiling windows up to 19 feet high, and spacious terraces. Some of these units are duplexes.
Find out more about living at Bloom on Forty Fifth here.
RELATED:
All renderings by VISUALHOUSE