Sales at Zaha Hadid's High Line condo lag despite high hopes and hype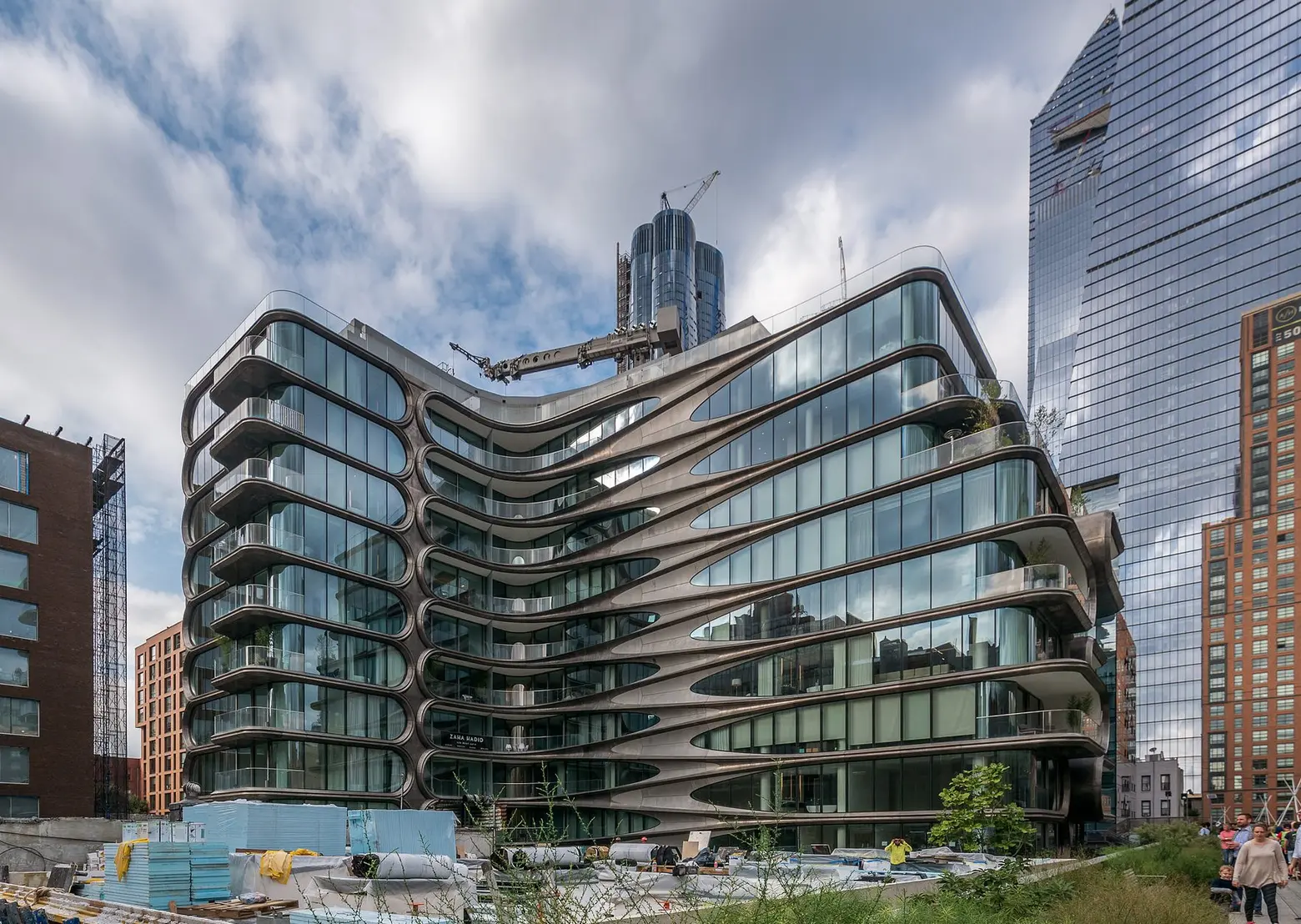 Developer Related Companies' high-profile condominium at 520 West 28th Street, designed by the late Pritzker Prize-winning architect Zaha Hadid, launched sales in 2015 to a flurry of hype and hubris. The highly-anticipated West Side residence was Hadid's first ground-up structure in New York City, offering homes that ranged from $4,950,000 to a $50 million penthouse. Crains reports that since that glittering launch, though, only 16 of the building's 39 units have sold, calling the offering "a rare bust." The sales figures reflect about a 40 percent sell-through that looks even lower when square footage is considered: The building's biggest units remain unclaimed, including its three penthouses. Of the 16 apartments that have sold, 14 were bought in 2017. Only two units sold in 2018, and none so far this year.
Speculation on what may be at the root of slow sales points to changes in luxury buyers' tastes and an overall slowdown at the high end of the market. Some have suggested that the far-west-side location, not known for having a wealth of amenities at the time of the sales launch, may have put off some buyers. "The building was a little before its time given the location," according to Corcoran Sunshine Marketing Group broker Dan Cordeiro, who says the neighborhood has since been "transformed."
Some say luxury buyers are looking for smaller units with lower price tags. Douglas Elliman broker Frances Katzen thinks it's the timing that's causing the condo's units, with an average sale price of $8.3 million, to move slowly. "The building came to market just as buyers were starting to pull back."
Last week's high-profile official opening of The Related Cos.' $20 billion Hudson Yards megadevelopment puts the spotlight on that complex, with its millions of square feet of new office space and instant residential neighborhood complete with its own megamall. Though it's located in an even more awkward location than the head-turning Hadid creation of organic forms and graceful curves, it comes with its own amenities and is attracting even more shops, restaurants and other businesses. It also comes with expectations that include raising interest–and sales–at 520 West 28th–by bringing buyers to Manhattan's newly-minted western frontier.
[Via Crain's]
RELATED: