7 best hikes near New York City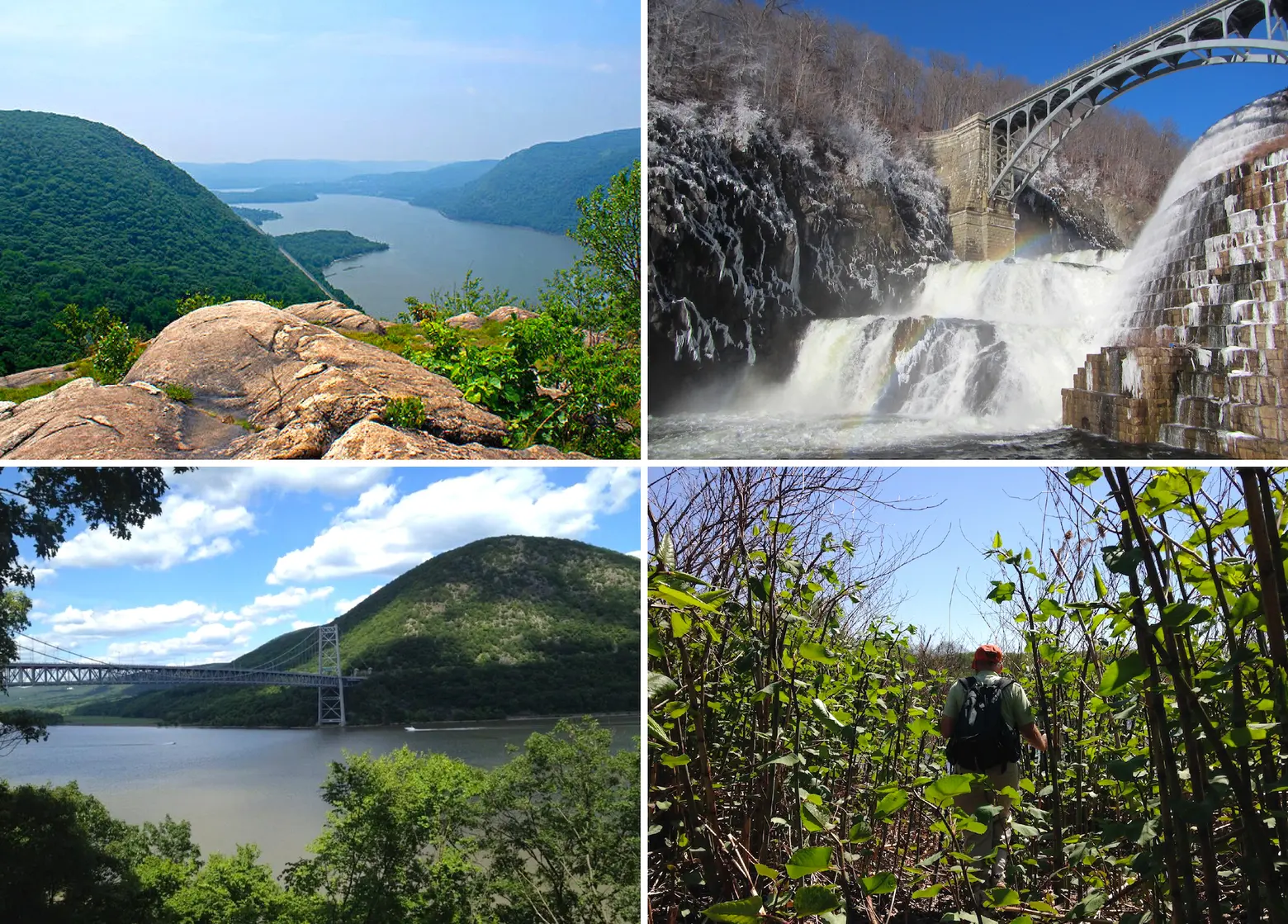 Getting out of the city during the hot summer months has never felt so necessary, with the usual ways of staying cool by exploring an air-conditioned museum or taking a dip at a city pool. For those looking to reconnect with nature (while maintaining social distance), there are a number of escapes just outside of the city offering hikes and treks ranging in levels of difficulty. Some of these are easily accessible by Metro-North; some might require a car, and some happen to be in the city itself, provided you consider Staten Island within its borders. All of them feature great views, exercise, fresh air, and the occasional tree, how novel! Ahead, discover our favorites.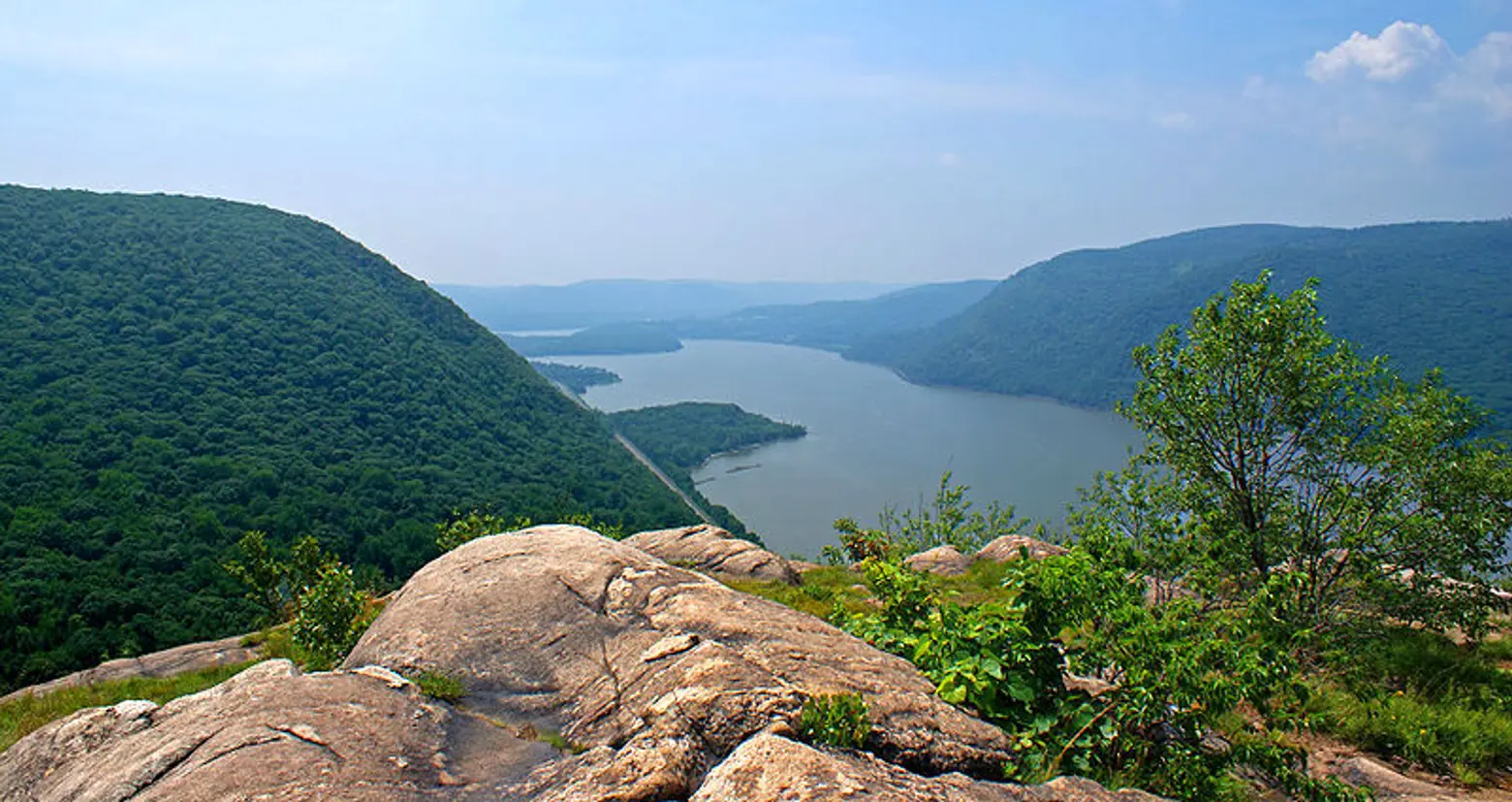 Photo via Wikimedia
1. Breakneck Ridge – Philipstown/ Fishkill, NY
Breakneck Ridge is possibly the most popular hike in the New York area, at least based on how much of your Metro-North car will empty out at its titular stop on Saturdays and Sundays (note that those are the only days Metro-North stops here). The hike, located up a mountain situated alongside the Hudson River between Beacon and Cold Spring, is about 4 miles long. Much of that consists of a steep, rocky incline (the mountain's highest point is 1,260 feet) so note that this is not for the unprepared hiker—you need good shoes, water, snacks, and some leg strength to make this one work. Once you get to the overlooks, though, you'll be afforded spectacular views of the Hudson River and Highlands, including a shot of Storm King Mountain and the famed Bannerman Castle. Expect the hike to take around 4 hours roundtrip, and do bring a trail map.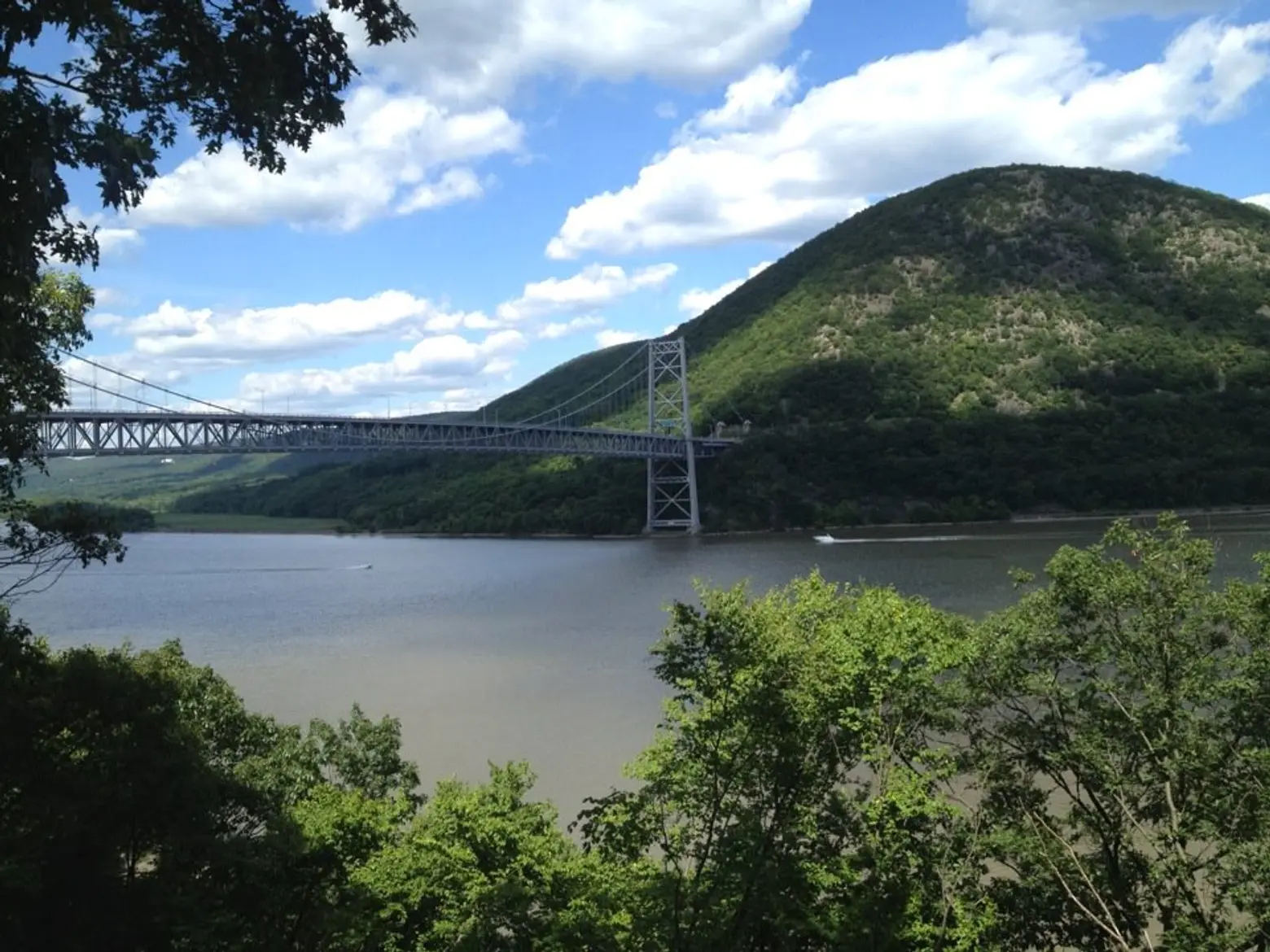 Photo via Wikimedia
2. Anthony's Nose – Peekskill, NY
Like Breakneck Ridge, Anthony's Nose consists of a fairly steep incline and rocky terrain, but at 2.6 miles, it's much less of a slog. The hard part of the hike is essentially a 500-foot rock staircase, but once you make it up, the rest of the hike is a standard, relatively flat trail that'll lead you to an overlook boasting gorgeous views of the Hudson River and the Bear Mountain Bridge. The entire hike, which takes you up a total of 792 feet, should take about two to three hours, making it a shorter, slightly gentler alternative to neighboring Breakneck. It's also accessible via Metro-North, at the Manitou stop, though note that like Breakneck, trains only stop there on weekends. See the trail map here.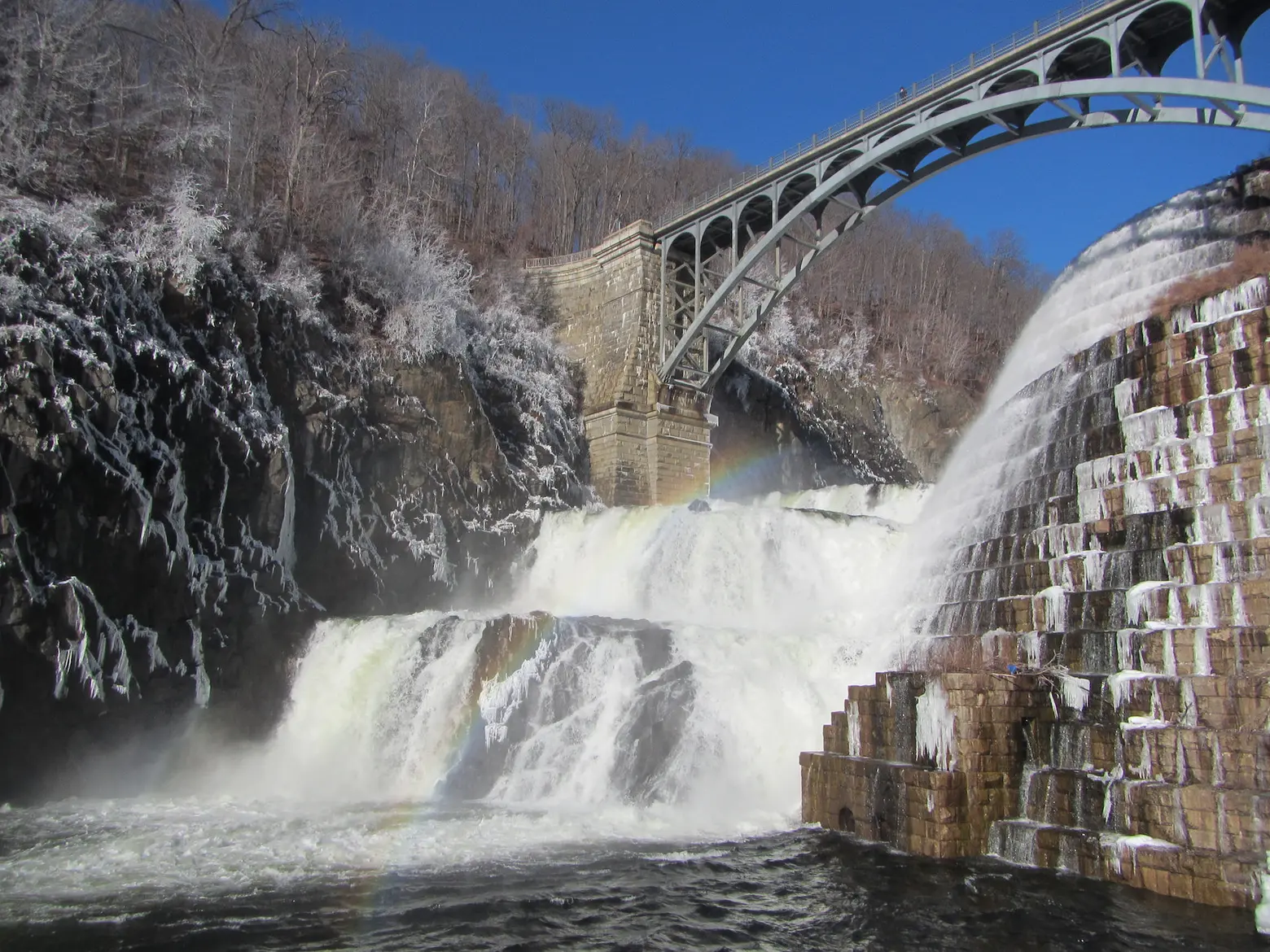 Photo via TheTurducken on Flickr
3. Old Croton Aqueduct – Westchester, NY
The Croton Aqueduct is more of a long walk than a hike, and though it runs a full 26 miles between Tarrytown and Yonkers (which is the most popular section), you can hop on and off at any town you like for a rest or a ride back to the city. The aqueduct, which starts in Croton-on-Hudson, was built between 1837 and 1842 as a water supply route, and though it's no longer in use, the footpath located above the water tube offers up picturesque views of the Hudson, as well as a walk through the historic Lyndhurst estate in Tarrytown and through the backyards of a number of homes in both Tarrytown and Sleepy Hollow. It's a fairly easy trail to follow since it's marked by signs reading "OCA," and though it's broken in sections, the Tarrytown/Yonkers portion is a straight shot, so you don't have to worry about making any detours. See the trail map here.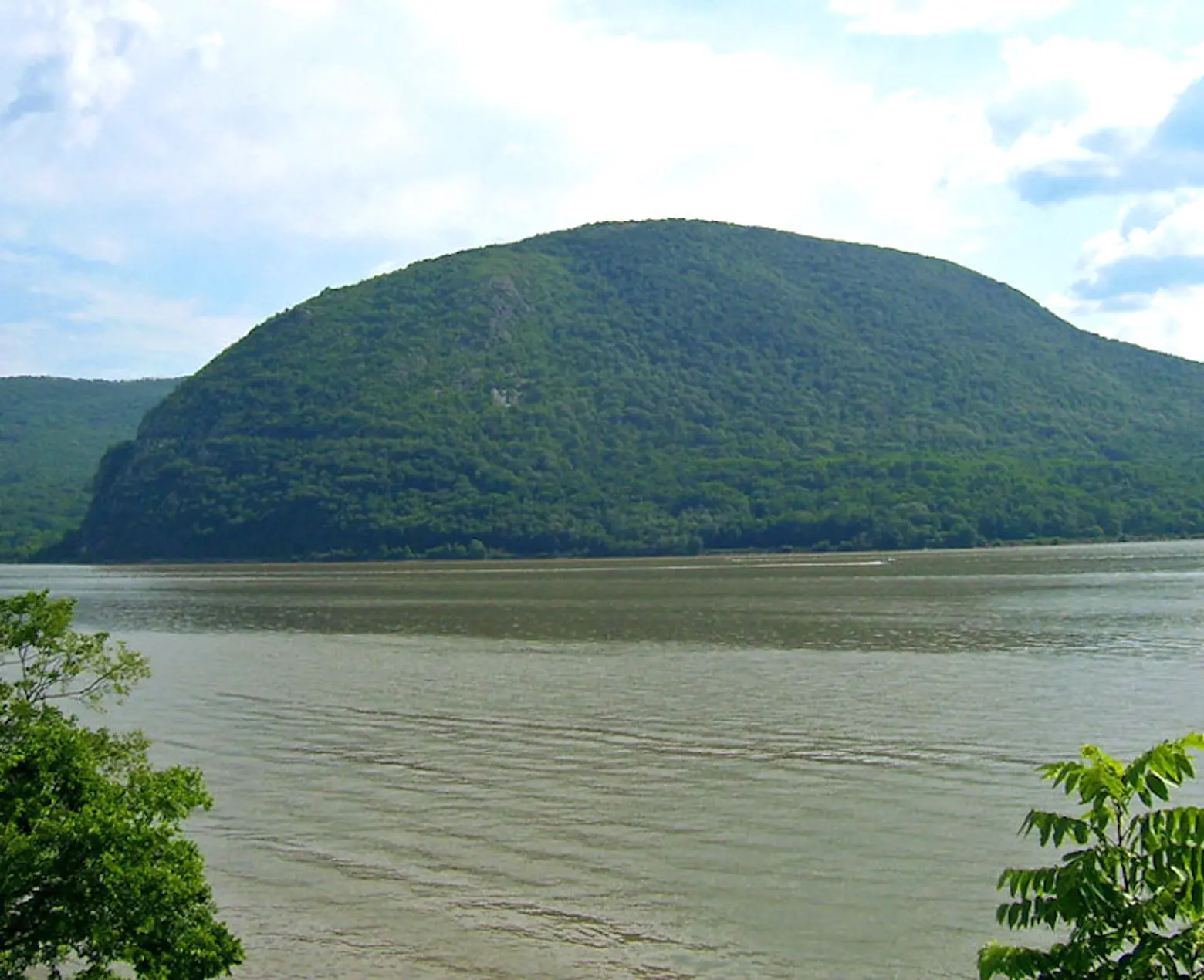 Get a view of this mountain, Storm King, from the trail; photo via Wikimedia
4. Sugarloaf Hill & Osborn Loop- Garrison, NY
Another Metro-North hike, this one is accessible via the Garrison stop on the Hudson line, right before the popular village of Cold Spring. From the train station, you'll follow a trail from the southern end of the parking lot down to something called Martha's Mile, then walk past the Garrison Institute, across Route 9D, and up a big hill, where you'll hit a collection of trailheads. Stick to the blue (Osborn Loop) and red (Sugarloaf Hill) (blazes, and skip the white ones, which denote the Appalachian Trail (it's best to stay off in this case, lest you never find your way back) and prepare for a fairly gentle, if lengthy walk that eventually gifts the hiker with views of West Point, Storm King Mountain, and the East Hudson Highlands. Though there's not a lot of upward rock scaling here, the loop is about seven miles long and takes around five hours, so do be prepared for a full day's worth of outdoor exercise. Lengthy instructions and a map can be found here.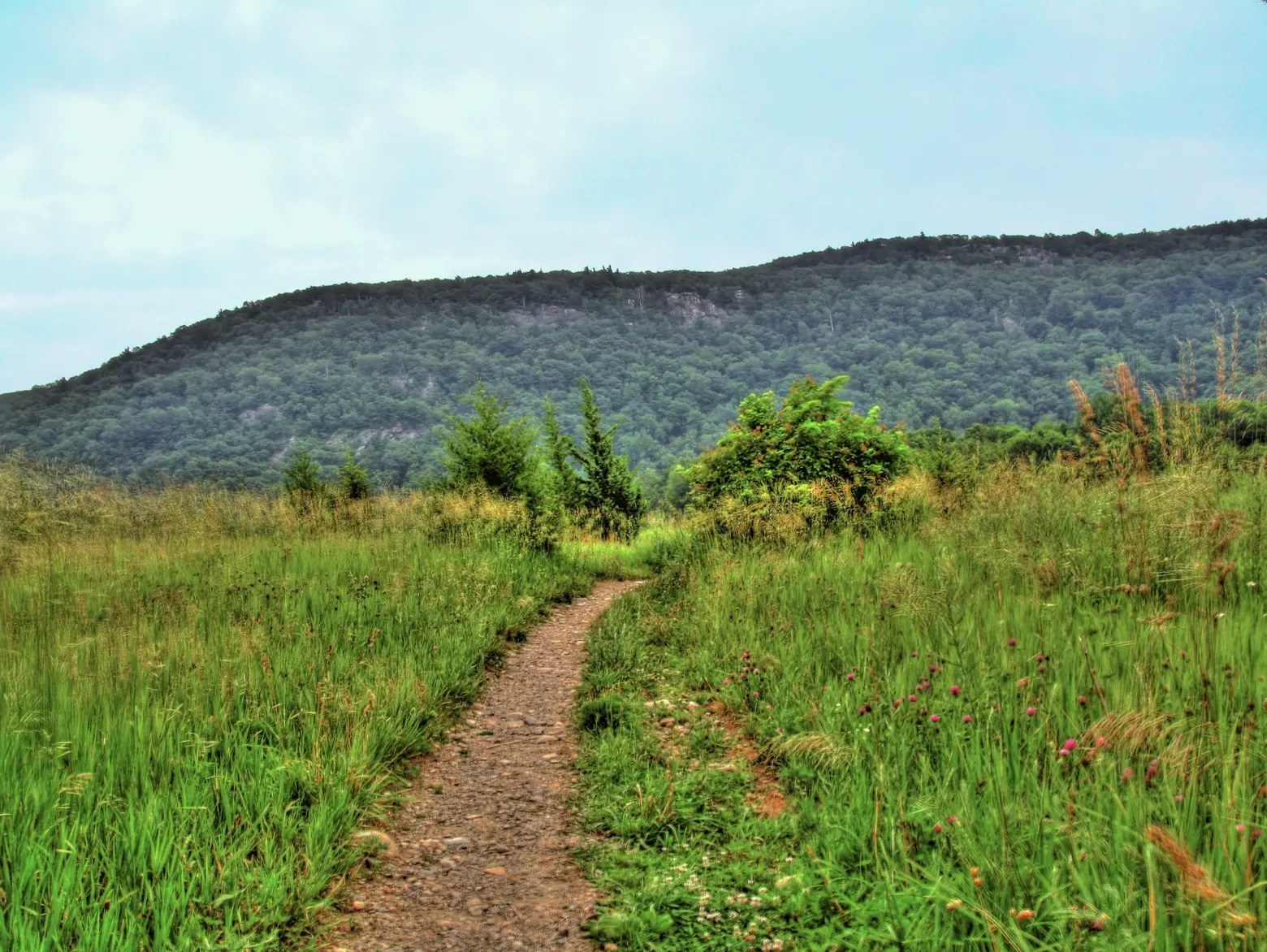 Photo of Wawayanda Mountain via Wikimedia
5. Stairway to Heaven Trail- Vernon, NJ
The best thing about this popular NJ trail is that you can choose your own adventure here. The full hike, located up Wawayanda Mountain, consists of 7.3 miles of rock slab-scaling, in addition to some more casual boardwalk-strolling and flat dirt trail-walking. The hike includes walks through cow pastures, fields, and a forest, so you'll get the full nature gamut if you choose to do the whole thing. If you'd rather take it easy, though, you can stick with the 2-mile boardwalk walk, and if you'd like something in between, you can take a 2.5-mile hike up the Stairway, provided you start at Route 94. At the top of the Stairway, you'll be gifted with Pinwheel Vista, which offers up views of the Kittatinny Mountains and the valley below. Getting here is a bit of a trek—you can drive, obviously, or take NJ Transit bus route 196. Trail map here.

Photo by TheTurducken on Flickr
6. SI Greenbelt- Staten Island, NY
It turns out there's some pretty good hiking across the New York Harbor. The SI Greenbelt, a swath of public parkland about three times the size of Central Park, boasts six different major hiking trails, four of which are closed off to cyclists and vehicles, so you can hike at your leisure. The blue trail is a 12.3-mile-long easy to moderate trek up to the crest of Todt Hill, while the white trail takes you on a 7.6-mile journey to Great Kills Park, which is part of the Gateway National Recreation Center. The red trail is a 4-mile loop in the center of the Greenbelt, while the yellow trail is a more difficult 8-mile trek through a swamp and up Todt Hill. For those looking for an easier route, there's the one-mile long Nature Center Trail, which is ripe for bird-watching. And the multipurpose trail, which permits bikers, is a flat gravel walk that's popular among runners. Trail maps here.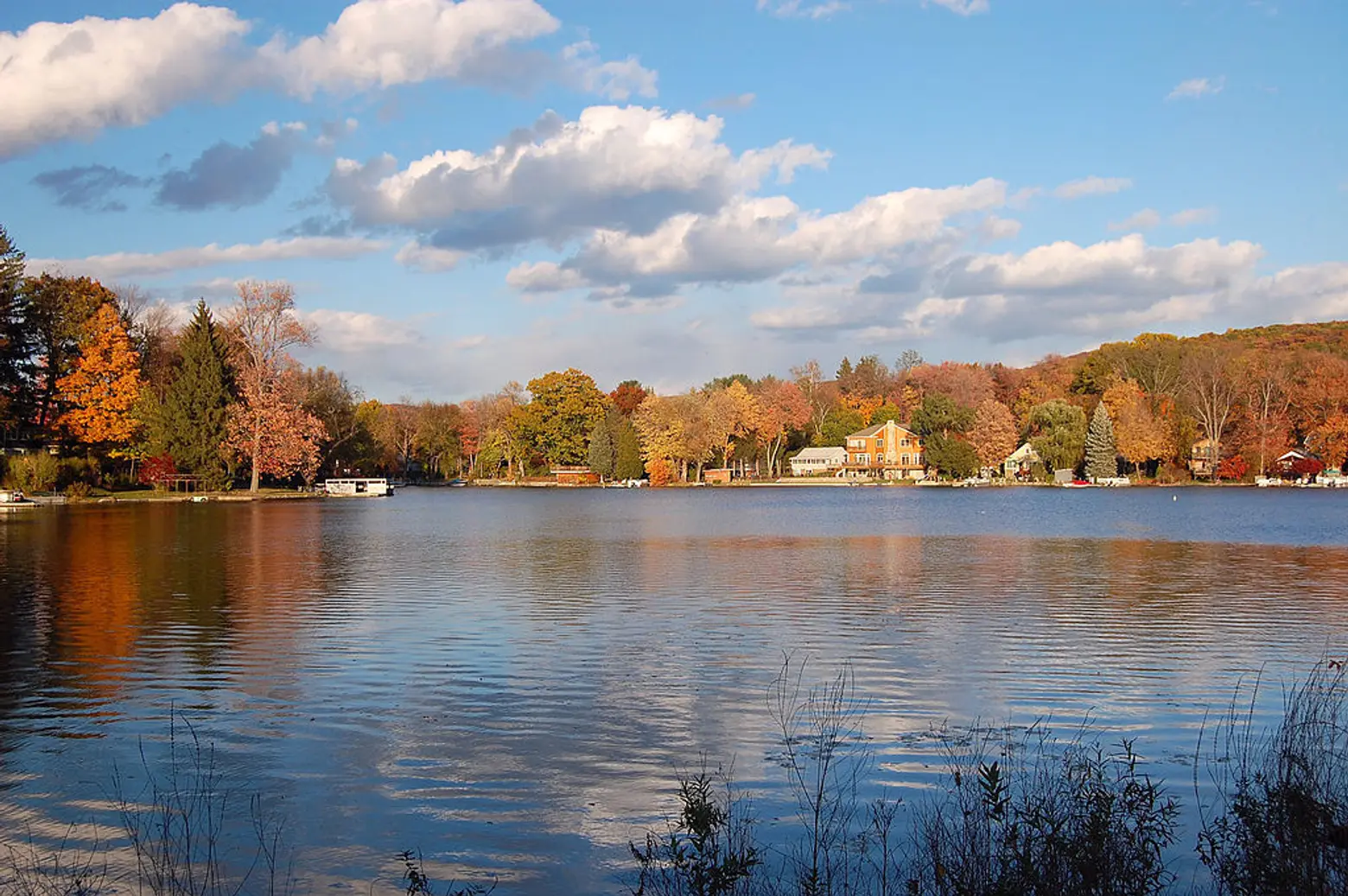 Photo of Greenwood Lake via Wikimedia
7. Surprise Lake Loop- Jersey Highlands, NJ
Back in New Jersey, there's this six-mile loop hike, which offers up beautiful views of the lovely Greenwood Lake, as well as the New York City skyline across the river. The loop is difficult, boasting rocky terrain with a few sharp inclines, and the full trek can take about 4 to 5 hours, plus it's about a two-hour ride from the city by bus, which is something to keep in mind. But the long trip is worth the 1,240-foot ascent, plus you really do feel like you've temporarily escaped New York when you're on the hike, which is half the point of doing one. Pine trees, endless rock formations, rhododendron tunnels, and the aforementioned lake are all on the table, as are the occasional canine hiker, since dogs are allowed on the trail. Note that if you plan to bring yours, ensure he or she can handle the hike, lest you have to carry your pet up a mountain. Trail map here.
Editor's Note: This story was originally published on June 13, 2018.
RELATED: