Brower Park Library reopens within the Brooklyn Children's Museum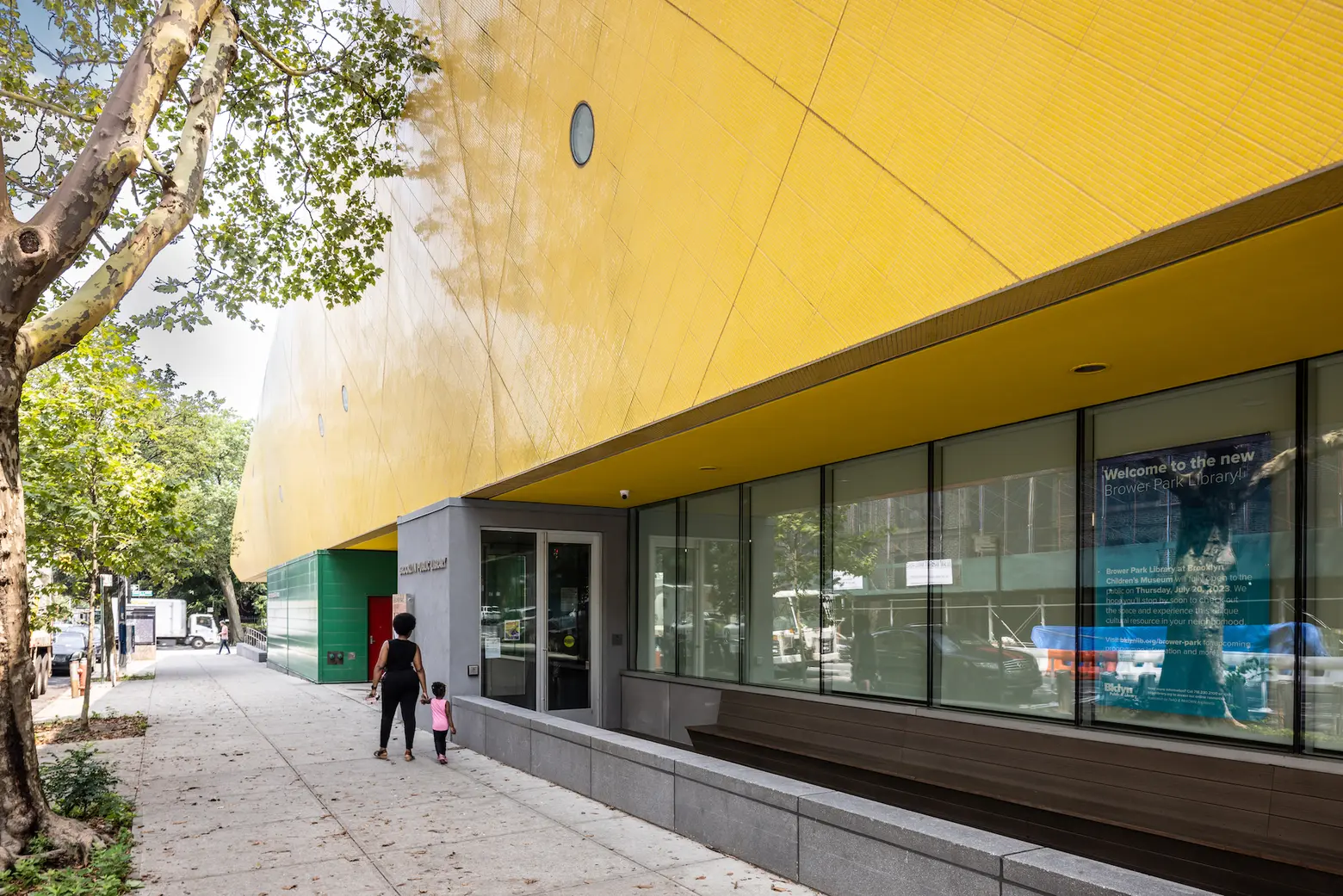 Photos courtesy of Gregg Richards
The Brooklyn Public Library's Brower Park branch has joined forces with another Crown Heights institution: the Brooklyn Children's Museum. After facing a hefty price tag of $5.6 million to make necessary improvements at its existing building, the library instead moved to the ground floor of the museum, according to Patch, with the branch officially open as of last week. Located at 155 Brooklyn Avenue, the library includes a main reading room, a community room, a colorful children's space for both reading and play, as well as an outdoor reading terrace.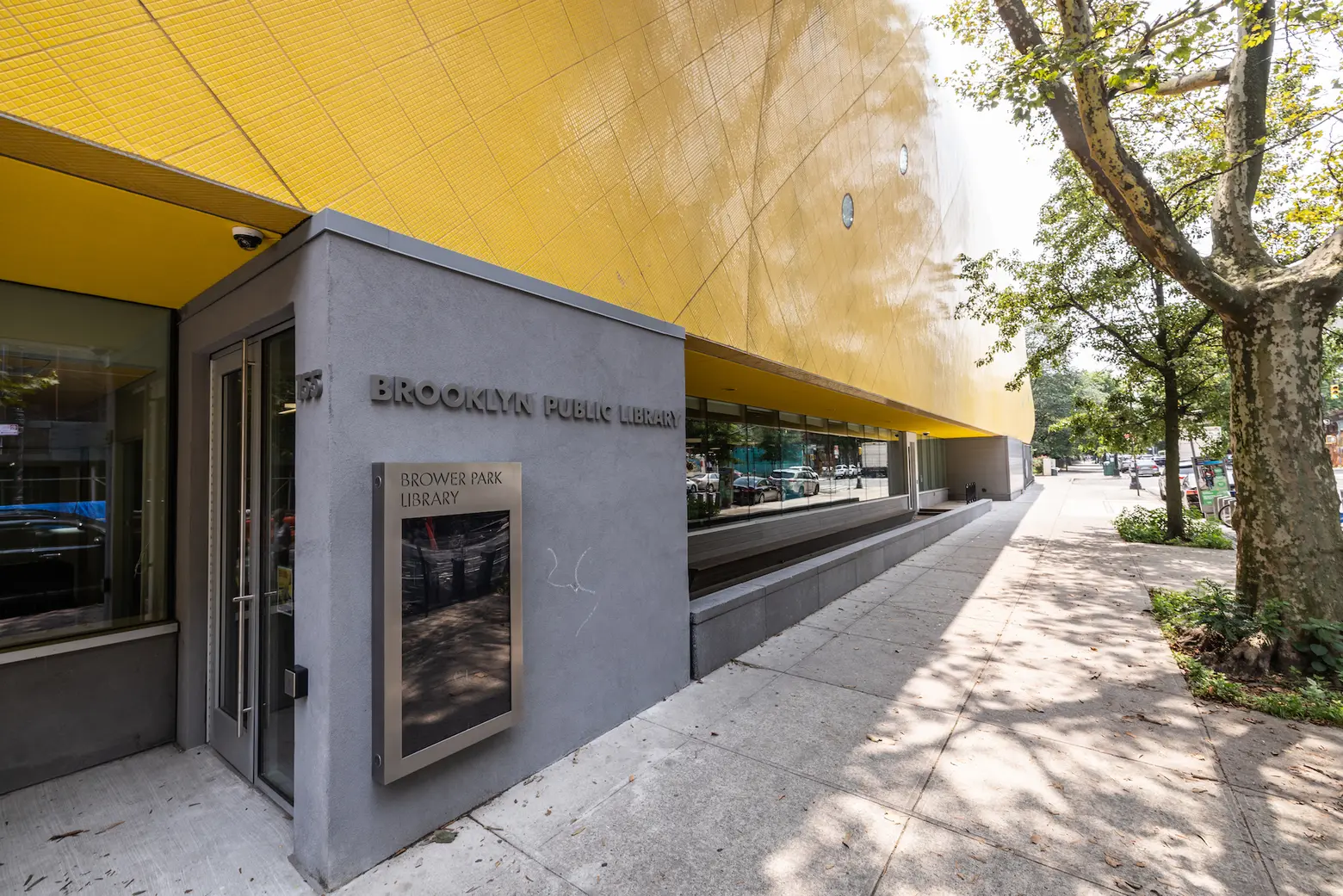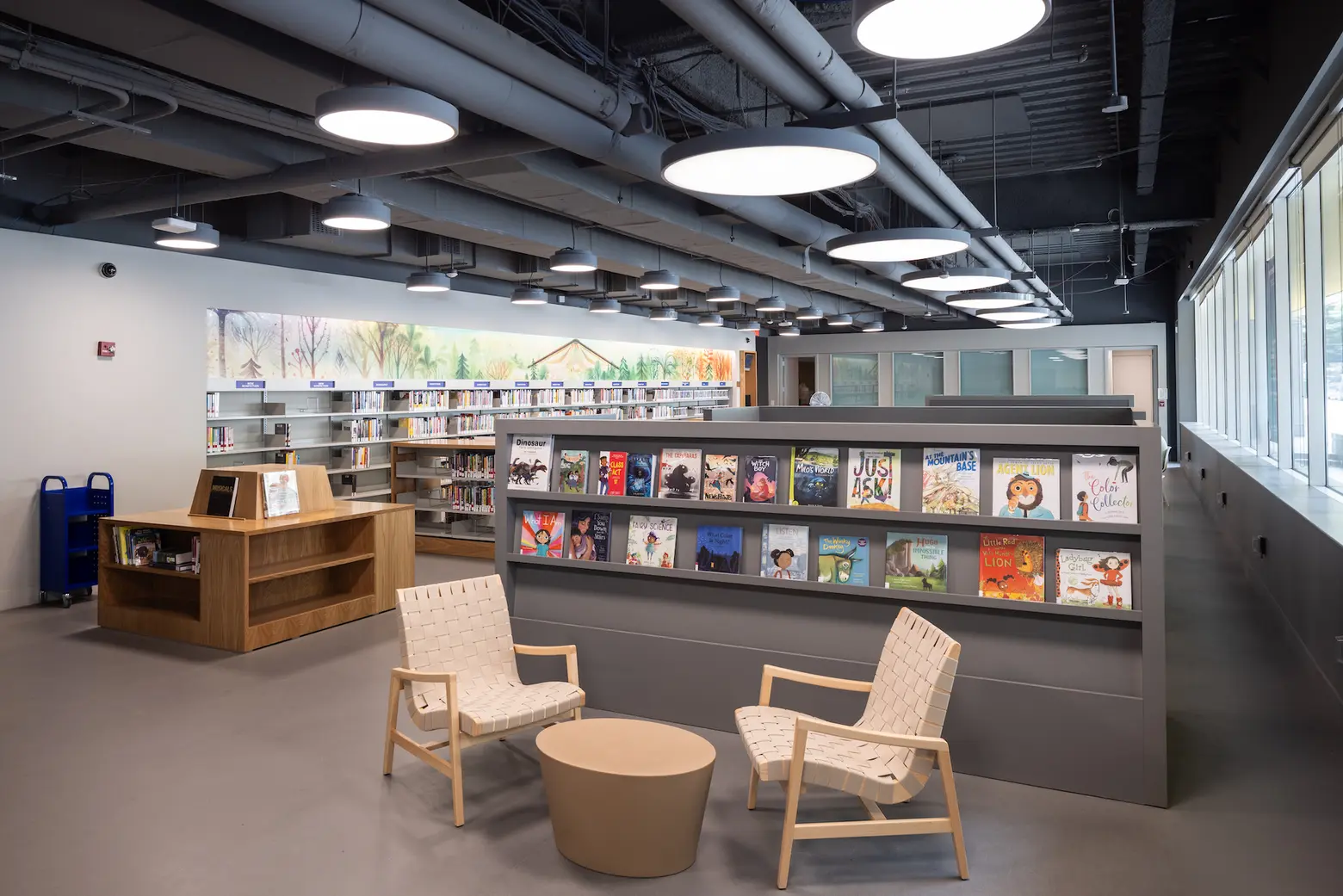 The Brower Park Library first opened its doors in 1963 a block from the Brooklyn Children's Museum. While the branch is the borough's smallest library, the building needed big improvements, including a new roof, boiler, and HVAC system. The library was also one of the BPL system's only leased branches, meaning the building was owned and managed by a private landlord.
Considered the world's first museum designed for children when it opened in 1899, the Brooklyn Children's Museum serves about 300,000 children and caregivers each year.
"When Brooklyn Children's Museum was founded in 1899, it was envisioned as a place where a public library would be an integral part of our campus. We are delighted to partner with the Brooklyn Public Library as we transform this century-old dream into a vibrant reality," Stephanie Hill, president and CEO of the museum, said.
Designed by architecture firm Tsao & McKown, the new library is located on the first floor of the museum and begins with an expansive reading room. Situated nearby is a community room that can host up to 50 people for meetings and programs, and is equipped with movable partitions, storage, modern AV equipment, and a sink for arts and crafts.
Located beyond the main reading room is the library's children's area, which is accessible through a colorful entranceway. This space features multiple ceiling heights, lowered book stacks, areas for reading and researching, tables, and small theater space for storytelling and plays. There's another reading room and an outdoor reading terrace.
Three colorful murals created by New York-based artist Jasu Hu are on display at the library. Called "There is a Land," the murals offer a three-part story about the ways in which literature transports readers to a different place and inspires imagination. The first mural, found in the adult reading room, shows an upturned book that becomes a mountain in a forest. In the children's reading room, two murals depict children enjoying nature, friendship, and books. In the third mural, children are shown floating on a raft of books.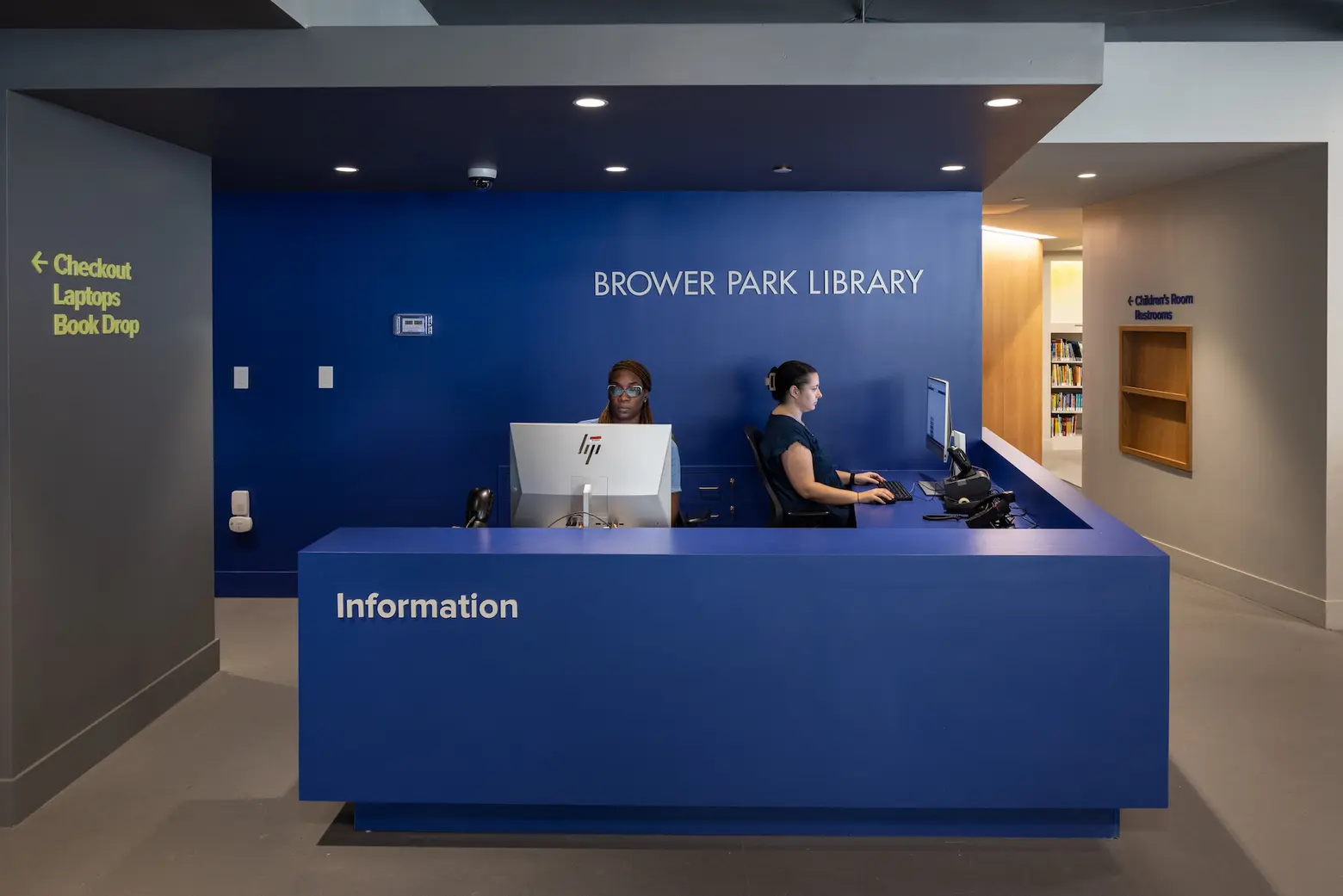 In the near future, the library will host programming like story times, computer classes, arts and crafts workshops, and a hip-hop music production course for teens. In addition, the Collections Connections program will display items from the BCM's collections at 10 libraries throughout Brooklyn, exploring themes like animals and nature, transportation, culture, and more.
More information on the Brower Park Library, including hours of operation, can be found here.
RELATED: