New Brooklyn Heights library opens at base of One Clinton luxury condo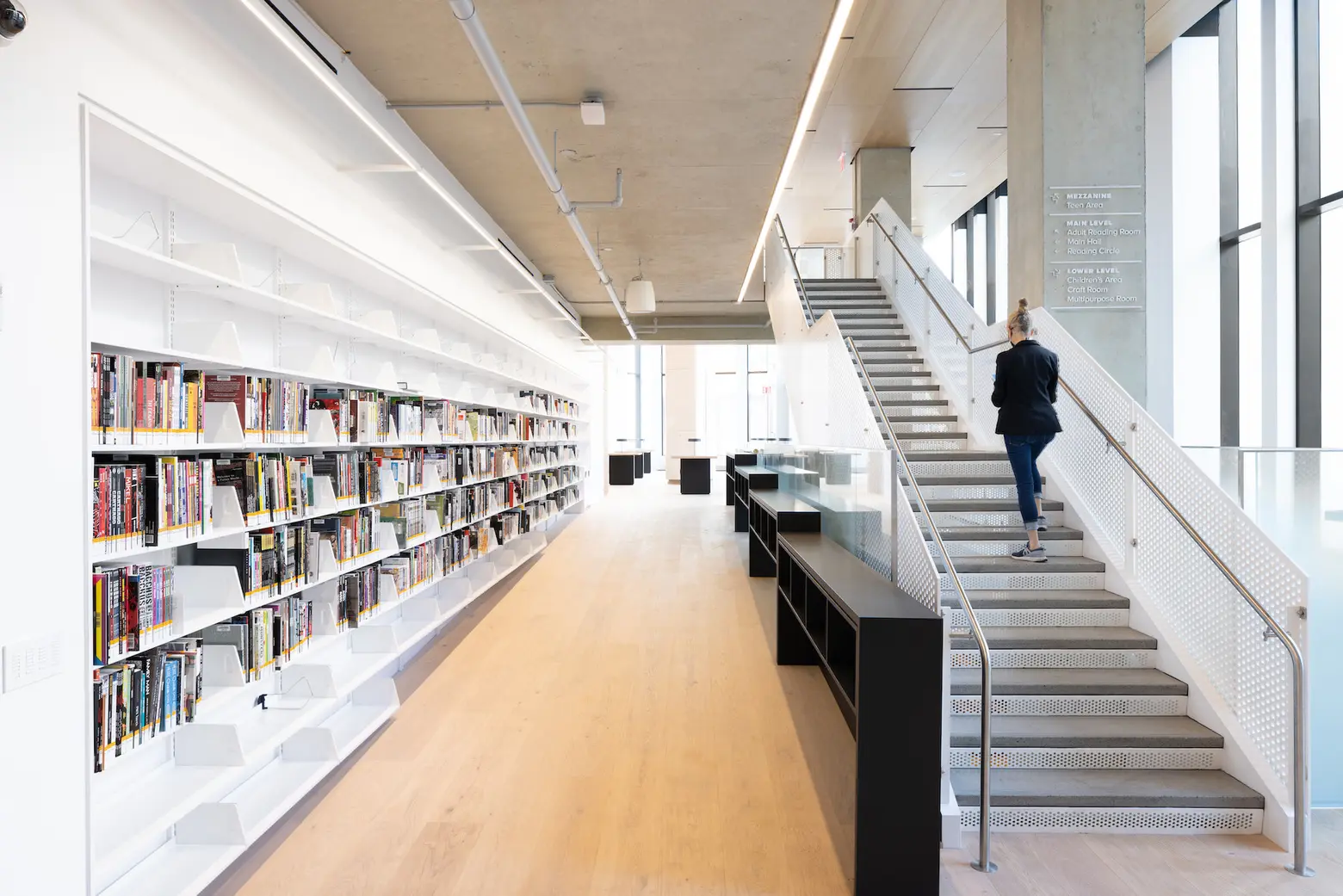 Image credit: Gregg Richards courtesy of BPL
The Brooklyn Public Library on Wednesday opened a new branch at 286 Cadman Plaza West in Brooklyn Heights–the second-largest library in the system (Central Library is the largest). The 26,000-square-foot space will include a children's area, a teen library, a multipurpose room with a capacity of 225, public meeting rooms, and lots of spaces to enjoy a book or some quiet thoughts. Located within the base of a new luxury residential tower, the library is the result of an unusual redevelopment plan that also included $40 million in repairs throughout the library system and 100 new affordable apartments elsewhere in Brooklyn.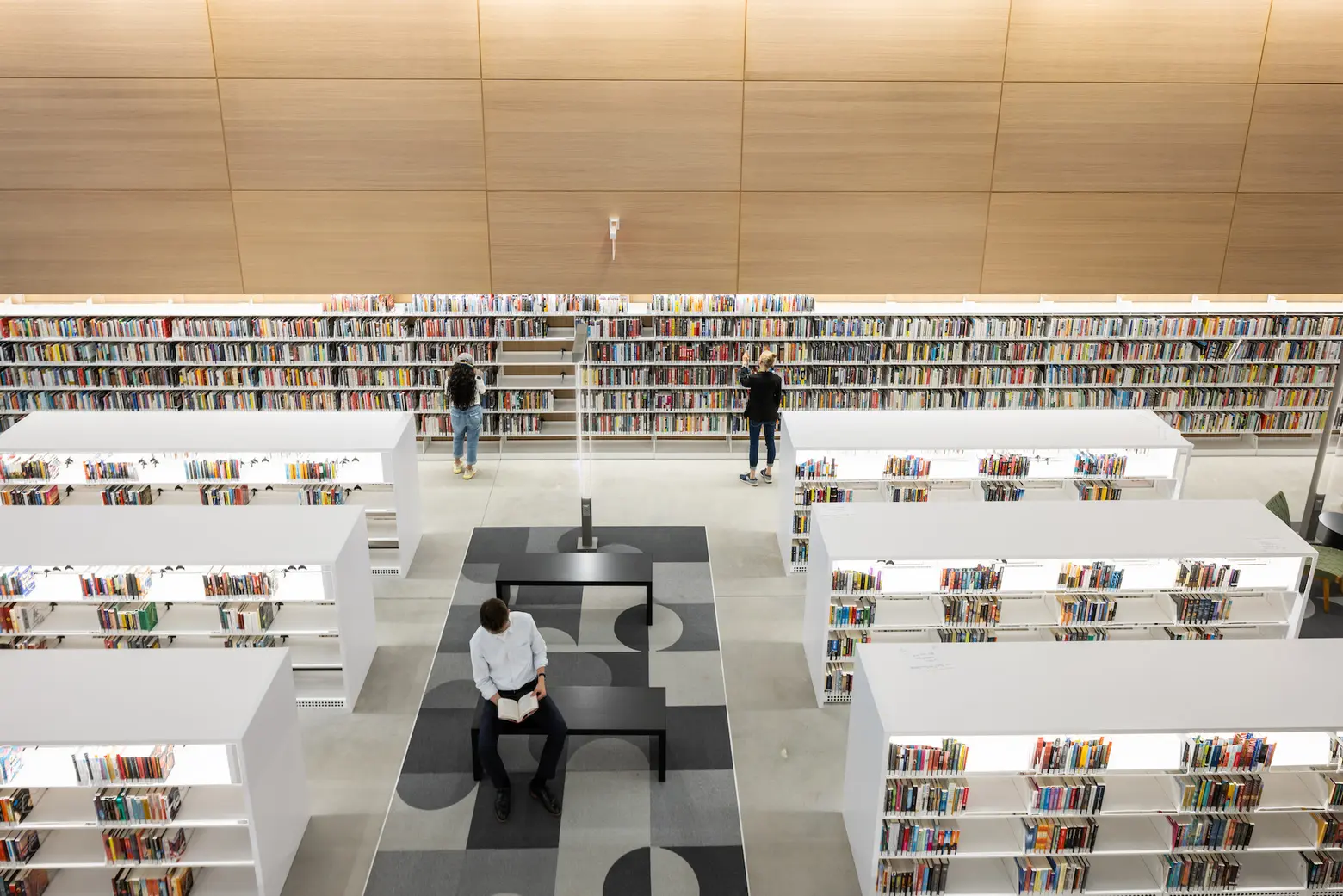 Gensler was the new library's design architect, working with building architect Marvel. The building's design features double-height ceilings and tall windows that overlook the bustling Cadman Plaza.
"Welcoming to readers of all kinds, the library is designed to support how people interact with books, technology, storytelling, and most importantly, each other," Taryn Christoff, design director at Gensler, said.
"From the Reading Circle that invites connection around stories to the Main Hall that offers a multitude of spaces for individual study and group interactions, we are thrilled to help shape this community space for our neighbors in Brooklyn Heights and across the borough."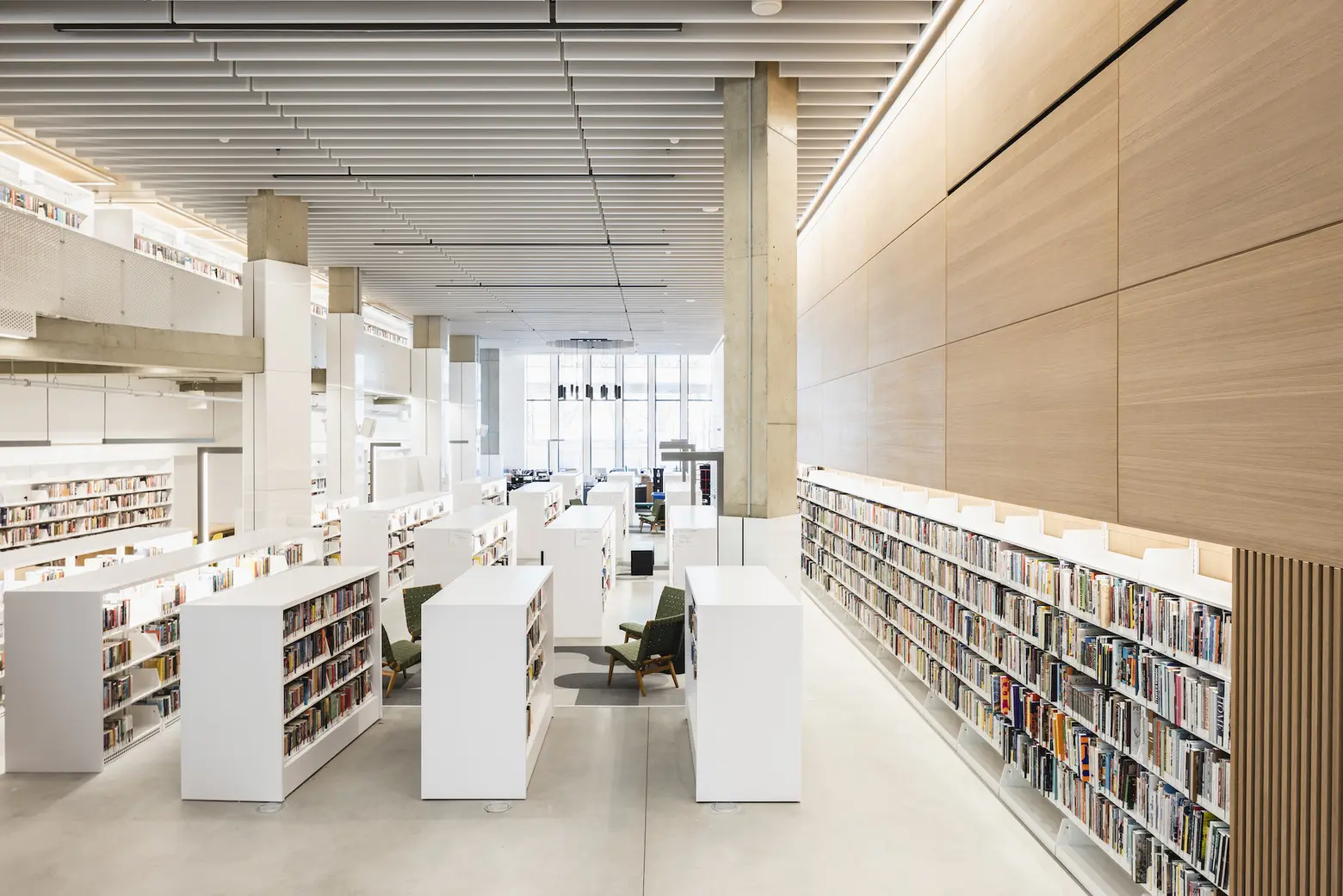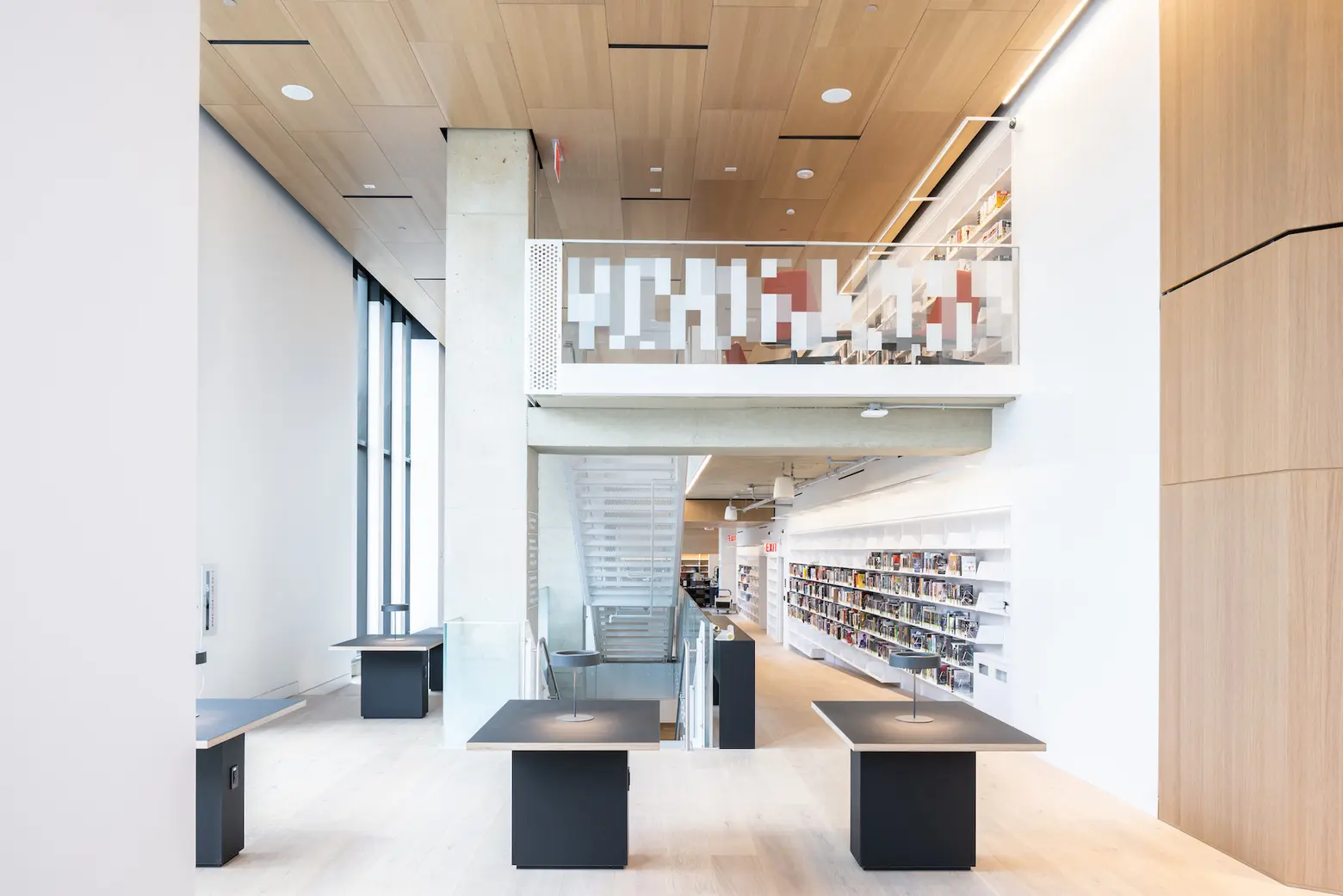 The new branch will also feature the installation "Something Borrowed, Something New," by local artist Jean Shin, which marks the Brooklyn Public Library's 125th anniversary. The new library has also incorporated bas-reliefs by Clemente Spampinato, taken from the exterior of its 1962 predecessor.
"Congratulations to Brooklyn Public Library on the opening of Brooklyn Heights Library, delivering a modern new literary center and 114 units of affordable housing to Brooklynites," Mayor Eric Adams said in a statement. "As Brooklyn borough president, I was supportive of these plans and now New Yorkers will be able to utilize this beautiful space for an array of activities."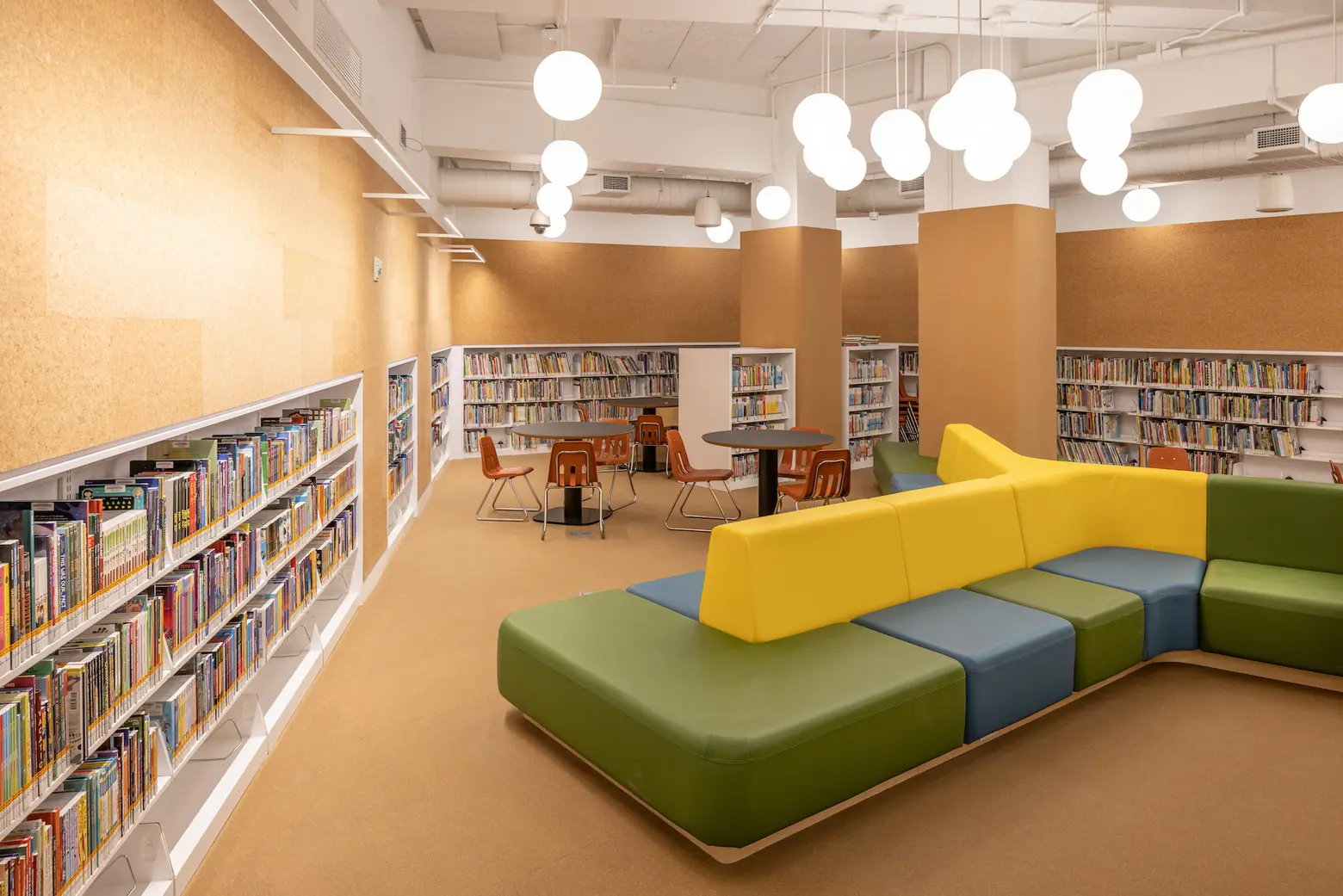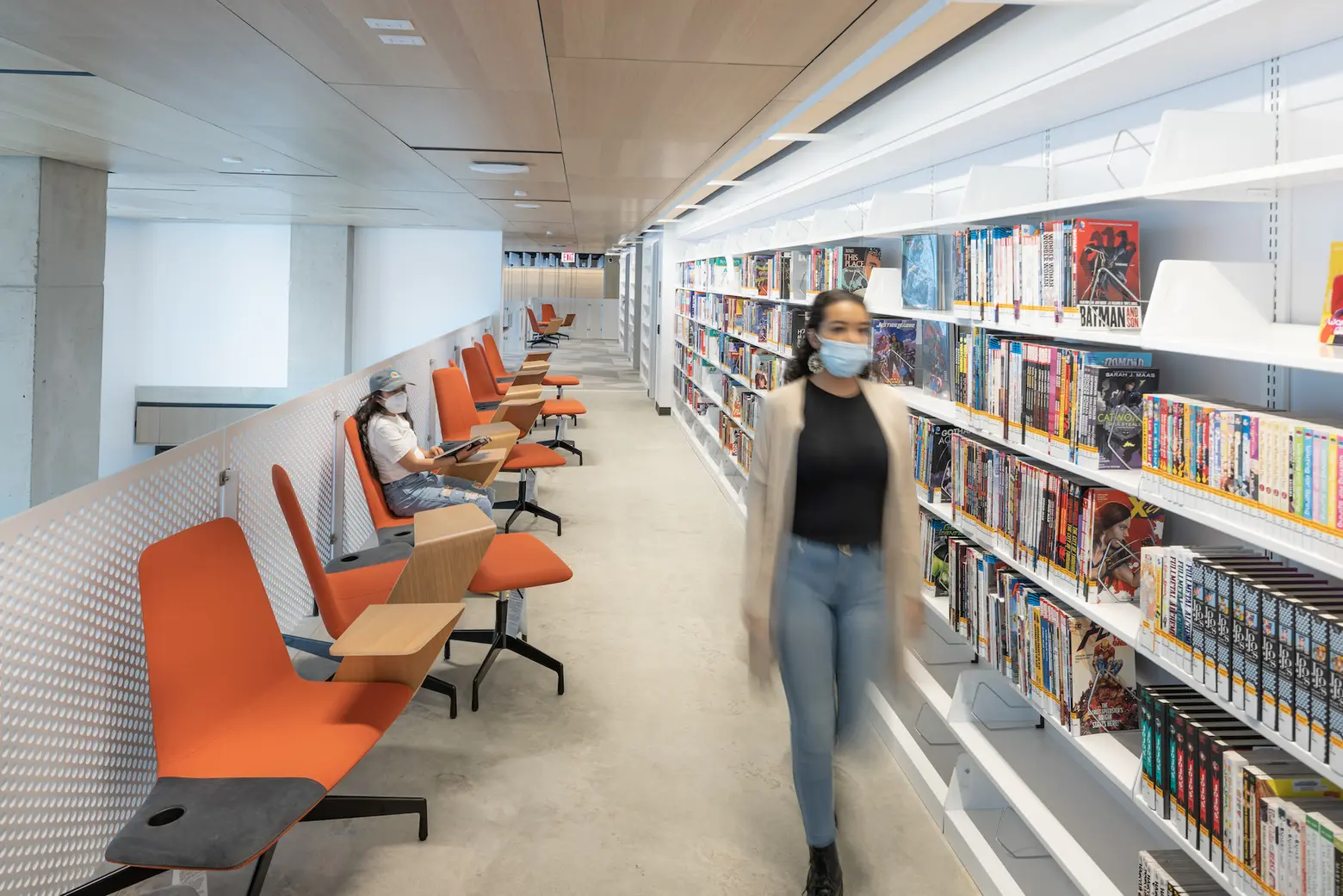 The new Brooklyn Heights Library is within the base of One Clinton, a 38-story, 134-unit condo tower developed by The Hudson Companies and designed by Marvel. The library is a part of a redevelopment project involving BPL in collaboration with the city's Economic Development Corporation which borrowed funds from a land sale to obtain $52 million, which has been directed toward major repairs and improvements at library branches throughout the system and the new library's interiors.
The development also included 114 affordable housing units within Brooklyn's Community District 2 at 909 Atlantic Avenue and 1043 Fulton Street.
Image credit: Gregg Richards courtesy of BPL
RELATED: