Sales launch at Brooklyn Heights library-replacing condo tower, from $1.1M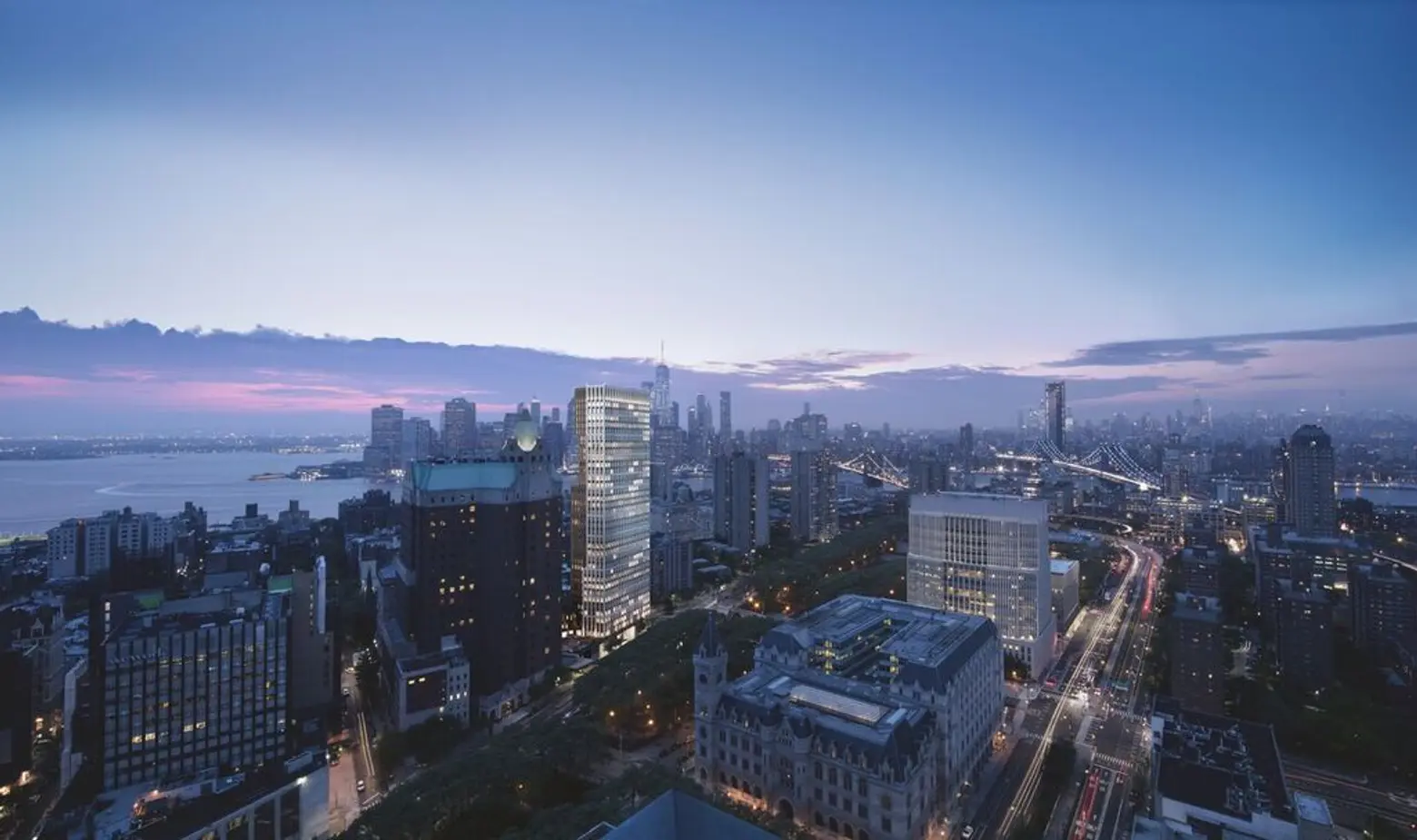 Renderings via Noe and Associates/ The Boundary
Nearly four years after the Brooklyn Public Library announced the sale of its Brooklyn Heights branch, sales have started at the 38-story condo building that replaced it. The Hudson Companies, the developer who bought the site in 2015 for $52 million, launched on Tuesday sales for 133 one- to five-bedroom residences at One Clinton, ranging in price from $1.088 million to roughly $5.26 million for a four bedroom. Five-bedroom and penthouse pricing will be released in the coming months.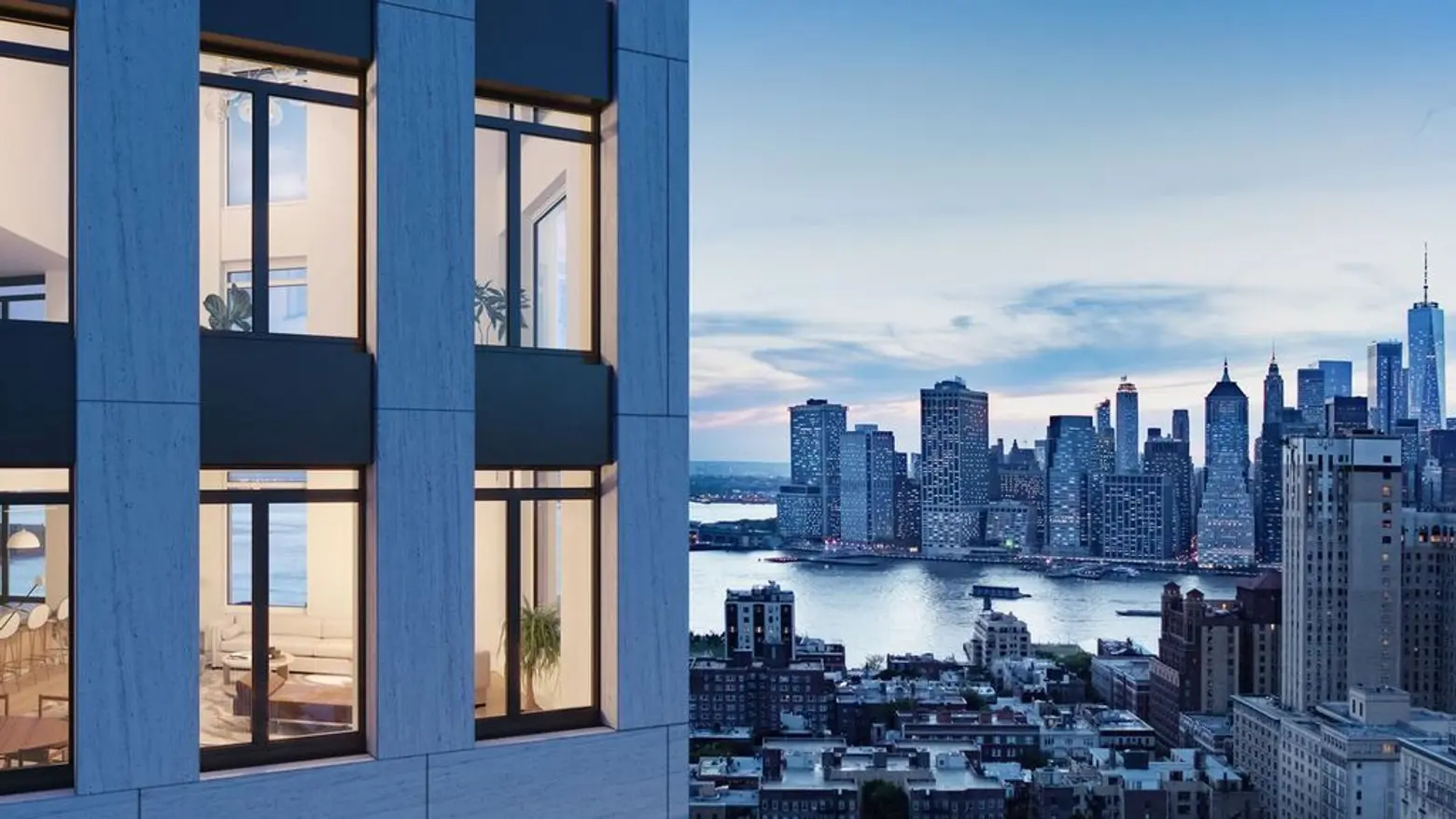 One Clinton, which has entrances at 280 Cadman Plaza West and 1 Clinton Street, was designed by Marvel Architects, who gave the 409-foot-tall tower a Flatiron building-inspired shape.
"While the building is quickly being nicknamed the new Flatiron, we are most proud of the connection and energy it will bring to the neighborhood," Jonathan Marvel, the founding principal of Marvel Architects, said in a press release. "Brooklyn Heights is perhaps the most extraordinary neighborhood to raise a family in, and it's where I was lucky enough to raise mine."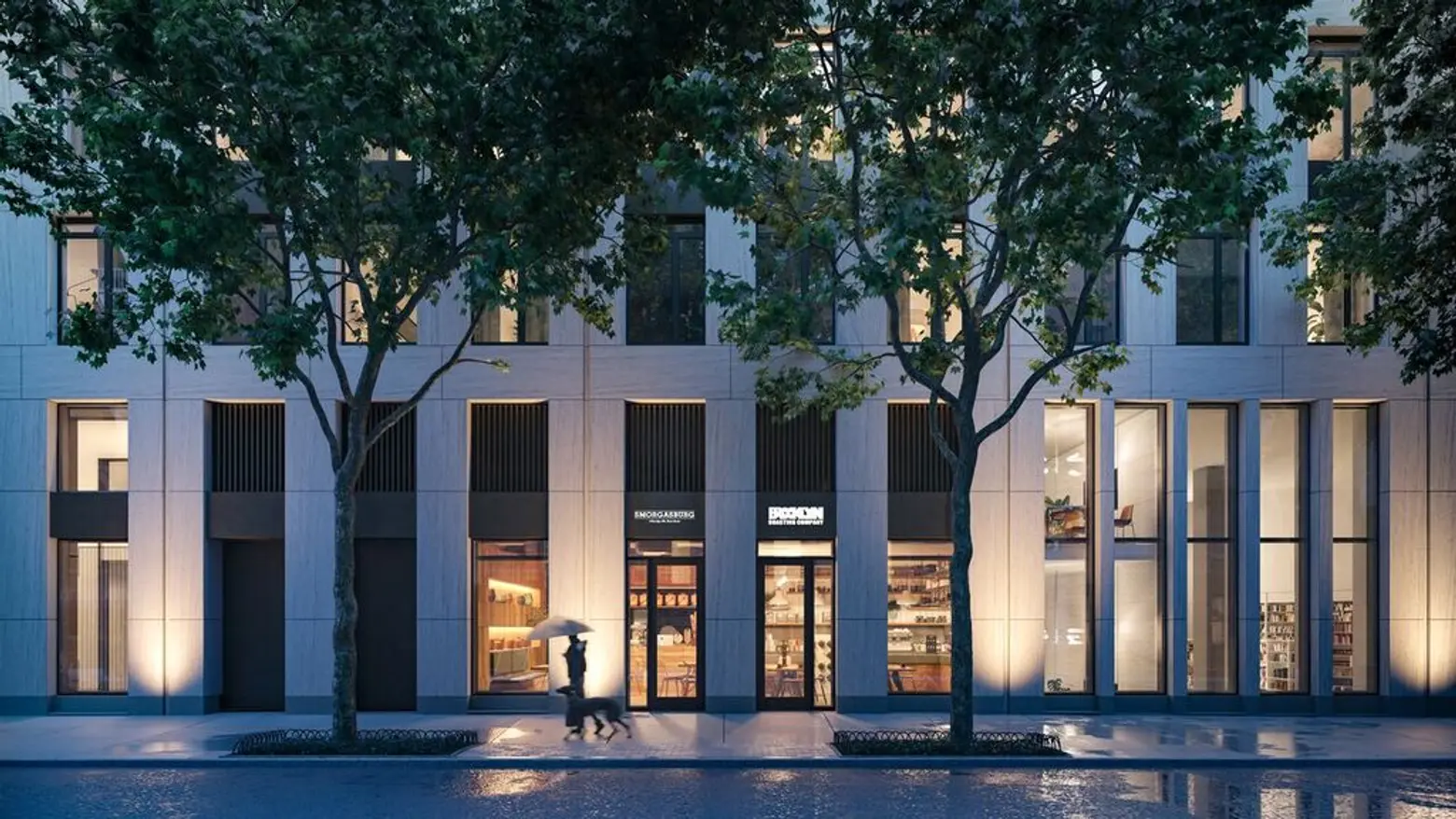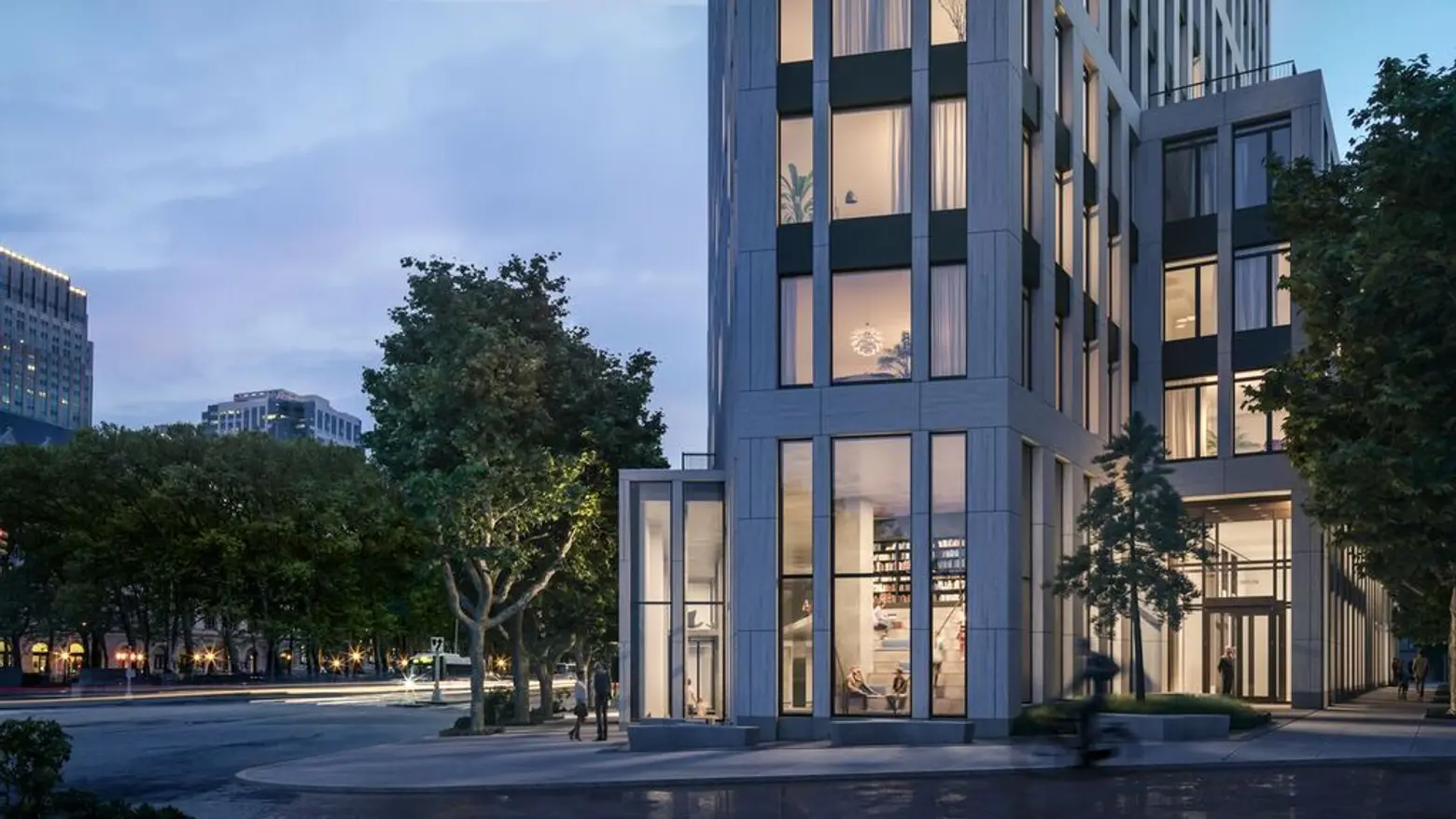 The project faced criticism from advocates during the community review process when it was revealed the developer would raze the 1960s library to make way for luxury condos.
But One Clinton will include a new Brooklyn Public Library branch, albeit smaller than the original, at the base of the building. The new library, expected to open in 2020, measures over 26,600 square feet and spreads across three floors, with space for an auditorium and event space.
On the Clinton Street side of the building, the Brooklyn Roasting Company and a cafe with different vendors curated by Smorgaburg will anchor the base.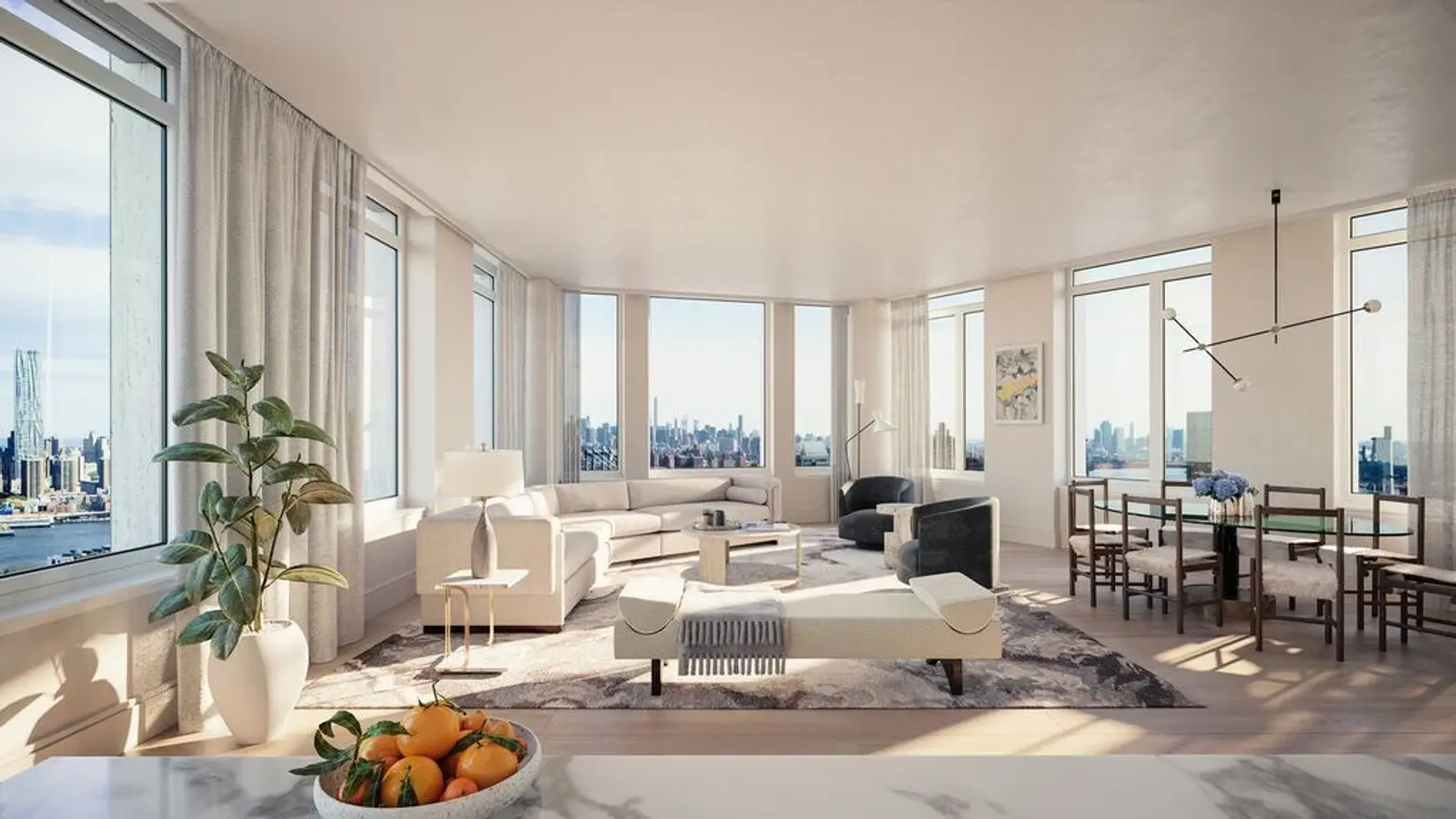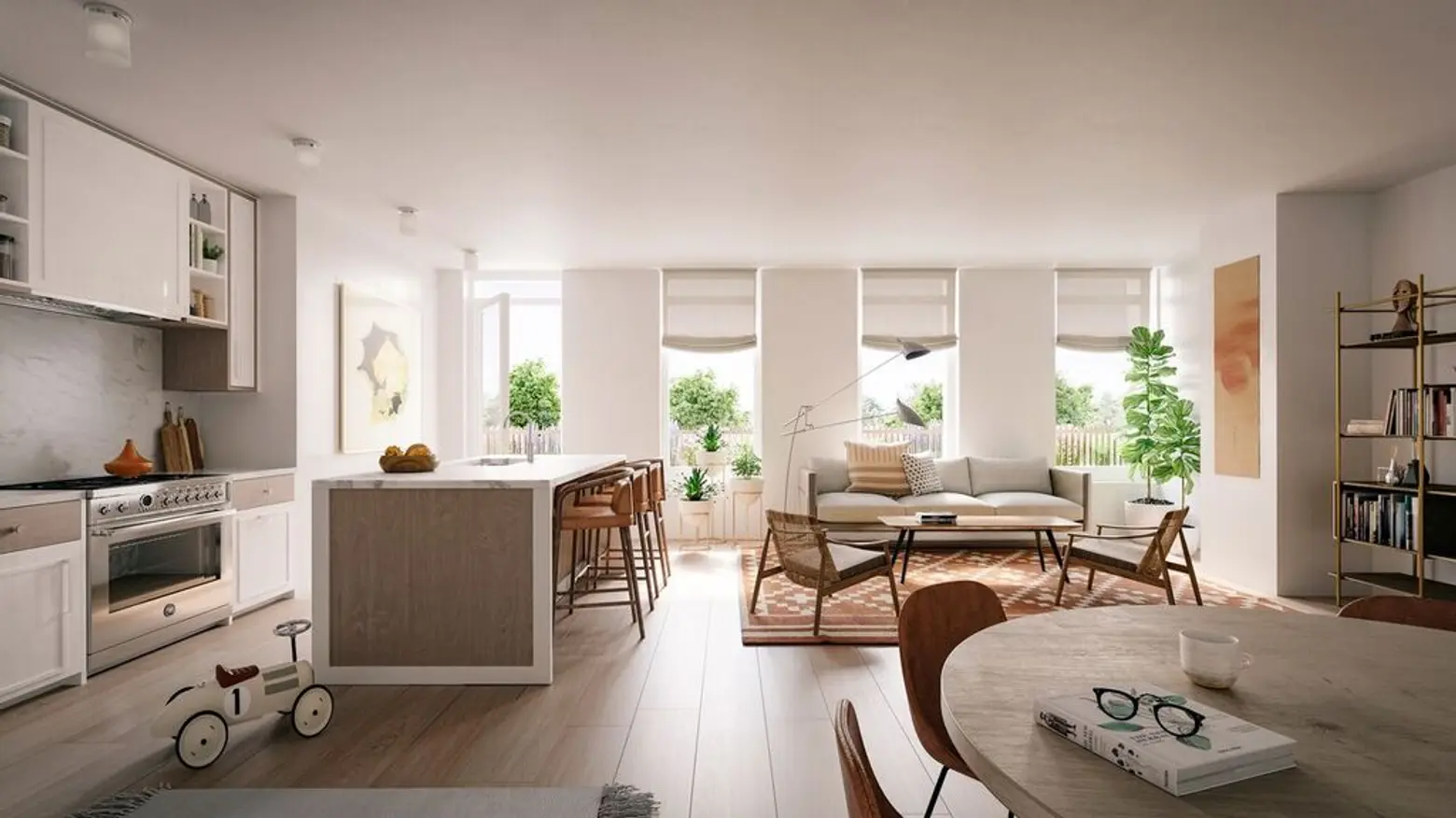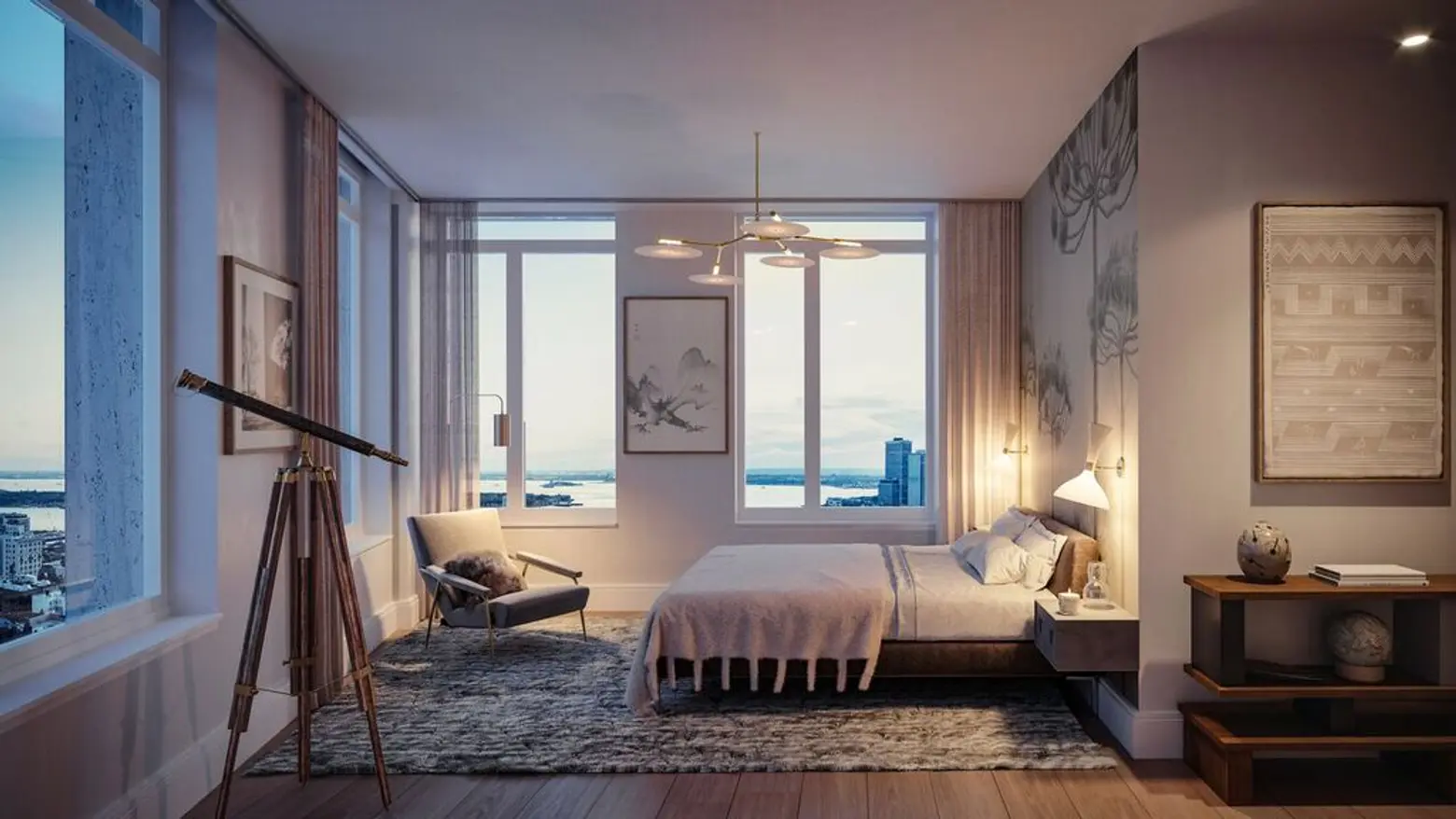 Studio DB handled the chic interiors of the residences, which all have oversized windows and ceiling heights between 9-and 10-feet high. Through a foyer, residents enter the sun-drenched living and dining areas, which offer panoramic views of the Manhattan skyline.
Kitchens come equipped with Bertazzoni, Miele, and Bosch appliances, as well as sleek white oak cabinets with matte lacquer finishes.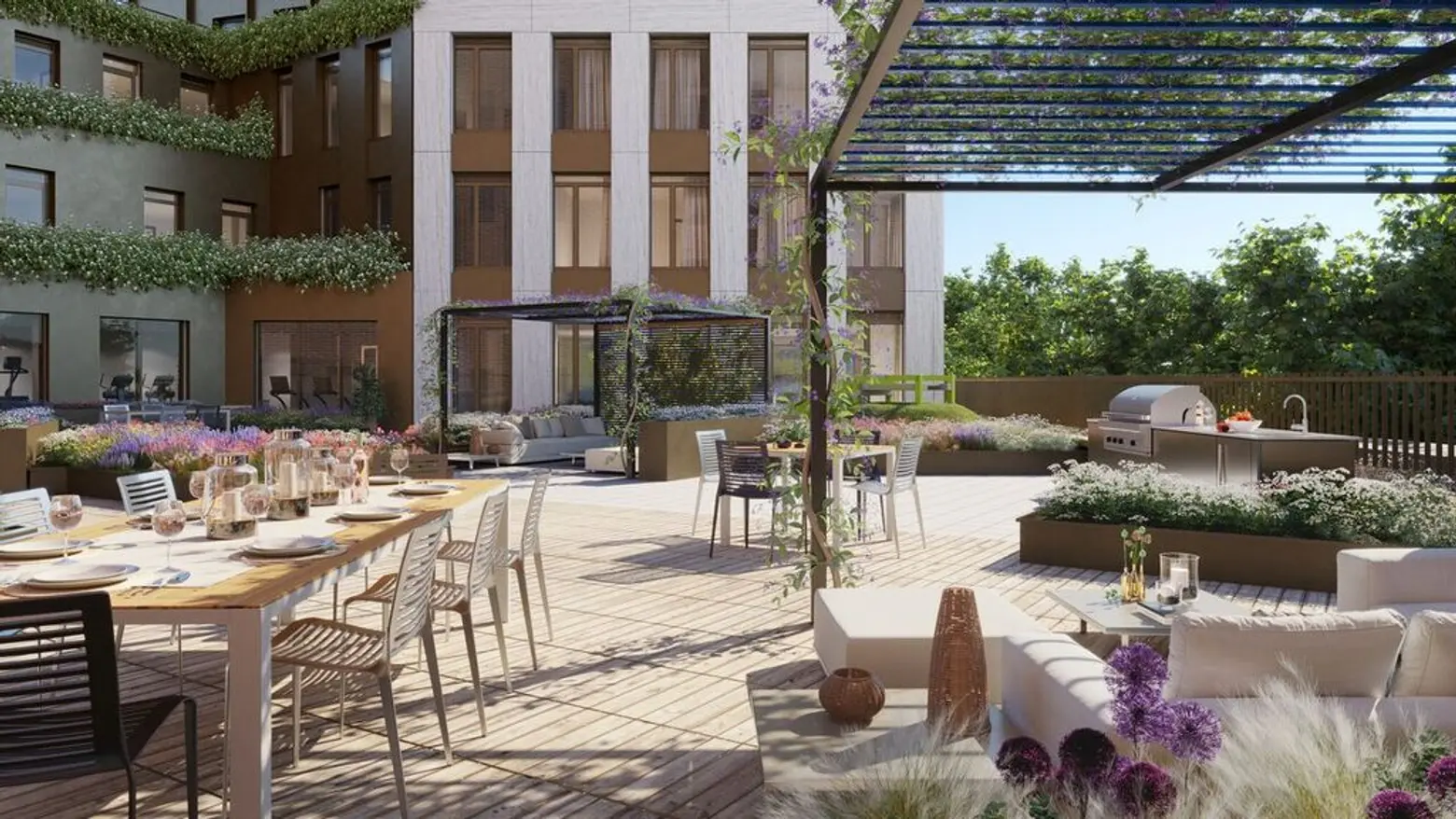 Residents will enjoy a long list of amenities, including a full-service, 24-hour attended lobby, a double-height sky lounge on floor 26, a fitness center with yoga studio and spa services, and a children's center.
The fitness center opens onto the landscaped terrace; overall the building's third floor features 3,500 square feet of terrace with space for grilling.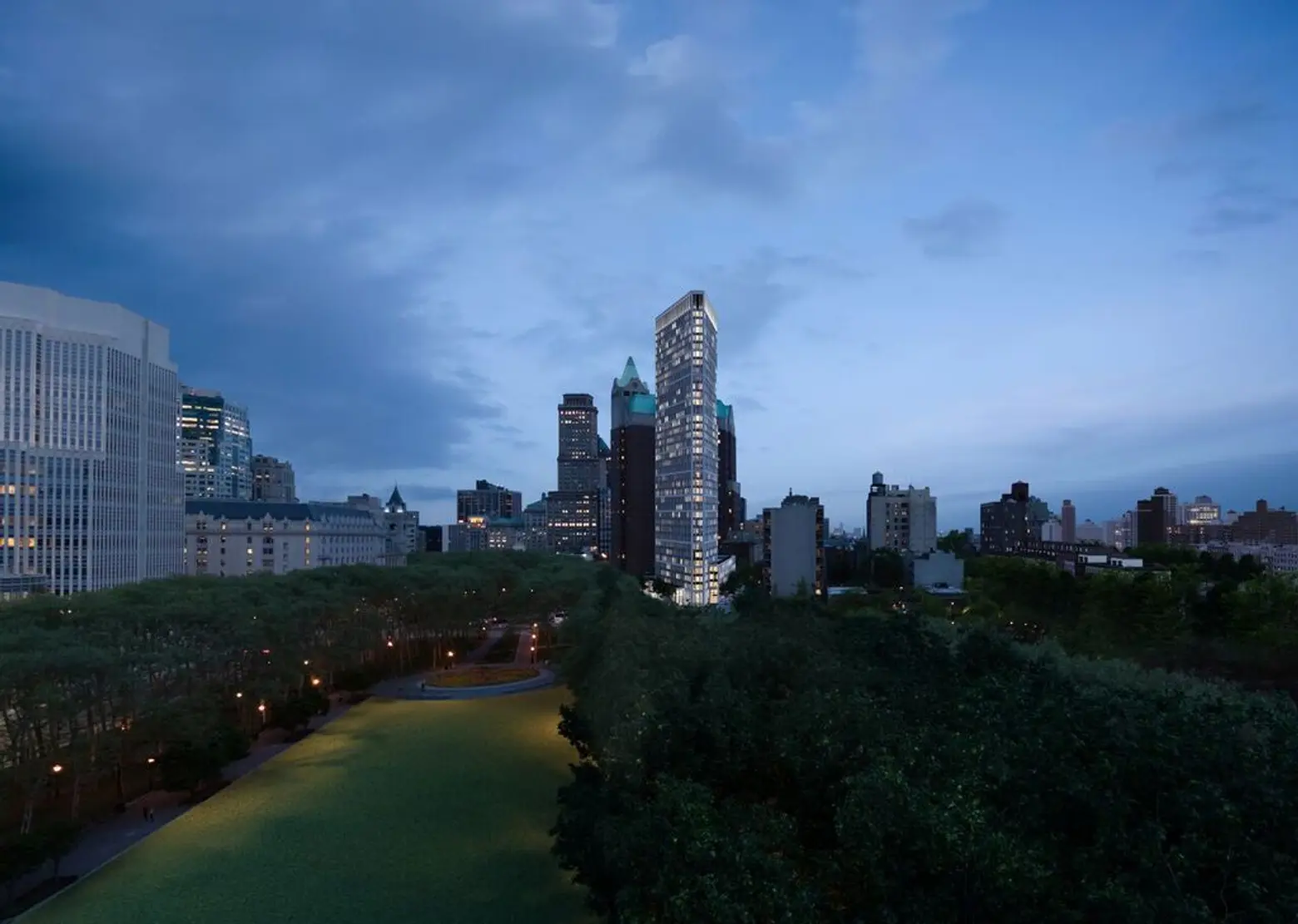 As CityRealty reported last month, construction of One Clinton is moving along steadily, with 25 floors out of 36 completed as of early December. The total building sellout is projected to be $477 million, one of the largest sellouts in Brooklyn ever.
RELATED:
All renderings courtesy of Noe and Associates/ The Boundary