Brooklyn Heights townhouse sells for $25.5M, breaks borough record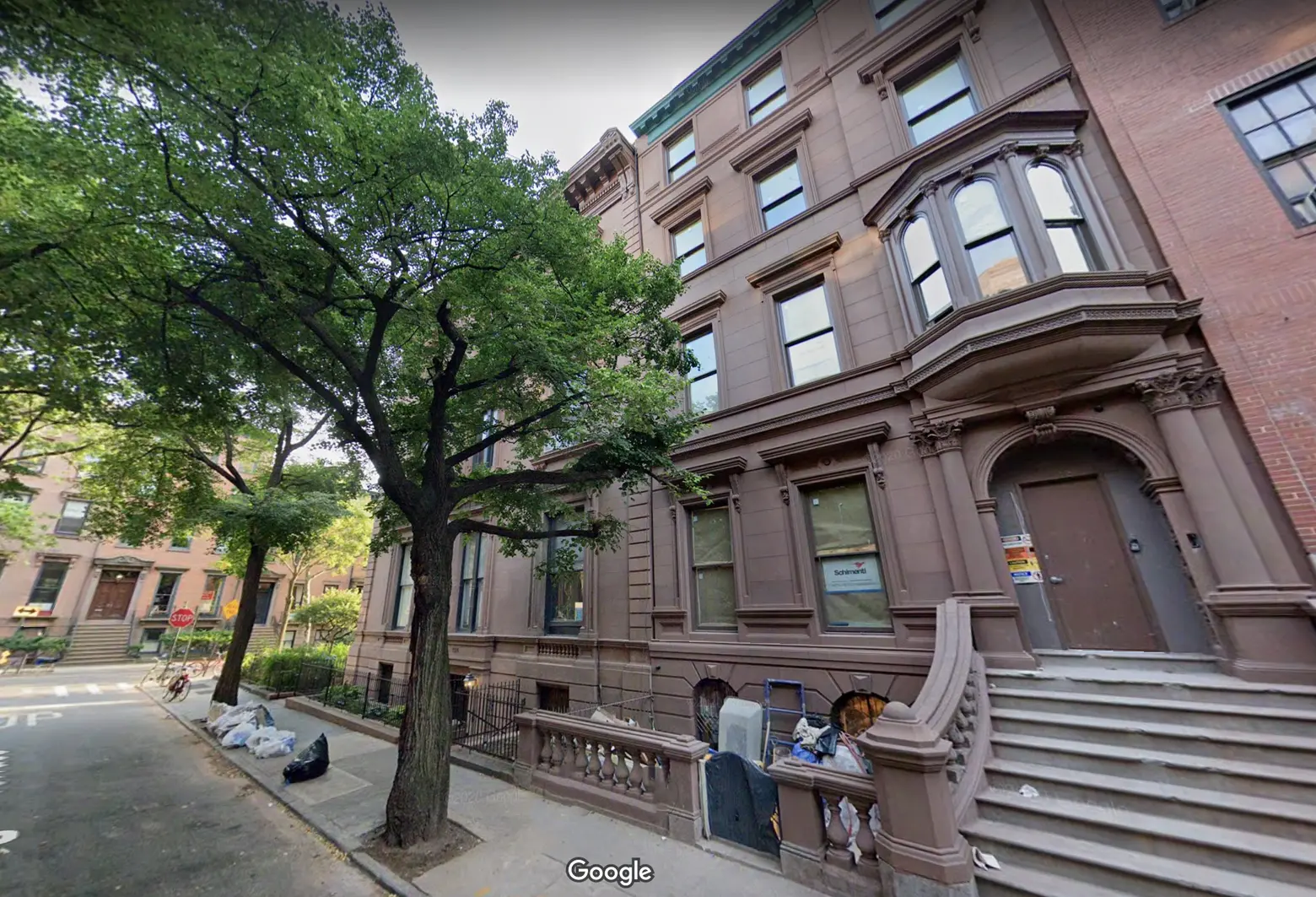 Google Street View of the home at 8 Montague Terrace in 2019. Map data © 2021 Google
As was first reported by The Real Deal, billionaire Vince Viola has sold his Brooklyn Heights mansion at 8 Montague terrace for a record-setting $25.5 million, according to city property records. The sale beats out the $20.3 million penthouse in Brooklyn Heights' Quay Tower, which sold virtually back in April. Viola, an Army veteran who founded Virtu Financial and owns the NHL Florida Panthers, bought the home with his wife Teresa in 2007 for $8 million. At the time it was a multi-family dwelling, but they converted it to a single-family home. The new buyer is not identified, and it appears to be an off-market deal.
Viola–who Forbes estimates has a net worth of $2.6 billion and was Trump's first nominee for Army Secretary before withdrawing consideration–is well accustomed to the high-end real estate market. Last year, he bought two condos at the new Auberge Beach Residences & Spa Fort Lauderdale for $10 million. In 2018, he paid $108 million for the entire Chase Tower office building in downtown Phoenix; it's Arizona's tallest building.
Here in NYC, where Virtu is headquartered, Viola bought the Jehovah's Witnesses' dormitory building at 124 Columbia Heights for $105 million in 2016. He plans to turn it into a condo building with an indoor pool. He currently owns a palatial Upper East Side mansion at 12 East 69th Street that's complete with a movie theatre, saltwater pool, double-height library, and a roof terrace overlooking Central Park. He first listed this property in 2013 for a whopping $114 million. It's gotten several price chops since, most recently in January of last year to $79 million (it's still listed at this price).
The four-story home he just sold at 8 Montague Terrace measures 11,600-square-feet and has a roof deck. As The Real Deal notes, this means the sale works out to about $2,202 per square foot. According to SERHANT's 2020 fourth-quarter Brooklyn Market Report, the average price-per-square-foot across the borough was $816, up 5.3 percent from last year. When it comes to new developments specifically, the average price-per-square-foot was $1,276, up 19 percent.
Prior to the Quay Tower sale, the Brooklyn record-holder was actor Matt Damon. In 2018, he dropped $16.7 million on a penthouse at the condo conversion The Standish. Interestingly, this, too, was in Brooklyn Heights.
[Via The Real Deal]
RELATED: