Brooklyn Public Library reveals Central Library redesign by Toshiko Mori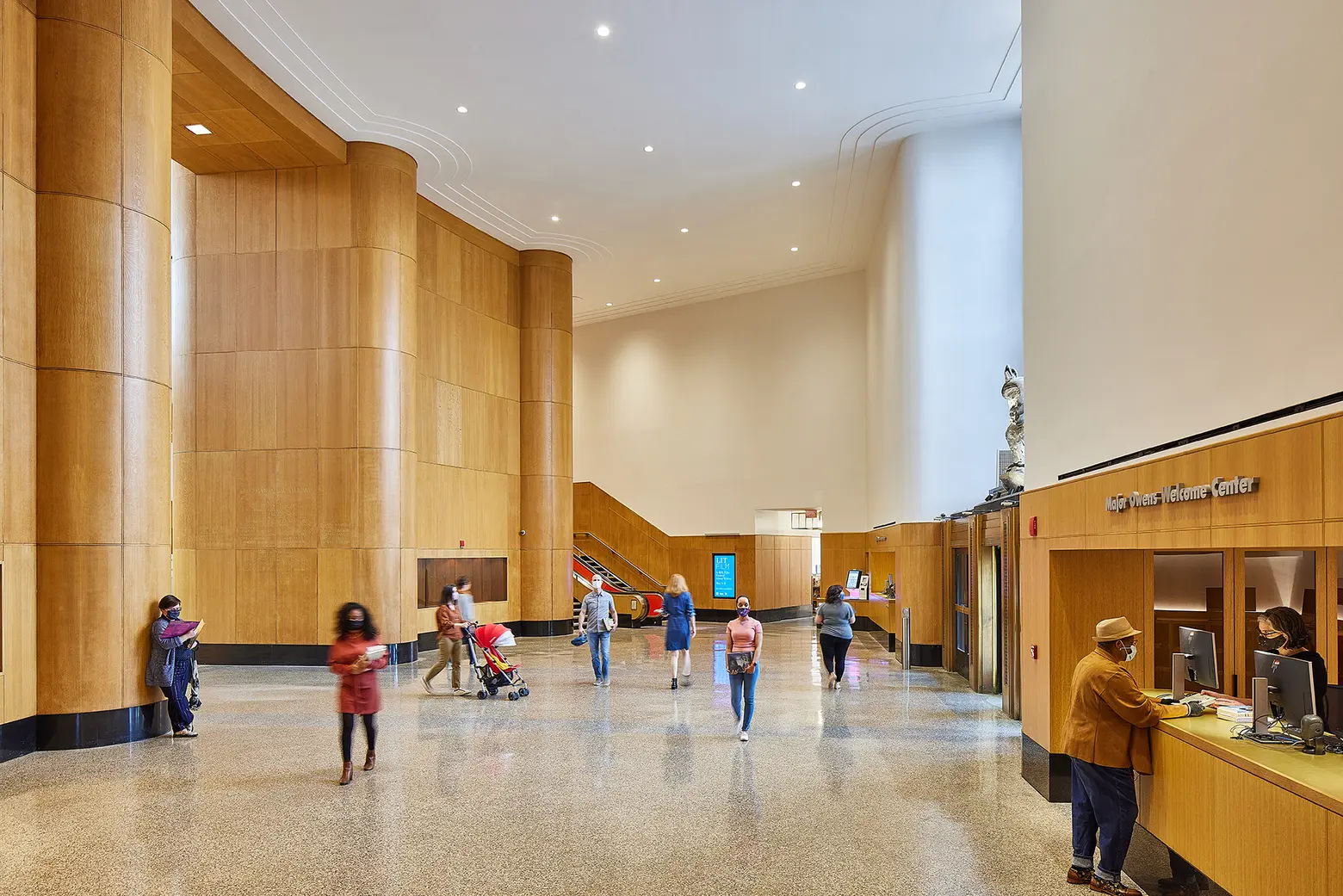 All photos by Gregg Richards
This week, the Brooklyn Public Library revealed the first phase of a major remodel of its Central Library on Grand Army Plaza. Designed by renowned architect Toshiko Mori, the undertaking was the single largest renovation and restoration in the Central Library's 80-year history. The modern, light-filled rooms now provide more accessible space for the public, which includes civic commons for community engagement (providing city and passport services), a "new and noteworthy" book gallery, and an enlarged and modernized business and career center.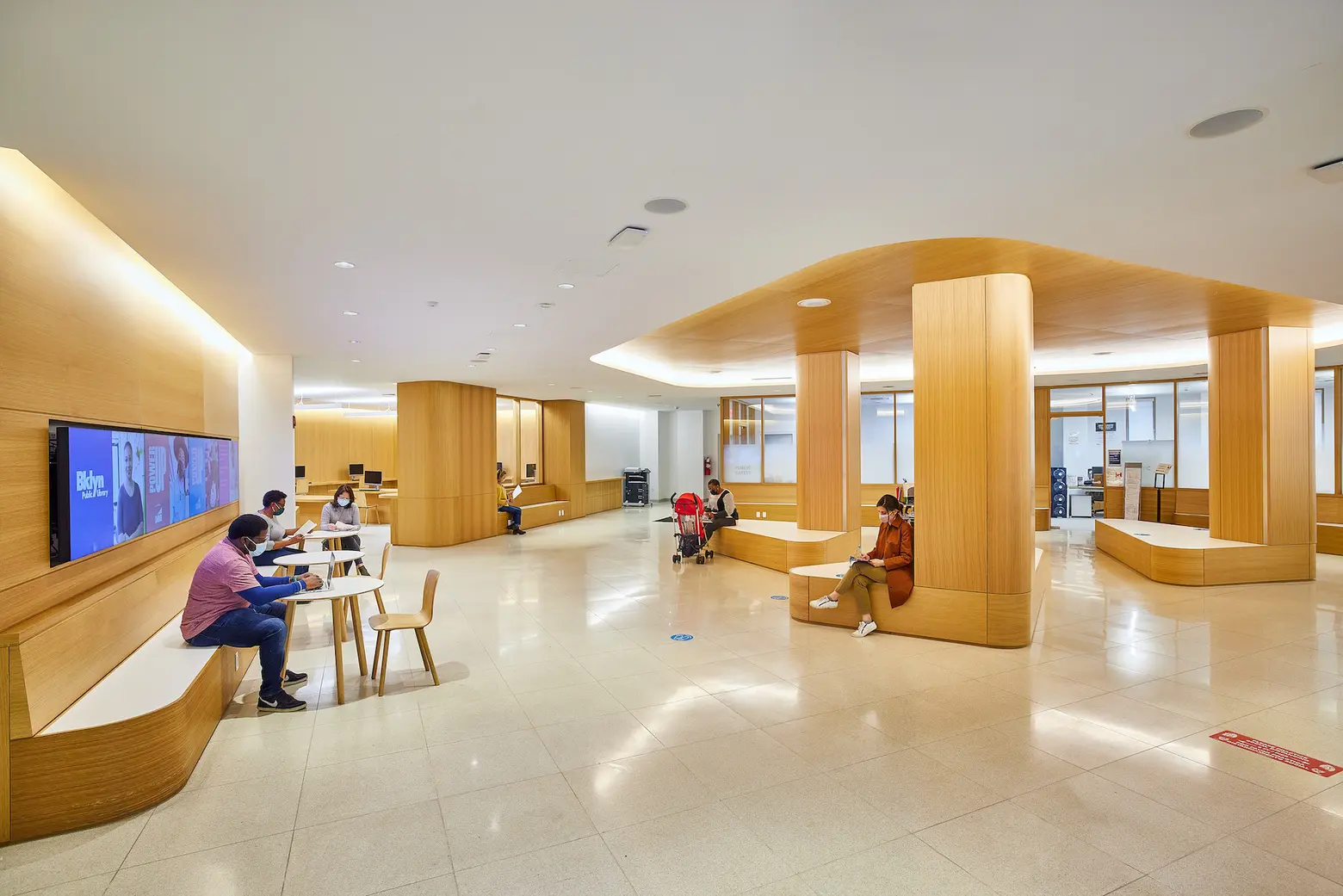 The Central Library is the Brooklyn Public Library's main branch. It opened in 1941, designed in the Art Deco style of architects Githens and Keally. After being closed to the public since last March, it will reopen on Monday, May 10, along with 13 other of BPL's 60 branches.
"In partnership with Gilbane, we were able to optimize the spatial potential of the Central Branch to engage and respond to the evolving needs of its community and to further its role as an essential civic and community asset that provides diverse amenities for the public. Its mission of providing knowledge for free to everyone is now enhanced by increased physical and visual access to its resources. Led by their own curiosity, the public can explore the library's vast collection and experience a sense of discovery and wonder," send Toshiko Mori.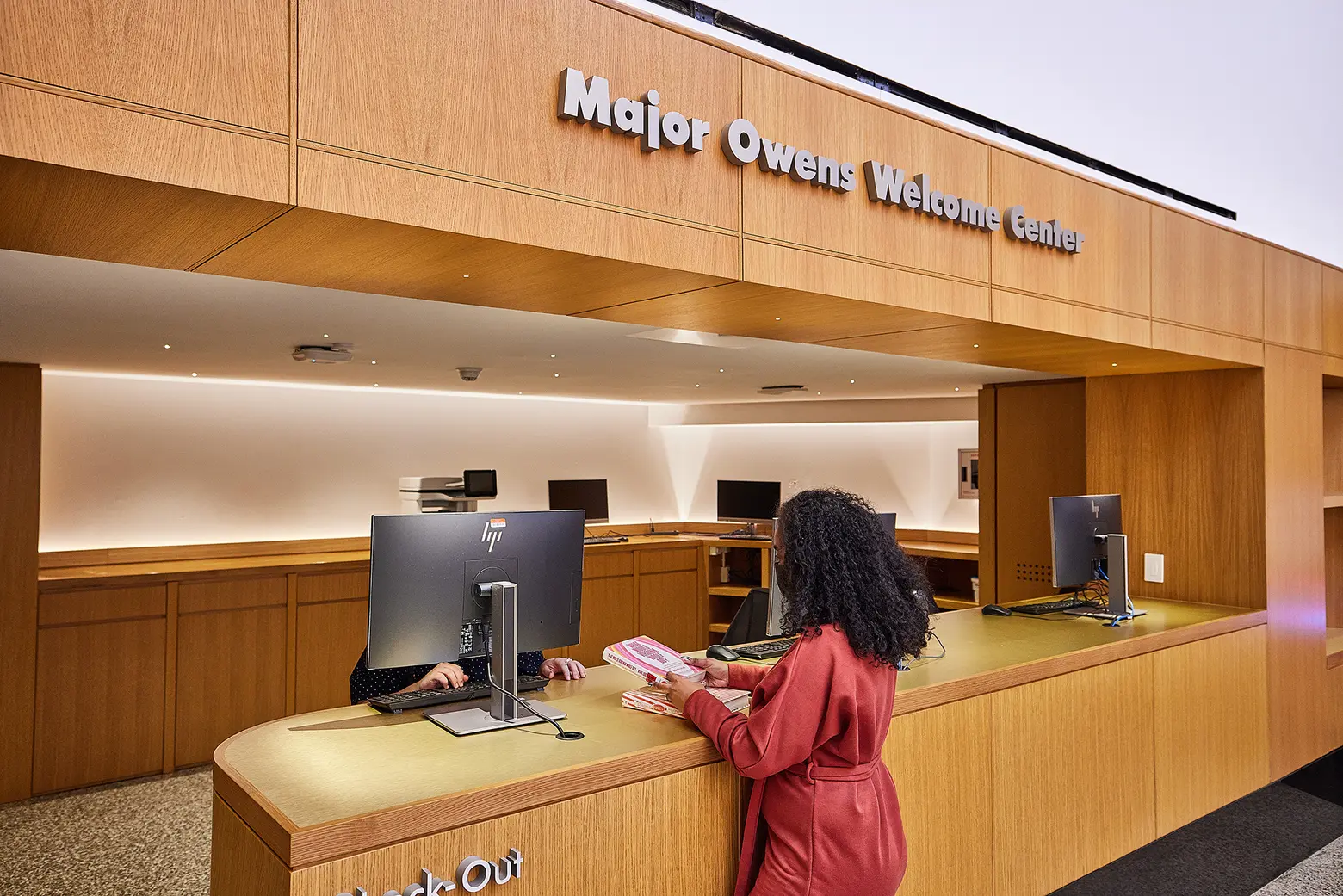 Guests will still enter through the main lobby, which has been restored to its original grandeur, with the refurbishment of its historic oak wood paneling, as well as new terrazzo flooring and lighting.
Upon entering, guests will now see the Major Owens Welcome Center, named for Brooklyn's "librarian in Congress." Major Owens represented New York's 11th and then 12th Congressional districts for 12 terms, all the while focusing on education access, and worked as Brooklyn Public Library librarian in the 1950's and 60's. There will be an exhibit on the Congressman's life across from the Welcome Center, which will process check-outs and returns and direct patrons to services.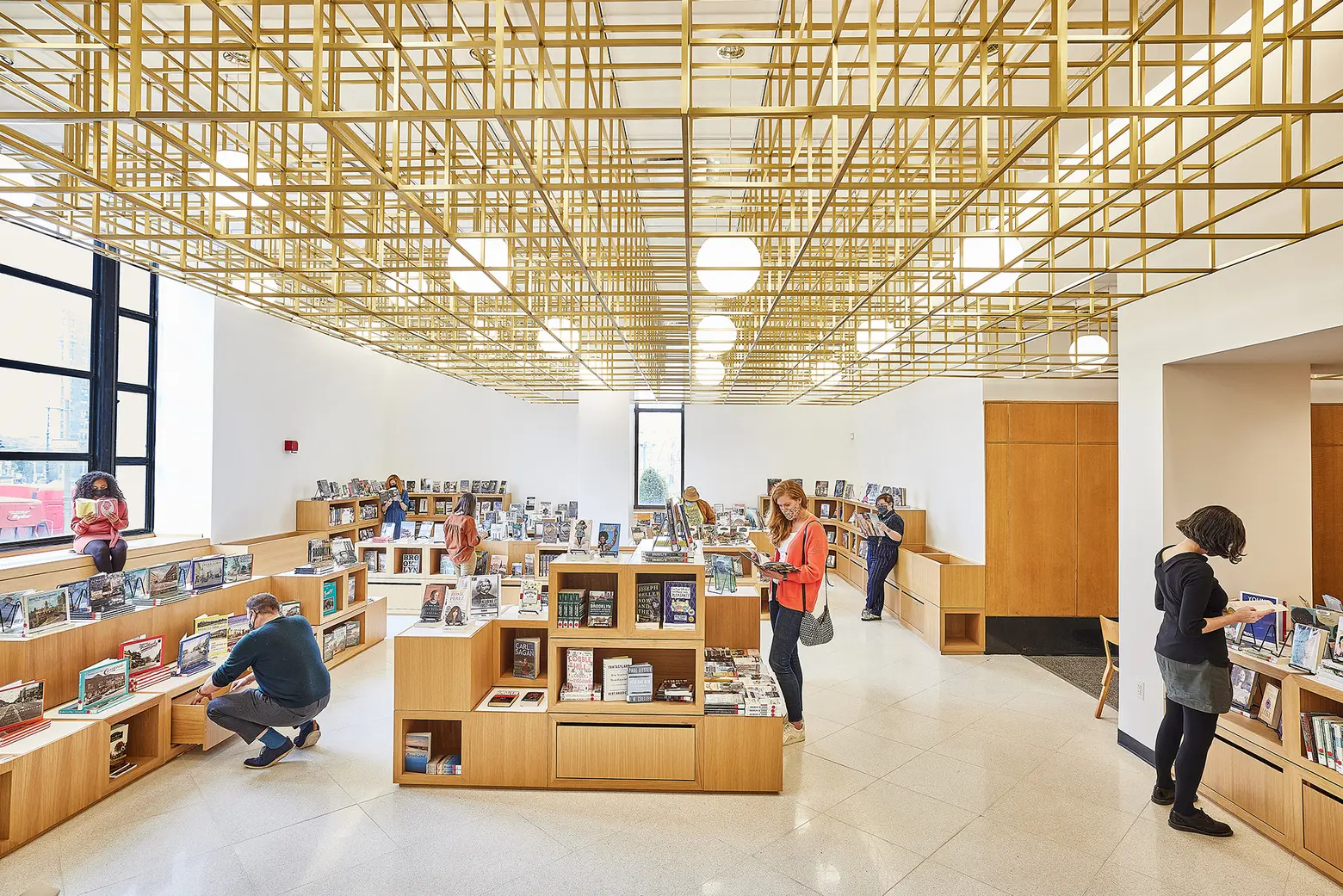 The New & Noteworthy gallery is located just off the grand lobby and includes 2,000 titles of all genres curated by librarians. There is a custom-designed metal ceiling sculpture and large windows overlooking Grand Army Plaza.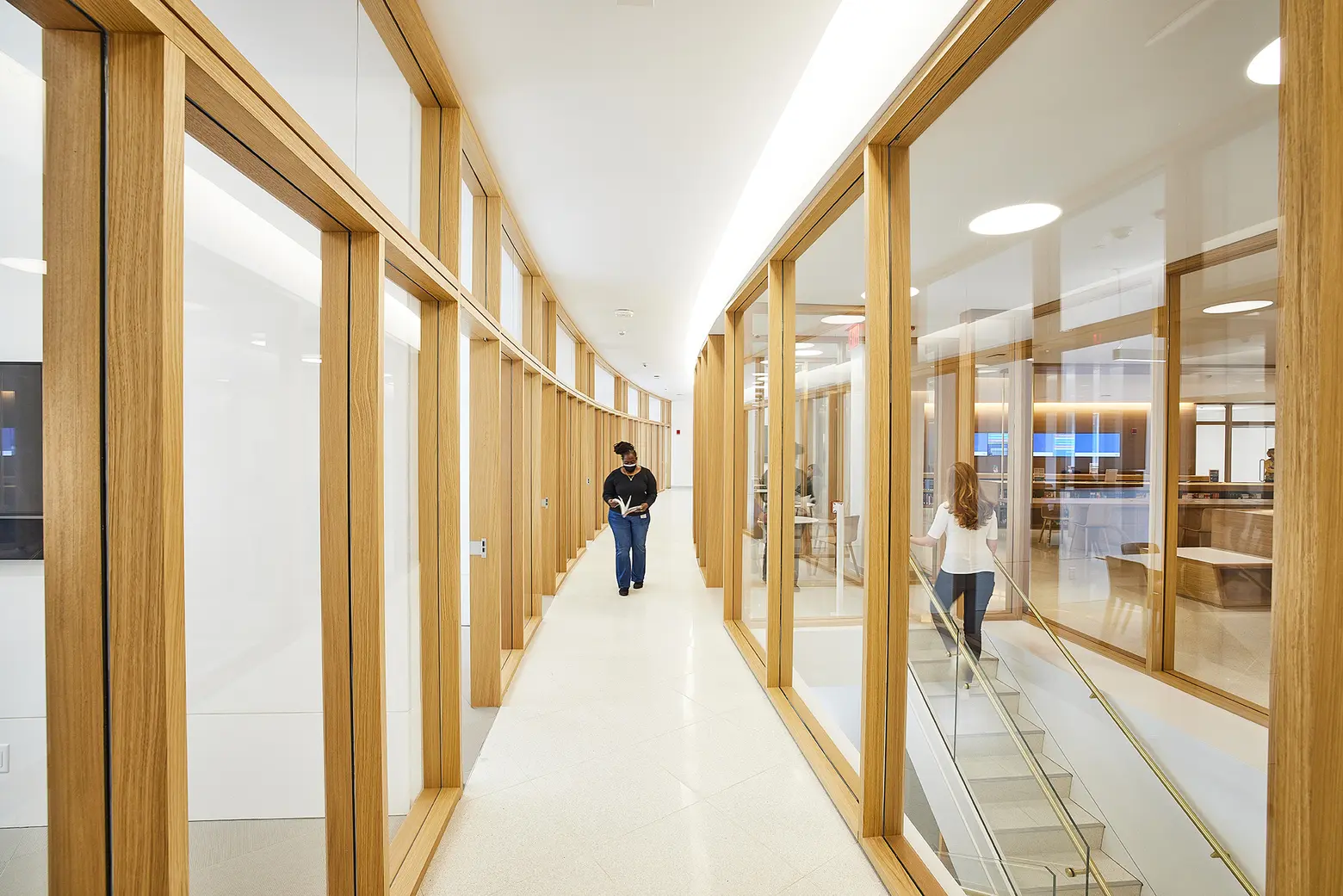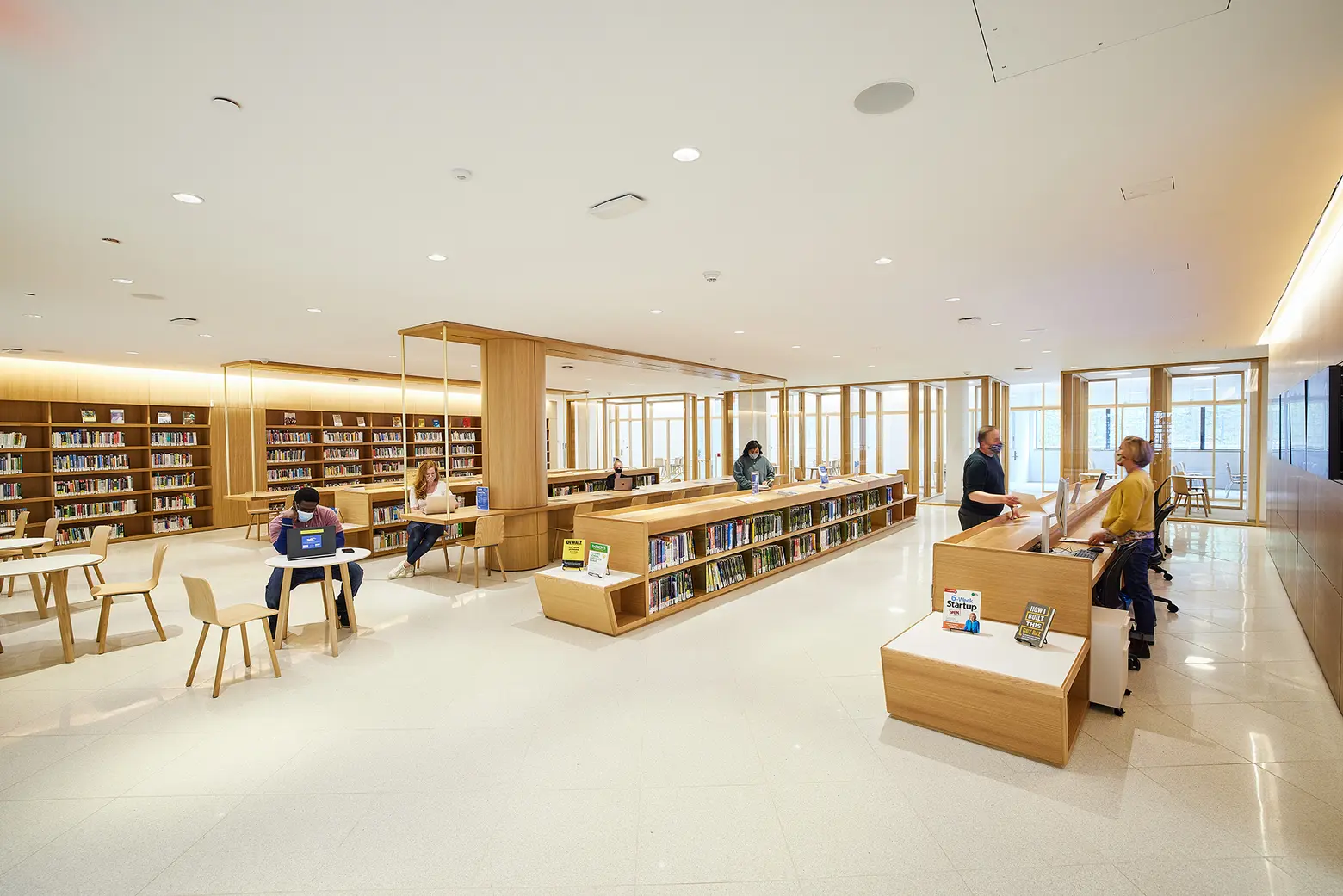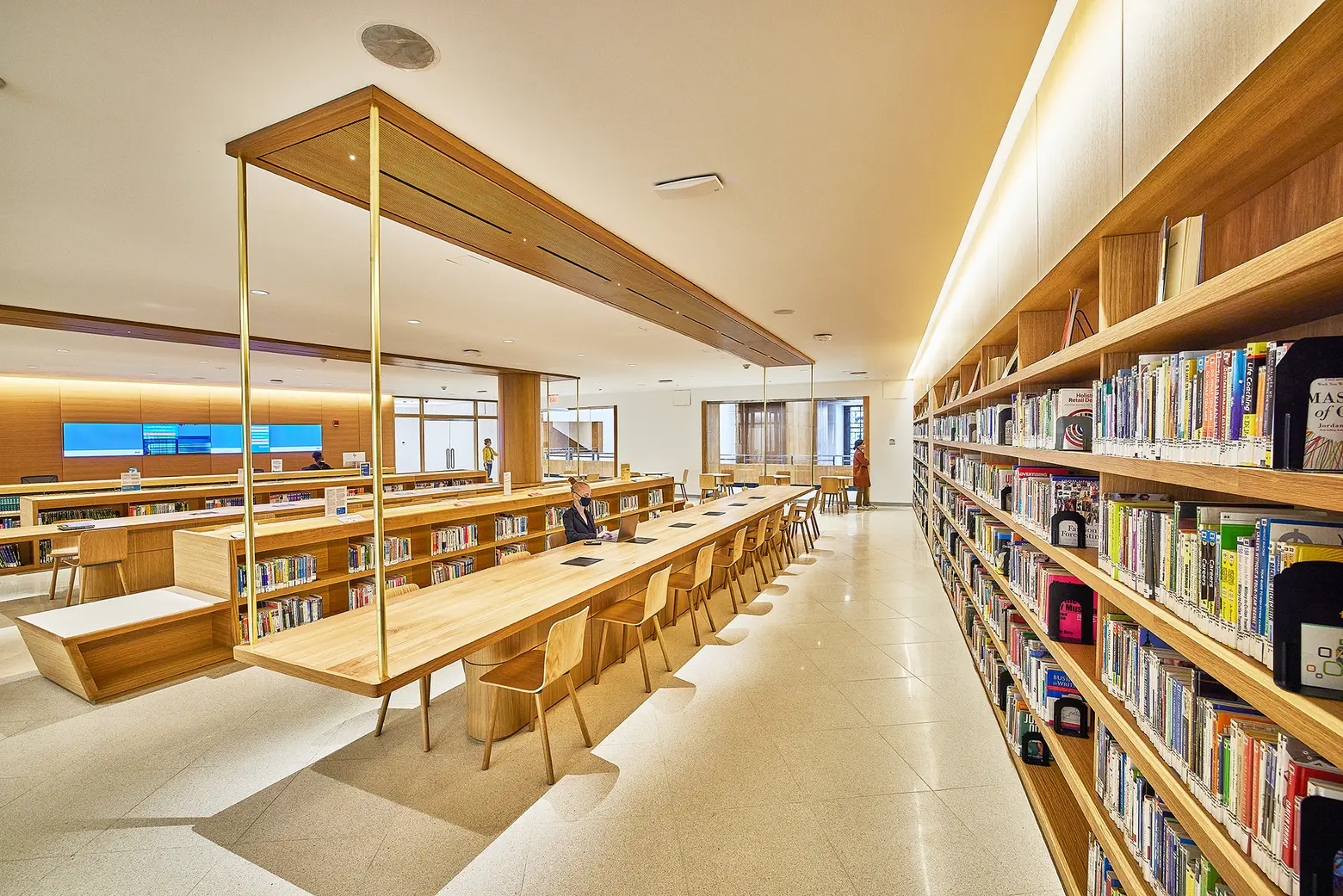 The Business and Career Center includes custom-designed wood counter seating, four private meeting rooms, seven conversation "nooks," a co-working area with laptops for loan, and two large seminar rooms. It provides an array of services and programs–such as resume writing and the navigation of government aid programs–for small businesses, entrepreneurs, and job seekers, all overseen by trained business librarians.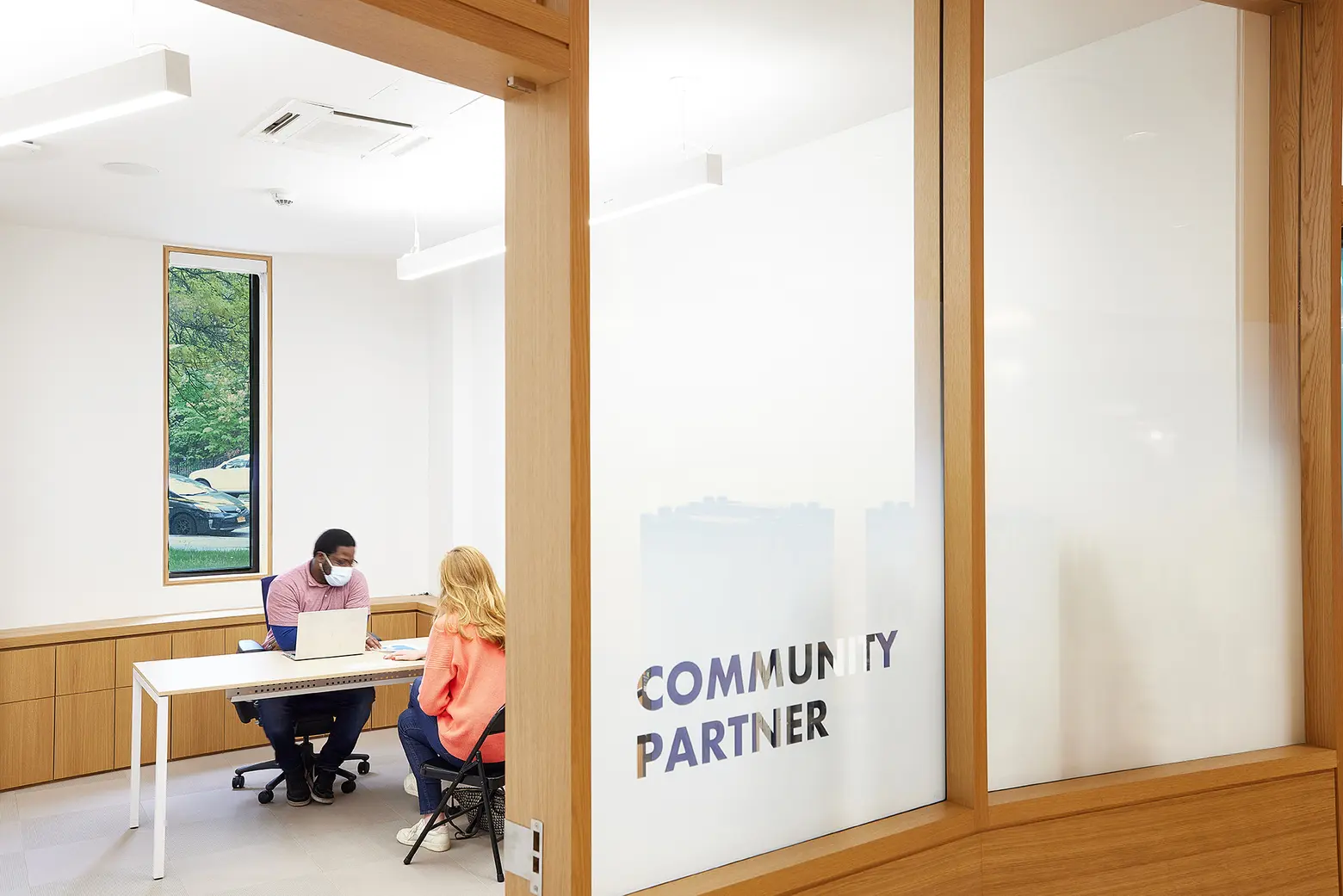 Finally, the new Civic Commons is a "dedicated hub for organizations and services that facilitate participation in public life." It's home to the Passport Services Center, an IDNYC office, a rotating community partner office, and a computer lab. In the future, the space will host civic events, and it even has its own dedicated entrance on Flatbush Avenue.
Construction began on this first phase in April 2018. It cost a total of $60 million and is part of a larger, five-year renovation. Work will begin on the next phase in 2022 and is expected to be completed by late 2023. It will include a new adult learning center, teen space, and refurbished collections.
All photos by Gregg Richards