East Flatbush's new library is light-filled and inviting
Images courtesy of the Brooklyn Public Library
A renovation of the East Flatbush Library has transformed it into a light-filled and modern space that will inspire visitors of all ages. After undergoing a complete renovation by architecture firm LevenBetts, the East Flatbush Library reopened to visitors this week. Located at 9612 Church Street, the revitalized library has achieved LEED silver status and features an innovative facade, windows, and skylights which fill the previously dimly-lit facility with abundant natural light.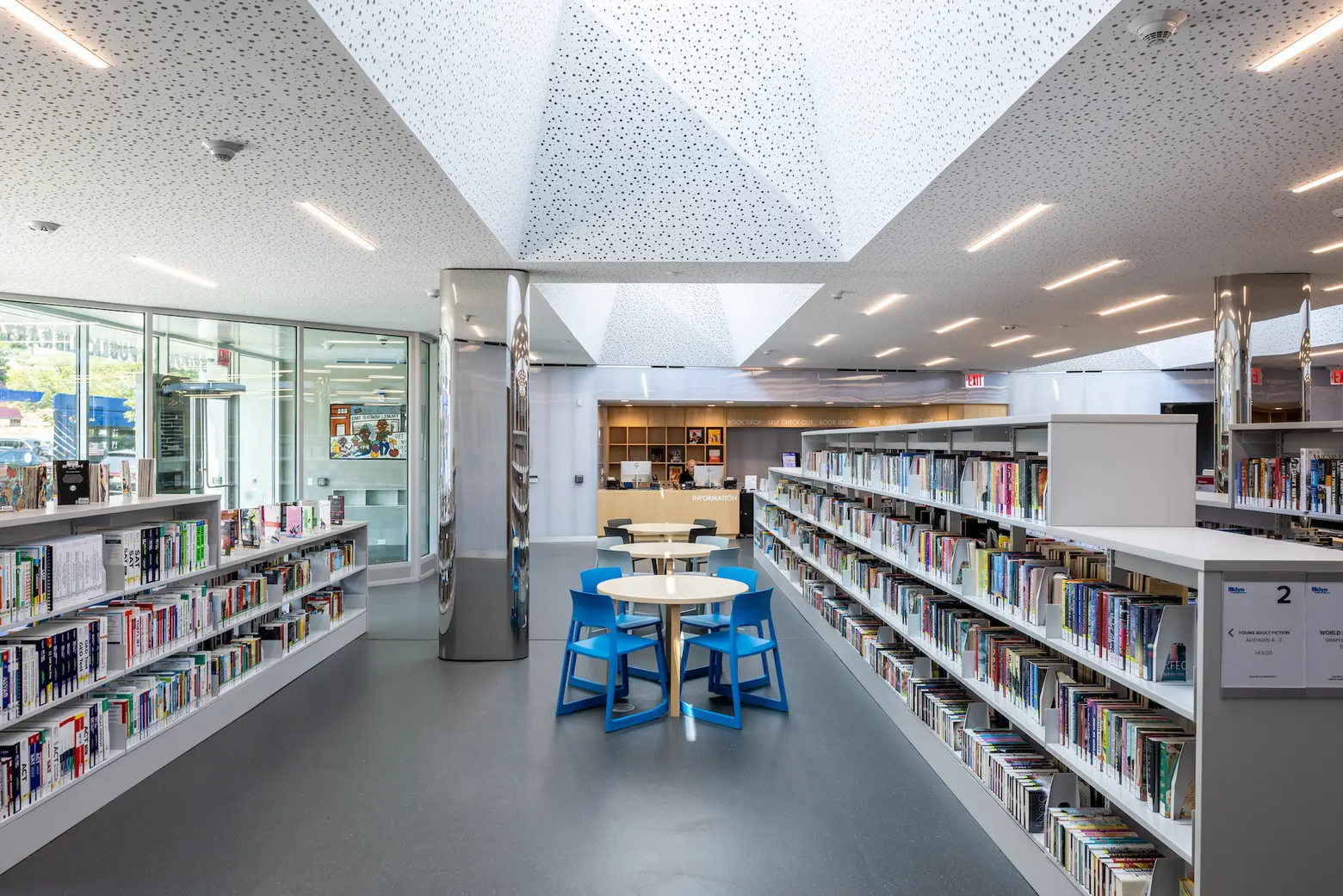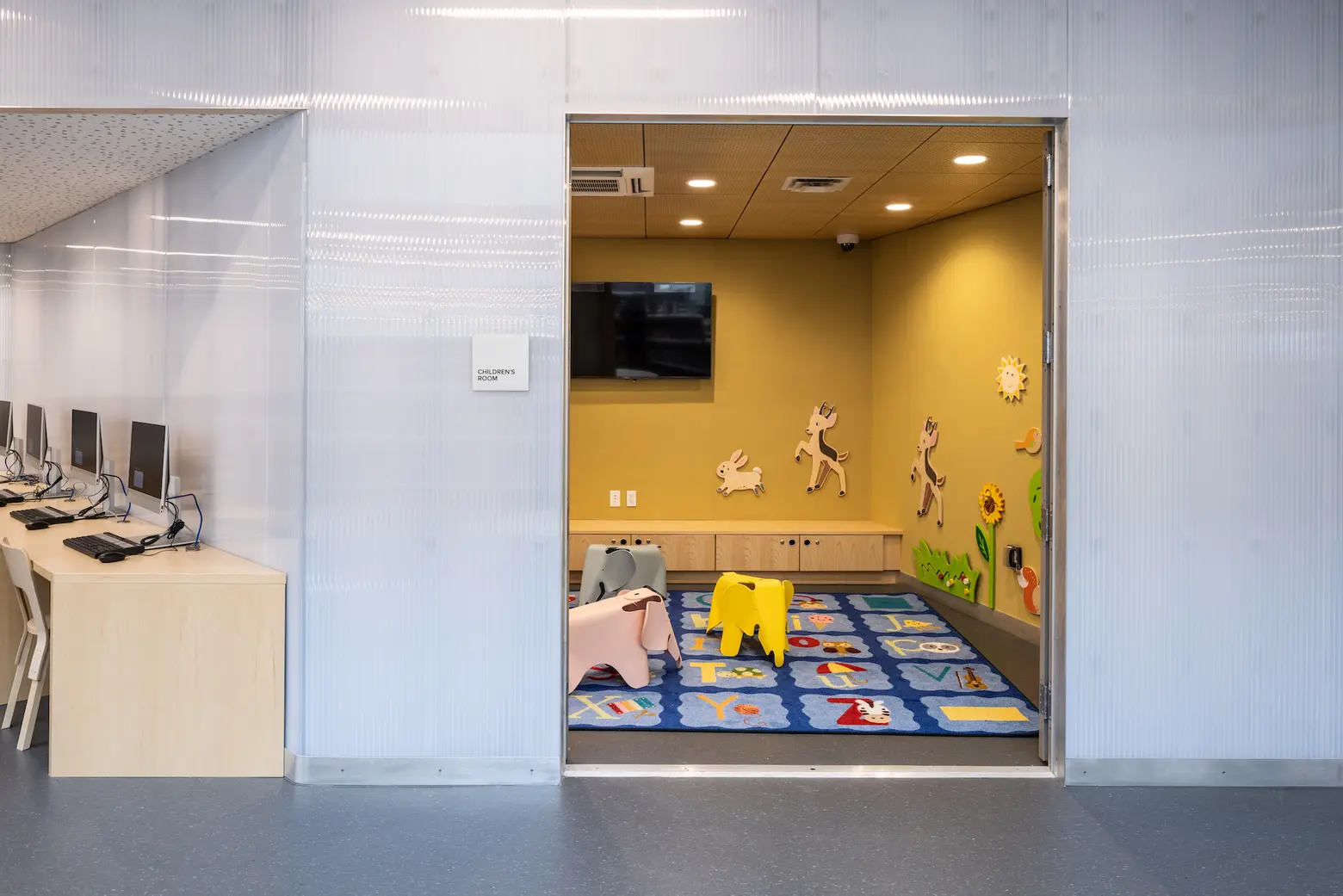 Serving New Yorkers since 1945, the East Flatbush branch now boasts a new bright and airy space that aims to inspire visitors and provide a comfortable spot for reading and learning. Library patrons will be able to take advantage of new features, like self-service kiosks, and a laptop loan program, and have more space in new multipurpose rooms and meeting rooms to study or read.
Due to the library moving most of its mechanical equipment to the roof and basement level, the new building's main floor is significantly larger and features dedicated sections for toddlers, teens, and adults. Children and young adults make up roughly 70 percent of the library's visitors, according to the Brooklyn Public Library.
"For over 125 years, public libraries have been among the most democratic spaces in the borough, welcoming the community through its doors often seven days a week," David Leven, principal at LevenBetts, said. "We are delighted to have the opportunity to modernize and uplift the East Flatbush Library transforming the building into a light-filled space to inspire the next generation."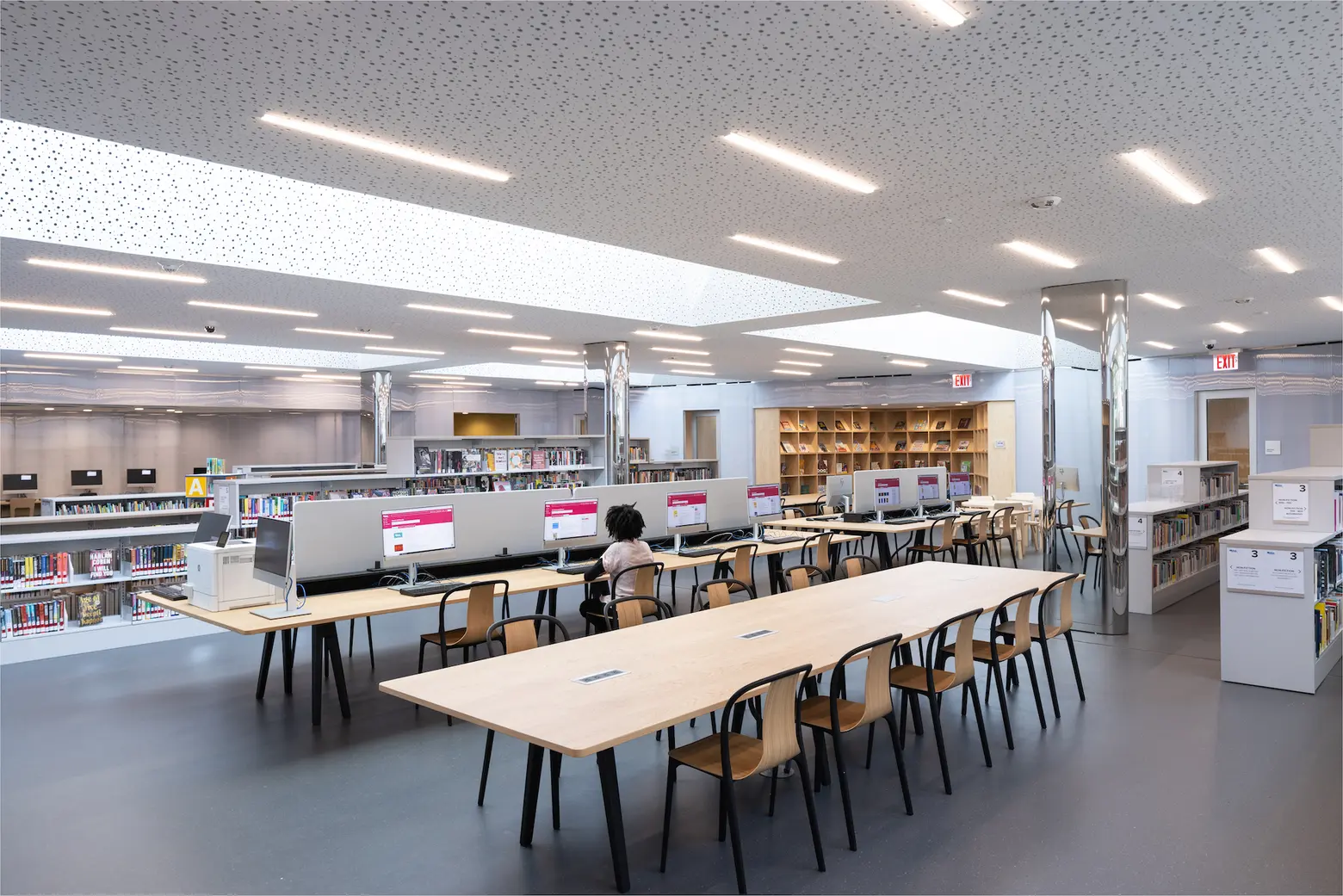 As part of the renovation, the building's roof was replaced, and a new building management system was installed to make sure that the library stays cool in the summer and warm in the winter.
"For over 70 years, BPL has had a library here on Church Avenue. Today, we are thrilled to welcome patrons to a modern light-filled space which is sure to serve as inspiration for our neighbors in East Flatbush and the entire borough for generations to come," Linda E. Johnson, president and CEO of BPL, said.
New York City provided $11.2 million in capital funding for the project, with $750,000 from former Council Member Inez Barron. A generous grant was provided by National Grid through their Project C initiative.
RELATED:
All photos courtesy of Gregg Richards