Inside the graffiti-covered 191st Street tunnel, NYC's deepest subway and only underground 'street'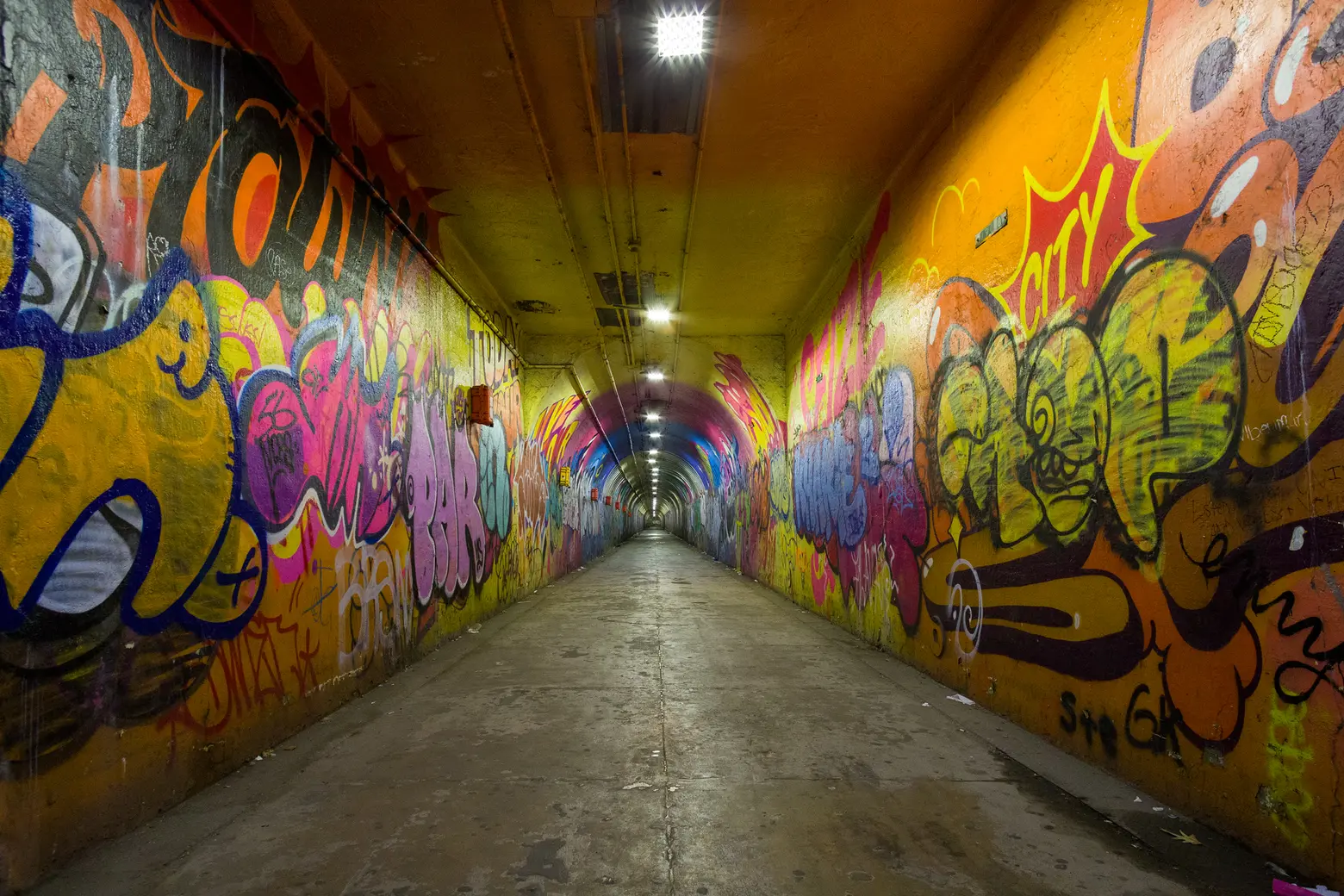 The deepest subway station in New York City lies 173 feet below ground (18 stories!) at the 191st Street stop of the 1 train. This stop is also known for the 1,000-foot-long tunnel that connects its station at St. Nicholas Avenue to an entrance on Broadway. Called "Tunnel Street," this is technically the only underground street in the city. For years, however, it was a dark and dingy passageway that troubled locals, so about six years ago, the city commissioned six artists to paint the tunnel with colorful murals. Ahead, photographers James and Karla Murray give us a video tour of the tunnel, along with the insanely deep subway station.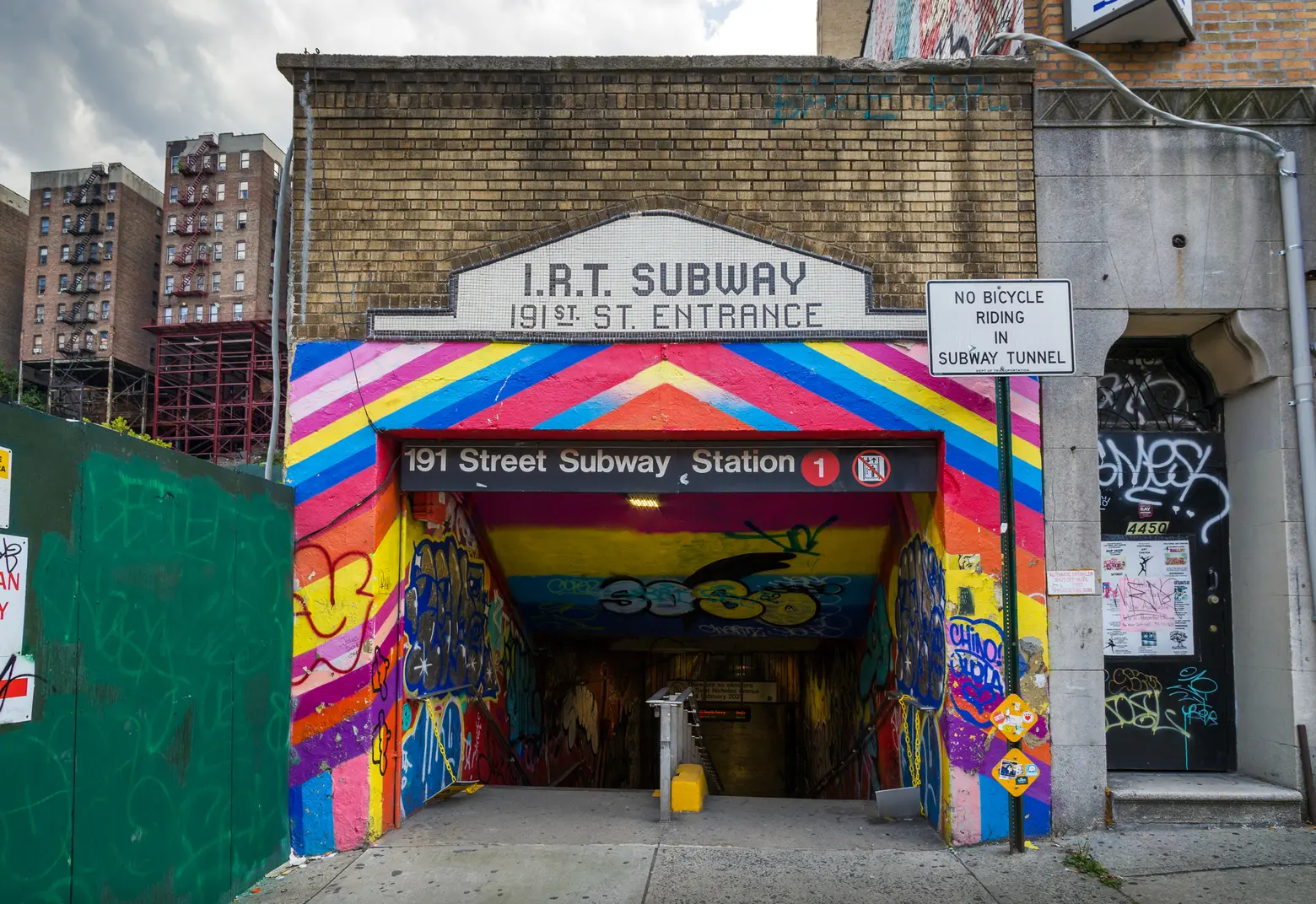 The Interborough Rapid Transit Company (IRT) subway line opened in 1904, running from City Hall to 145th Street and Broadway as the first underground subway in New York City. By 1907, it was extended to 225th Street. But because the area surrounding 191st Street was still not highly populated, its station did not open until 1911. Two years later, the tunnel was constructed to help riders better access the station and have an easier time reaching St. Nicholas Avenue, which is up a hill at one of the highest points in Manhattan. The tunnel is credited with spurring residential development in this part of Washington Heights.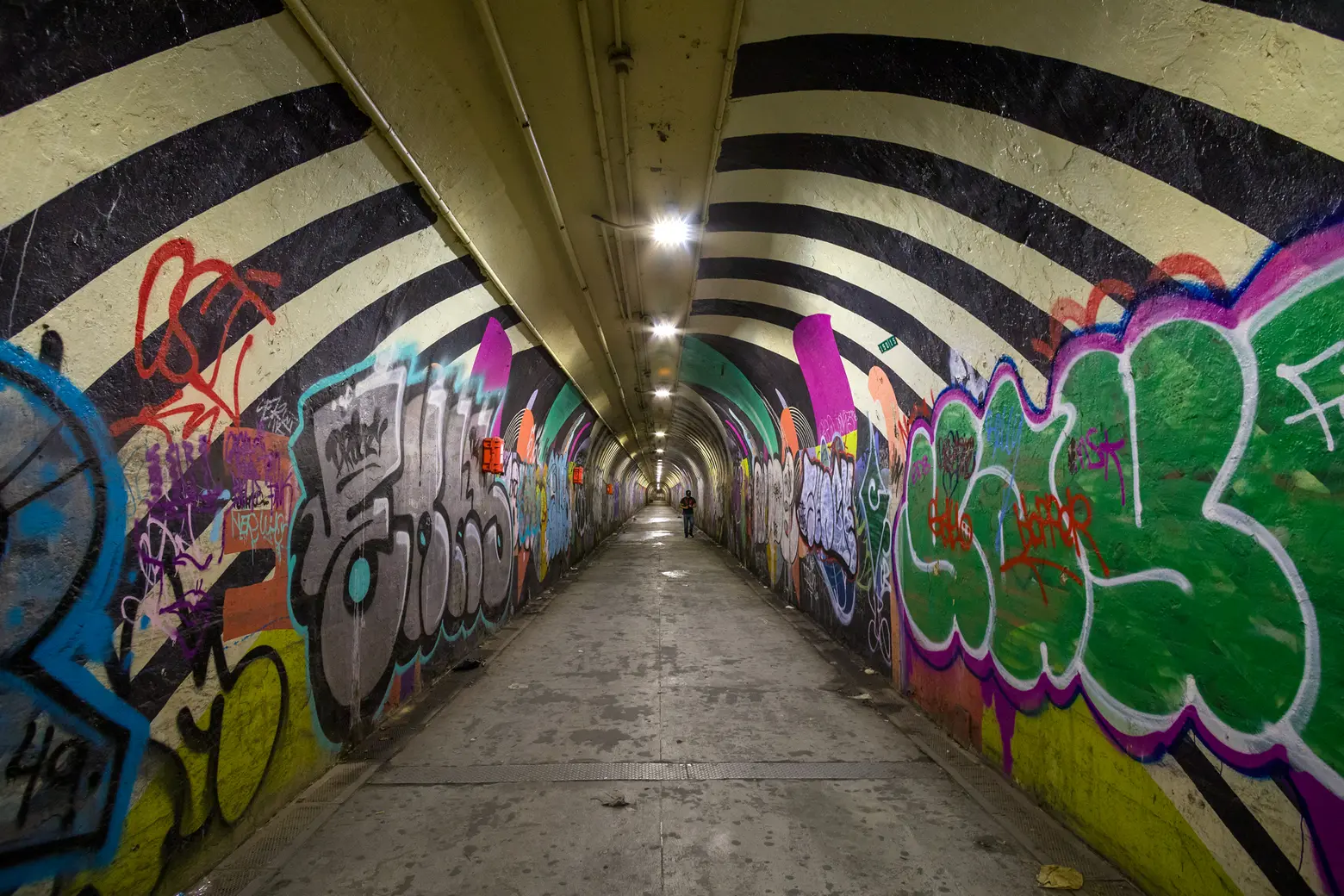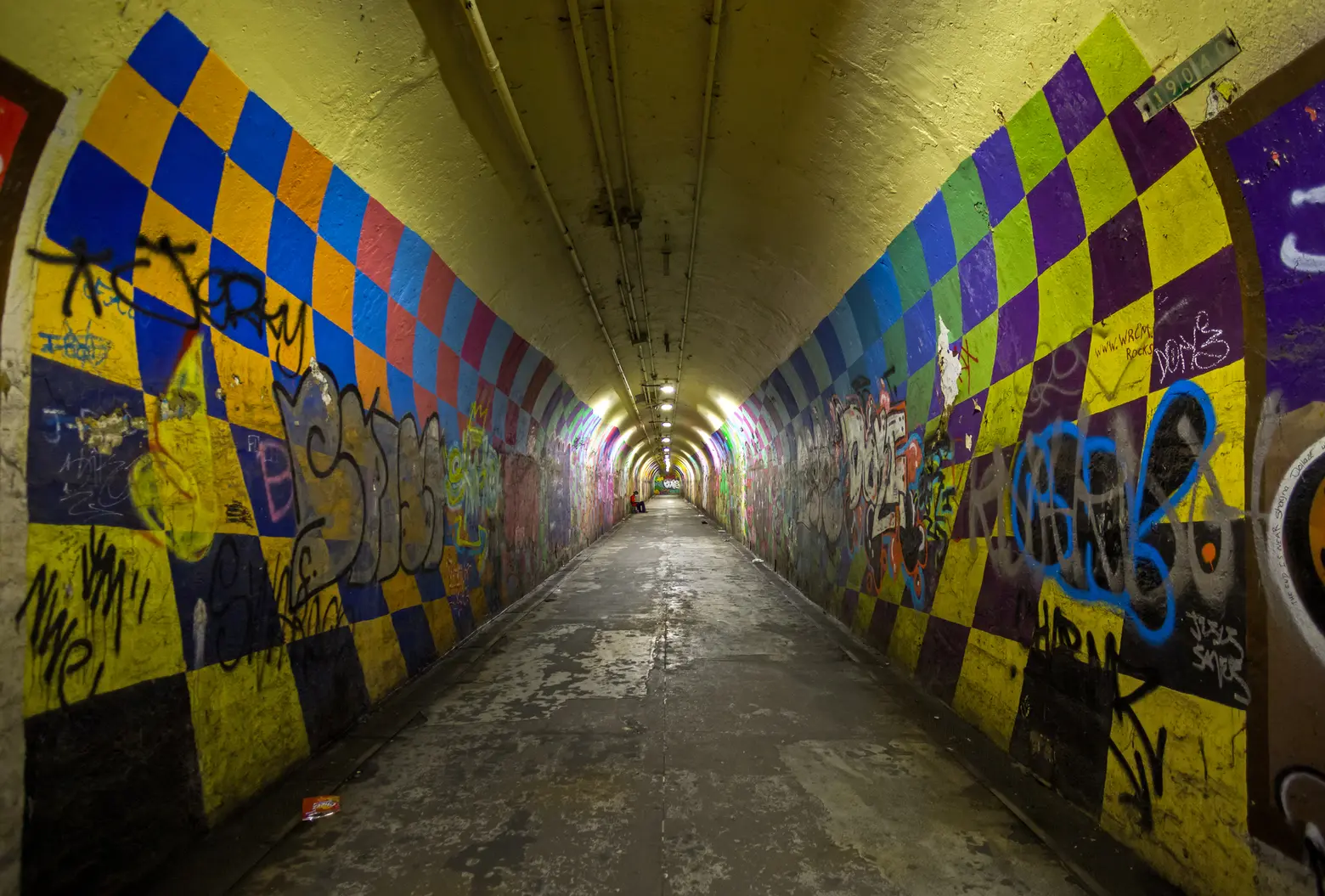 Because the tunnel is actually mapped as a street, it's overseen by the Department of Transportation and not the MTA. In 2014, after calls from local residents, the DOT announced that it would be updating the lighting and signage in the tunnel. The following year, they put out a call for large-scale murals and selected five artists–Andrea von Bujdoss ("Queen Andrea"), Fernando Carlo, Jr. ("Cope 2"), Nick Kuszyk, Nelson Rivas ("Cekis"), and Jessie Unterhalter and Katey Truhn–each of whom were given a 200-foot section of the wall to paint. Unfortunately, much of their work has been covered over with graffiti (though you can see some of the original art in this old Gothamist story and New York Times story).

At St. Nicholas Avenue, there is also a mural titled Primavera done by artist Raúl Colón in 2003.
At St. Nicholas Avenue, the only way to access the nearly 180-foot-deep station is via four elevators. In fact, this station along with those at 181st, 191st, and 190th Streets are the only five stations in the city that still have full-time elevator operators. A previous 6sqft story gives you an idea of how deep these stations are, "In 1950, the stations were being considered for use as bomb shelters, as the New York Times reported. And a year later in 1951, researchers found the station at 190th Street safe enough to shelter from fallout following a nuclear attack."
The 100-year-old elevators at 191st Street, however, have been closed for repairs since February and will not reopen until February 2021, meaning the tunnel is currently the only access point.
Watch James and Karla Murray's full video tour here:
And see more videos from James and Karla about NYC neighborhoods, oddities, and small independently-owned businesses here >>
RELATED:
All photos © James and Karla Murray