See inside the secret train track hidden in the depths of Grand Central Terminal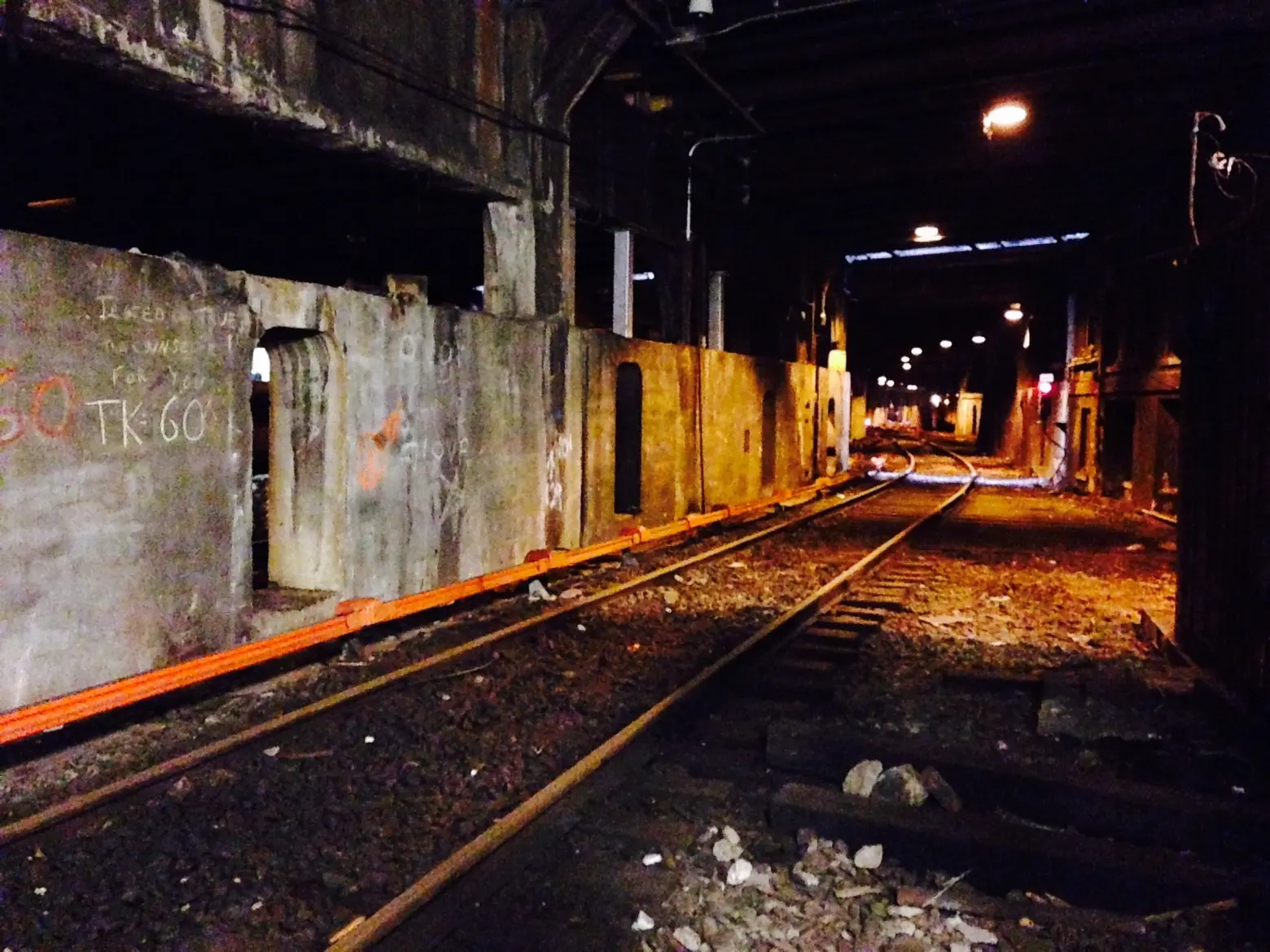 Image © Emily Nonko for 6sqft
The iconic Grand Central Terminal is a building with more than a few secrets. Constructed in 1913 with the wealth of the Vanderbilt family, there was a lavish private office (now known as The Campbell Apartment), glass catwalks, a hidden spiral staircase, and even artists' studios on an upper floor. One of the most infamous secrets of the terminal, however, was a secret track used specifically for a president to access one of the most famous hotels in the world. Known as Track 61, it leads to a special platform that was never used or intended to be used in regular passenger service—it just happened to be in the right place.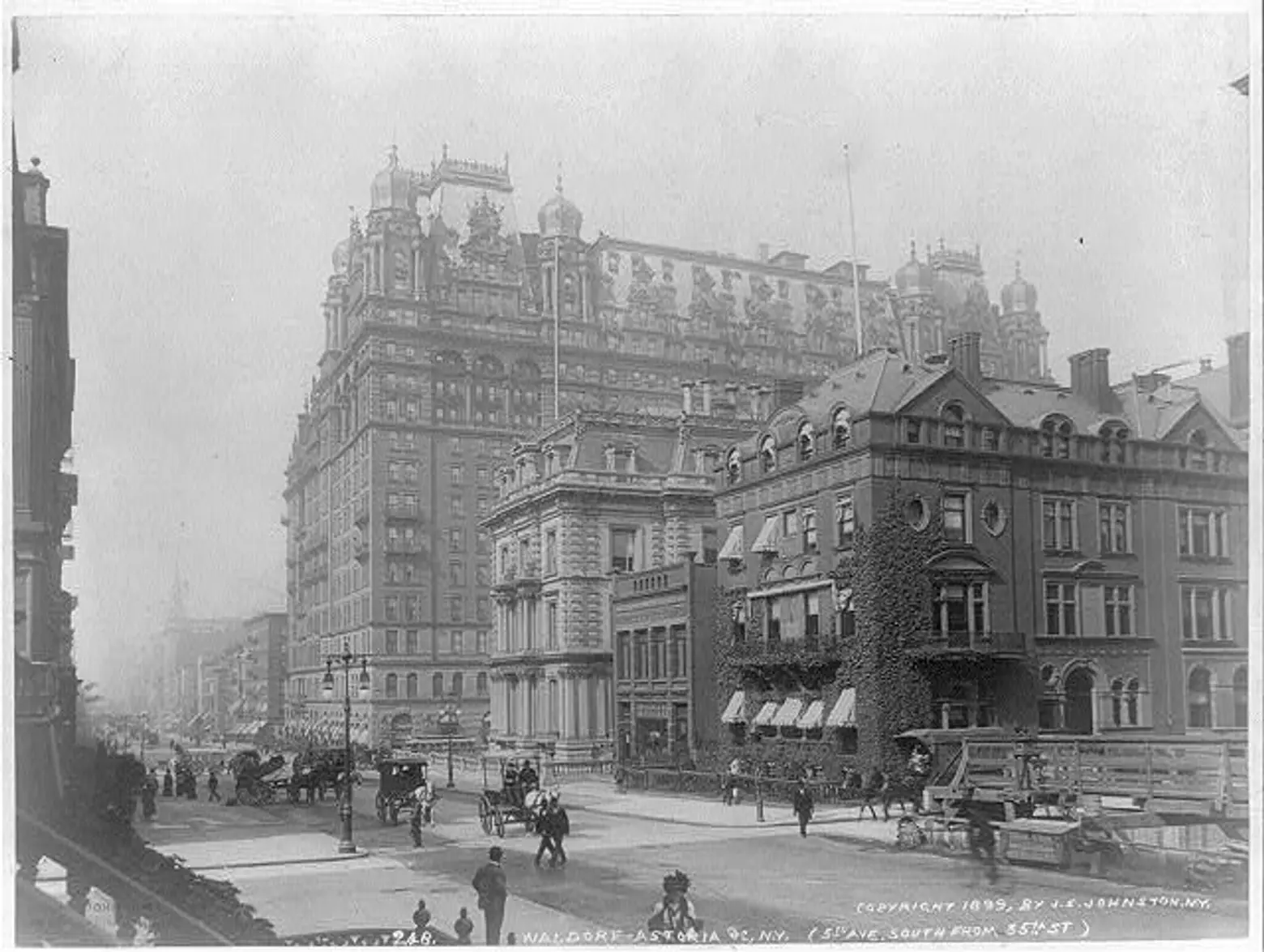 Waldorf-Astoria hotel; street level view-5th Ave. from 35th St.; NYC. , ca. 1899. Photo via Library of Congress
Although Grand Central Terminal is a relatively modest building above ground, it occupies 49 acres of below-ground land. That means that all the surrounding buildings sit on top of Grand Central tracks. This goes for the Waldorf Astoria Hotel, which opened on one of the Grand Central lots, from 49th Street to 50th Street between Park and Lexington avenues, in 1931. Construction of the Waldorf Astoria included building out a freight elevator that would directly access the tracks below Grand Central Terminal. The freight area would take the place of an underground powerhouse which supplied steam to the station. The powerhouse would be replaced in 1929 when Grand Central started getting steam and electric power from Con Edison.
While under construction in 1929, the New York Times broke the news of this unique arrangement, in a story titled "NEW WALDORF GETS OWN RAIL SIDING:"
The new Waldorf-Astoria Hotel, to be erected in the block bounded by Park Avenue, Lexington Avenue, Forty-ninth and Fiftieth Streets, will have a private railway siding underneath the building, it was learned yesterday. Guests with private rail cars may have them routed directly to the hotel instead of to the Pennsylvania Station or the Grand Central Terminal, and may leave their cars at a special elevator which will take them directly to their suites or to the lobby.
So if you were rich and important enough, you could direct your private train car to Track 61, exit onto the underground platform, and take an elevator up to the Waldorf Astoria's basement. It allowed for guests to access the hotel without ever having to leave the terminal or go outside.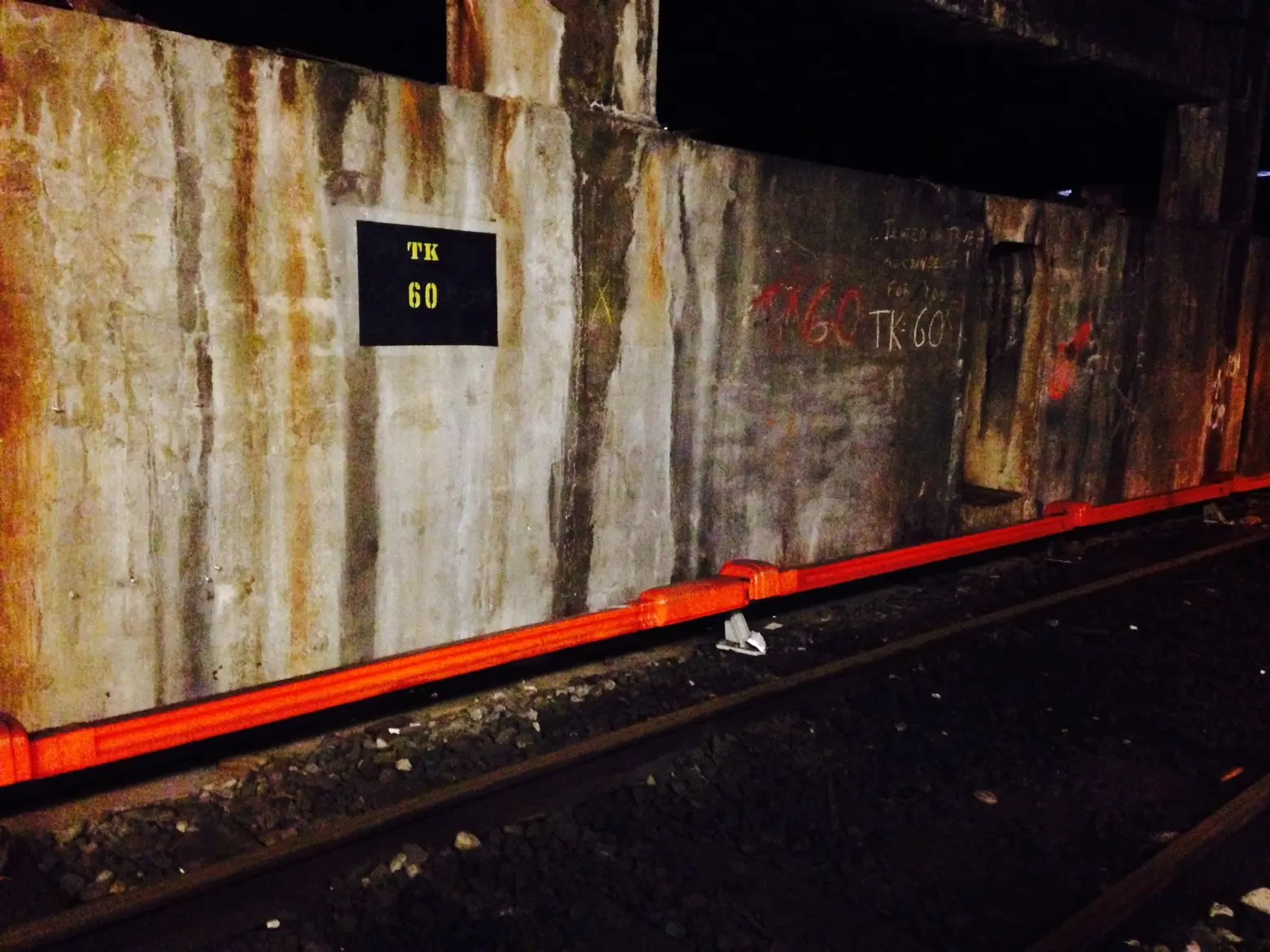 Looking out from Track 61 onto Track 60. Image © Emily Nonko for 6sqft
The first person to use this secret entrance was General John J. Pershing on a visit to the city in 1938. The general had recently suffered from a heart attack and the track was utilized "to save the general from any undue exertion," according to a New York Times article from 1938. But the platform was more famously and frequently used by President Franklin D. Roosevelt, who did not want the public to see he was a paraplegic from having contracted polio at age 39.
Metro-North spokesman Danny Brucker, who leads tours of the secret track, explained that this was a complicated process that involved a special train car for FDR, as well as his armor-plated Pierce Arrow limousine. FDR traveled in a train car built specifically for him-it was coated with thick steel and bullet-proof glass, and designed for the smoothest ride possible so he was supported sitting up. FDR also traveled with his Pierce Arrow limousine in tow. Upon arriving at Track 61, both FDR and his limo were taken onto the six-foot-wide freight elevator. (The elevator, amazingly, could support the 6,000-pound armored car.) The car, then, was brought into the hotel garage. FDR, who exited in the basement, was carried by the president's aides through a special door and then by elevator directly to his presidential suite.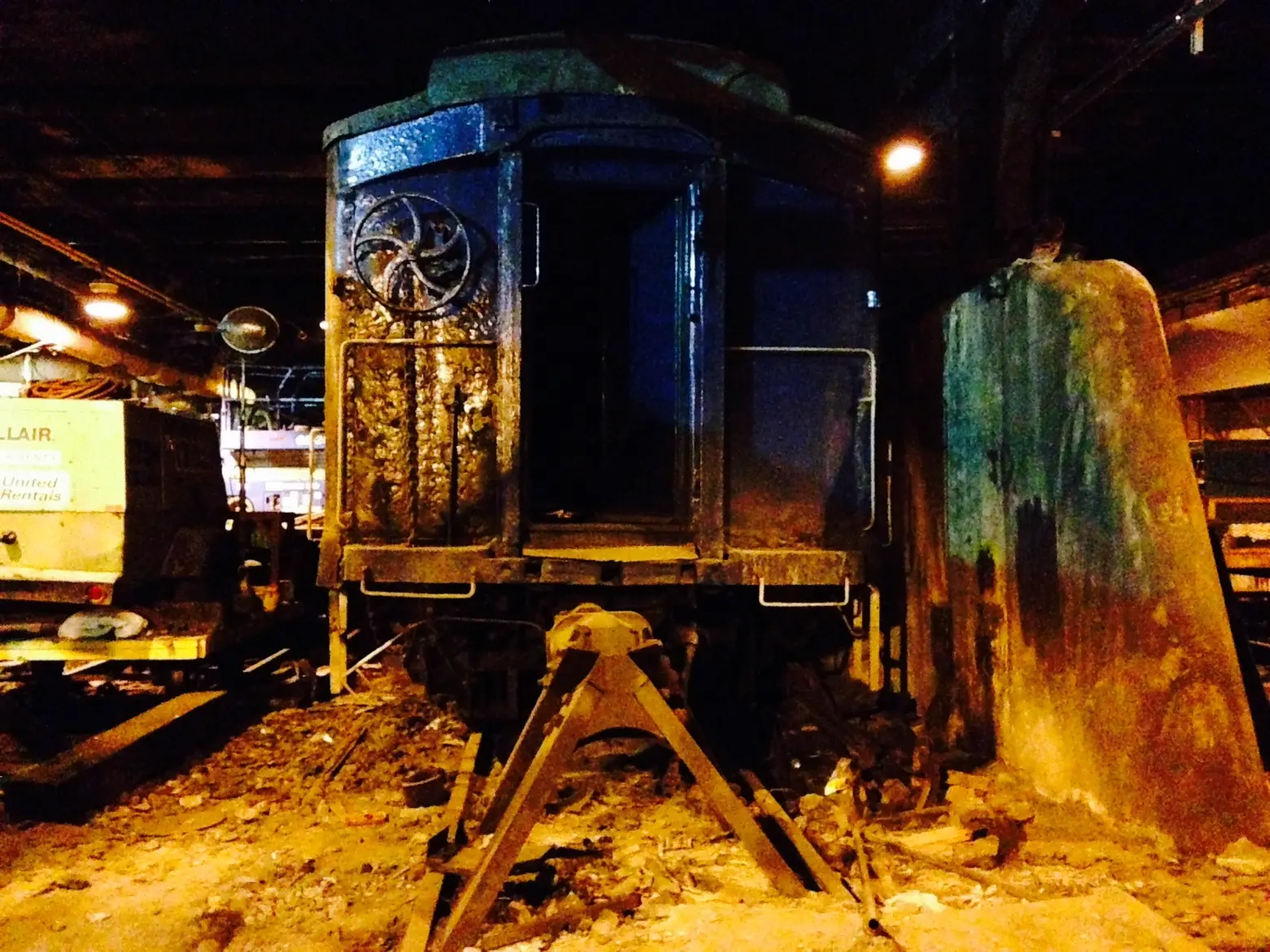 FRD's train car still sits near Track 61. According to Danny Brucker, there have been talks of relocating it and putting it on display, but it's just to heavy to move.
The track was occasionally used for other VIP hotel guests, but the reports are varied. The below photo shows the track in use by Governor Adlai Stevenson of Illinois, a candidate for President in 1952, alongside other politicians. In this article, author Joseph Brennan guesses that his arrival was for a speech given at the hotel in August of 1952.
Track 61 fell into disuse in the 60s and 70s, when much of Grand Central Terminal was falling apart. There's a rumor that Andy Warhol snuck down here to host an underground party in 1965. By the 1970s and early 80s, when Grand Central housed an enormous homeless population, the track hosted a community of squatters. As a New York Times article stated in 1980, people were sleeping "next to the elevator that once carried President Franklin D. Roosevelt in his wheelchair up to the hotel from a special railroad siding."
But Danny Brucker reported that the track and elevator remain in use to this day. He said that presidents typically stay at the Waldorf Astoria on their trips to New York, and that Track 61 is considered an important escape route should the president ever have to leave New York in an emergency.
RELATED: 
Editor's Note: This story was originally published on January 2, 2018.