NYC completes restoration of national medallions along Avenue of the Americas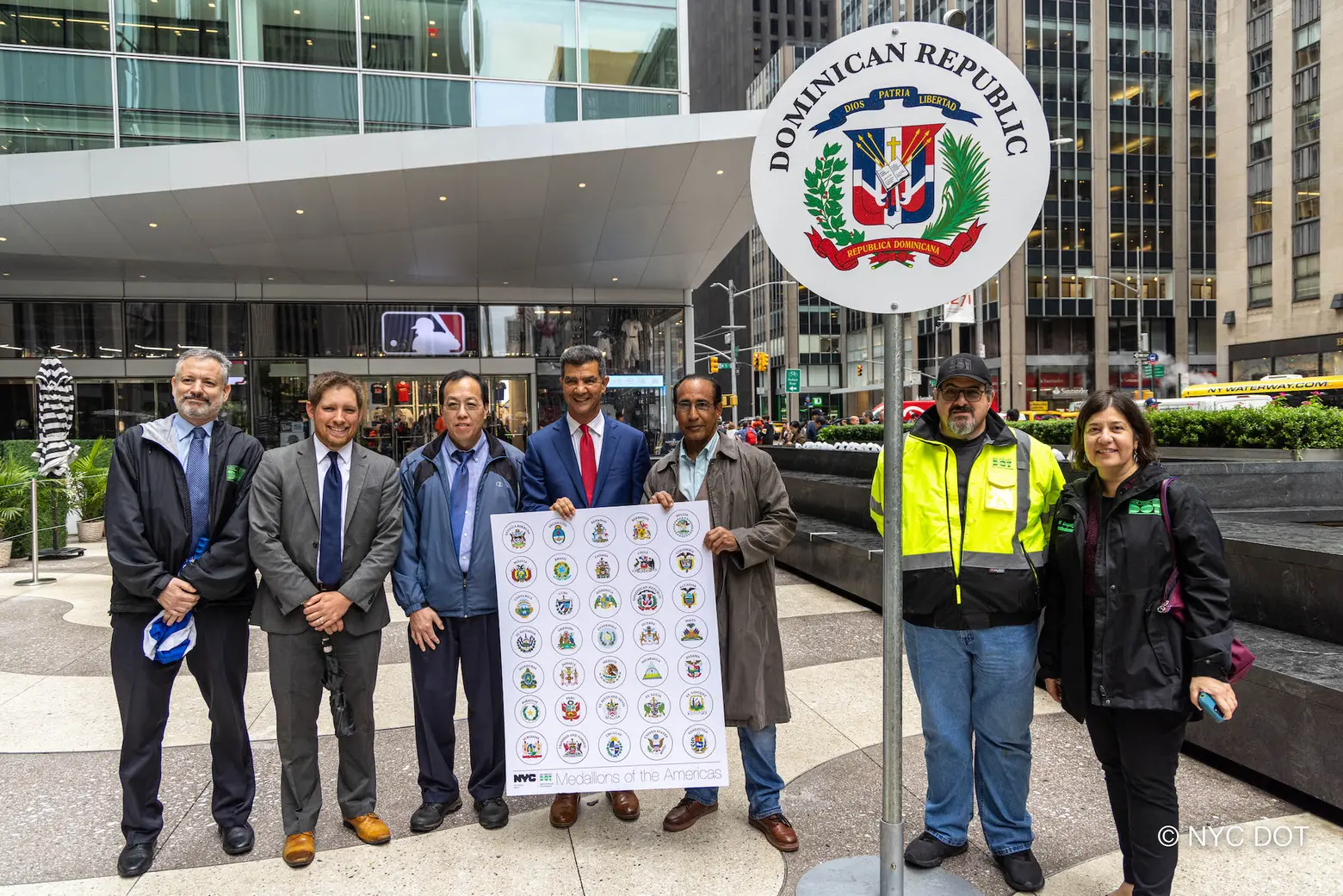 The city's Department of Transportation completed the full restoration of the national medallions found along the Avenue of the Americas. The medallions, which were originally installed in 1959, had fallen into disrepair, with only 18 of the original medallions remaining in early 2023. The medallions depict the emblems of 43 nations and territories across the Western Hemisphere and are now on display atop lampposts along Sixth Avenue between Canal and 59th Streets.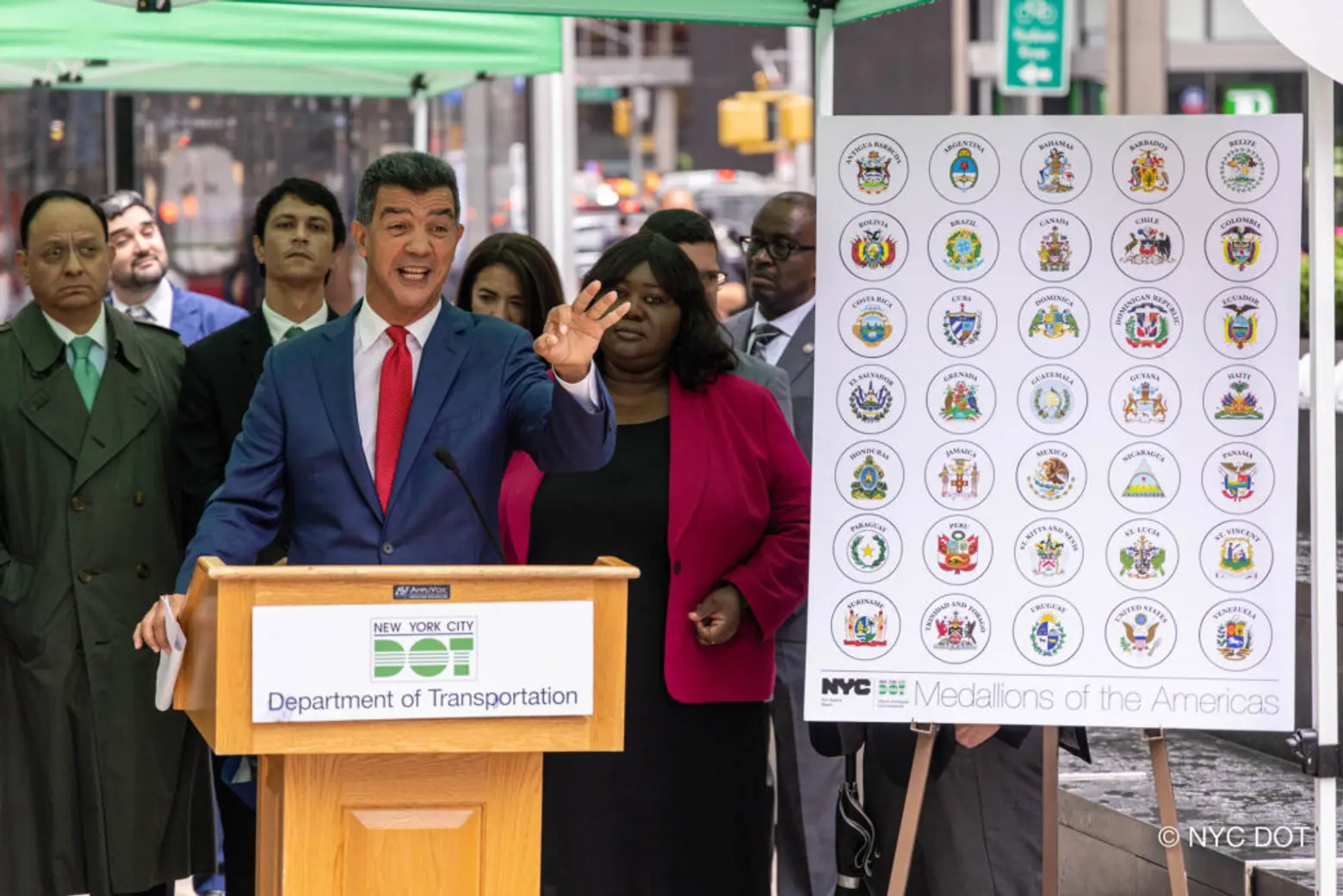 "With the installation of these medallions along the Sixth Avenue corridor, we honor and celebrate the immigrant story that is New York City," Ydanis Rodriguez, commissioner of the DOT, said. "The combined contributions of immigrants from these lands to New York have made New York such a diverse and attractive city for its culture, for its food, for its neighborhood, and for its inclusivity."
At the end of World War II in 1945, Mayor Fiorello LaGuardia renamed Sixth Avenue the Avenue of the Americas in honor of Pan-American unity. During Mayor Robert Wagner's administration roughly a decade later, the nearly 300 original medallions were installed, celebrating a unified hemisphere after the end of the war.
However, the medallions were neglected, and after a few decades, they began falling apart. The original medallions were made of materials like porcelain enamel that were not easily accessible, and so without maintenance, they began to corrode and rust. Gradually, the medallions were removed for safety concerns due to their deterioration.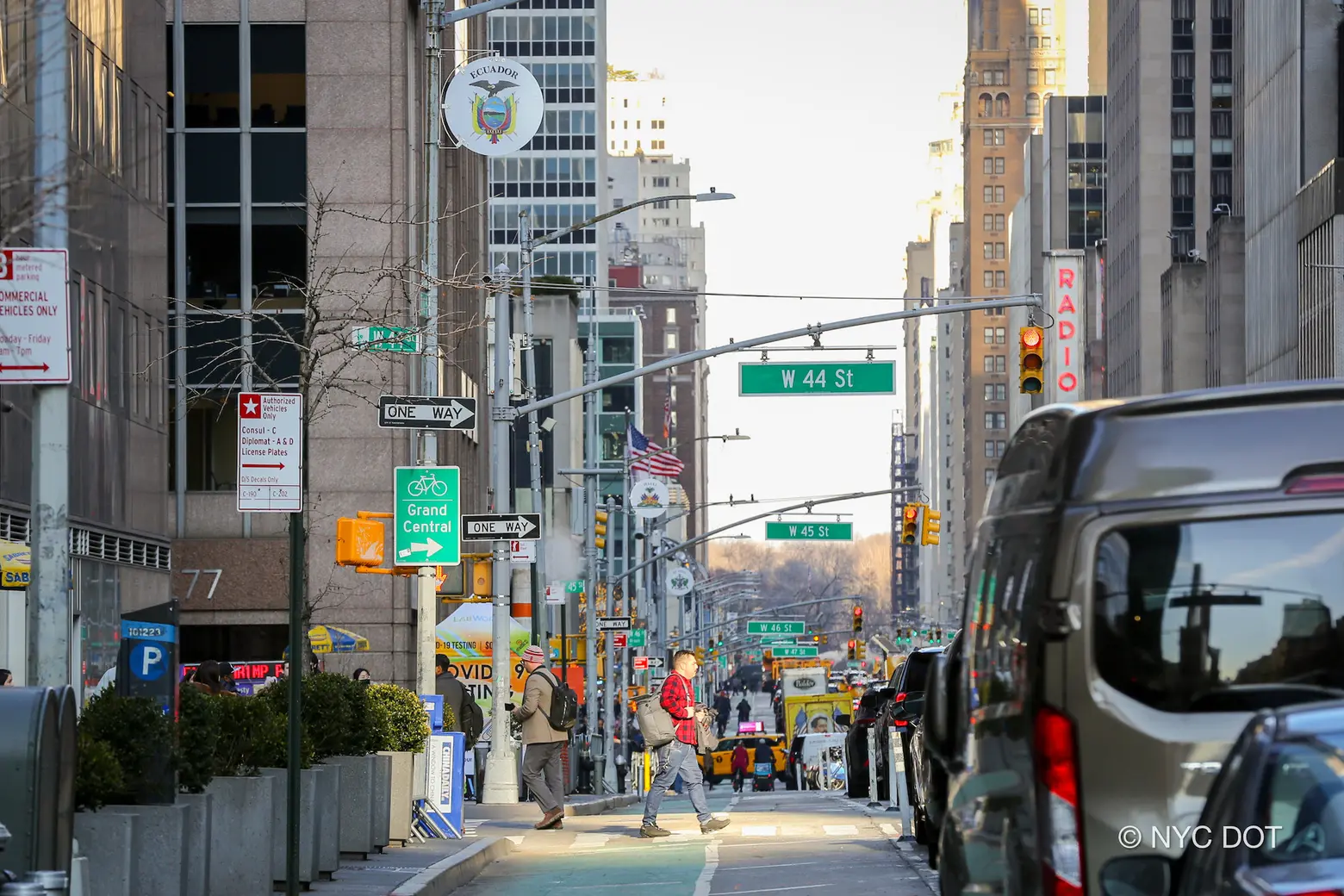 The new medallions were designed, fabricated, and tested by DOT's team of in-house engineers. Instead of porcelain, the new circular medallions are constructed out of light, weather-resistant aluminum.
Measuring roughly three feet in diameter, the new medallions are closer in size to highway signs than DOT's standard street sign materials and have been installed with sturdier brackets which will ensure their durability and make it easier to maintain them. They will also be easier to move out of the way for events like the Thanksgiving Day Parade.
The signs were produced at the transportation department's sign shop in Maspeth, Queens, and then transported to Manhattan. Before creating each emblem, the DOT worked with the Mayor's Offices of Immigrant Affairs and International Affairs, the Public Design Commission, consulates general, and other key stakeholders to make sure each of the nation's emblems is authentic, according to the agency.
"New York City is the most diverse city in the world, and that diversity makes us the greatest city in the world," Mayor Eric Adams said.
"We're all from somewhere — and the iconic national medallions on the Avenue of the Americas celebrate the tremendous contributions of our immigrant communities across this city.
In January, DOT unveiled nine of the restored medallions on the Avenue of the Americas, representing the Dominican Republic, Puerto Rico, Mexico, Colombia, Ecuador, Haiti, Argentina, St. Lucia, and Uruguay.
RELATED: