NYC holiday open streets return to Fifth Avenue and Rockefeller Center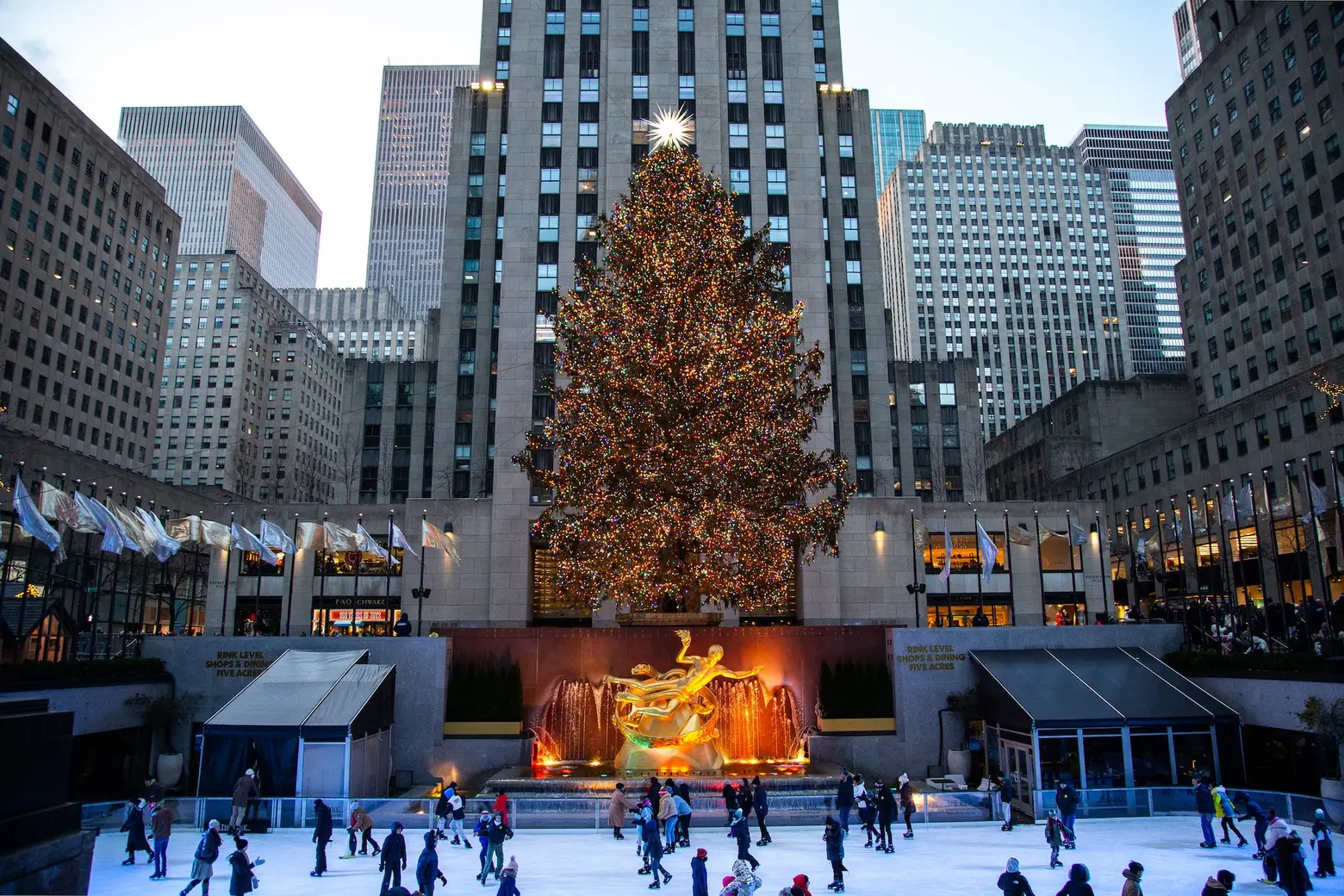 Visiting Midtown during the holidays will be more festive and less stressful this year. Mayor Eric Adams on Monday announced plans to fully pedestrianize Fifth Avenue from 48th and 59th Streets on three Sundays in December, expanding the open street by three blocks to reach Central Park. Plus, certain streets around Rockefeller Center and Radio City Music Hall will be closed to cars every day throughout the holiday season, reducing crowds and making it safer for the hundreds of thousands of people visiting the iconic Christmas Tree, holiday window displays, and the Rockettes.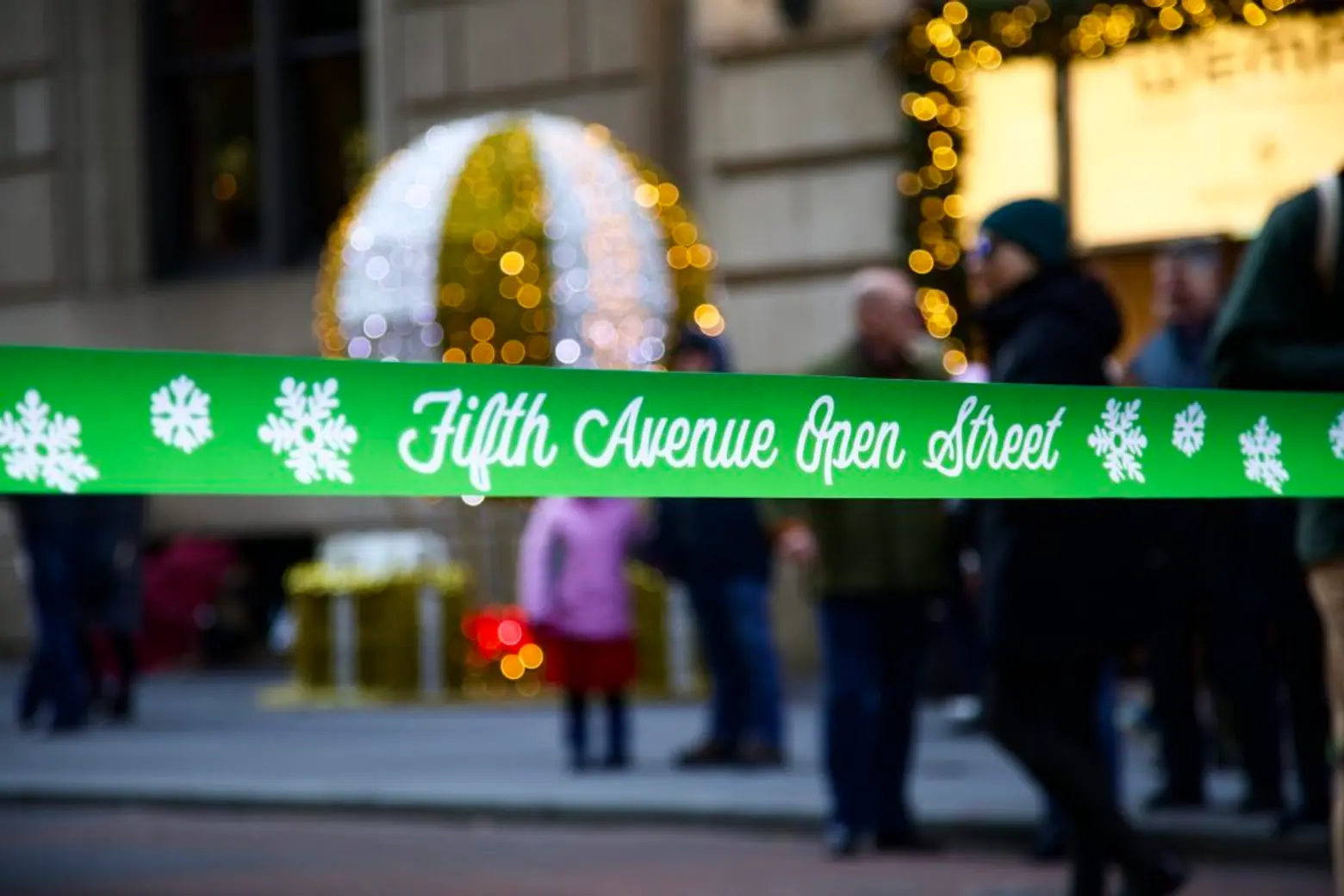 Citing the popularity of the pandemic-era Open Streets program, Adams last year announced the city's "largest-ever holiday season-specific Open Street," which included closing Fifth Avenue to cars for the first time in 50 years.
This year, the open street will expand to reach Central Park at 59th Street. On December 3, 10, and 17 from 12 p.m. to 6 p.m., Fifth Ave will be pedestrian-only between 48th Street and 59th Street. Like last year, the Sunday open street will feature live performances, public seating, and food and beverage vendors.
On all other days throughout the entire season, there will be moveable barriers on the east and west sides of Fifth Avenue between 48th and 52nd Street that will repurpose a lane of traffic on each side as additional space for pedestrians.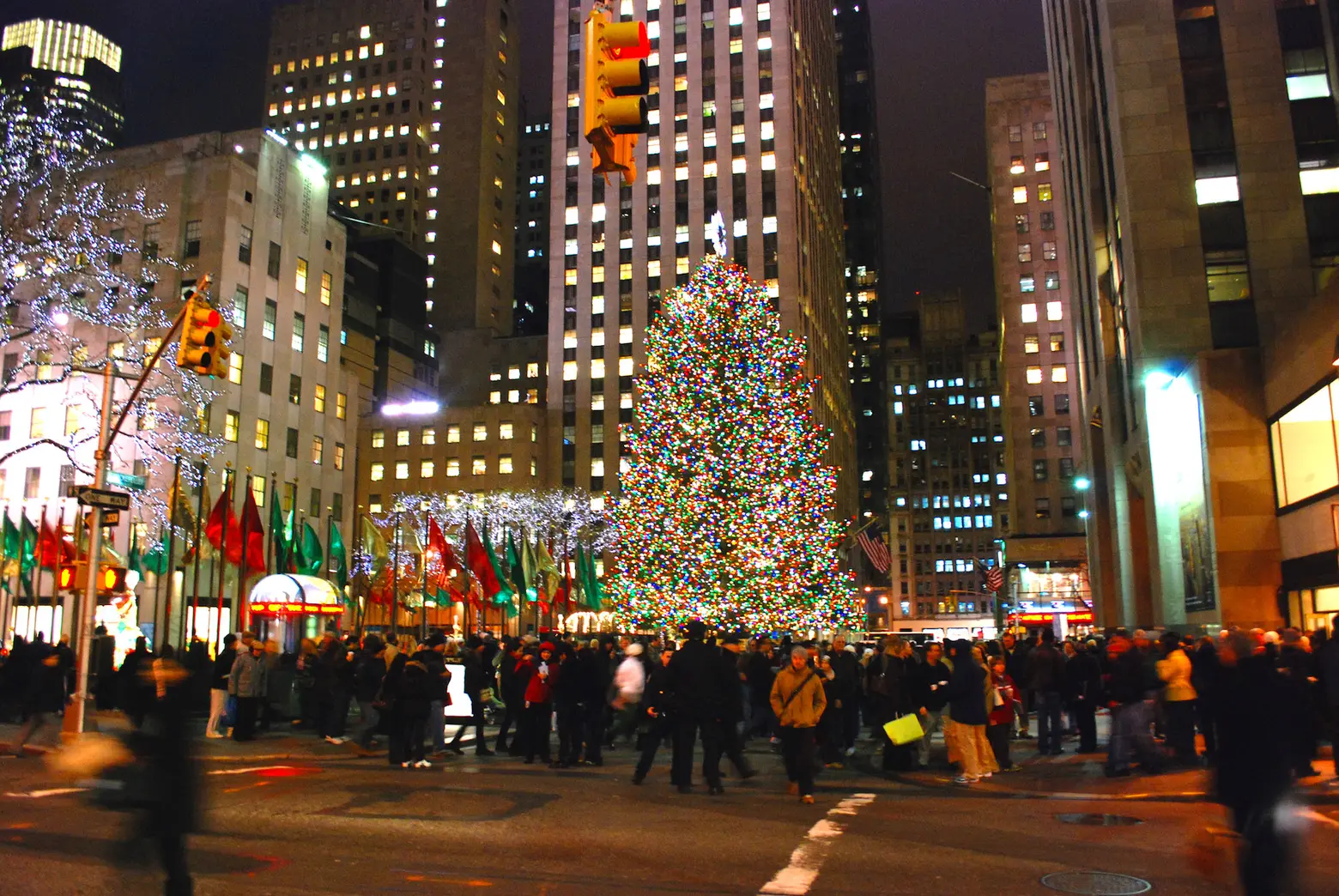 Starting with the lighting of the Rockefeller Center Christmas Tree on November 29, streets surrounding Rockefeller Center and Radio City Music Hall will be partially or fully closed to cars. According to the mayor, West 49th Street and West 50th Street between Fifth and Sixth Avenues will be fully pedestrianized between 11 a.m. and 12 a.m. daily.
"Walking down Fifth Avenue during the weekend can sometimes feel like navigating an obstacle course," Council Member Keith Powers said. "Thankfully, as we enter one of the busiest periods of the year, we are once more making Fifth Avenue an Open Street, which will give New Yorkers much-needed room to stroll, shop, and enjoy the timeless holiday displays. Last year's Open Streets was a huge success and I know this year will be even better."
While the holiday open streets are great for visitors, the plan also benefits businesses. According to a report released last month, the 2022 holiday-specific open streets led to an additional $3 million in spending at businesses on pedestrianized blocks.
The success of the car-free holiday streets program also laid the groundwork for a permanent redesign of Fifth Avenue from Bryant Park to Central Park. Last month, Adams announced the "Future of Fifth" public-private partnership that will help reimagine the corridor as a pedestrian-centric space. The partnership includes the Fifth Avenue Association, Grand Central Partnership, Bryant Park Corporation, and Central Park Conservancy.
A plan with a conceptual design for the Future of Fifth is expected by the middle of next year, with a final design finished by early 2025.
"Open Streets are good for people and good for business, and we can't wait to bring back the iconic Fifth Avenue Open Street this holiday season — bigger and better than ever," Adams said.
"I felt the energy walking down the middle of Fifth Avenue last year — it was electric. And as we get excited for more of the same this December, we're moving full speed ahead on permanently reimagining Fifth Avenue, so people can have this incredible experience every day of the year."
RELATED: