Adams announces Midtown South rezoning, plan to convert offices to housing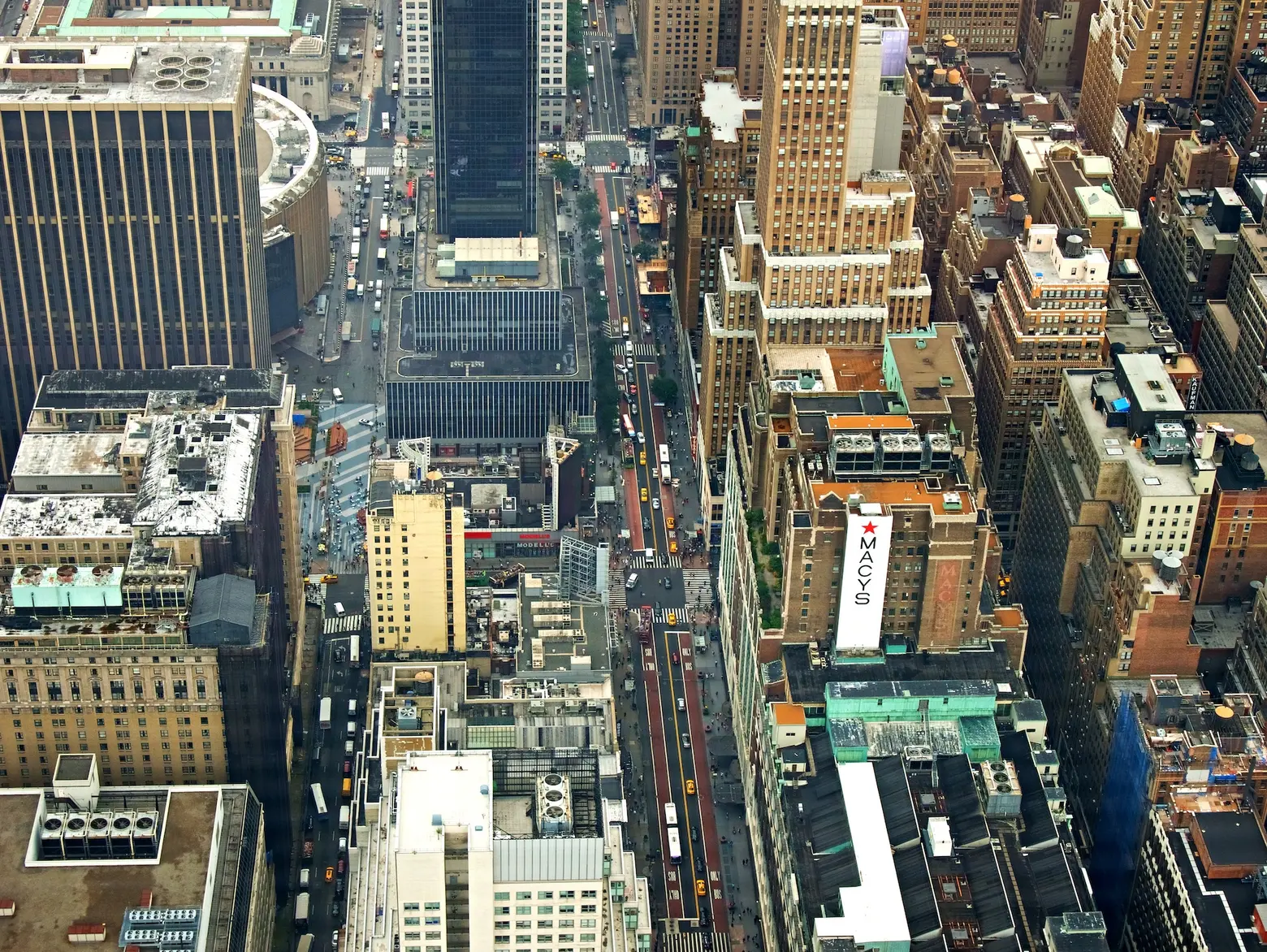 New housing will be allowed in parts of Midtown Manhattan for the first time in decades under a plan announced by Mayor Eric Adams on Thursday. The mayor wants to update zoning rules to allow for the construction of new apartments in a 42-block area stretching from 23rd Street to 40th Street and from Fifth Avenue to Eighth Avenue, which is currently designated for manufacturing use. The start of the rezoning effort joins another proposal from the Adams administration to facilitate and expedite office-to-housing conversions across every borough, as the city continues to face a housing shortage.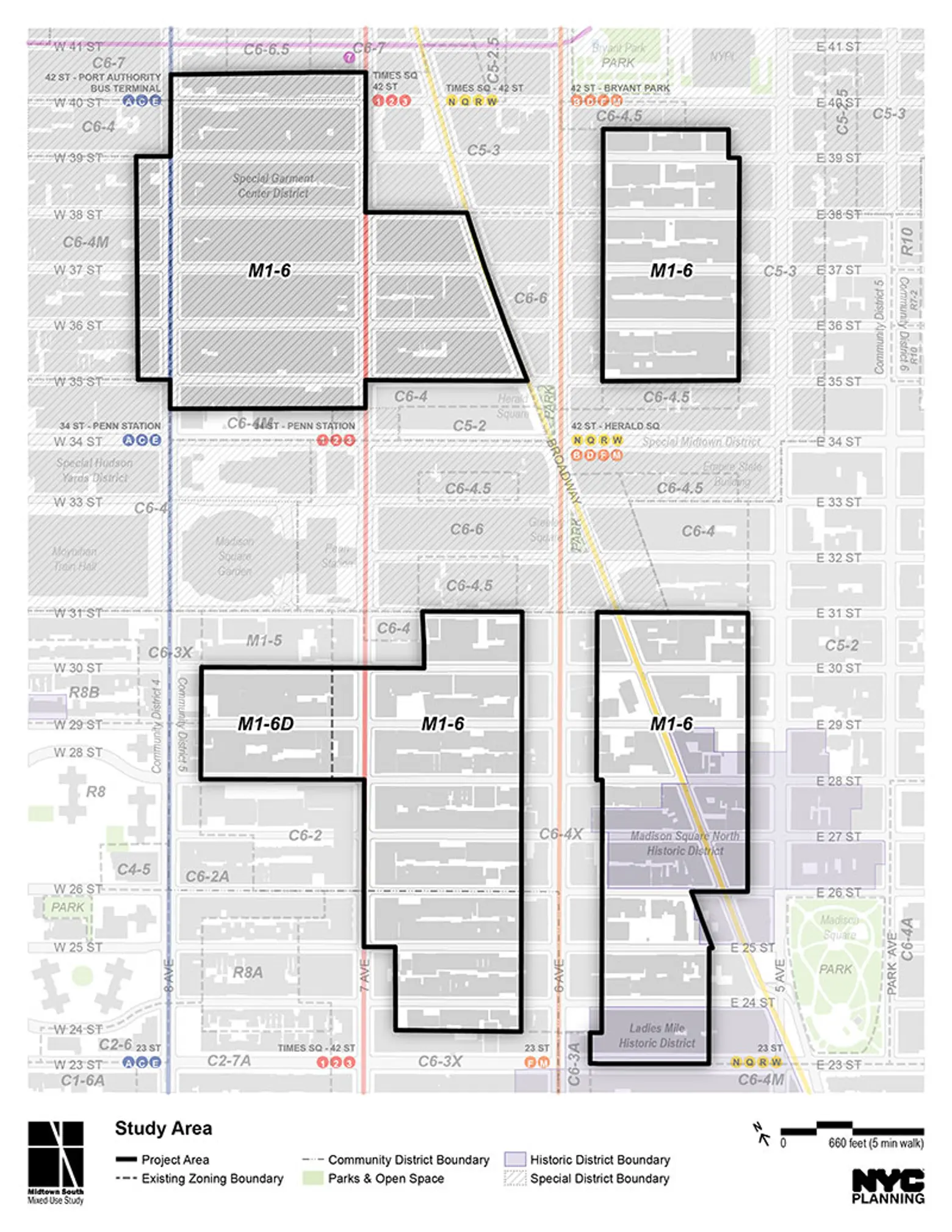 Under the so-called Midtown South Neighborhood Plan, the city would update zoning rules to transform four areas in the neighborhood into a dynamic, live-work community with affordable housing and good jobs.
The plan also includes the exploration of opportunities to convert non-residential buildings into housing, boost economic growth, support local businesses, and create jobs. The public outreach process will begin in the fall.
"In central Manhattan where new housing is currently not allowed because of outdated zoning, our office conversion and reimagining Midtown South increase our housing supply and they help our economy to flourish by revitalizing our business districts, which are our city's economic engine," Adams said during Thursday's press briefing.
To expedite office-to-residential conversions citywide, the mayor said zoning changes would allow office buildings constructed before 1990 to convert to housing; currently, the cut-off is 1961 or 1977, depending on the area. Doing this would free up 136 million square feet of office space across the city to become apartments, although the city notes the decision remains with the property owner.
The changes would also allow for a variety of housing types, including supportive housing, shared housing, and dormitories.
Early this year, Adams estimated converting underused offices could create 20,000 homes for 40,000 New Yorkers over the next decade.
"It makes no sense to allow office buildings to sit empty while New Yorkers struggle to find housing. By enabling office conversions, New York will reinvigorate its business districts and deliver new homes near jobs and transit," Maria Torres-Springer, Deputy Mayor for Housing, Economic Development, and Workforce, said.
Adams on Thursday also launched the new Office Conversions Accelerator, a program led by experts from across city government, to work with building owners to speed up the conversion process. The panel of experts hailing from the city's Department of Buildings, Department of Housing Preservation and Development, the Board of Standards and Appeals, and the Landmarks Preservation Commission, will utilize the city's resources to help building owners complete complex conversion projects.
"With a proposal to rewrite zoning regulations so unused office space can become homes for New Yorkers, it's unbelievable how much empty office space we have sitting idly by with ready and willing participants to develop the housing, and we are in the way," Adams said during a press briefing Thursday.
"Well, it's time to get out of the way so we can turn these office cubicles into nice living quarters so that we can address the housing crisis we have."
In December 2022, Adams and Gov. Kathy Hochul revealed their plans to transform Manhattan's central business districts into dynamic neighborhoods in order to prepare the city for a post-pandemic world. While all of the city's business hubs in the outer boroughs have experienced a speedy economic recovery since the end of the pandemic, Manhattan's business centers, in Midtown and Lower Manhattan, have lagged behind mainly due to the lack of workers, many of whom have started working from home.
As part of the city and state's plan, zoning restrictions will be amended to create new, flexible residential areas that will be more "live-work-play" rather than following the same policies that have shown to be no longer suitable for a post-pandemic world.
RELATED: