MTA unveils new 18-foot ceilings at Penn Station's LIRR concourse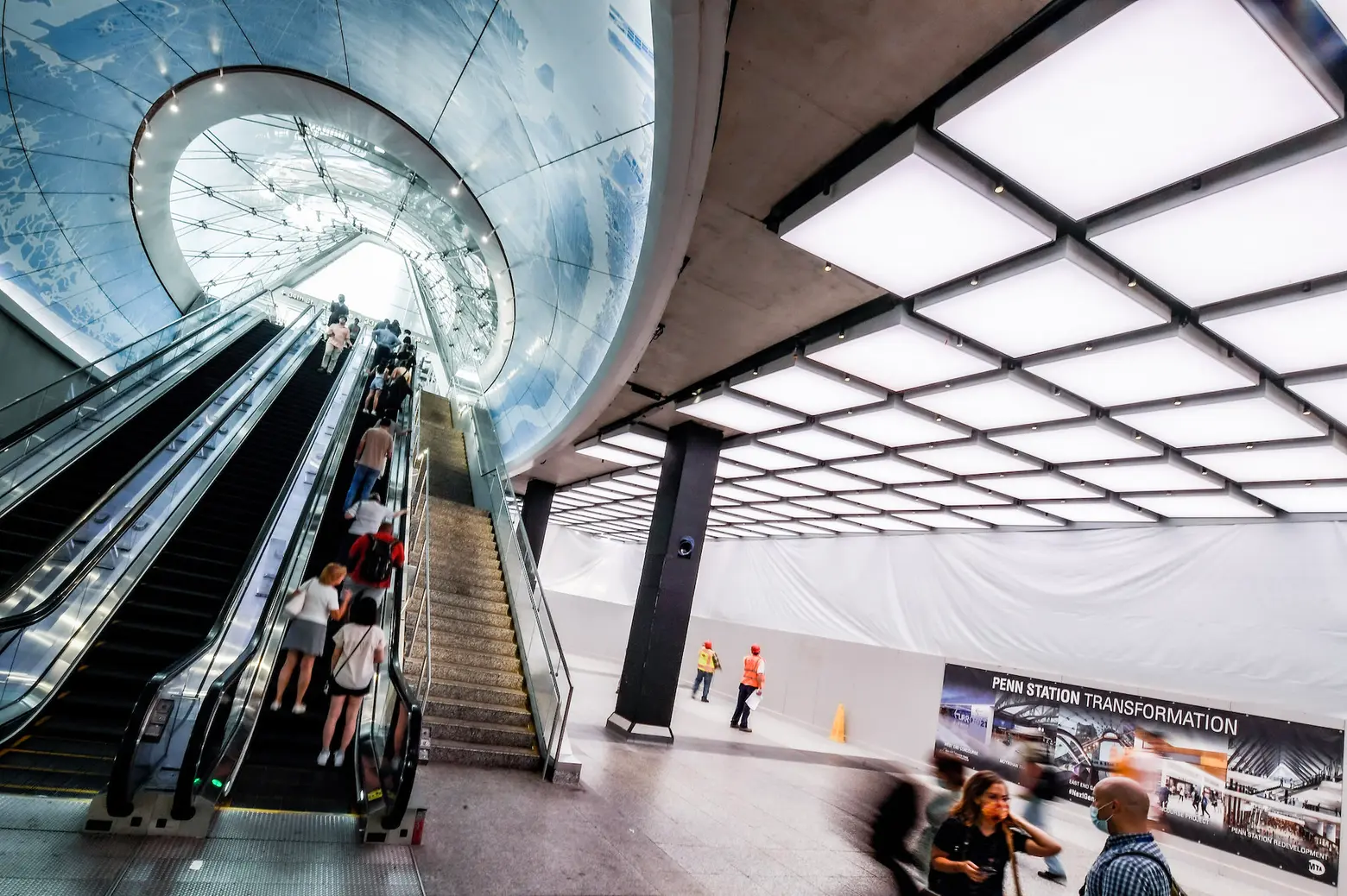 Let there be light! The Metropolitan Transportation Authority on Tuesday unveiled the first section of new 18-foot ceilings at Penn Station's Long Island Rail Road (LIRR) concourse. Installed by Skanska/AECOM, the new soaring ceilings consist of lighted panels supported by an inventive structural framing system that allowed work crews to remove "head knockers," aging structural beams that limited the height of passageways within Penn Station, earlier this year.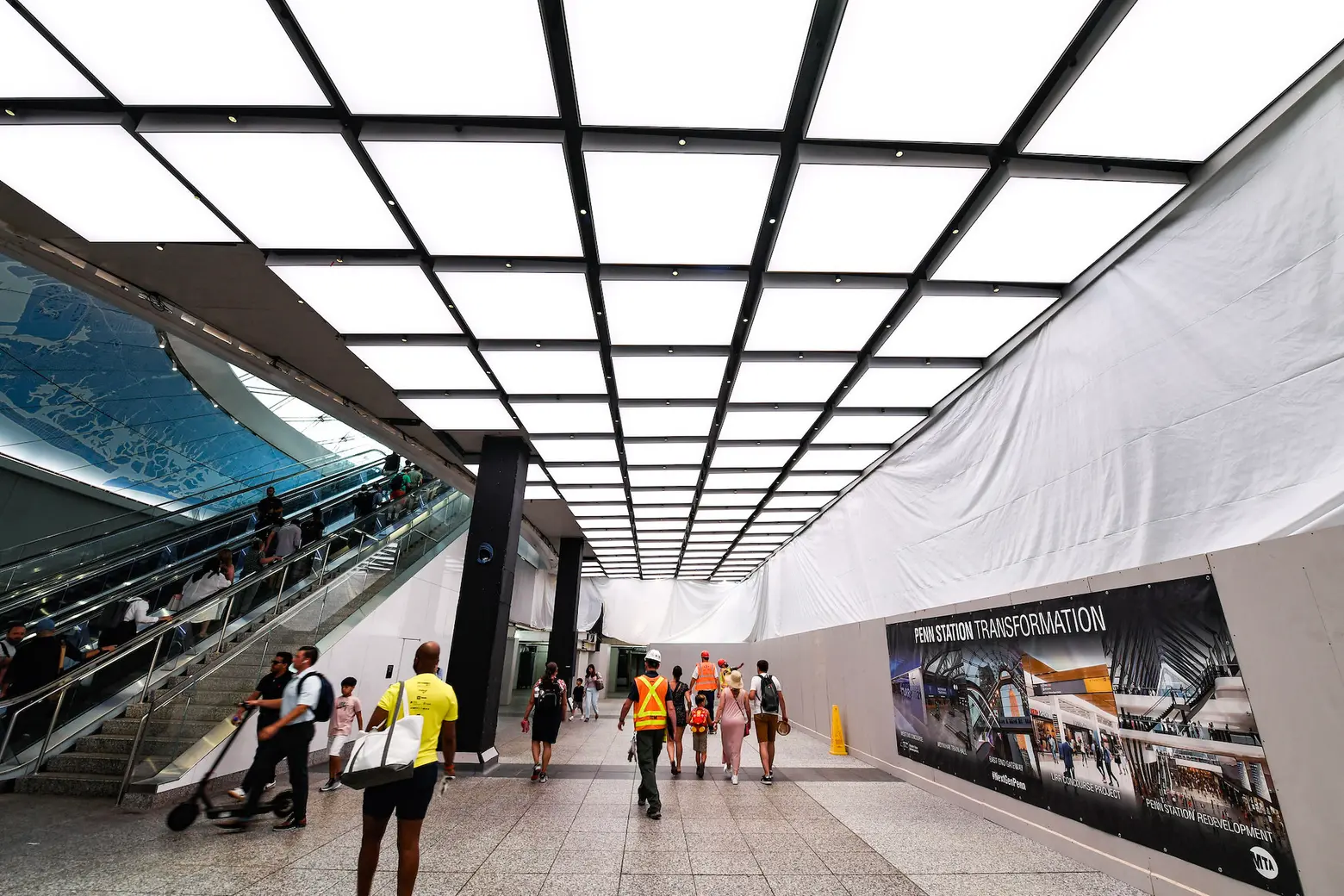 Photo courtesy of Marc A. Hermann / MTA on Flickr
Crews are working to increase the ceiling height of the entire LIRR Concourse to 18 feet and its width from 30 feet to 57 feet. They are also installing better lighting, enhancing airflow, and improving wayfinding and accessibility throughout the station.
"The moment LIRR customers have been waiting decades for is coming closer," Janno Lieber, MTA Chair and CEO, said. "During the pandemic, we started the process of fixing Penn by opening the major new entrance at 33rd Street and Moynihan Train Hall. Now, customers are getting a glimpse of what, when finished, will be a completely transformed and expanded LIRR Concourse at Penn Station."
A large section of the 33rd Street Corridor will be opened to the public this fall after it is completed, followed by a gradual unveiling of further sections over the coming months. The MTA expects a majority of the LIRR Concourse to be finished by March 2023.
Renovations to the LIRR Concourse are part of the ongoing project to transform Penn Station. Gov. Kathy Hochul revealed her revised proposal last November, calling for a single-level train hall that doubles the amount of square footage for passengers, builds higher ceilings (which are only seven feet in some places now), and adds a 450-foot long train hall.
Mayor Eric Adams and Hochul in July agreed on financing for the project which is estimated to cost a staggering $7 billion. As part of the financial agreement, the state will sell developmental rights to private developers and collect payments-in-lieu-of-taxes (PILOTs) to ensure that a consistent level of property tax revenue is maintained.
State officials were searching for an architect to design the new station, with proposals due late last month. A winner is expected to be announced by the late summer or early fall.
RELATED: