A look back at the lost Grand Centrals of the late 19th century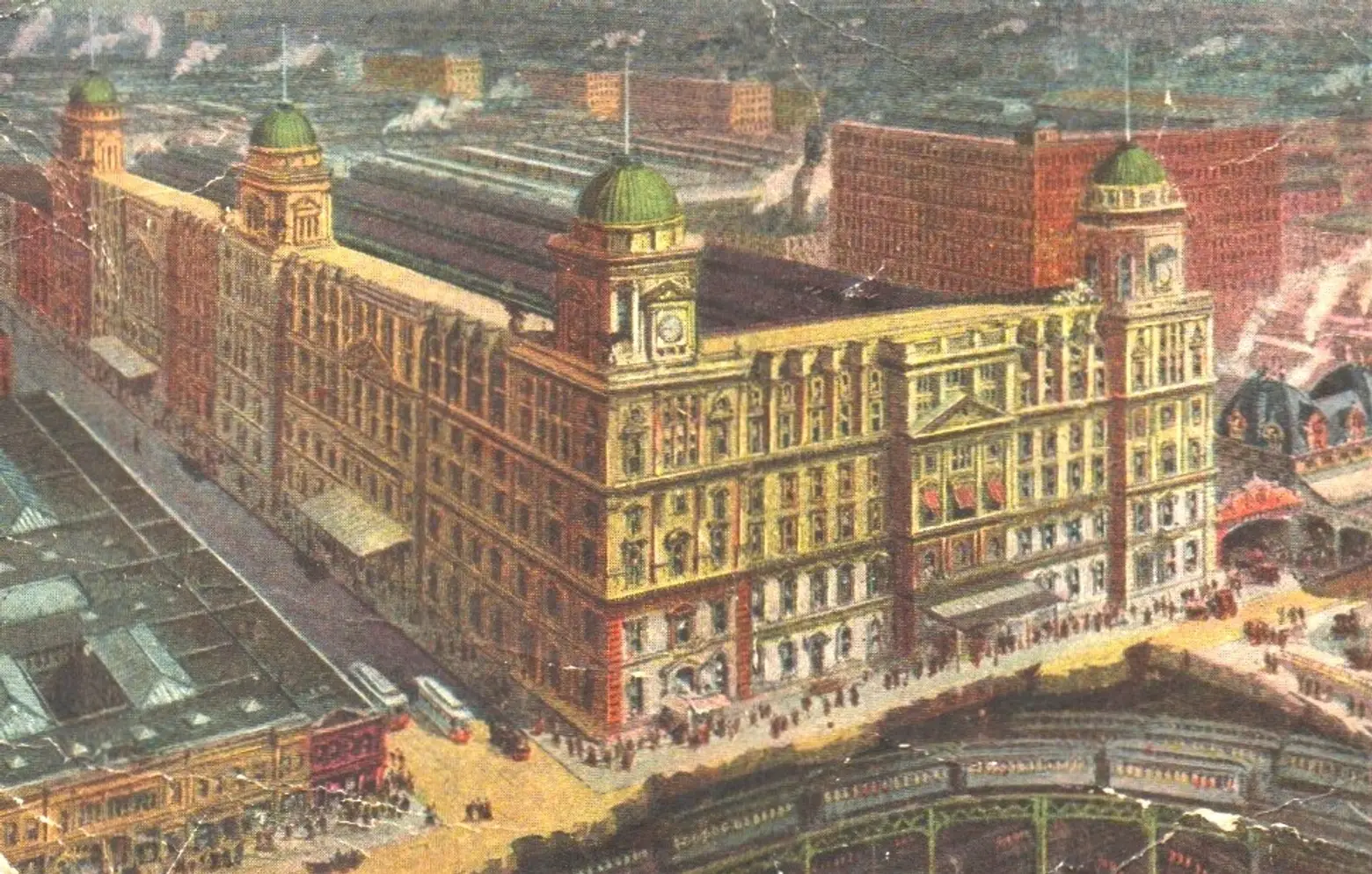 Grand Central Station in the early 1900s
Historic photos of the original Penn Station are almost as common as images of the current site, since its demolition in 1963 is often credited with spearheading the modern preservation movement (and because its grandeur is a startling reminder of how loathed the current station is). Conversely, Grand Central is typically celebrated as a preservation victory. In 1978, the courts ruled in favor of the Landmarks Preservation Commission when Penn Central Railroad sued them to build a huge tower atop the terminal and demolish one of its facades. But believe it or not, the 1913 Beaux-Arts building was not the first Grand Central, and photos of these grand earlier structures are rarely shared.
Grand Central Depot opened in 1871 to the Second Empire designs of architect John B. Snook and the commission of Cornelius Vanderbilt. The $6.4 million station had tracks for the region's three major lines–the New York Central and Hudson River Railroad, the New York and Harlem Railroad, and the New York and New Haven Railroad. Up until this time, all the lines were located in separate stations. The three train lines each had their own depots, architecturally marked by large towers with big mansard caps that bore the line name. The center tower was 120-feet tall and had three giant clocks that lit up at night. The station was made of red brick with marble and granite accents.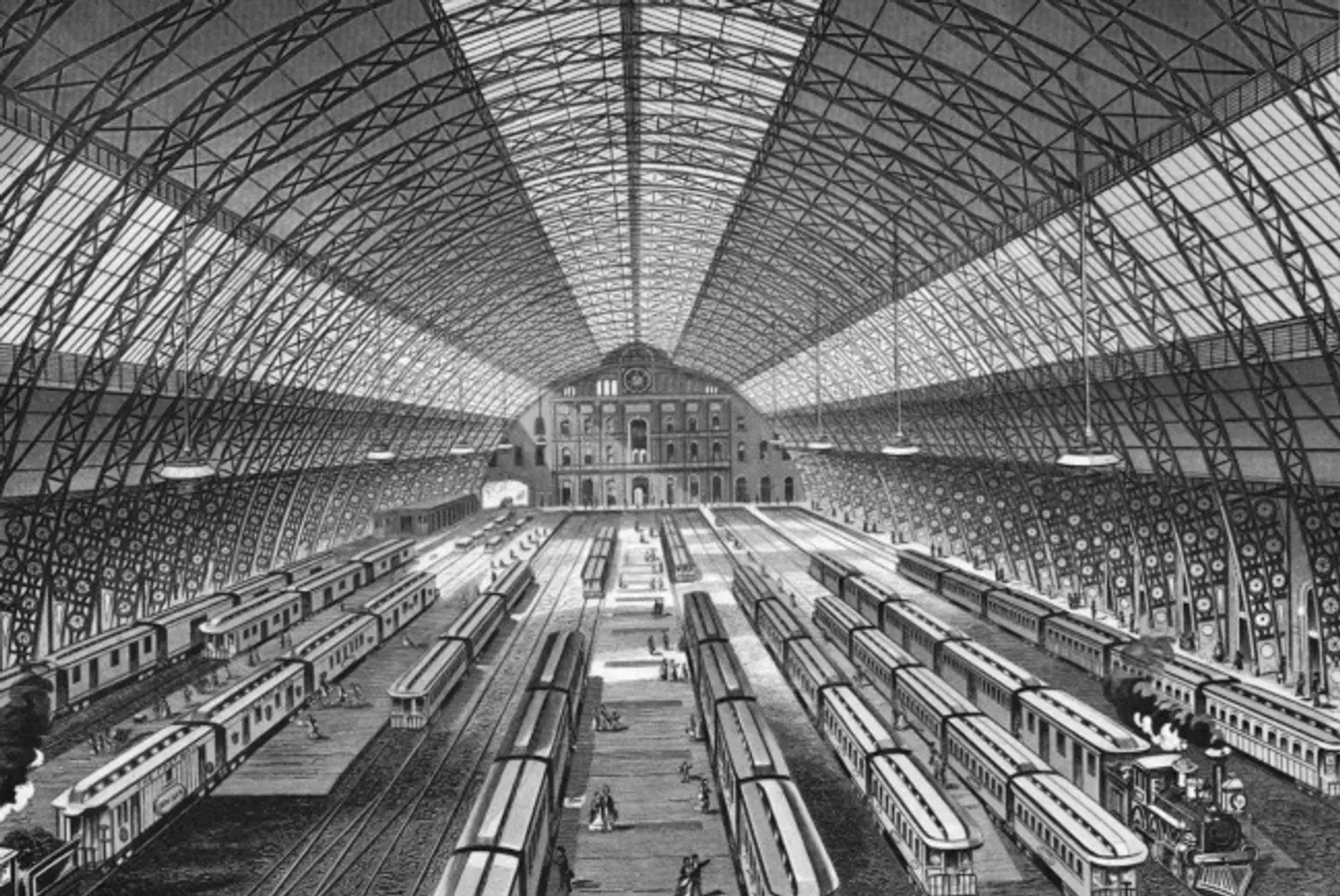 The elevated platforms under the 112-foot glass ceiling, via NYPL
The headhouse building (this is a term for the part of a train station that doesn't hold the tracks) was L-shaped, with its shorter leg fronting 42nd Street and longer leg running along Vanderbilt Avenue, which was a newly created street along which there was also a large restaurant and basement-level offices. The actual train shed boasted three firsts in America: the platforms were the height of the cars, the roof above the tracks was glass and iron; and only ticketed passengers could go on the platforms.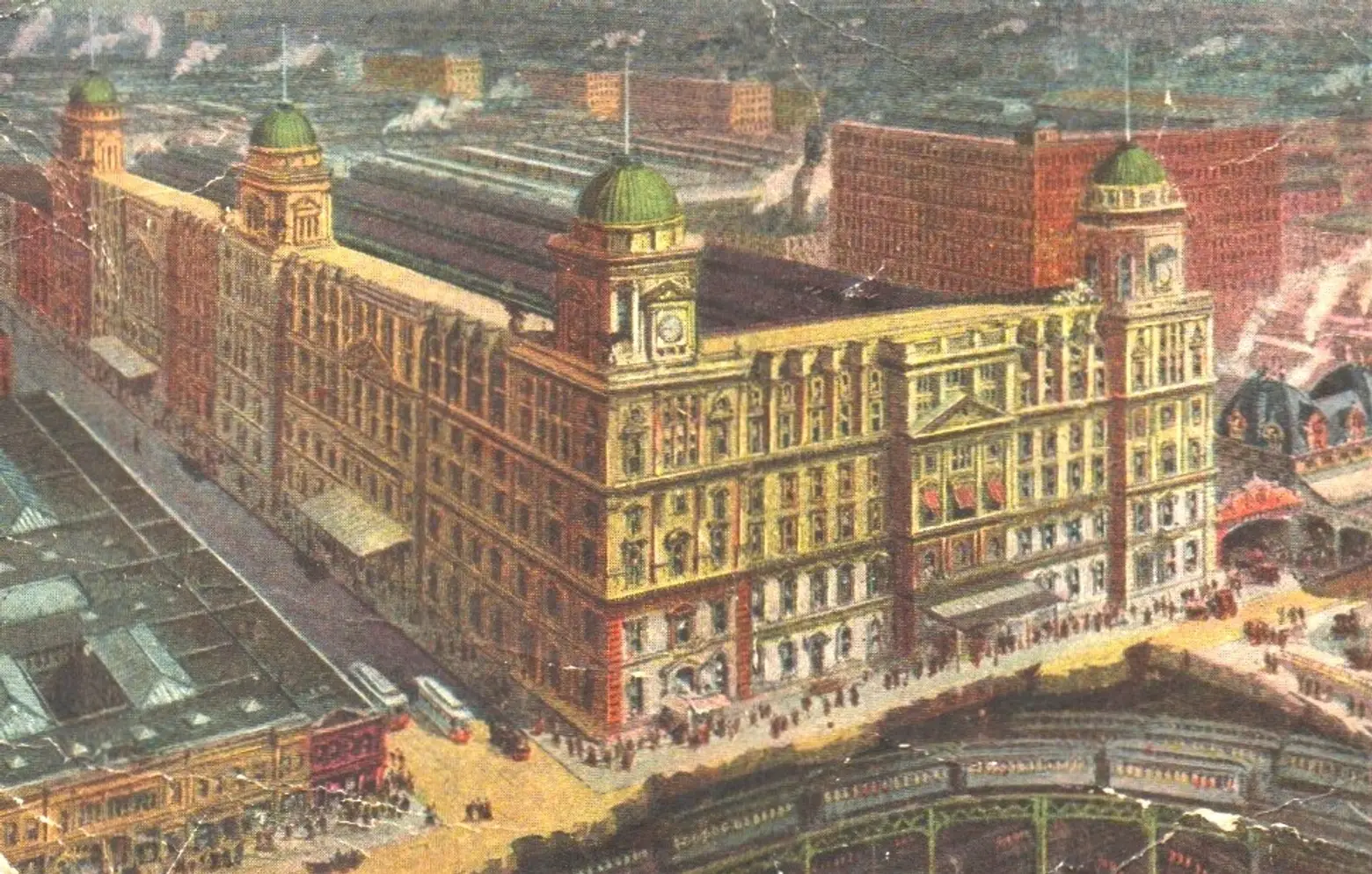 By 1900, Snook's headhouse had been demolished to make way for a larger structure to accommodate the city's growing population. The new station was six stories instead of three and received a completely new French Renaissance facade by railroad architect Bradford Gilbert. The tracks and train yard were also reconfigured, with the new structure being renamed Grand Central Station.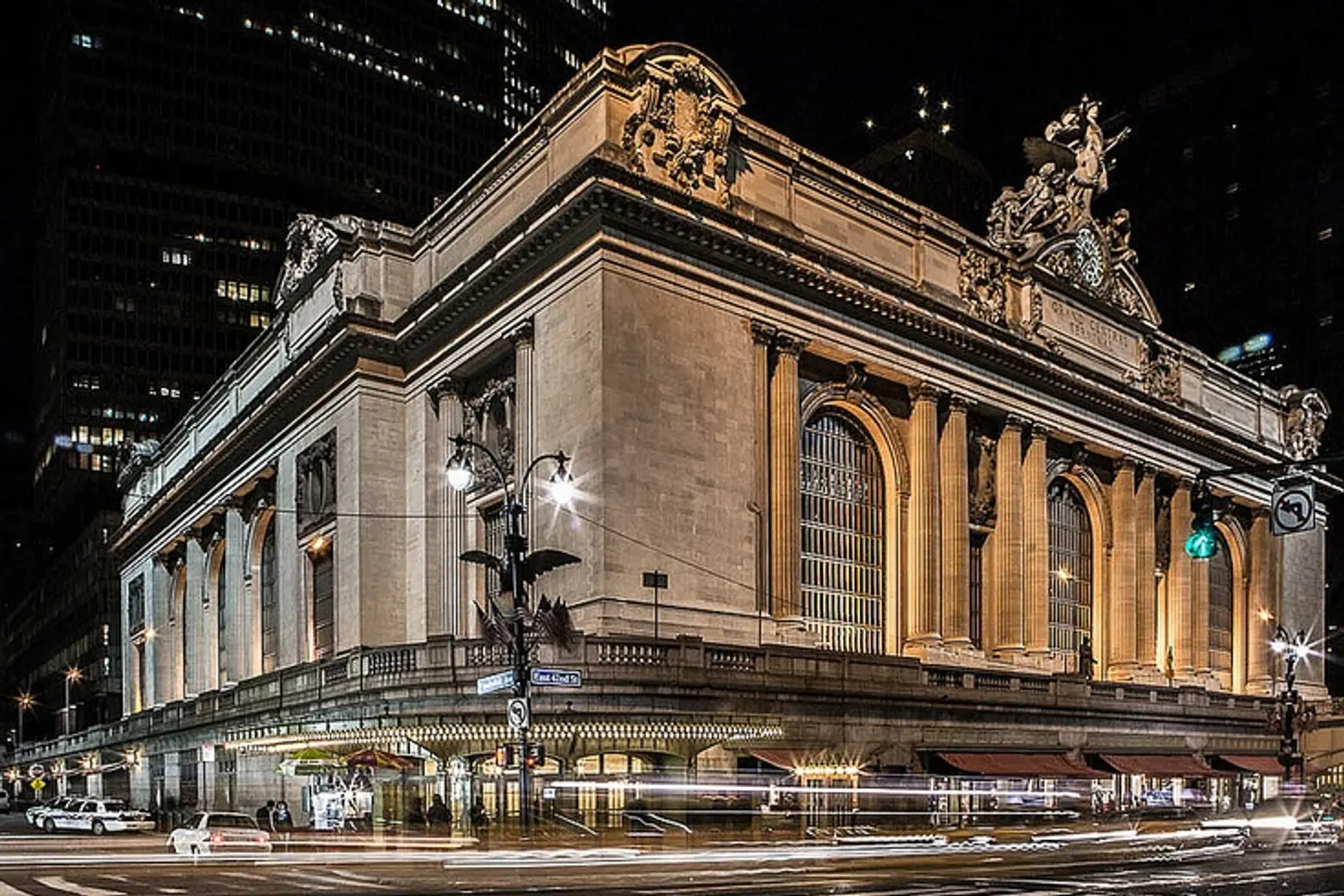 The problem with Grand Central Station had to do with the steam-powered trains. Conductors often couldn't see the tracks in front of them when the tunnels got filled with smoke, resulting in several deadly accidents, the final one killing 15 passengers in 1902. The following year, the station was torn down to be replaced by today's Grand Central Terminal, designed by the architectural firms of Reed and Stem and Warren and Wetmore and engineered to service electrified train lines.
RELATED: