Empire State Building unveils second floor immersive observatory experience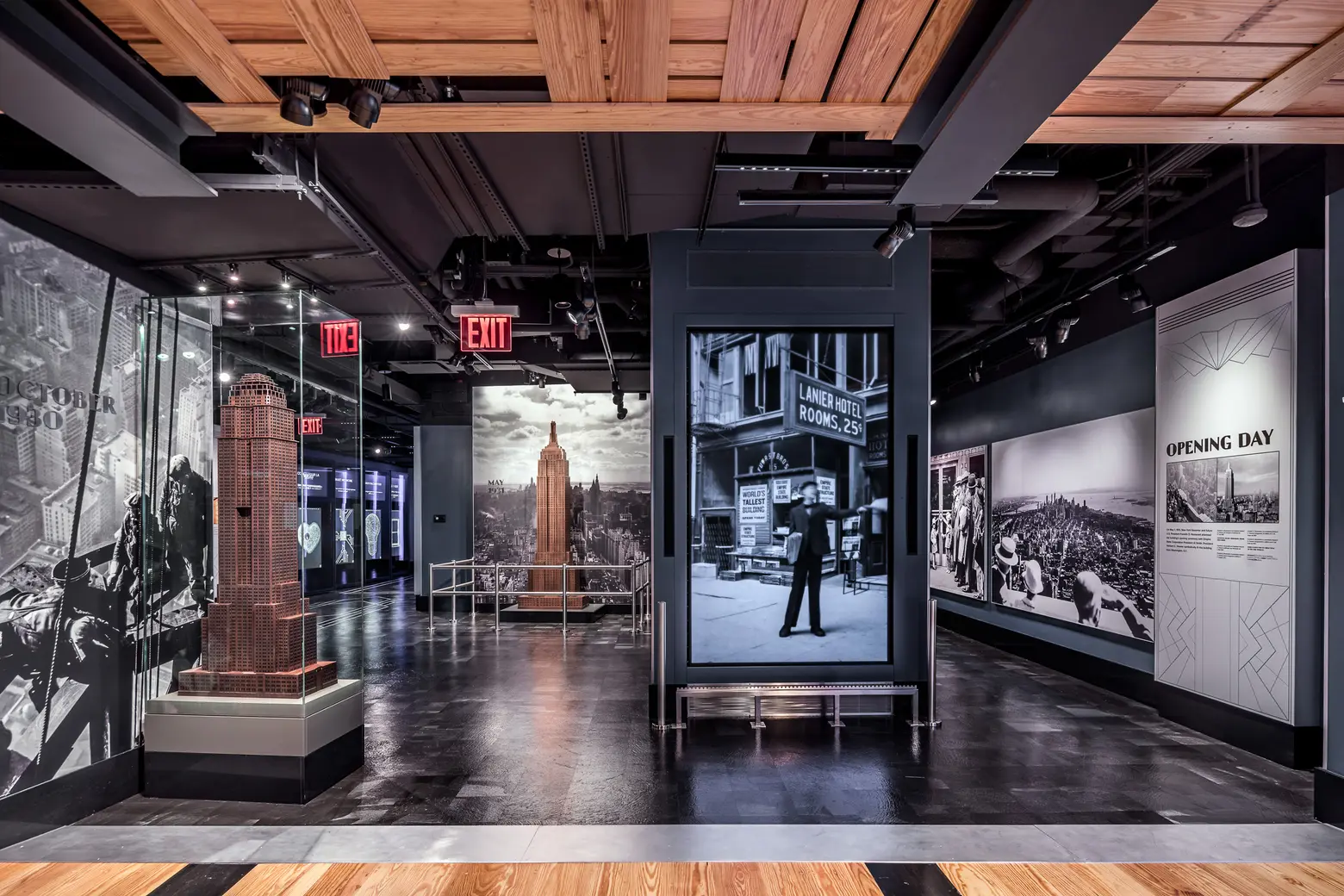 Photo credit: Evan Joseph for Empire State Realty Trust.
The Empire State Building unveiled today the second phase of a freshly reimagined $165 million Observatory Experience. The new second-floor gallery treats visitors to a series of nine individual exhibits, taking them on a digitally enhanced, experiential journey from the building's construction to its current iconic cultural status. The 10,000-square-foot gallery's redesign was led by experience designer Thinc along with team members IDEO, Squint Opera, Beneville Studios, Diversified, Intersection, Kubik Maltbie, Otis Elevator Company and Tenguerian Model.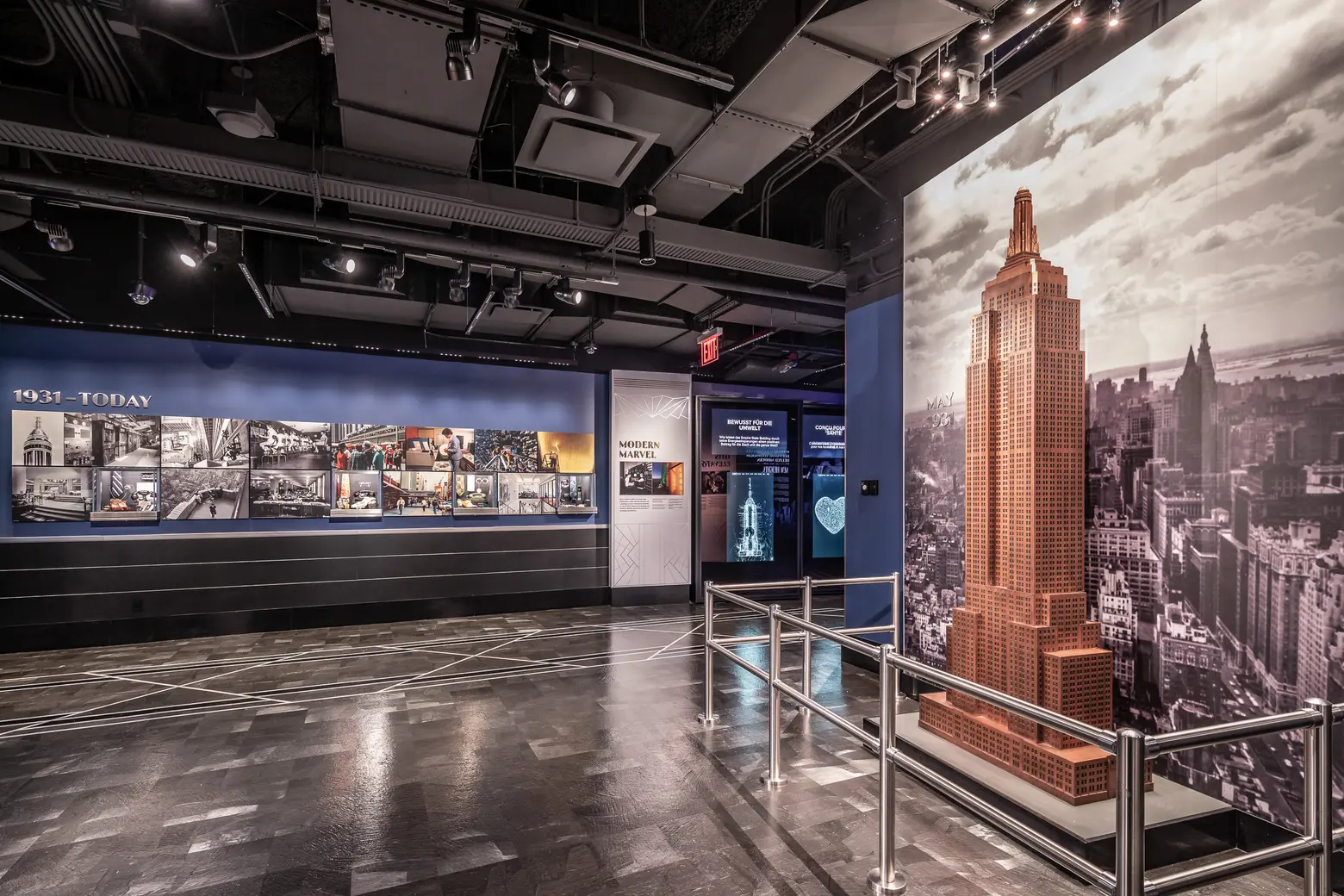 Phase two follows the construction of a brand-new Observatory entrance at 20 West 34th Street which was completed in August of 2018. Some highlights of the newly-opened gallery include:
The Site in the 1920s: A black-and-white panoramic image depicts the site of the original Waldorf Astoria Hotel as construction of the Empire State Building begins. Through building surveyors, guests can look in and see the New York City streets of the late 1920s come to life in full color.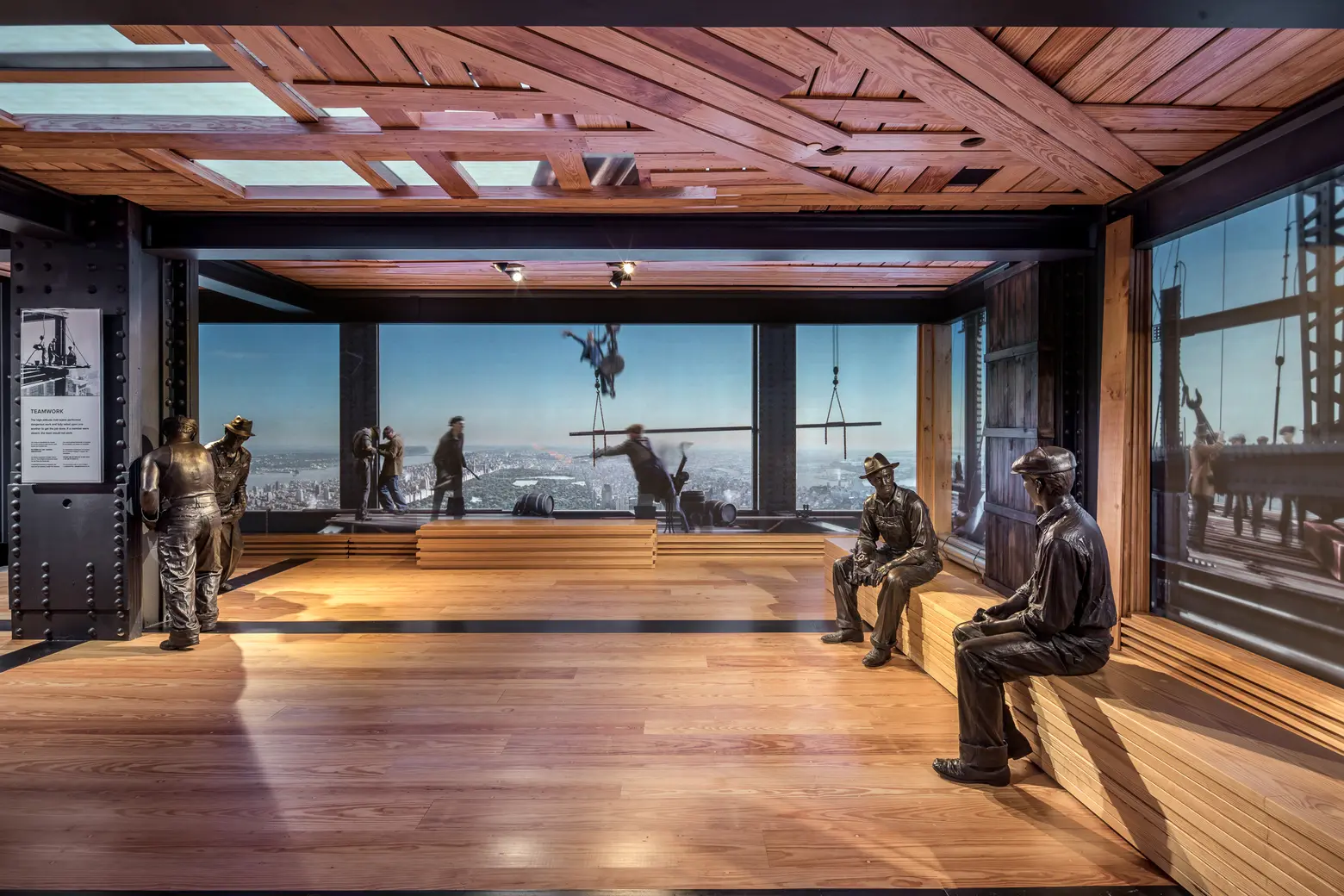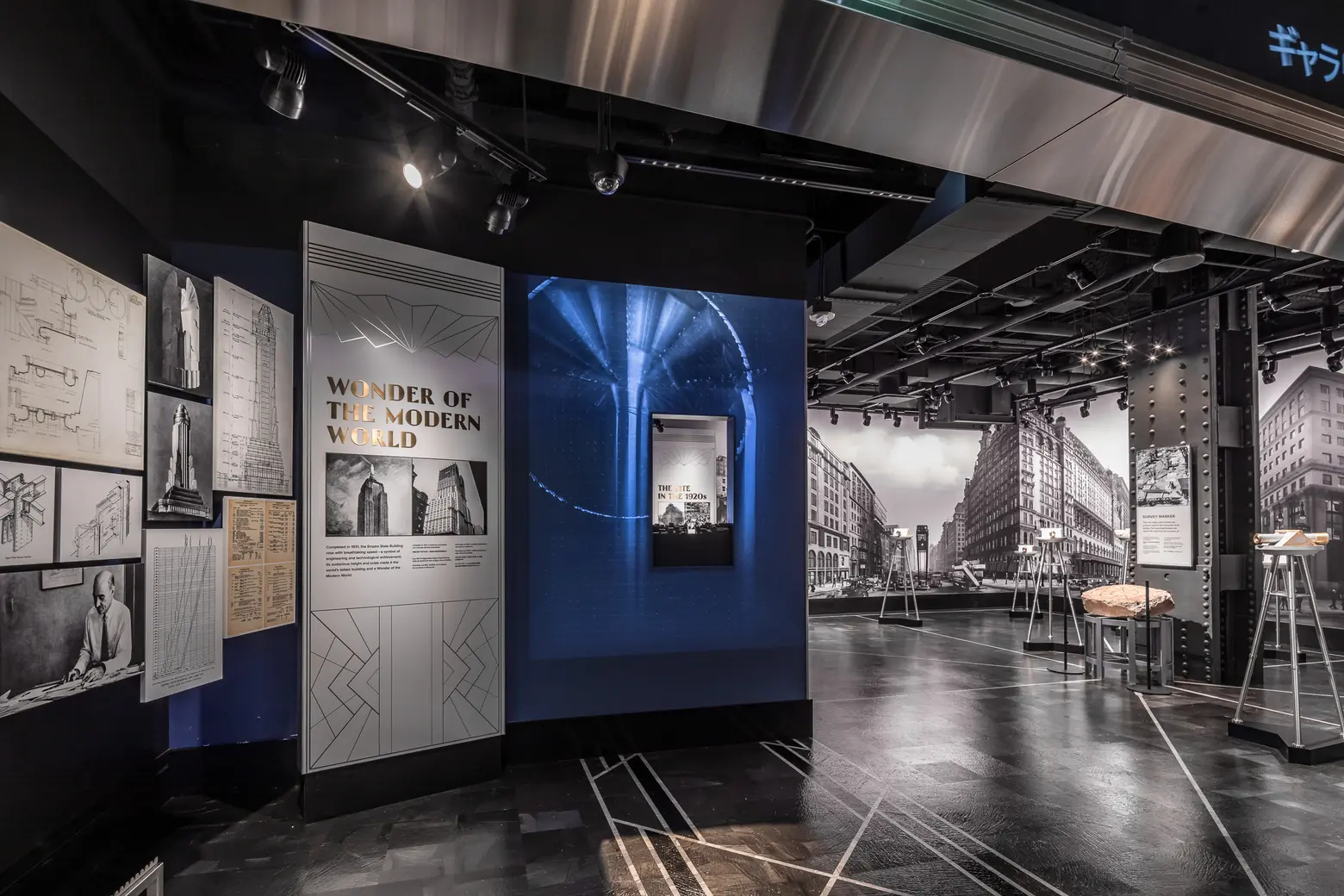 Construction: Inspired by the photography of Lewis Hine, visitors will be transported back in time as hot rivets and steel beams fly overhead and the sounds of New York City come alive in surround sound.
Opening Day: The excitement of opening day is news on the streets of 1930s New York City
Modern Marvel: The Modern Marvel exhibit outlines the specific measures taken to make the Empire State Building a world leader in sustainability and a leading example in energy efficiency.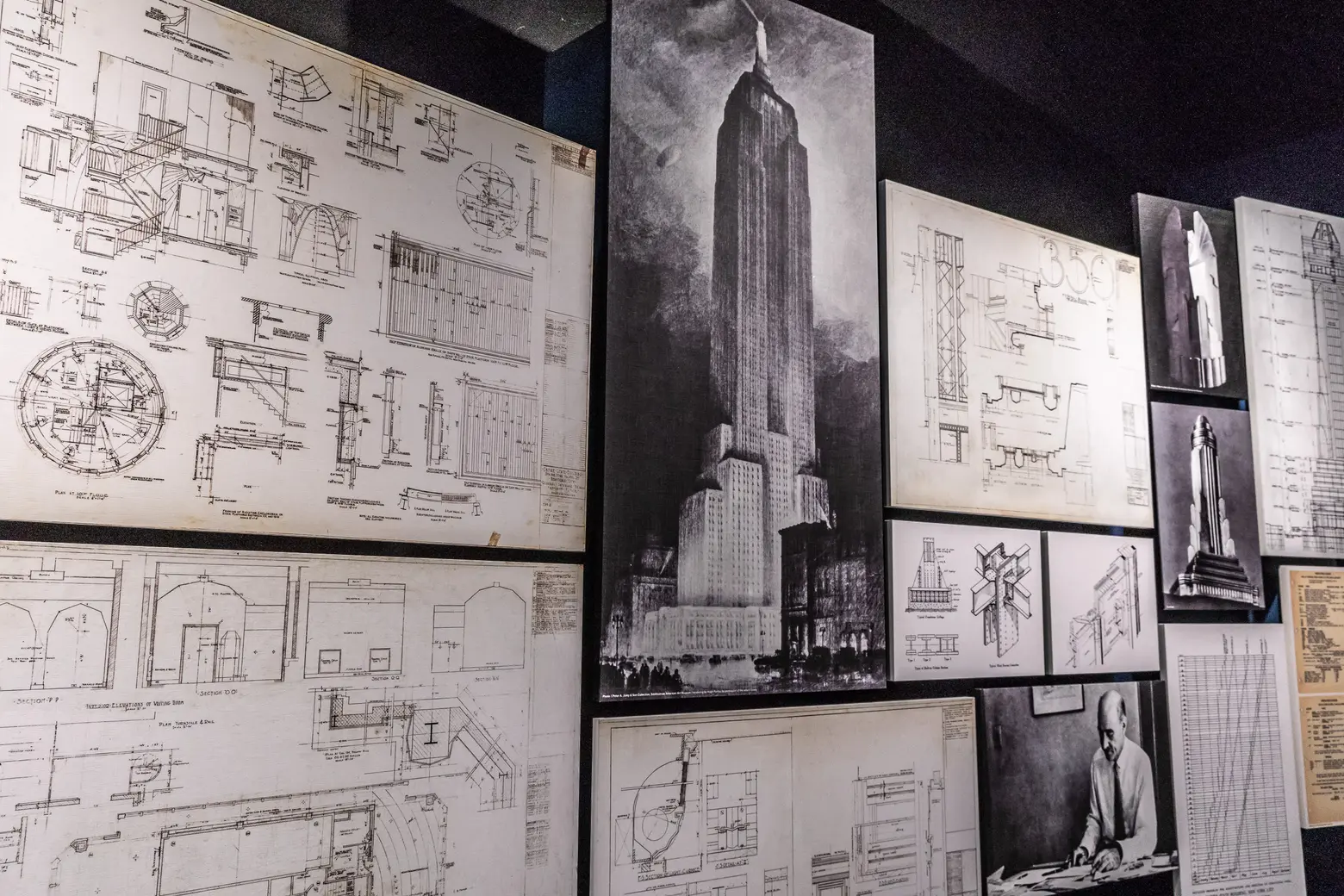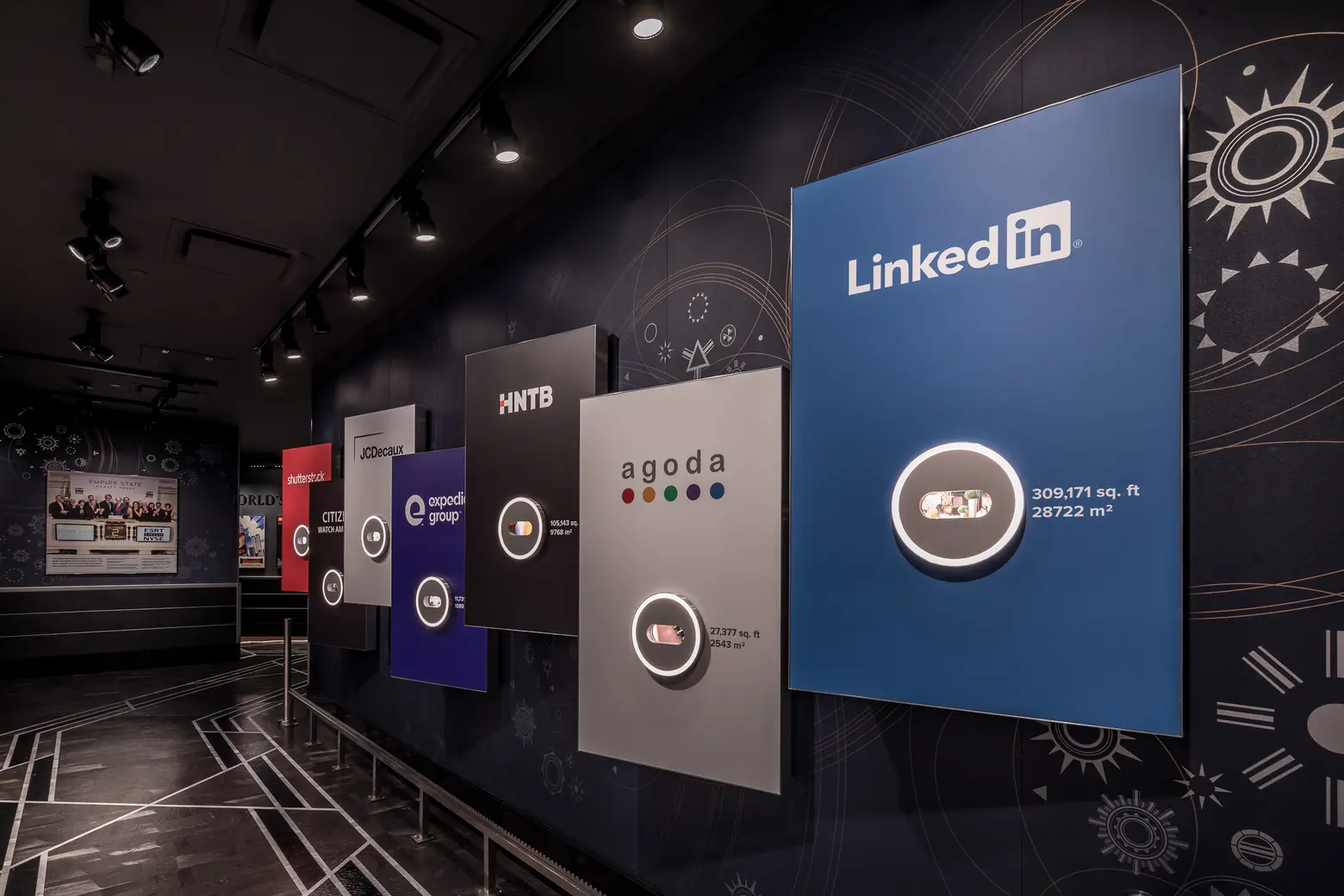 Otis Elevators: Otis delivered the groundbreaking technology that made the towering height of ESB possible. In a dedicated exhibit, Otis showcases not only how the original elevators operated, but teaches visitors about the latest technology installed in the newest elevators.
Urban Campus: Very few visitors to the Empire State Building are aware of what goes on in the nearly 100 floors they don't see. Urban Campus offers a glimpse into some of the major tenant spaces, amenities, and hidden views of the building as experienced by those who work there.
World's Most Famous Building: Set to an original score commissioned for this exhibit, more than seventy screens display highlights of ESB's starring role in pop culture from every decade since the 1930s. Visitors from around the world will recognize the hundreds of movies, TV shows, commercials, cartoons, comic books, and video games that feature the world's most famous building.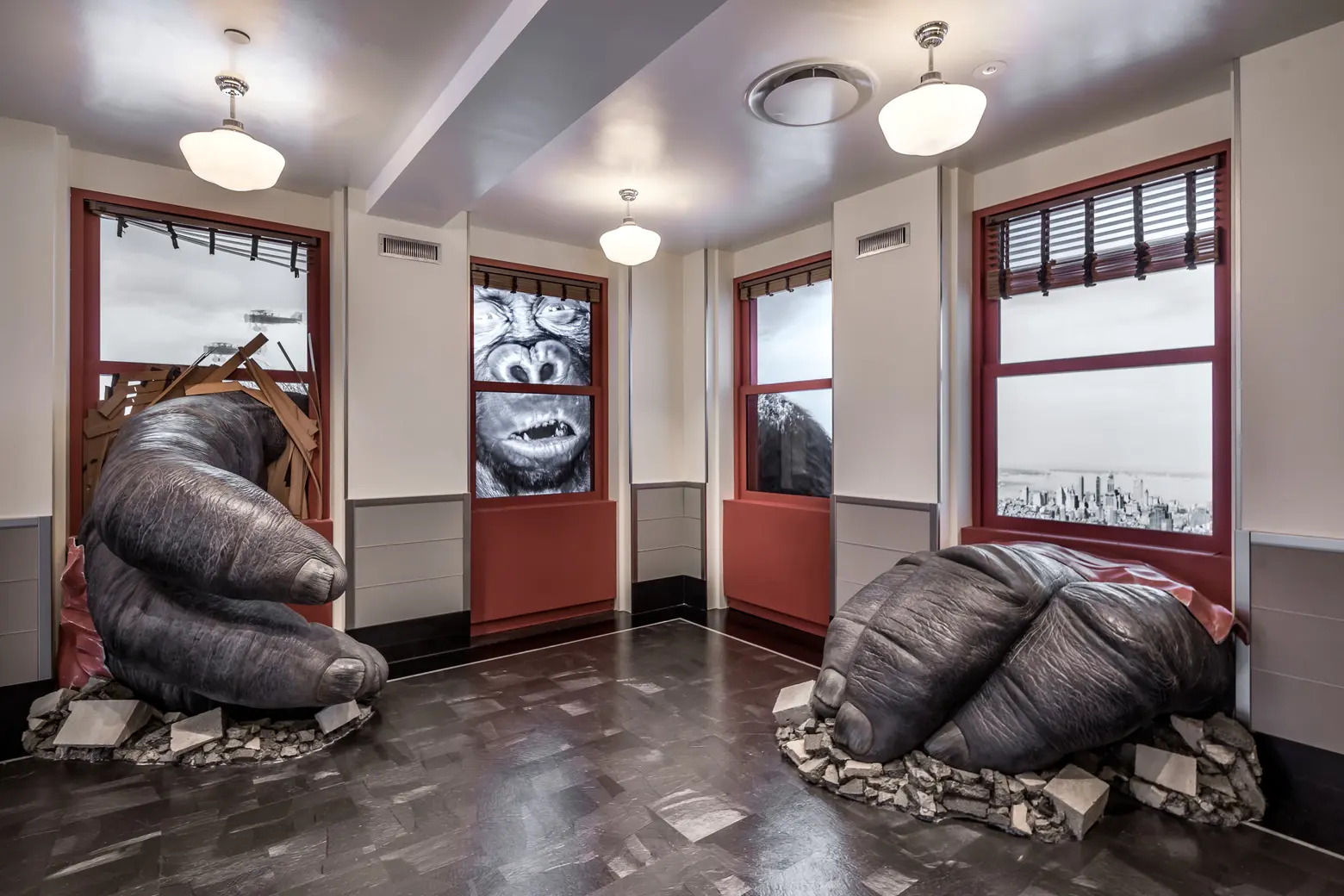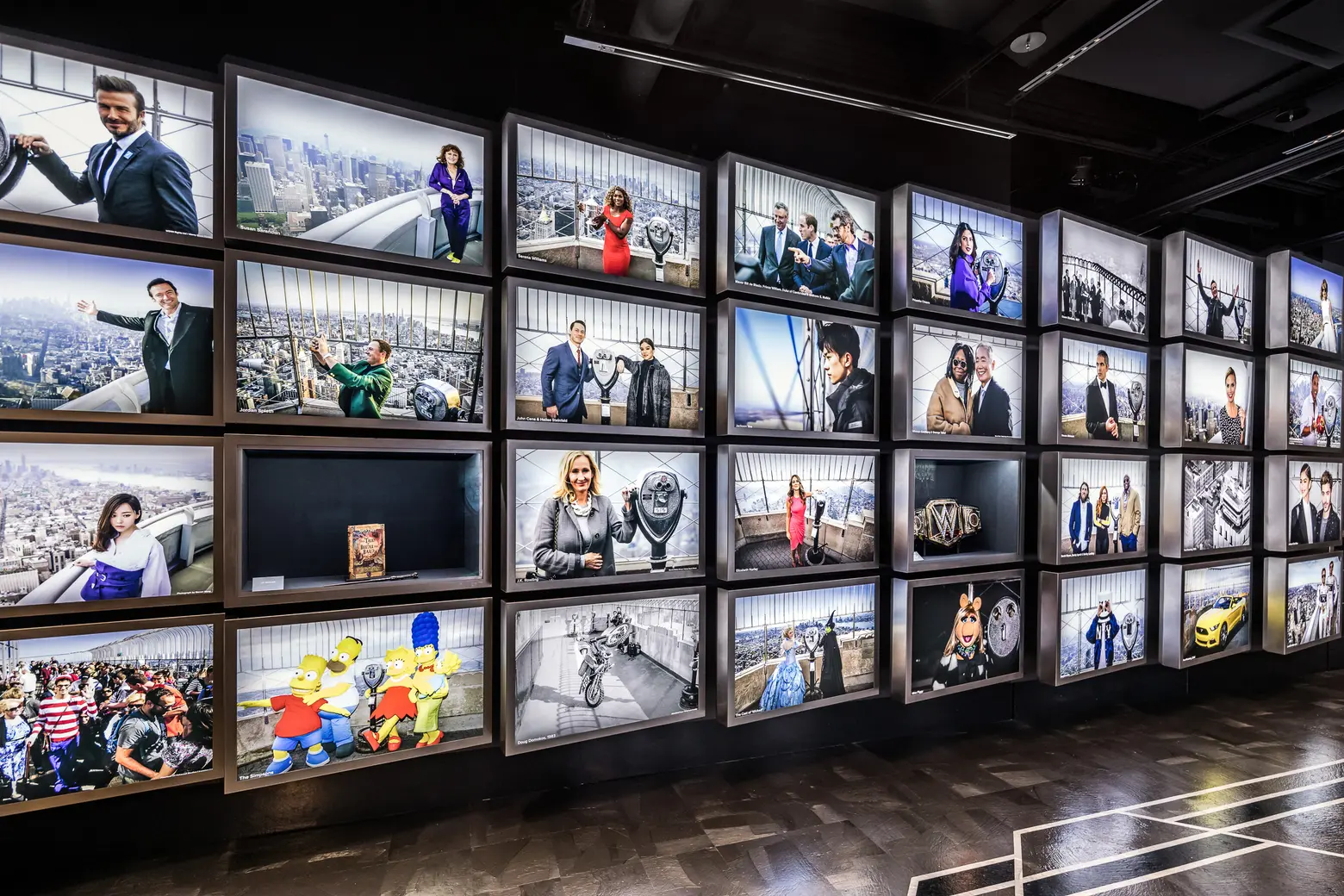 King Kong: Visitors walk into an office from the 1930s where the famous, giant ape's fingers pierce the walls as he dangles from the building and dodges vintage fighter planes.
Celebrity: The Empire State building is a popular destination for A-list celebrities and worldwide talent with many famous faces from around the globe visiting its world-famous 86th Floor Observatory.
RELATED:
Photo credit: Evan Joseph for Empire State Realty Trust.