JPMorgan's all-electric supertall at 270 Park Avenue tops out in Midtown East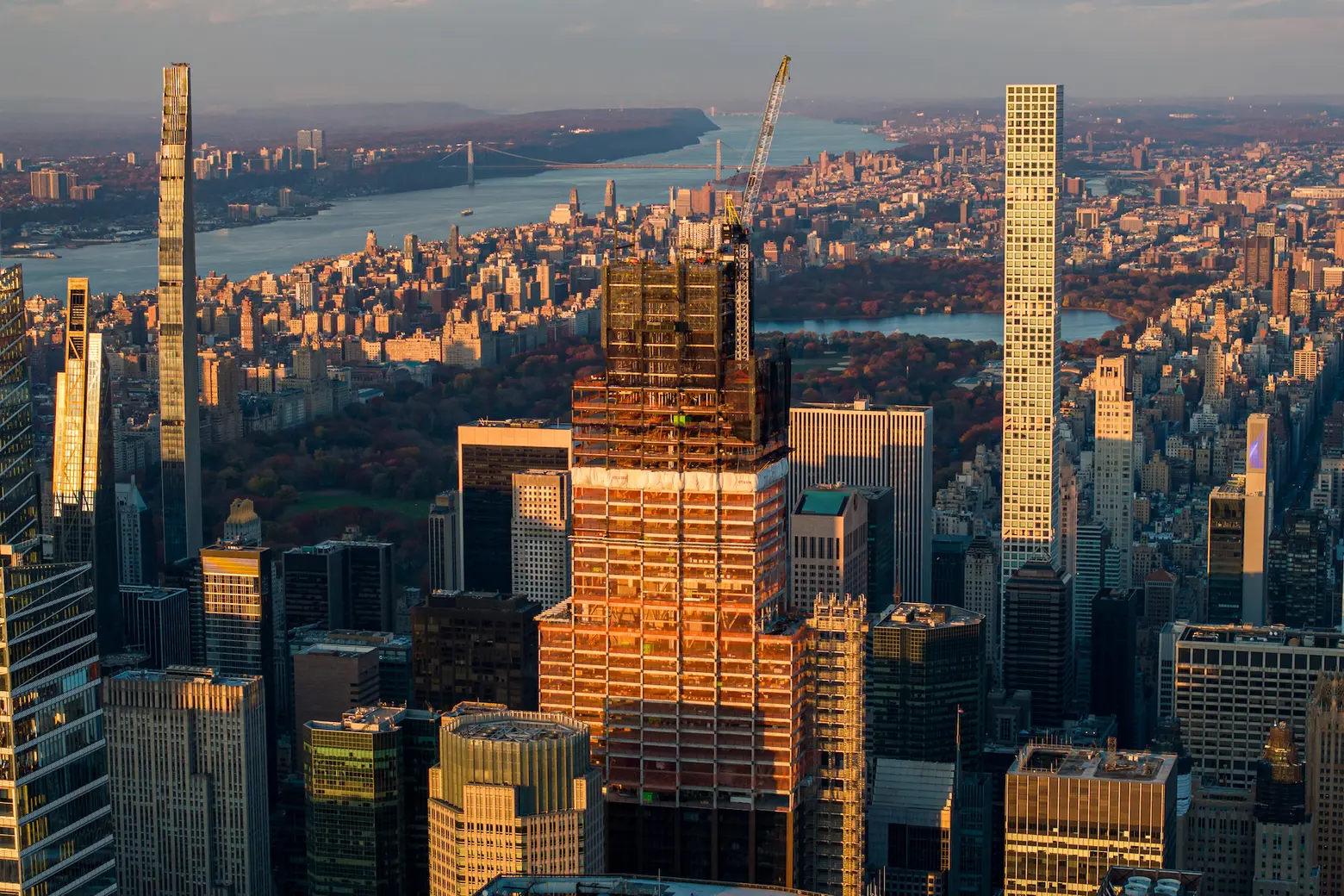 Photos courtesy of Max Touhey for JPMorgan Chase unless otherwise noted.
New York City's largest all-electric skyscraper has topped out in Midtown East. JPMorgan Chase on Monday announced the placement of the final steel beam at 270 Park Avenue, a nearly 1,400-foot-tall building that will serve as the company's global headquarters. Designed by Foster + Partners, the 60-story tower will house 14,000 employees across 2.5 million square feet of flexible space. The net-zero building features a striking "fan-column" structure that rises roughly 80 feet above street level and outdoor space on Park and Madison Avenues.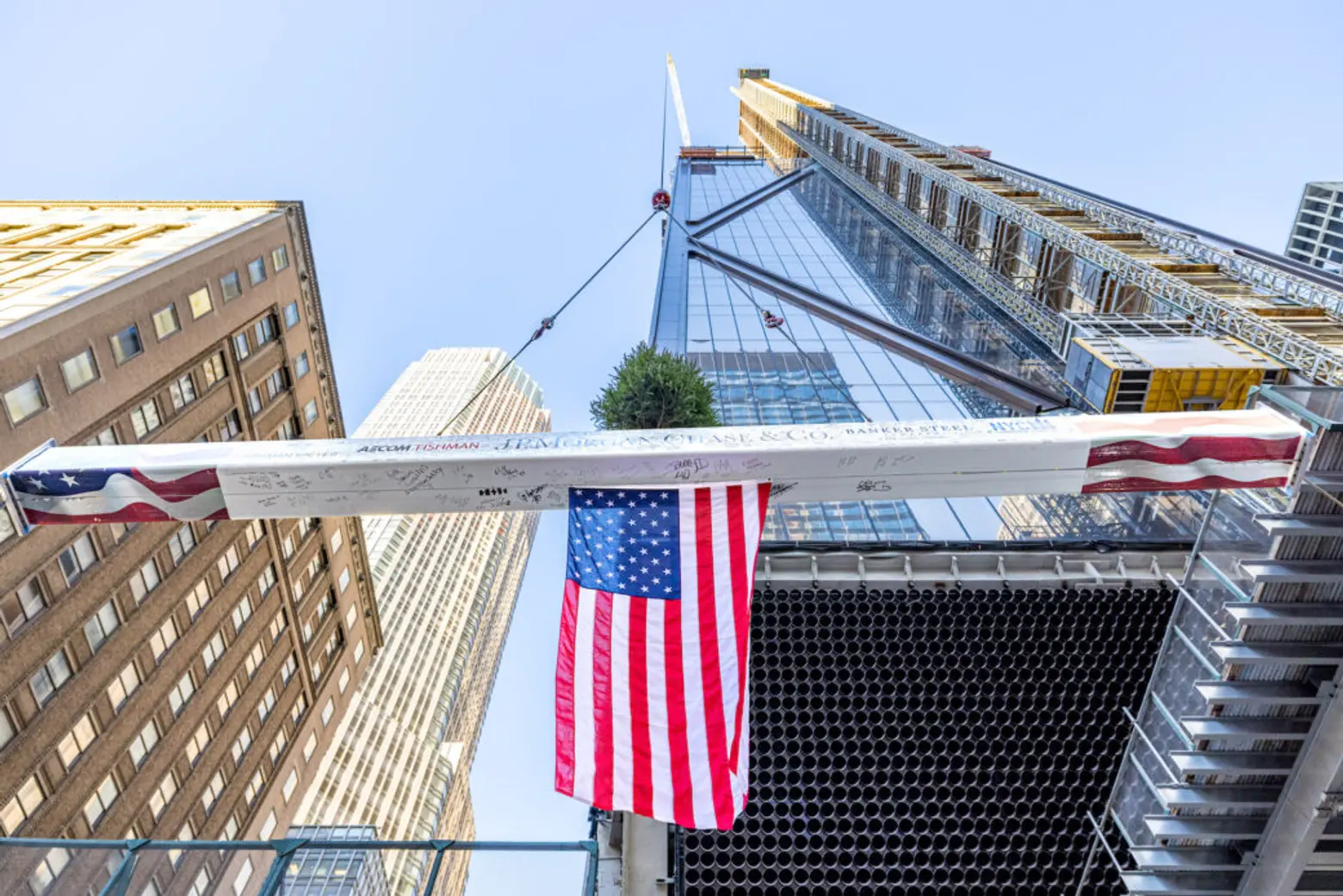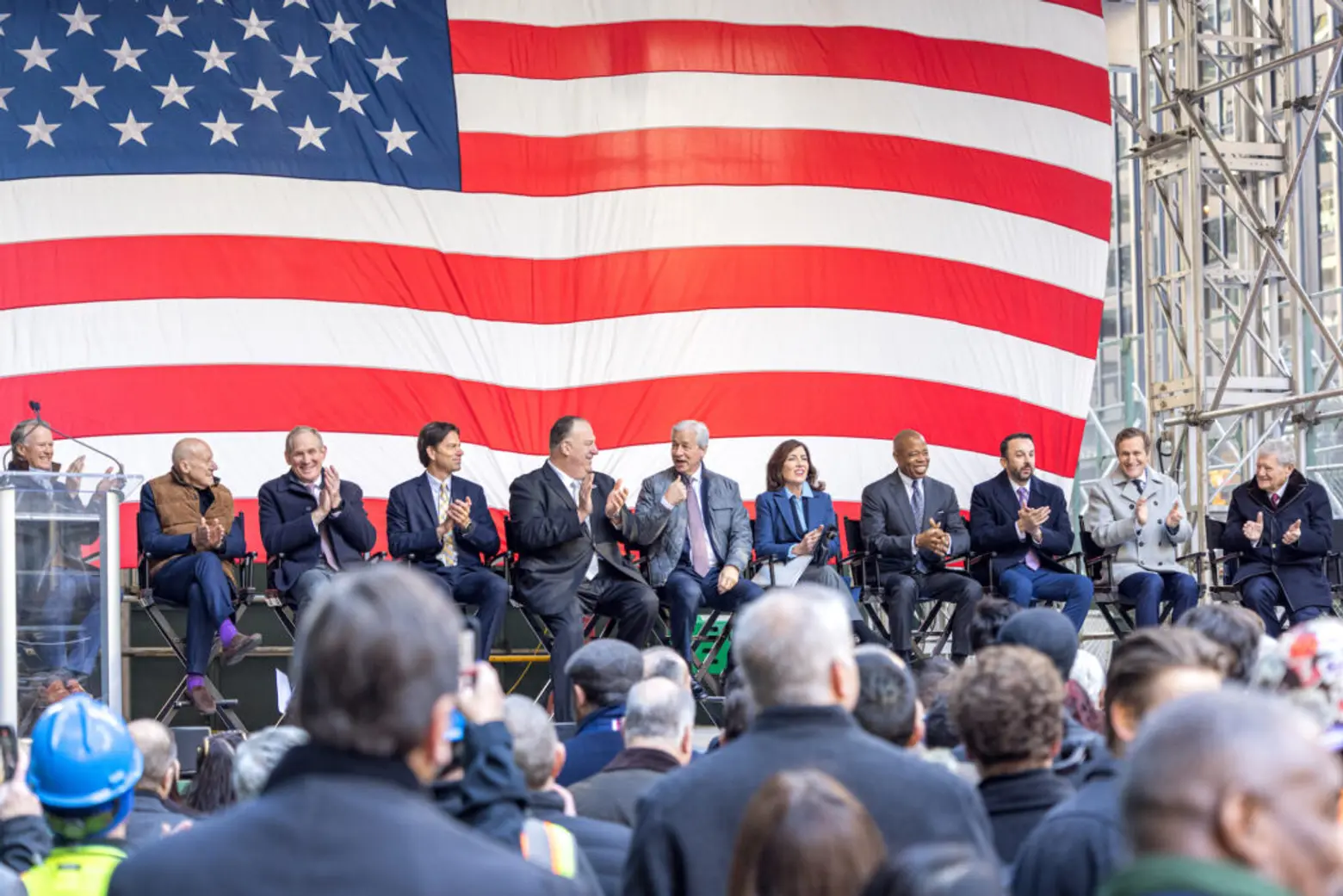 "JPMorgan Chase is proud to have called New York City home for more than 200 years and this building is a symbol of our long-term investment that will impact future generations of New Yorkers," Jamie Dimon, JPMorgan Chase Chairman and CEO, said. "I am so proud of the exceptional and dedicated team of people who have worked through very challenging conditions to get the job done and complete this phase of the project."
The skyscraper will be 100 percent powered by renewable energy sourced from an upstate New York hydroelectric plant. The all-electric building also features an advanced water storage system, triple-plane glazing, and new technologies that predict and adapt to energy needs.
JPMorgan employees will have access to more communal spaces, a health and wellness center with yoga, cycling, medical services, and meditation spaces. The building also features a large food hall and conference center on the highest levels.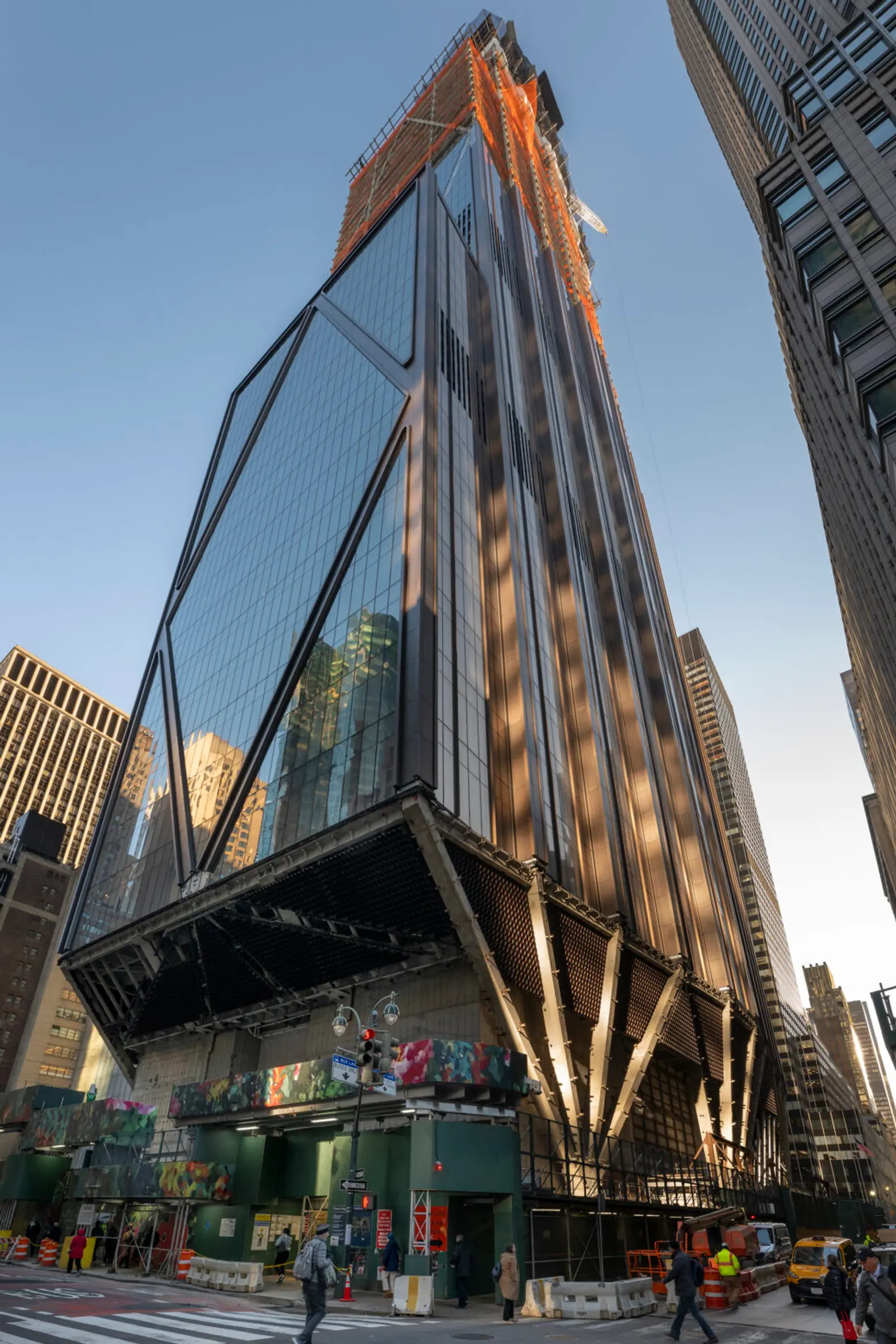 The new headquarters will offer 2.5 times more outdoor space on ground level, including wider sidewalks, a large public plaza on Madison Avenue with natural green space, and other amenities tailored for residents, workers, and visitors who frequently visit the neighborhood.
The building's steel frame was constructed over the last three years by more than 300 Local 40 ironworkers and hundreds of engineers, crane operators, and construction workers. The frame utilized more than 93,600 tons of recyclable, US-made structural steel fabricated by Banker Steel Company.
During the remainder of the building period, the project will create more than 8,000 construction jobs across 40 local unions, generating an additional $2.6 billion in economic activity for NYC.
"This project marks a significant milestone in New York's economic comeback. Built with American-made steel and New York union labor, the new JPMorgan Chase headquarters on Park Avenue will generate economic activity for our state and welcome tens of thousands of workers," Gov. Kathy Hochul said at Monday's topping-out event.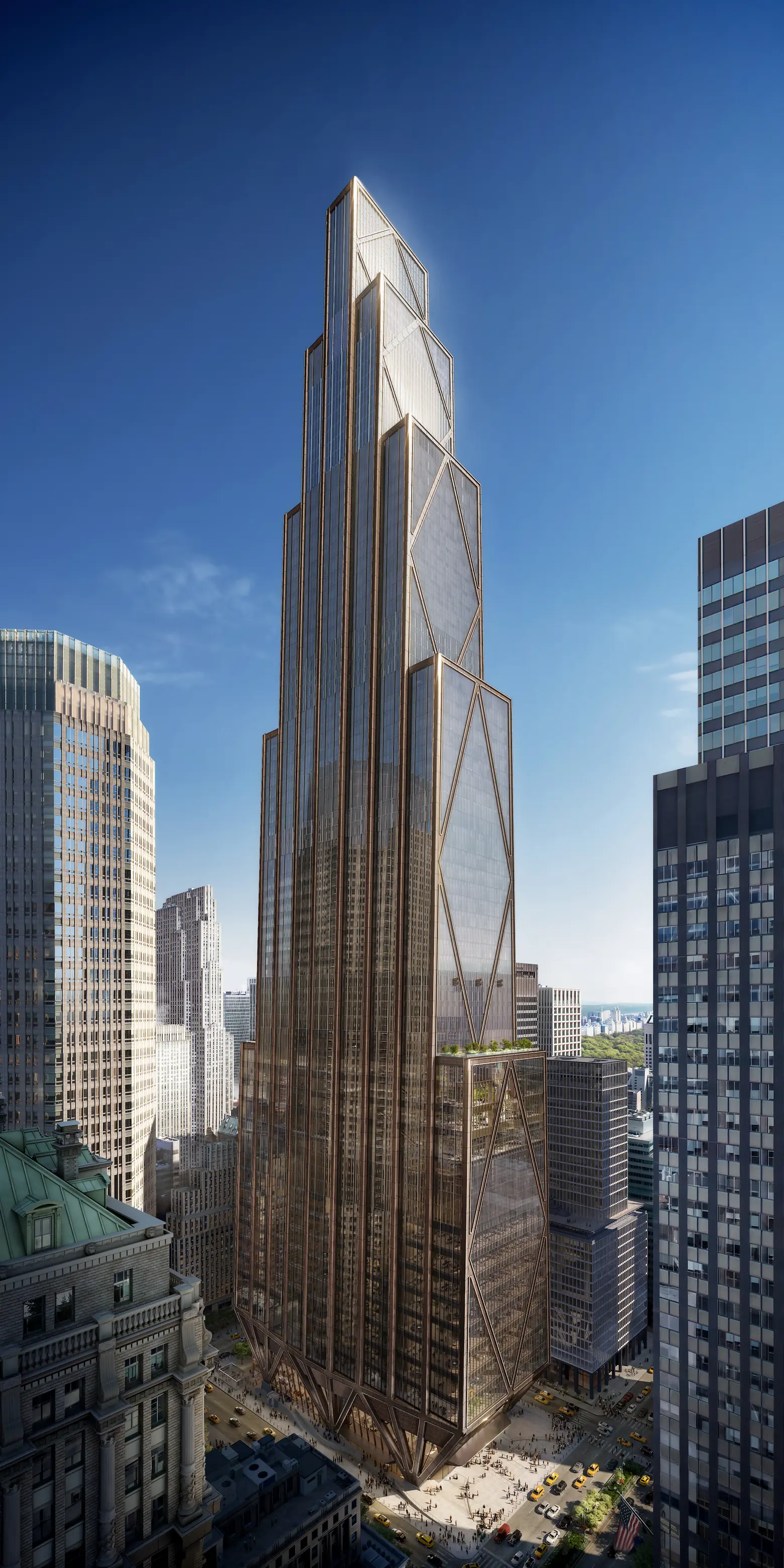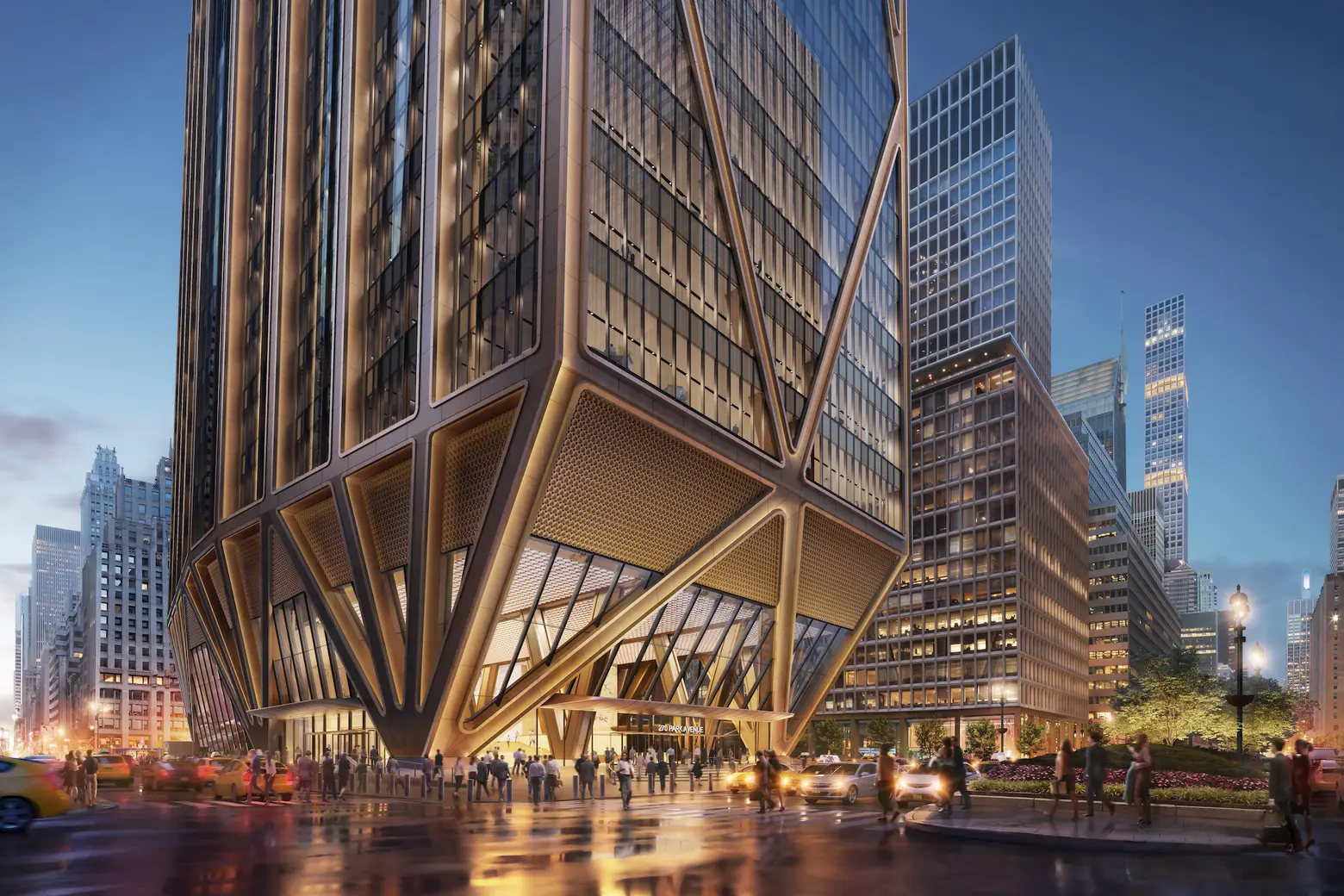 The project was the first development under the East Midtown Rezoning effort, which was approved by the city in 2017 to spur the creation of 6.5 million square feet of modern office space from East 39th Street to East 57th Street from Third Avenue to Madison Avenue.
JPMorgan Chase acquired 680,000 square feet of air rights from Grand Central Terminal and an additional 50,000 square feet from St. Bartholomew's Episcopal Church. The proceeds from the air rights have been used to finance public space improvements throughout Midtown.
Construction of the new building required the demolition of the 52-story Union Carbide Building, designed by Gordon Bunshaft and Natalie de Blois in 1961. When the project was first announced in 2018, preservationists took issue with demolishing the building due to the fact that it was designed by de Blois, one of the few female senior designers at the time, as 6sqft previously reported. It became one of the largest structures to ever be intentionally demolished.
About 97 percent of the building's materials from the demolition were recycled, reused, or up-cycled, according to the architects.
The building is expected to open in 2025.
RELATED: