Empire State Building gets a new, nightly sparkling light show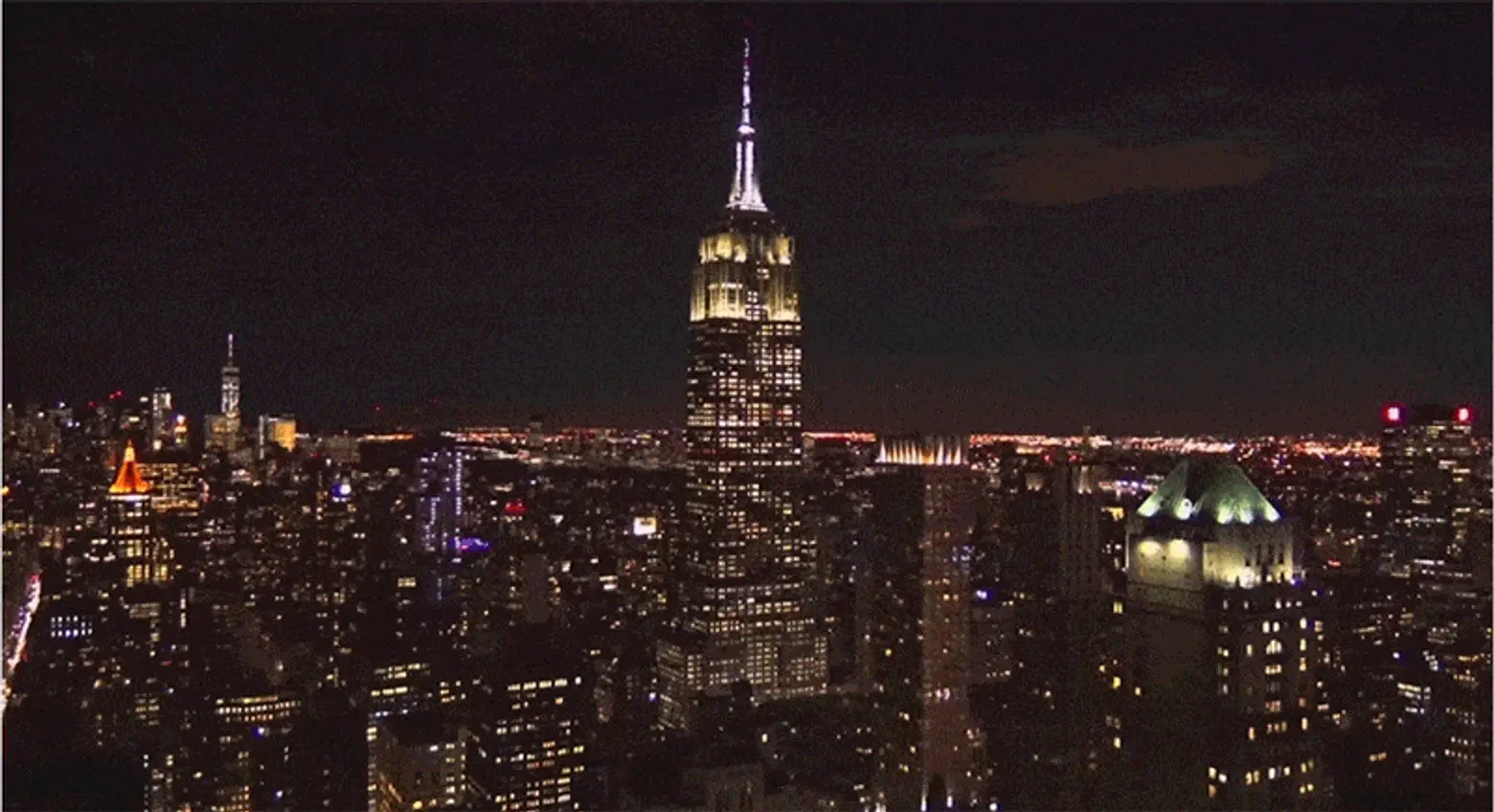 Via Empire State Realty Trust
Via Empire State Realty Trust
If you're lucky enough to be blessed with Empire State Building sightlines, your views will, as of this week, include a five-minute sparkling light show every hour, on the hour, between sunset and 2 AM nightly. As Time Out New York reports, this latest addition to the iconic spire's light show repertoire joins a lighting tradition that began in 1932 and includes holiday flair–red, white, and blue lights on the Fourth of July, the green and orange of the Irish flag on St. Patrick's Day–music-enhanced light shows, and color changes to salute occasions and organizations every night of the year.
Shine bright like a ?! Starting today, you can watch the Empire State Building sparkle at the top of every hour between sunset and 2 AM.

Catch our live stream of the #ESBSparkle on Facebook at 8PM EST: https://t.co/uDc9GYtNOa pic.twitter.com/Ympq0gnJh1

— Empire State Bldg (@EmpireStateBldg) March 11, 2018
The building's lighting tradition started when a searchlight was used to hail the election of New York-born President Franklin D. Roosevelt. In 2012, a new digital LED light system was installed with the capability of bringing 16 million colors, all able to change in an instant, to the city skyline.
The tower has sparkled before on special occasions or partner requests, but not as a regular gig. Now, New Yorkers will have yet another way to mark the passing of every hour. Of the glam new lighting feature, Anthony E. Malkin, Chairman and CEO of Empire State Realty Trust, said, "Just as the world defines the New York City skyline by our famous silhouette, our iconic tower lights are the globally recognized icon of the New York City skyline at night. We are excited to unveil the new sparkle effect which will permanently enhance the New York skyline."
RELATED: