New art exhibit lets you walk through a glowing tunnel in the Garment District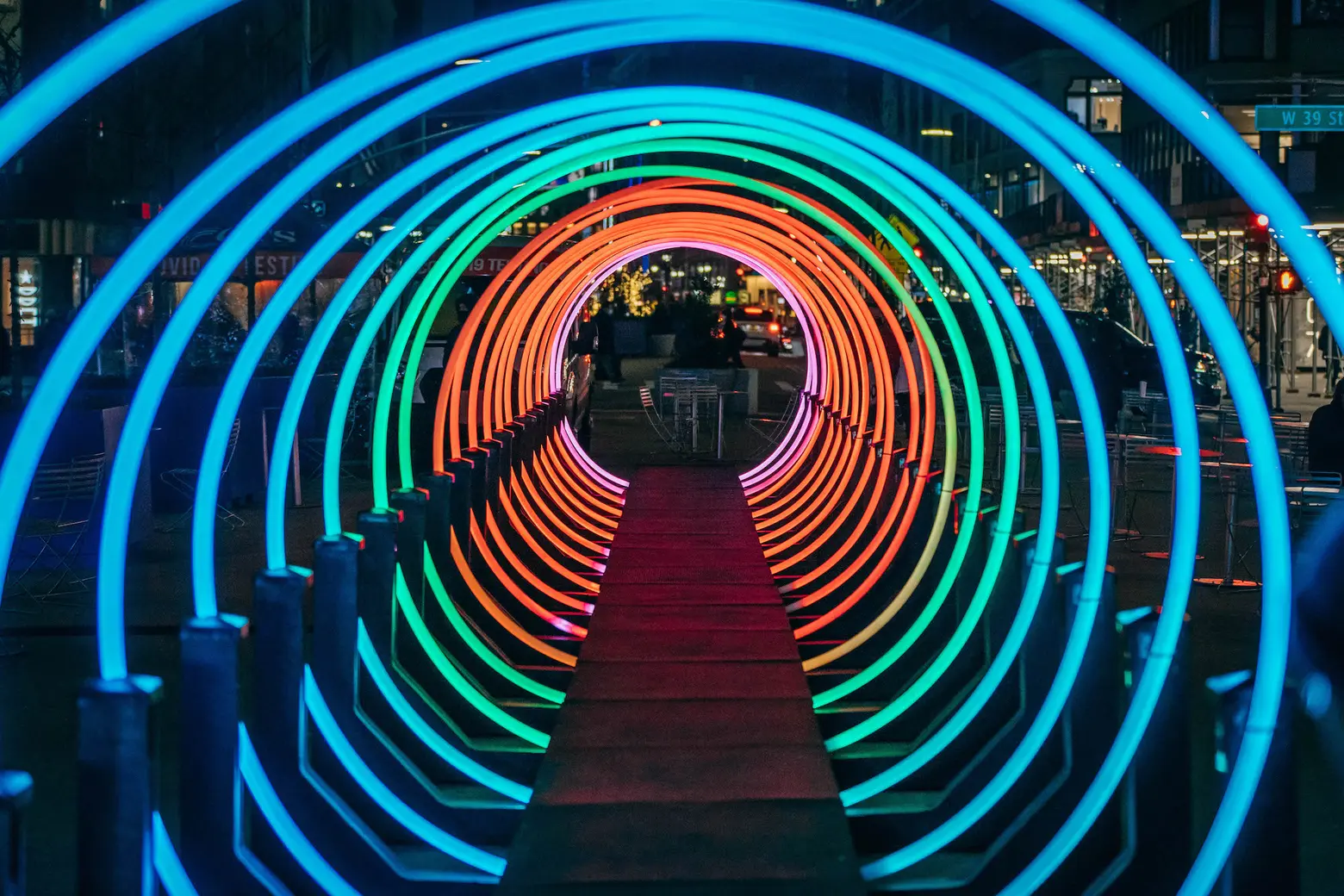 Image courtesy of Alexandre Ayer / @DiversityPics for the Garment District Alliance
A small section of Broadway in the Garment District has been transformed into a glowing tunnel. The Garment District Alliance today revealed Passage, an art installation consisting of 20 illuminated circles that form a tunnel for pedestrians to walk through. The art piece is interactive, with each ring radiating light and emitting sound as participants pass by them. Located on Broadway between 39th and 40th Streets, the free immersive art experience will be open to the public until February 13.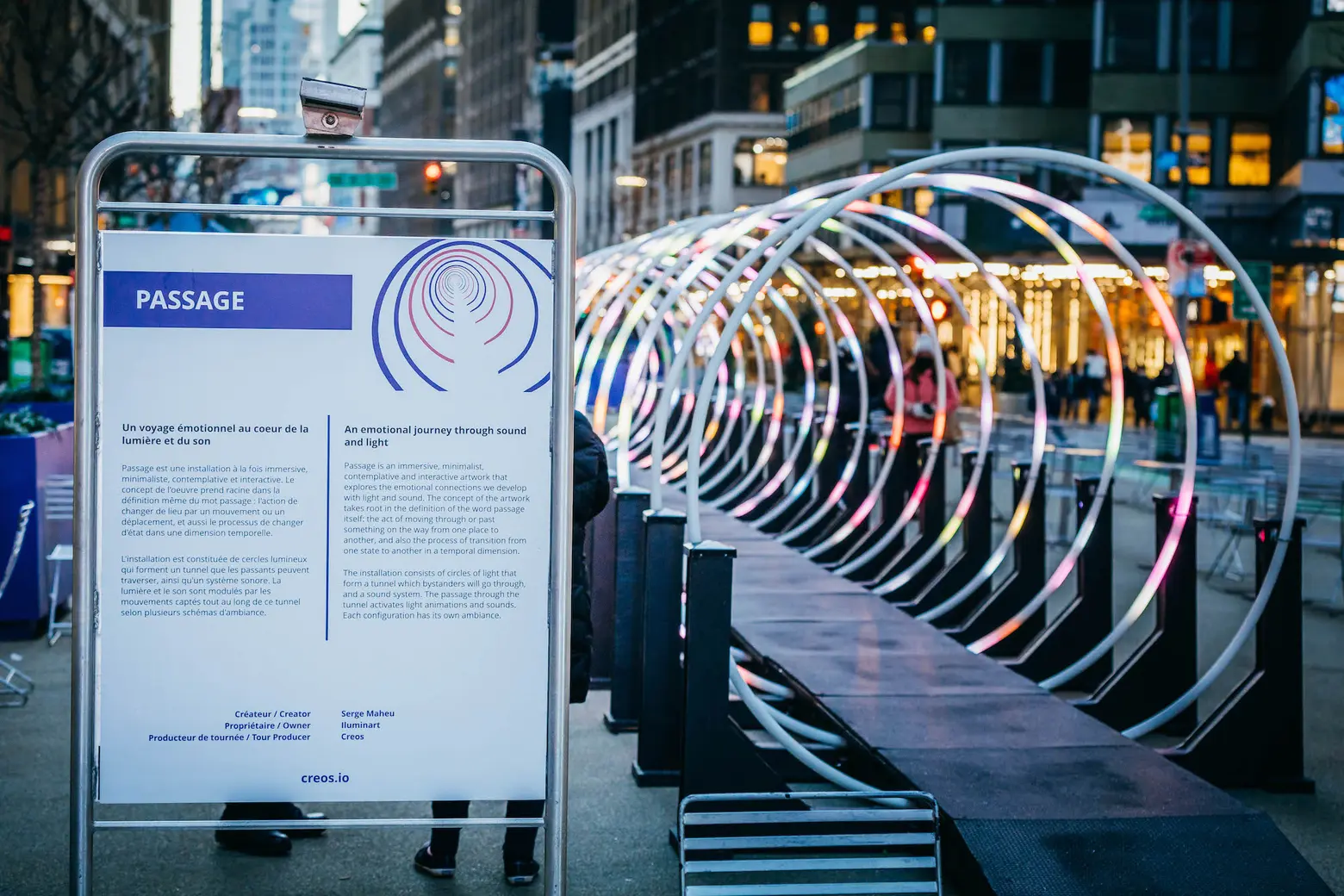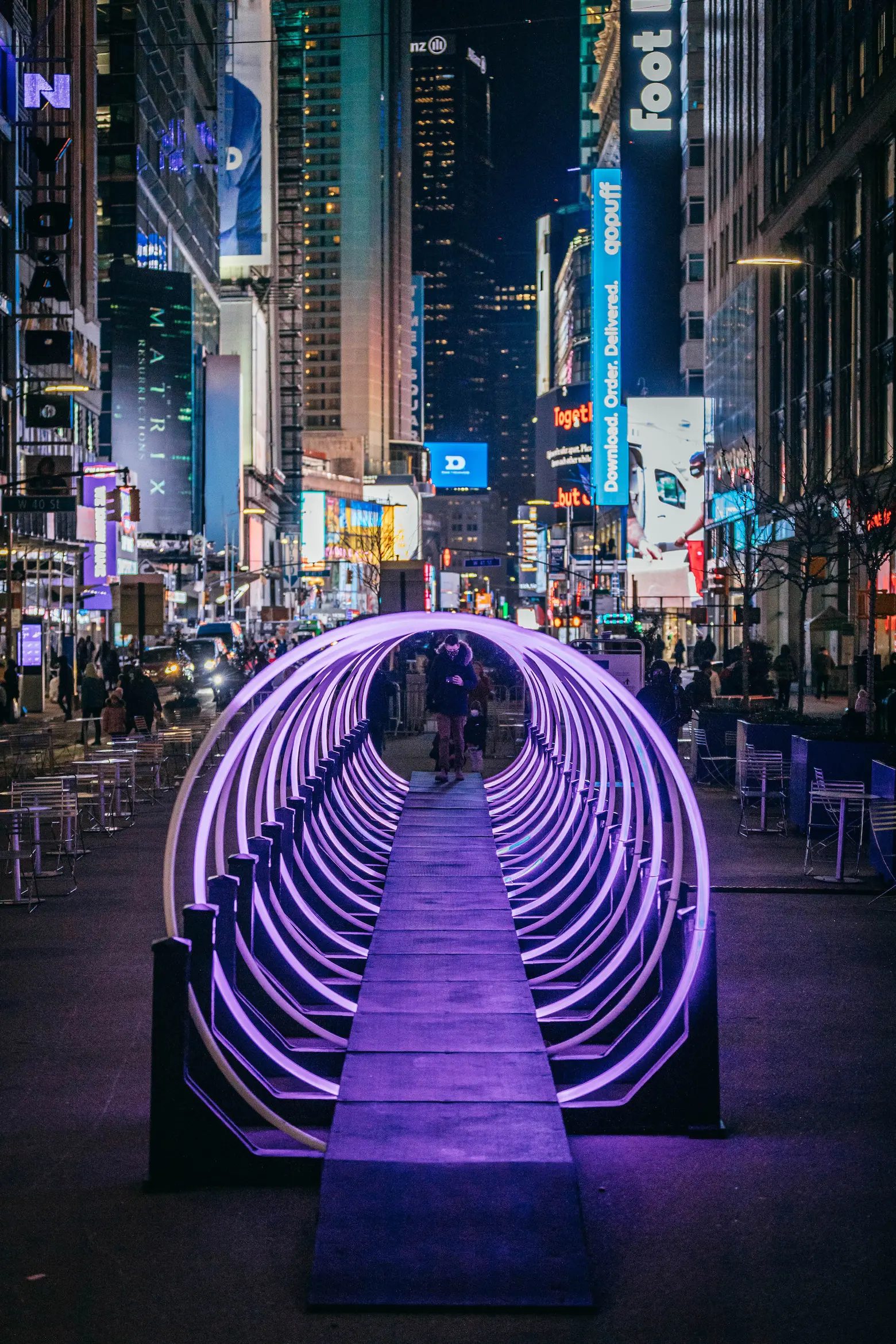 First revealed at Montréal en Lumière in 2017, Passage was designed by Serge Maheu and constructed by Félix Ménard. Maheu's art installation is part of the Garment District Art on the Plazas, a public art program run by the Garment District Alliance and the NYC Department of Transportation's Art Program.
"Passage is truly a fantastic exhibition that has transformed the pedestrian experience on Broadway with its bright, colorful presence," Barbara A. Blair, president of the Garment District Alliance said. "As we kick off the new year, we encourage New Yorkers and visitors to enjoy this outdoor immersive installation as part of their visit to the Garment District."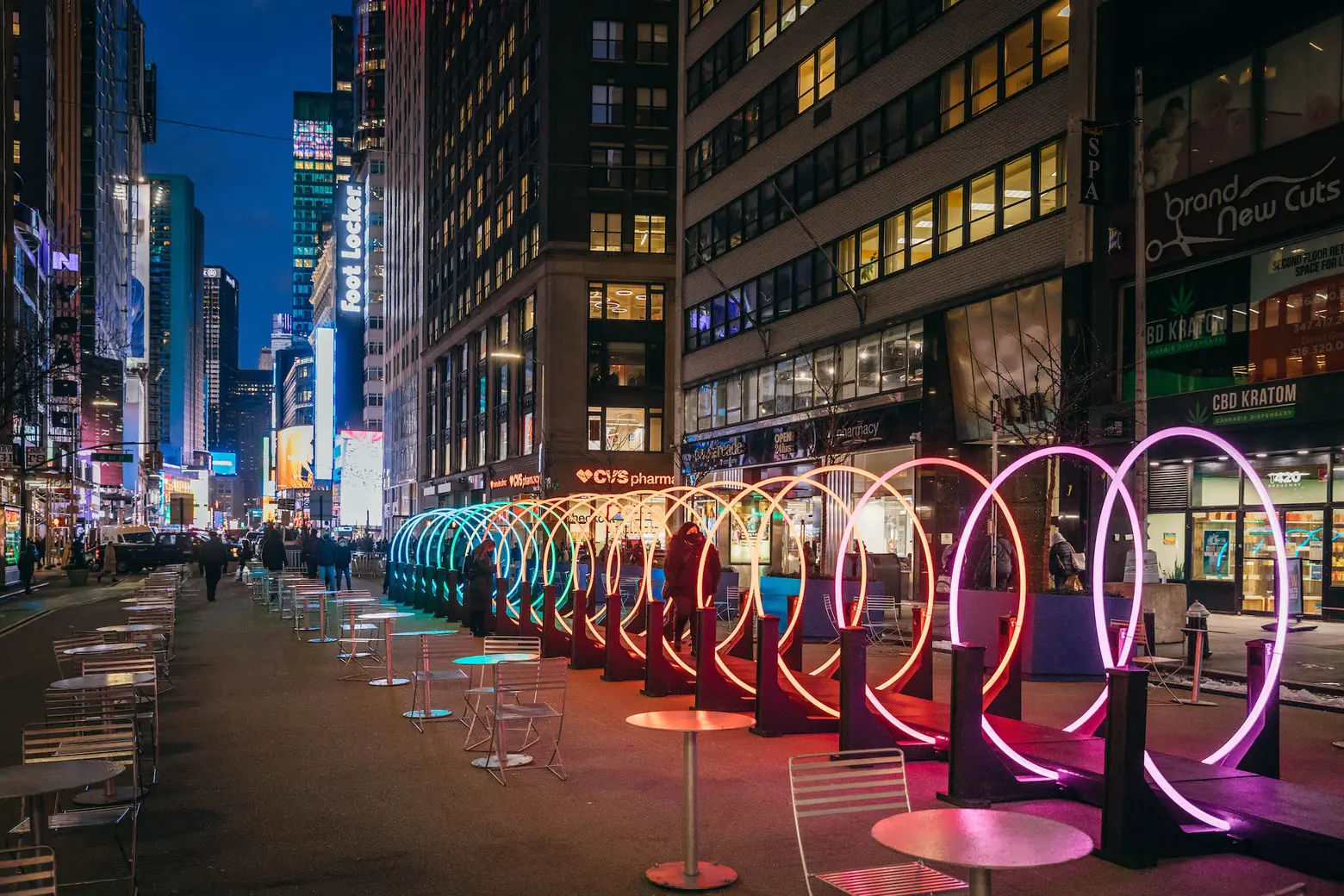 The Québec Government Office has been a sponsor of the Garment District's art program for two years in a row. "With Passage, Québec's creativity shines on Broadway for the fifth year in a row, and the Garment District Alliance demonstrates its strong leadership in presenting world-class public art that brings life and culture into public spaces," Martine Hébert, Québec's Delegate General in New York said. "Bravo to all involved!"
In previous years, other interactive, eye-capturing art exhibits have been put on display by the district's art program. In January 2021, RAW Design's Prismatica captivated New Yorkers with its colorful reflective prisms that emitted musical sounds. Later in the year, Hacer's Transformation's exhibit filled the plaza with giant origami-style sculptures.
In 2020, Lateral Office and CS Design's Impulse allowed participants to ride motion sensor activated seesaws which lit up and emitted music as they moved up and down.
RELATED:
Image courtesy of Alexandre Ayer / @DiversityPics for the Garment District Alliance