Supersized origami sculptures land in NYC's Garment District
Photos courtesy of Alexandre Ayer / @DiversityPics for the Garment District Alliance
Seven supersized origami-inspired sculptures are now on display in Midtown Manhattan as part of the neighborhood's latest public art exhibit. Installed by the Garment District Alliance and the Department of Transportation, the exhibition, Hacer: Transformations, features brightly colored steel sculptures of animals that vary in size and resemble the paper-folding art. Created by California-based artist Hacer, the installation will be on display along Broadway between 36th and 39th Streets through November 23.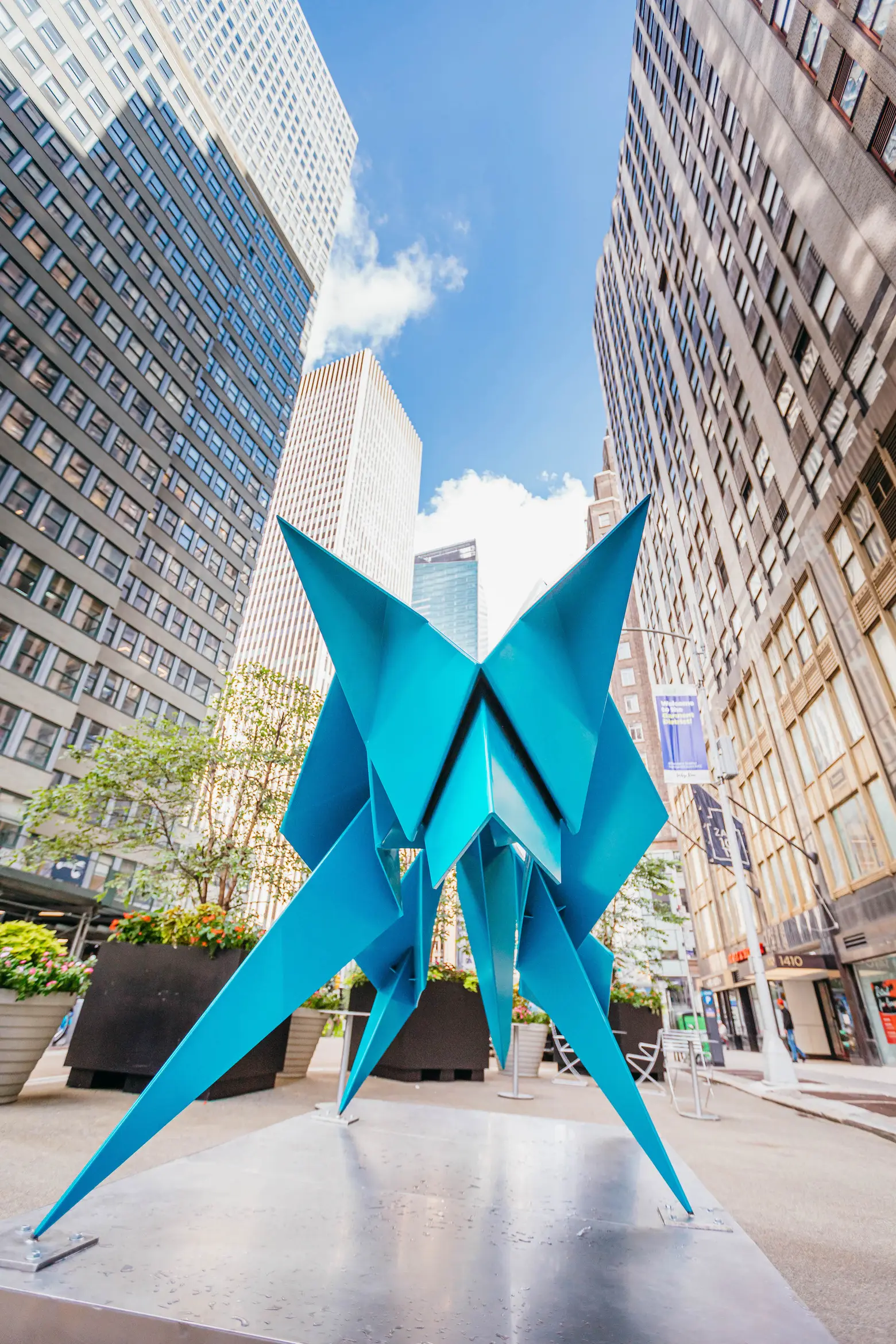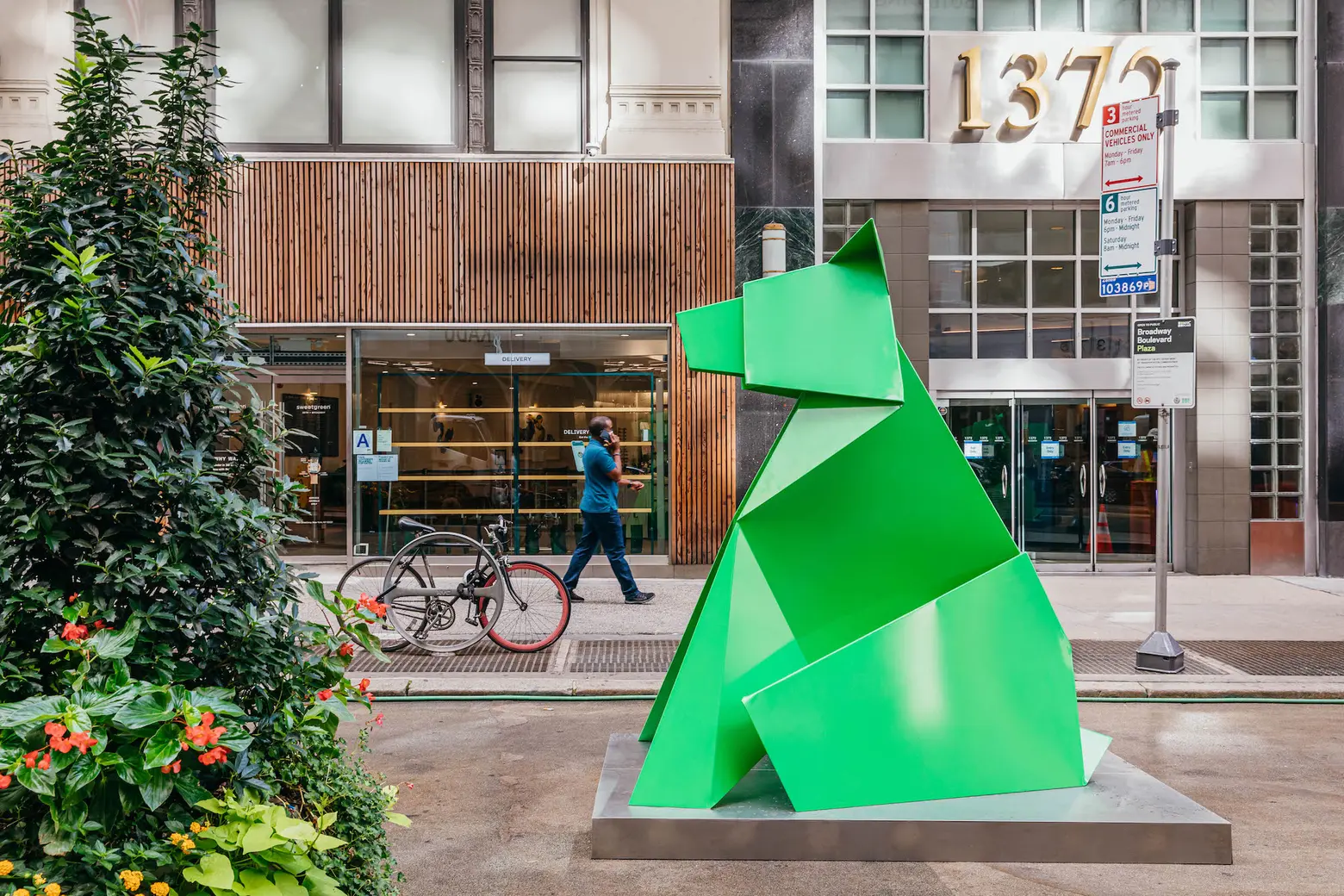 Fabricated in powder-coated steel, the sculptures include two dark turquoise coyotes, two medium turquoise rabbits, a magenta elephant, a yellow dog, and a green bear cub, as described in a press release. The largest of the works is the 14-foot-long Coyote, Stalking.
"As we head into the fall, we want the Garment District to be a welcoming and enjoyable space for all visitors, whether they are returning to the office, traveling, or just passing through," Barbara A. Blair, president of the Garment District Alliance, said. "We know these supersized sculptures will bring a smile to everyone's face, and we encourage all to stop by and snap a picture with their favorite origami-inspired creation!"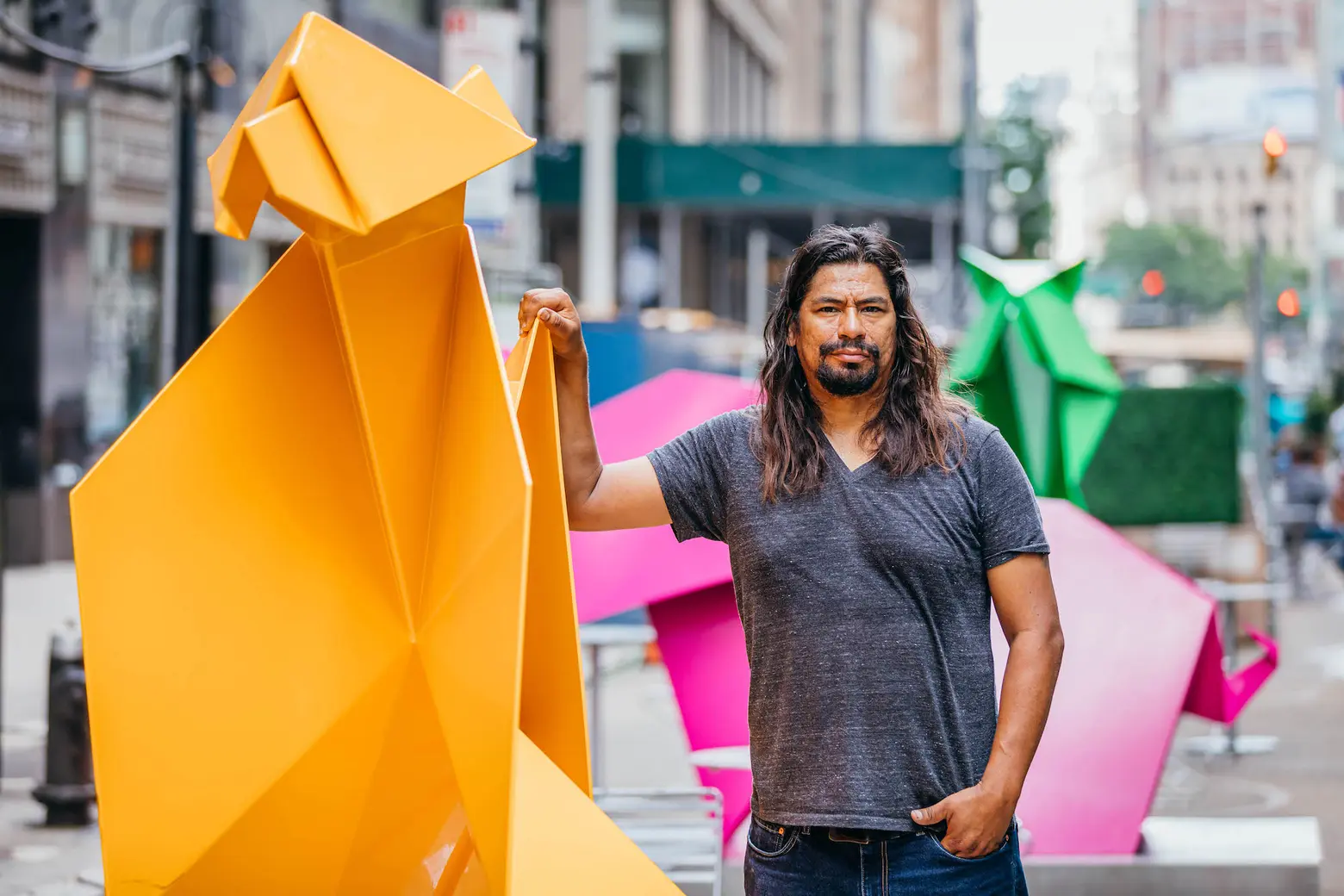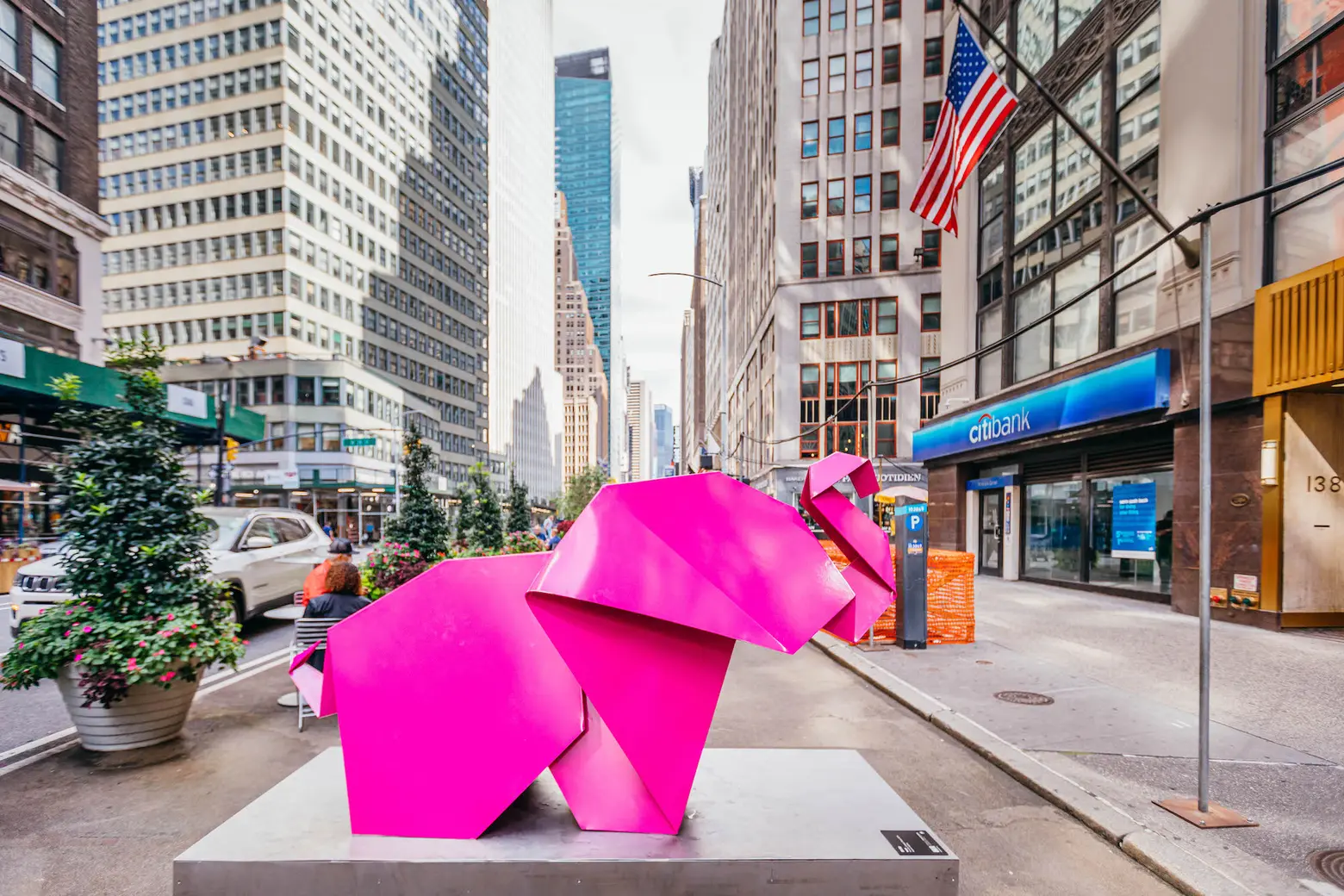 Hacer: Transformations is the artist's first large-scale solo show in New York, brought here by the Fremin Gallery in Chelsea.
"We are delighted to present Hacer: Transformations, in which the whimsical works are transforming Broadway for New Yorkers and visitors alike," Emmanuel Fremin, owner of Fremin Gallery, said. "Following more than a year of COVID-19 related restrictions, this outdoor show of Hacer's works brings cheer and optimism to the heart of New York City."
This latest exhibit is part of the Garment District Alliance's Art on the Plaza program, which brings art installations to the neighborhood year-round, as well as the Department of Transportation's Arterventions program.
RELATED: 
Photos courtesy of Alexandre Ayer / @DiversityPics for the Garment District Alliance