New public art installation brings illuminated, interactive seesaws to Midtown West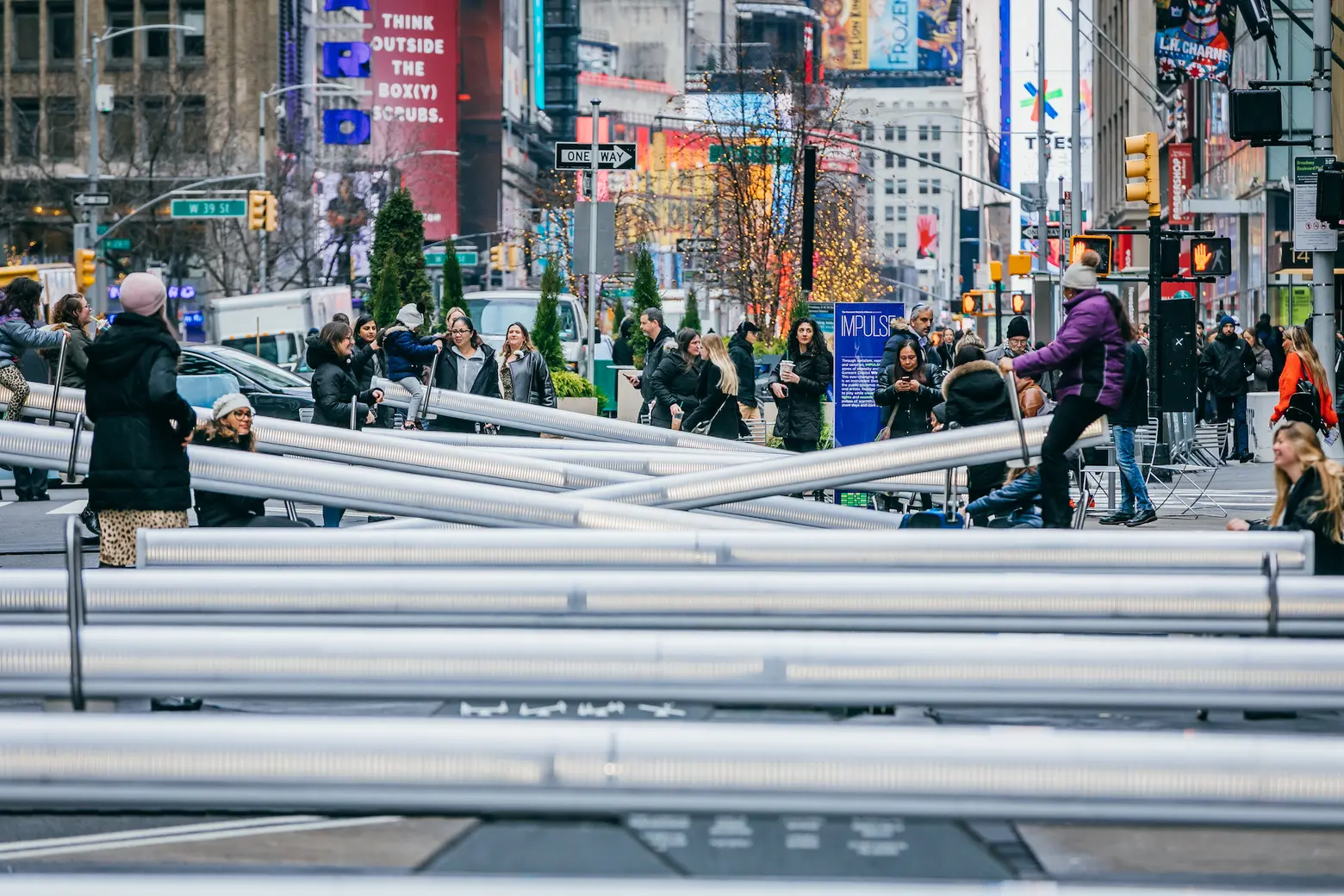 All photos by Alexandre Ayer
Yesterday, The Garment District Alliance unveiled its latest public art installation along Broadway between 37th and 38th Streets. Titled "Impulse," it's a collection of 12 oversized seesaws that light up and night and become an "urban instrument" when they emit various sounds as New Yorkers play on them.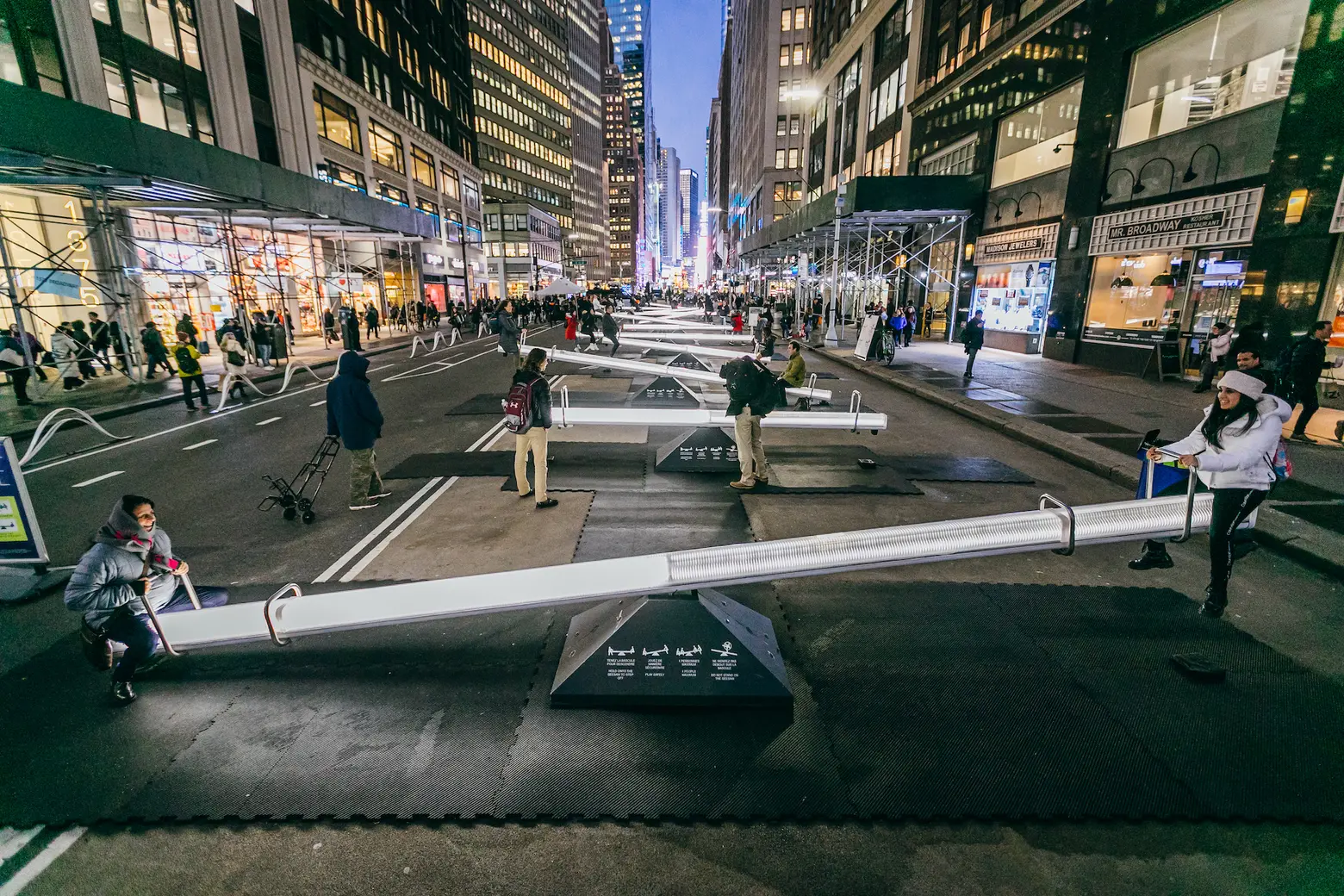 According to a press release, "When activated, the seesaws – which range from 16 to 24 feet and are augmented by LED lights and speakers – increase in light intensity and emit a randomized sound sequence. The ever-changing composition creates a dynamic light and sound wave, animating and brightening the Garment District's Broadway pedestrian plazas."
The piece was created by Lateral Office and CS Design in collaboration with EGP Group whose Mitchell Akiyama led the sound design, Generique Design for the mechanical elements and fabrication, and Robocut Studio for the electronic design.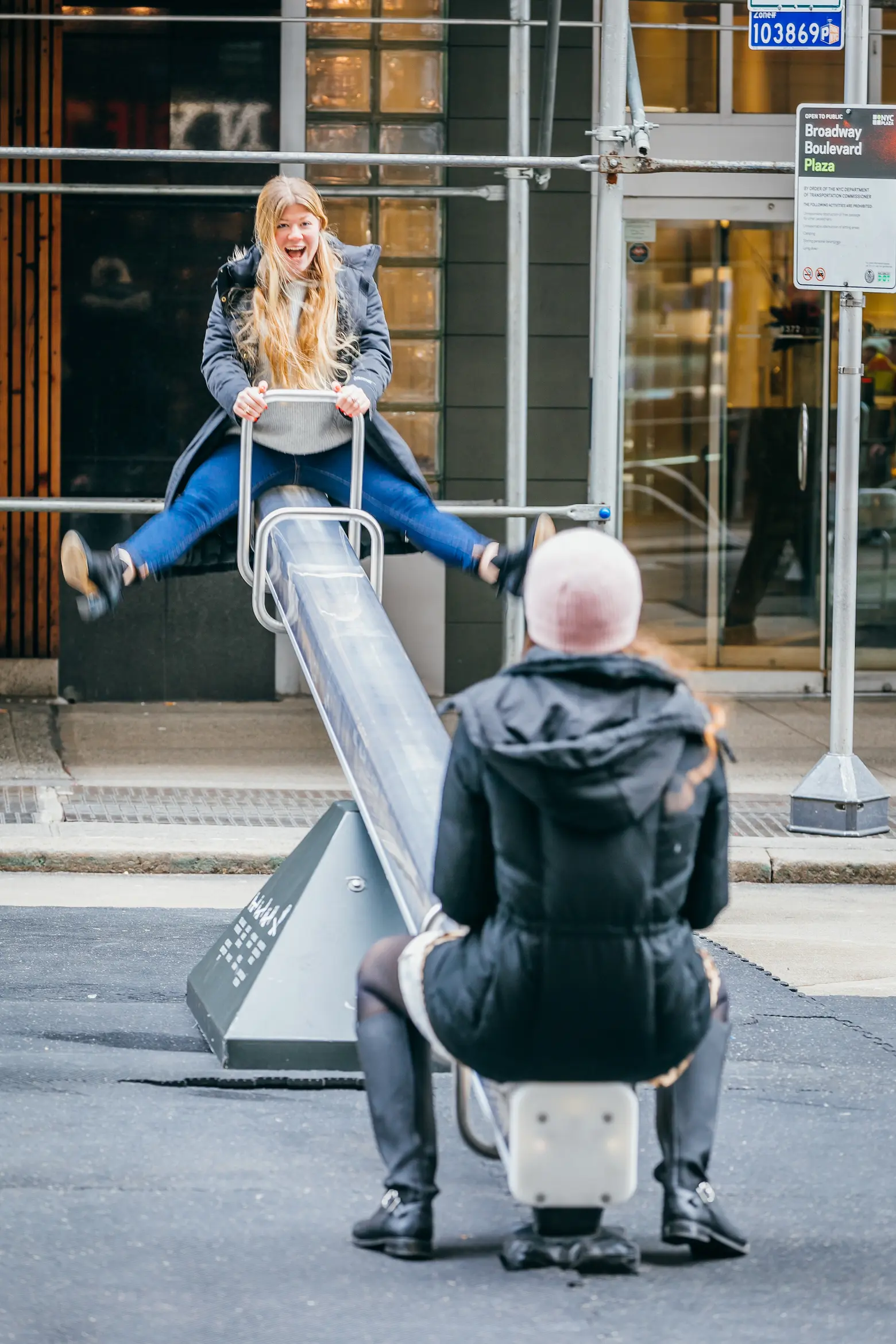 Impulse will be on view through January 31. The stretch of Broadway has been temporarily closed to traffic through the Department of Transportation's Seasonal Streets program. Expect another installation from the Alliance this summer.
RELATED:
All photos by Alexandre Ayer