New exhibition at Grand Central traces 100 years of urban planning and design in NYC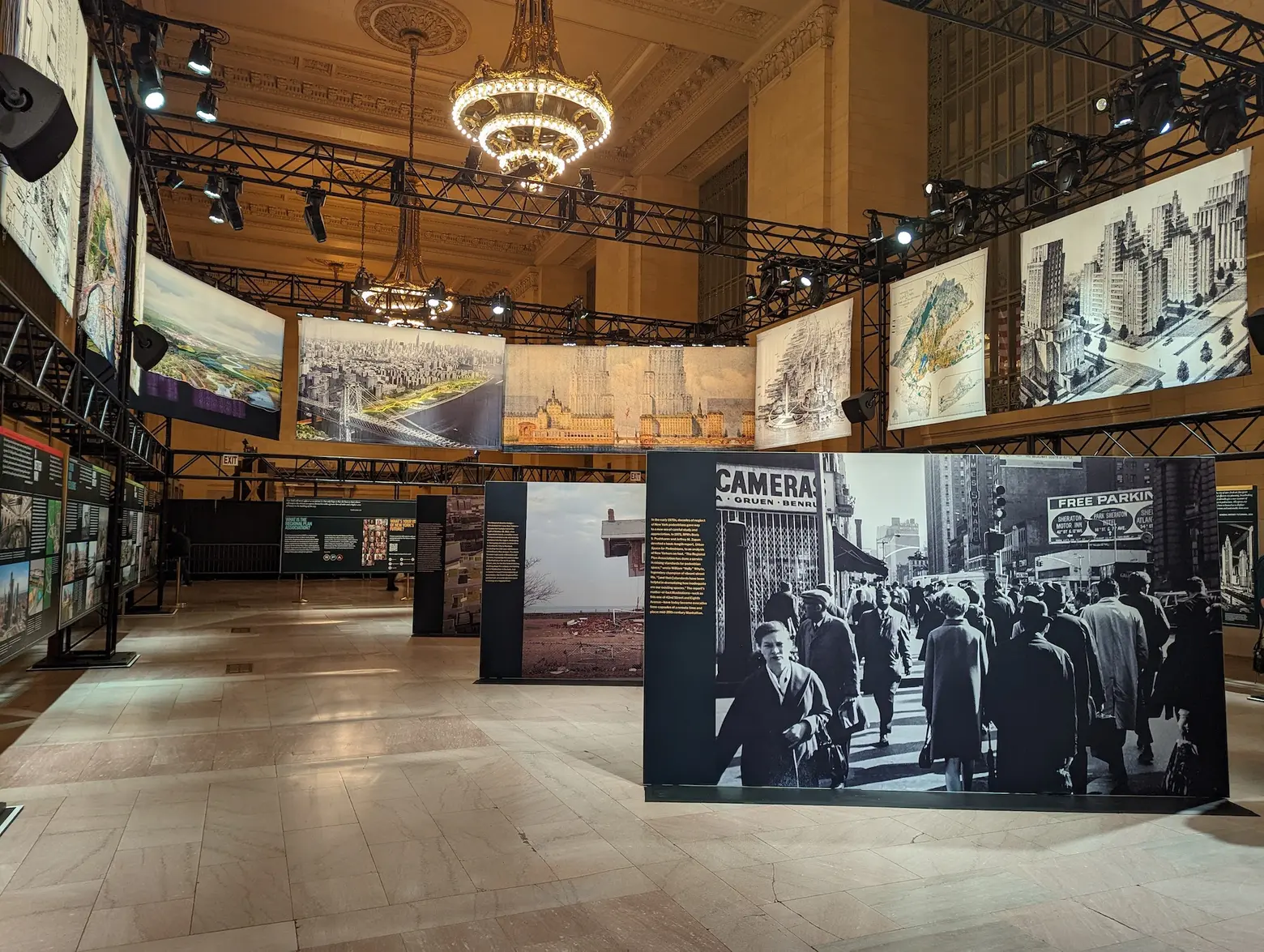 Photos courtesy of Regional Plan Association
In celebration of its centennial, the civic group Regional Plan Association has opened a free public exhibition in Grand Central Terminal's Vanderbilt Hall. Designed by James Sanders Studio and curated by RPA, The Constant Future: A Century of the Regional Plan explores 100 years of New York City's development from 1922 to the present day. The two-story display will be on view through October 24.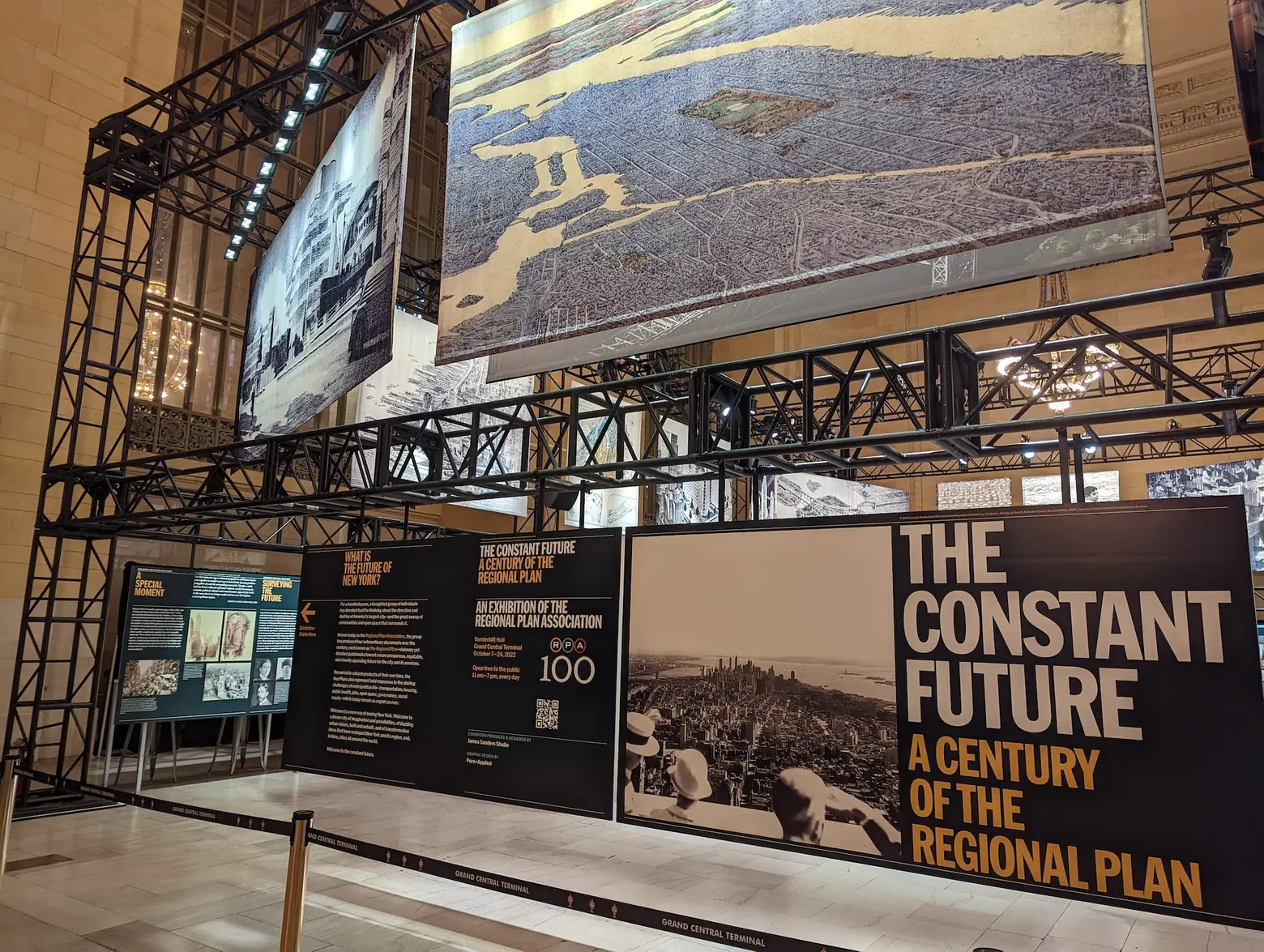 Established in 1922, the Regional Plan Association is a non-profit group that develops ideas and recommendations to improve the quality of life in New York City and its surrounding area.
The exhibition will include photomurals and a series of large display panels that present text, images, and archived videos that tell a story of NYC throughout its history. All of the photos and information come from the RPA's extensive archive.
The Constant Future covers events starting with the rise of the automobile, the social, economic, and racial tensions of the 1960s, Superstorm Sandy and climate change, and the Covid-19 pandemic, according to a press release.
The Vanderbilt Hall exhibit will revolve around four landmark Regional Plans from 1929, 1968, 1996, and 2017. Visitors will learn about "cultural products of their own time" and "bold, imaginative, and influential responses to formidable challenges of metropolitan life." This includes things like housing, public health, jobs, and transportation.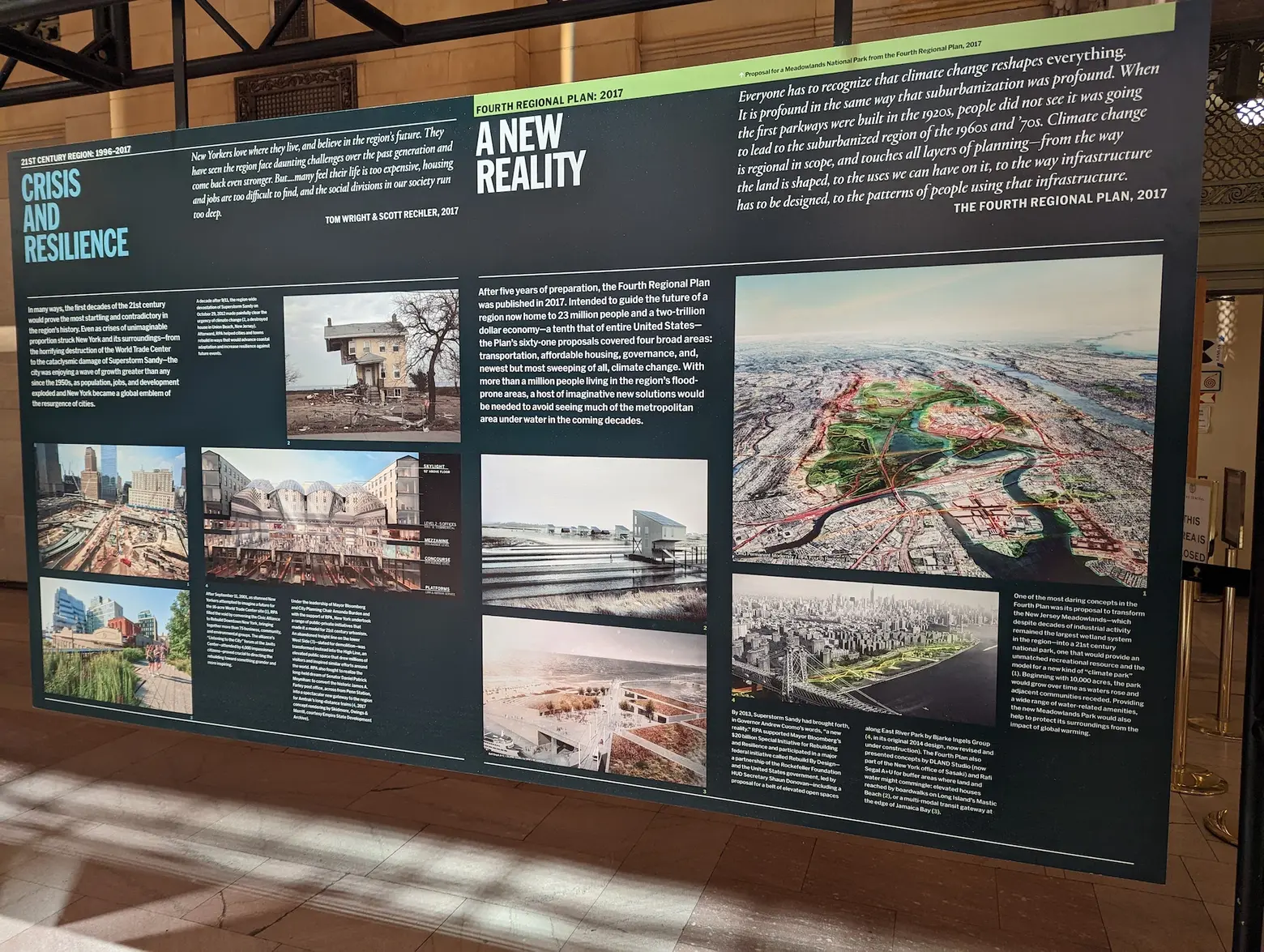 The exhibit is designed by James Sanders Studio, whose principal James Sanders co-produced with Ric Burns PBS's award-winning series, New York: A Documentary Film. 
Concluding the exhibition is a QR display that asks New Yorkers to imagine the future of New York and the region, as the area continues to recover from the pandemic. RPA will host a series of public programs this month that will explore the past, present, and future of New York.
RELATED: