New photo exhibit shows New York City children playing on car-free streets in the summer of '68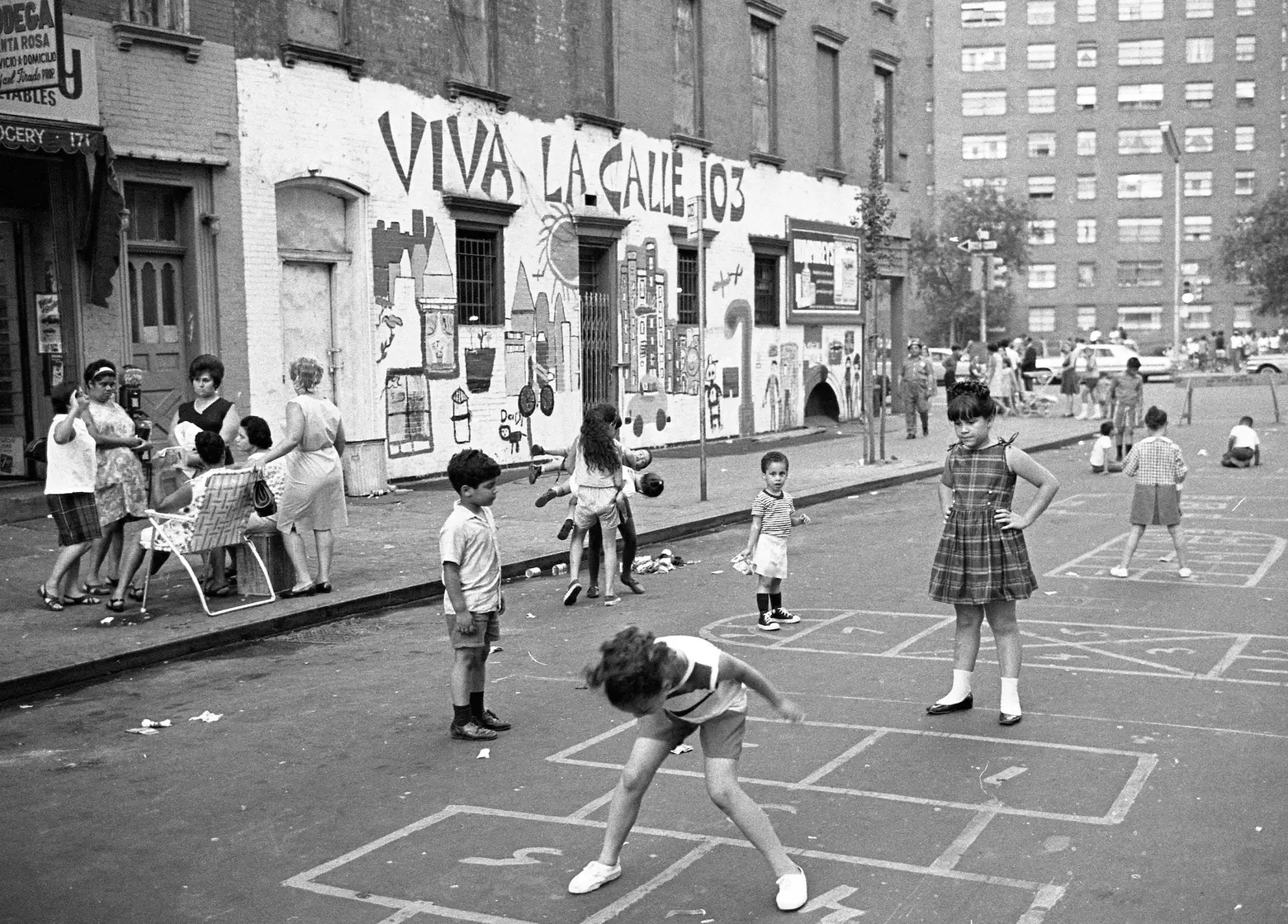 Photo credit: Katrina Thomas. NYC Parks Photo Archive 
The city's Parks Department opened a new photography exhibition at Central Park's Arsenal Gallery that displays more than 40 archived photographs from the department's collection. Called "Streets In Play: Katrina Thomas, NYC Summer 1968," the exhibit features images taken by the late photographer Katrina Thomas, who in 1968 was hired by NYC Mayor John Lindsay and tasked with capturing the city's summer initiative, "Playstreets," in which residential blocks were closed to vehicles and instead equipped for recreational activity.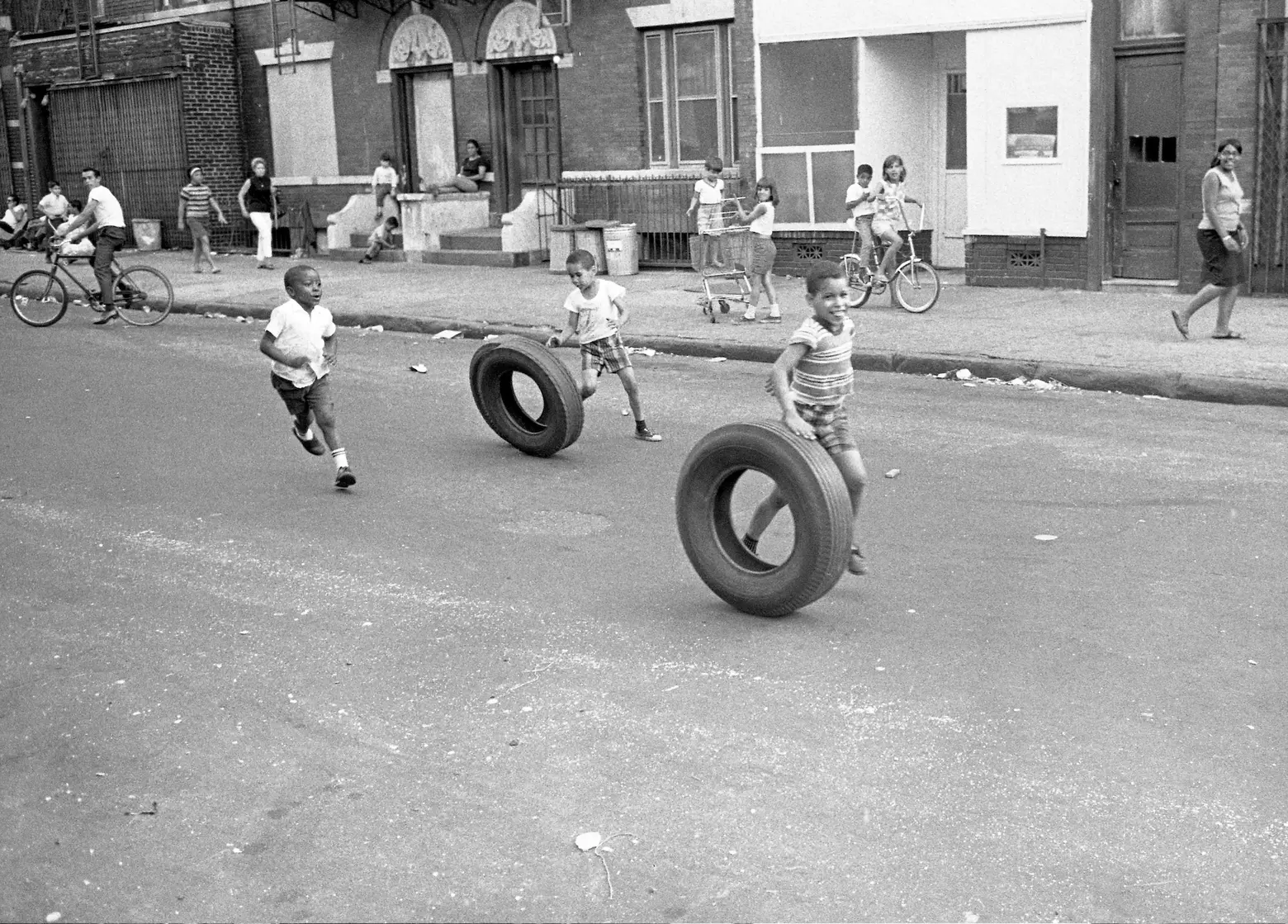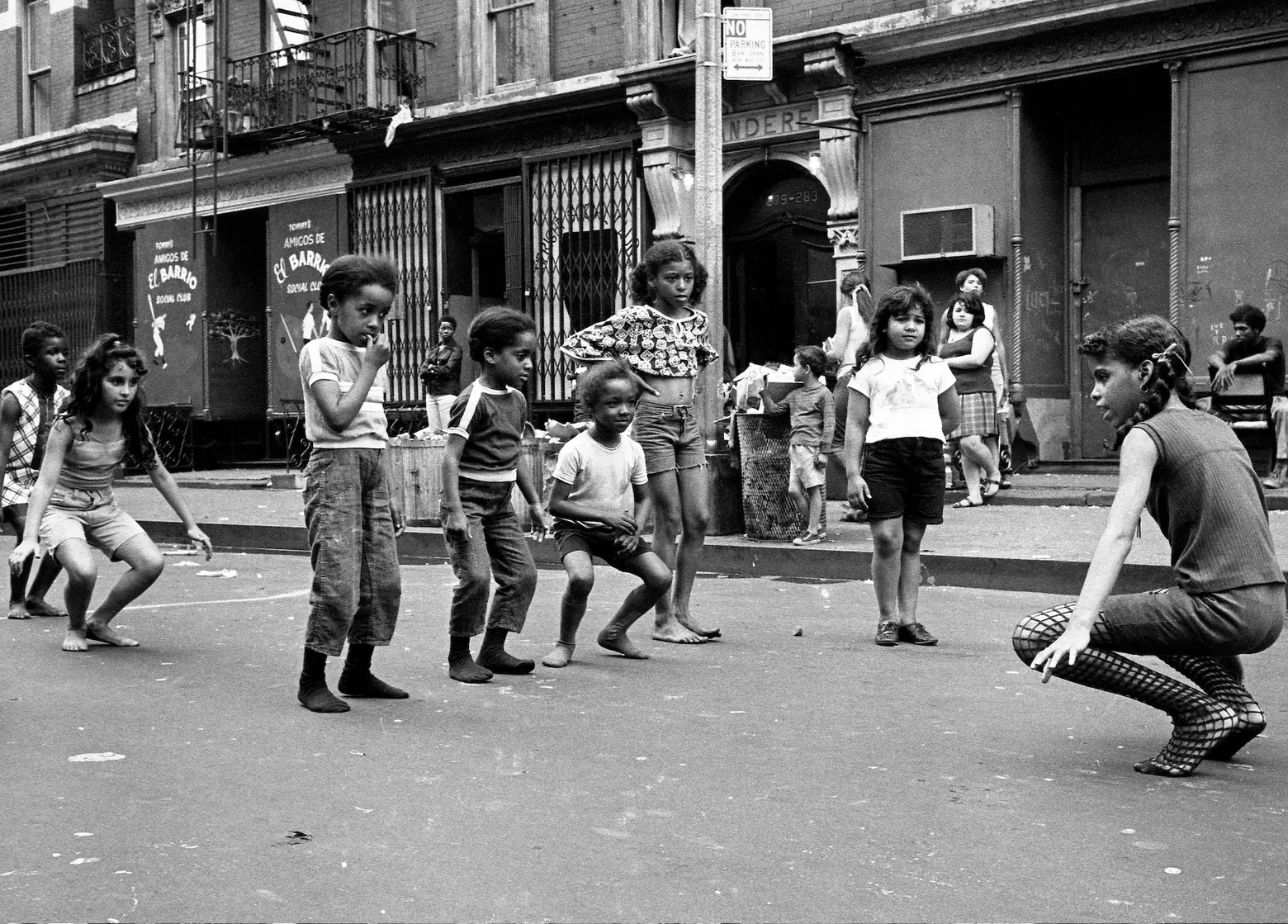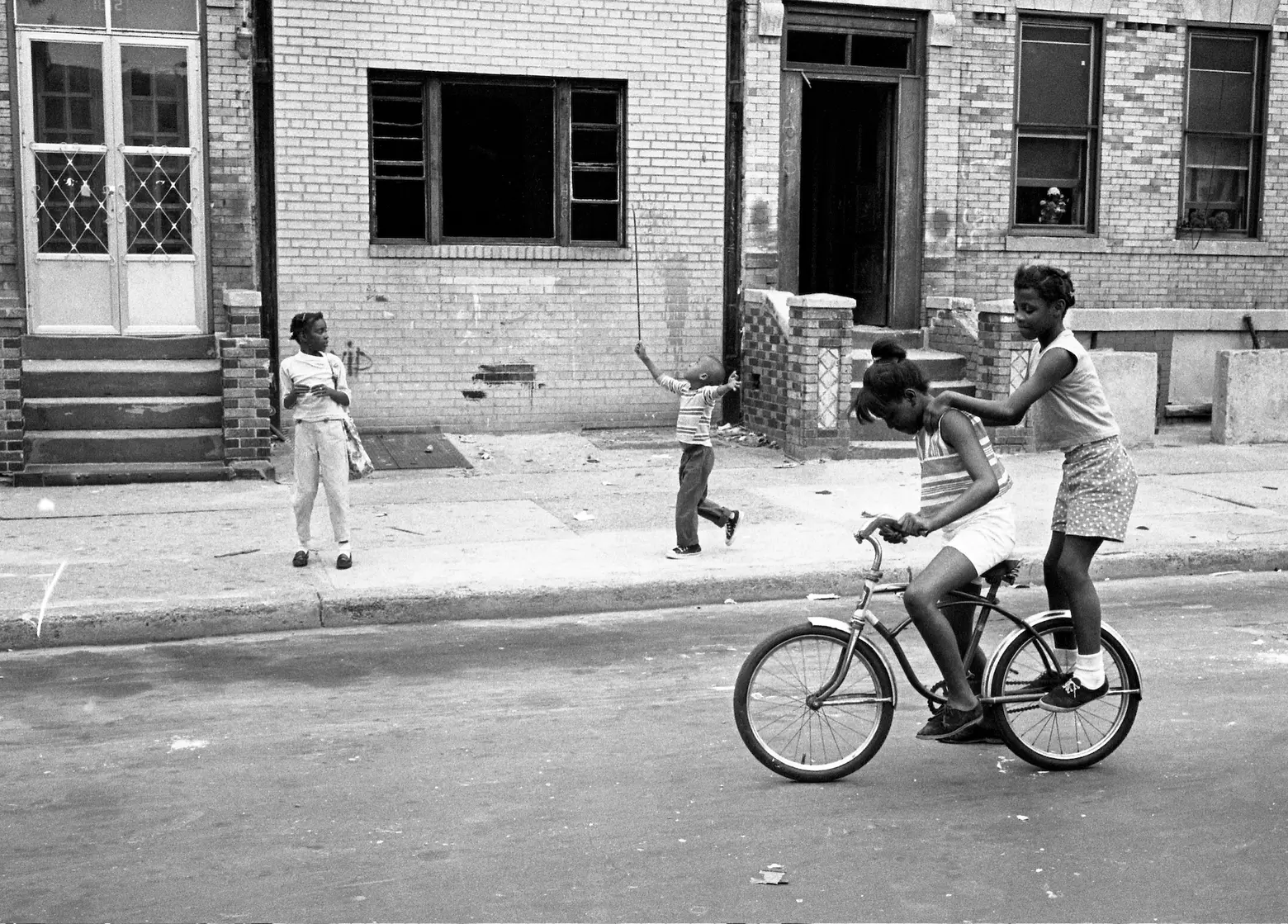 Lindsay originally commissioned the photos for publicity, and to show proof that the city had been "compensating for a lack of investment in low-income, racially segregated neighborhoods," according to a press release.
Thomas' keen eye and affinity for capturing natural-looking moments brought to life "a child's-eye view of the possibilities for play and delight in less-than-hospitable environments."
Many high-profile photographers of the time had been capturing life on the city streets, aiming to document their own social activities or simply depict urban physical conditions. While Thomas' work can be compared to other urban photographers of the time, it falls into a category of its own. The iconic photos also speak on an important matter that is still relevant today, to whom and what do the city streets best serve?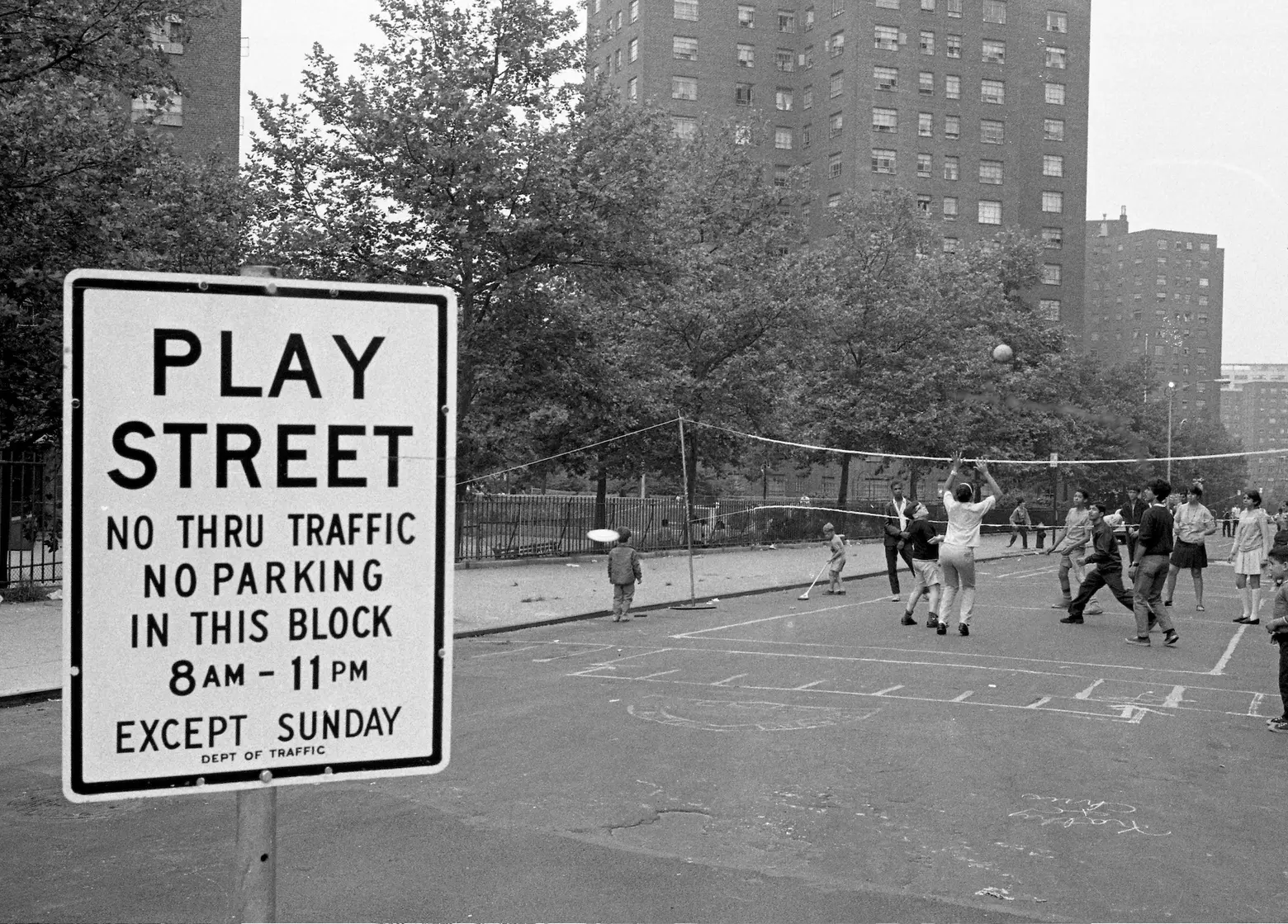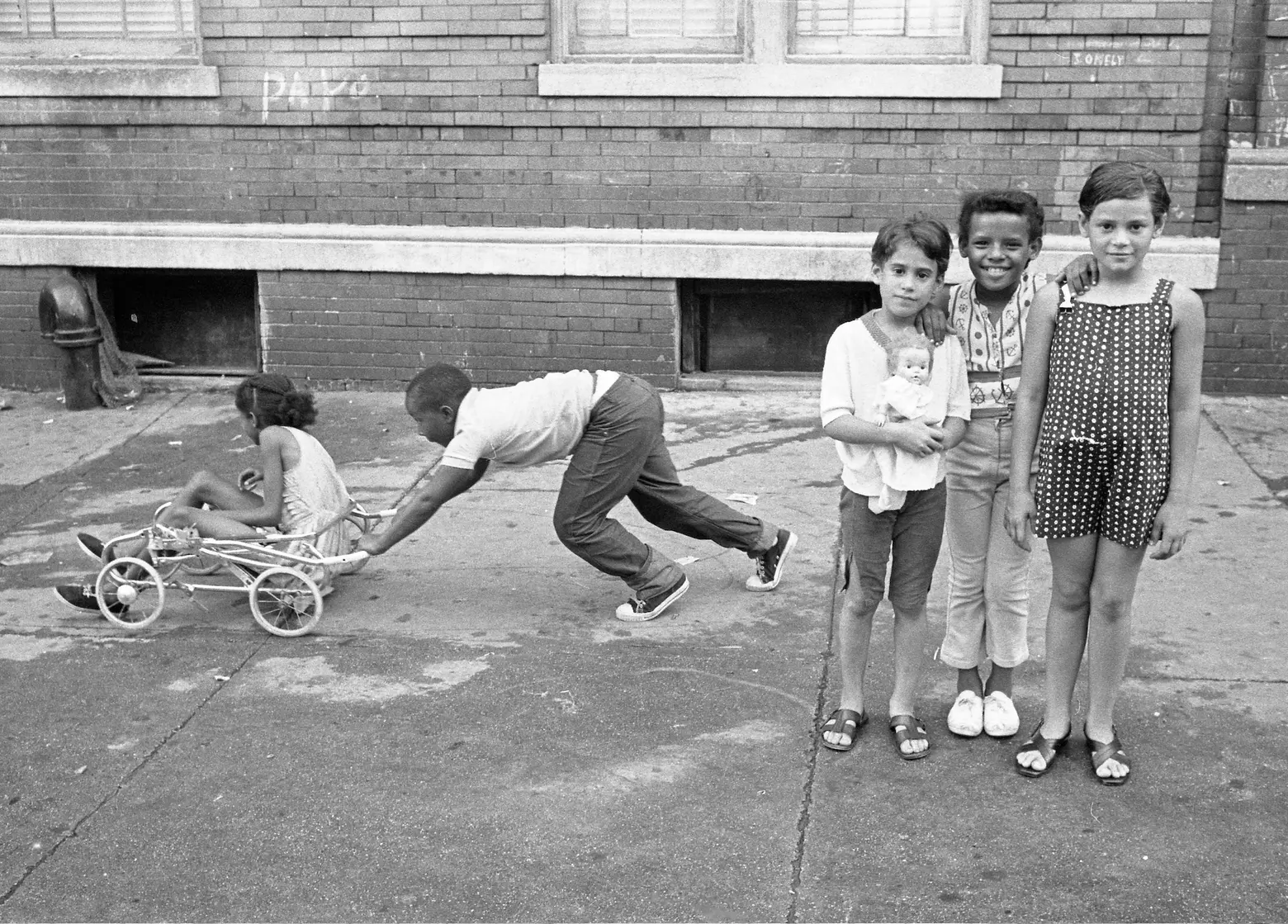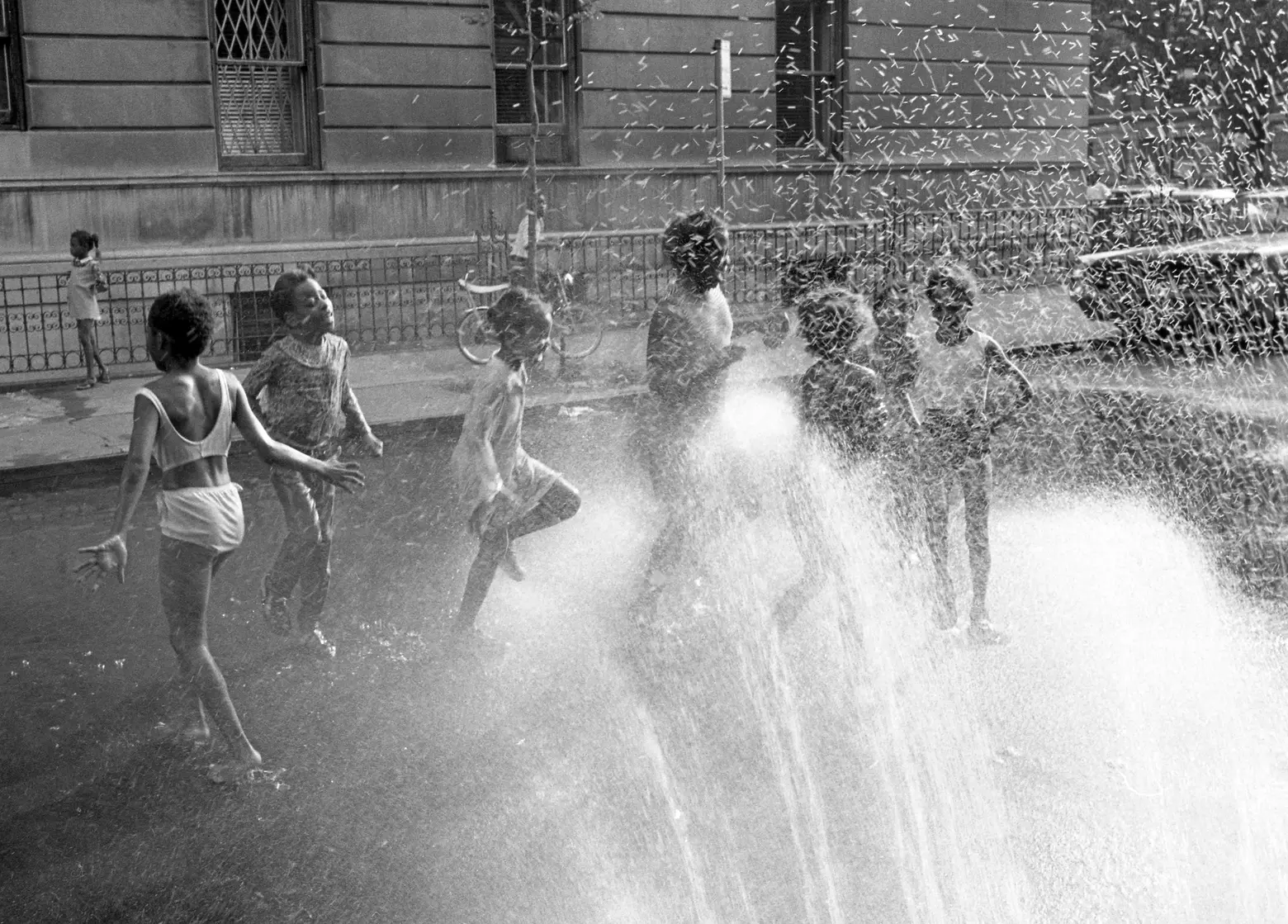 New Yorkers of all ages continue to enjoy streets designated for pedestrian use. NYC's current Open Streets program has expanded to become the largest of its kind in the country. This year's program includes 156 different locations throughout the five boroughs.
The collection was curated by NYC Parks Photo Archivist Rebekah Burgess and Editor in Chief of Urban Omnibus, Mariana Mogilevich.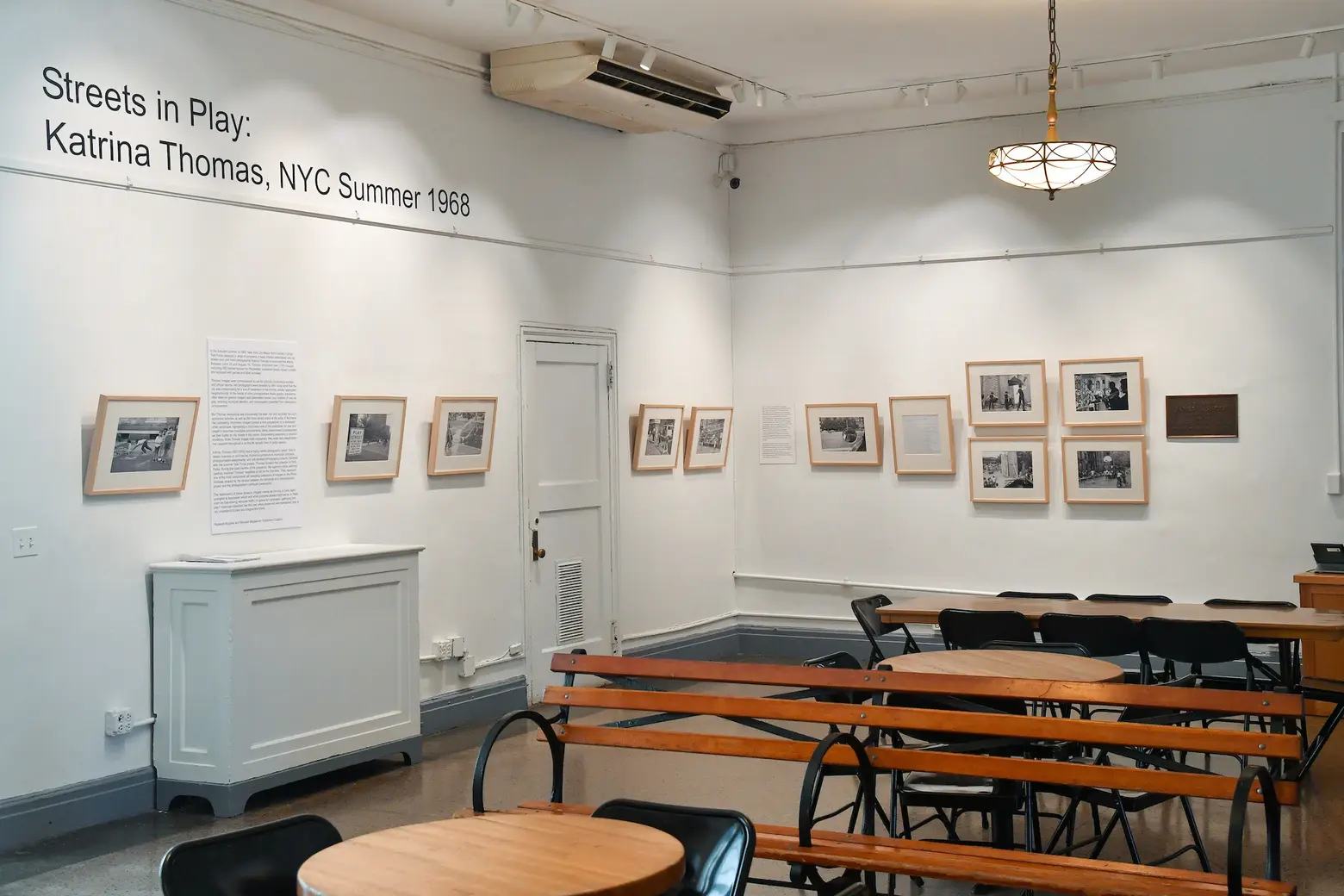 Photo courtesy of NYC Parks / Daniel Avila
NYC Parks will be hosting a curators talk at the gallery on July 13 at 6 p.m. The event is free, but prior registration is required. Interested participants can RSVP for the event by emailing [email protected].
The Arsenal Gallery is located on the third floor of NYC Park's Central Park headquarters at Fifth Avenue and 64th Street. The hours are Monday through Friday, from 9 a.m. until 5 p.m.
Admission to the exhibition is free, and more information on the gallery can be found on the department's website. "Streets in Play" will be on display through September 2.
RELATED:
Archival photos credit: Katrina Thomas. NYC Parks Photo Archive. Exhibition photo courtesy of NYC Parks / Daniel Avila