See gingerbread recreations of iconic NYC landmarks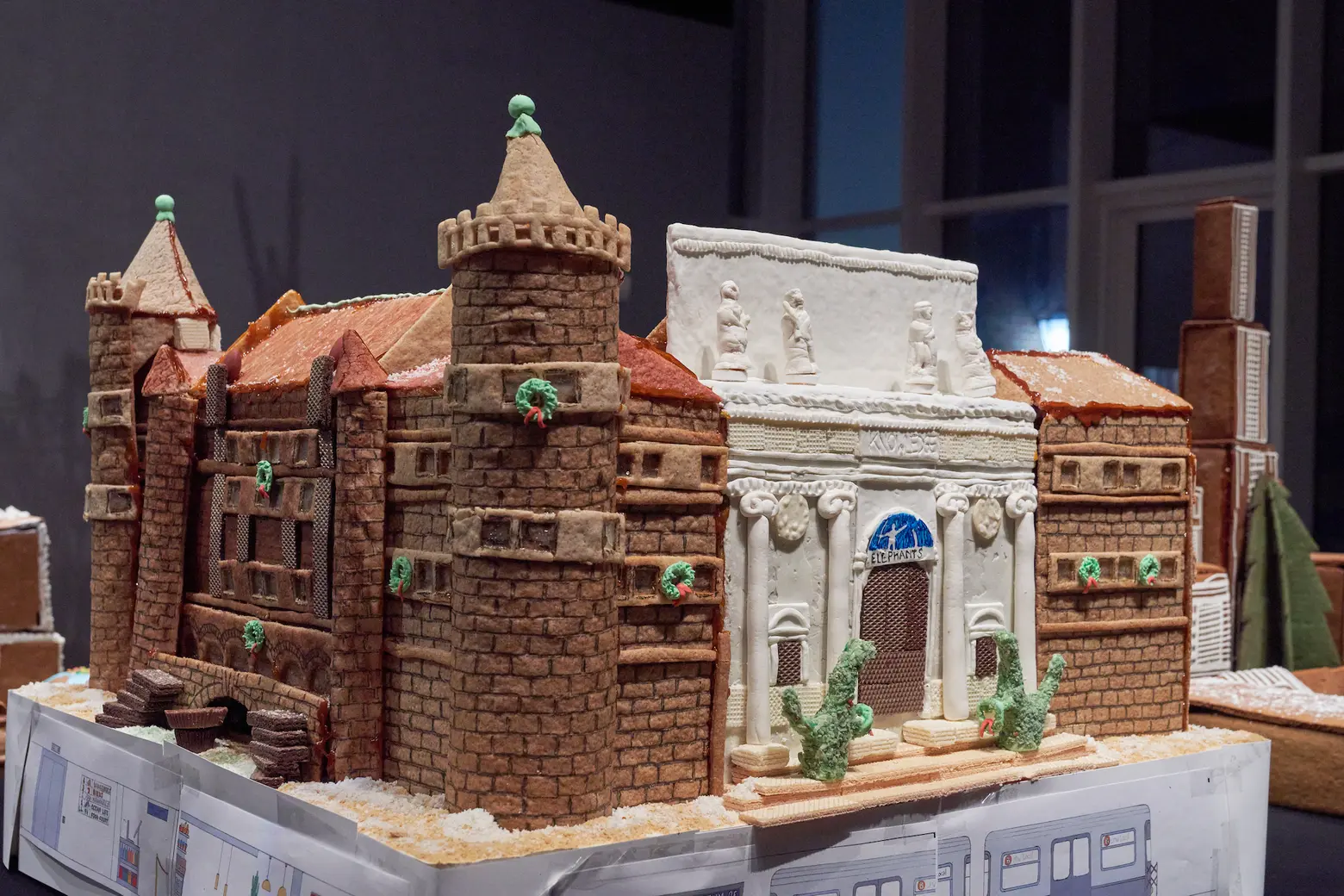 The American Museum of Natural History by Loretta Bricchi Lee. All photos by Brad Farwell for MCNY
These gingerbread creations take the holiday cookie tradition to the next level. The Museum of the City of New York is hosting its second annual gingerbread competition, Gingerbread NYC: The Great Borough Bake-Off, featuring the work of professional and independent bakers tasked with creating festive displays depicting New York City icons in neighborhoods across the five boroughs. The installation will be on view at the museum from November 10 through January 15 and visitors are invited to vote for their favorites.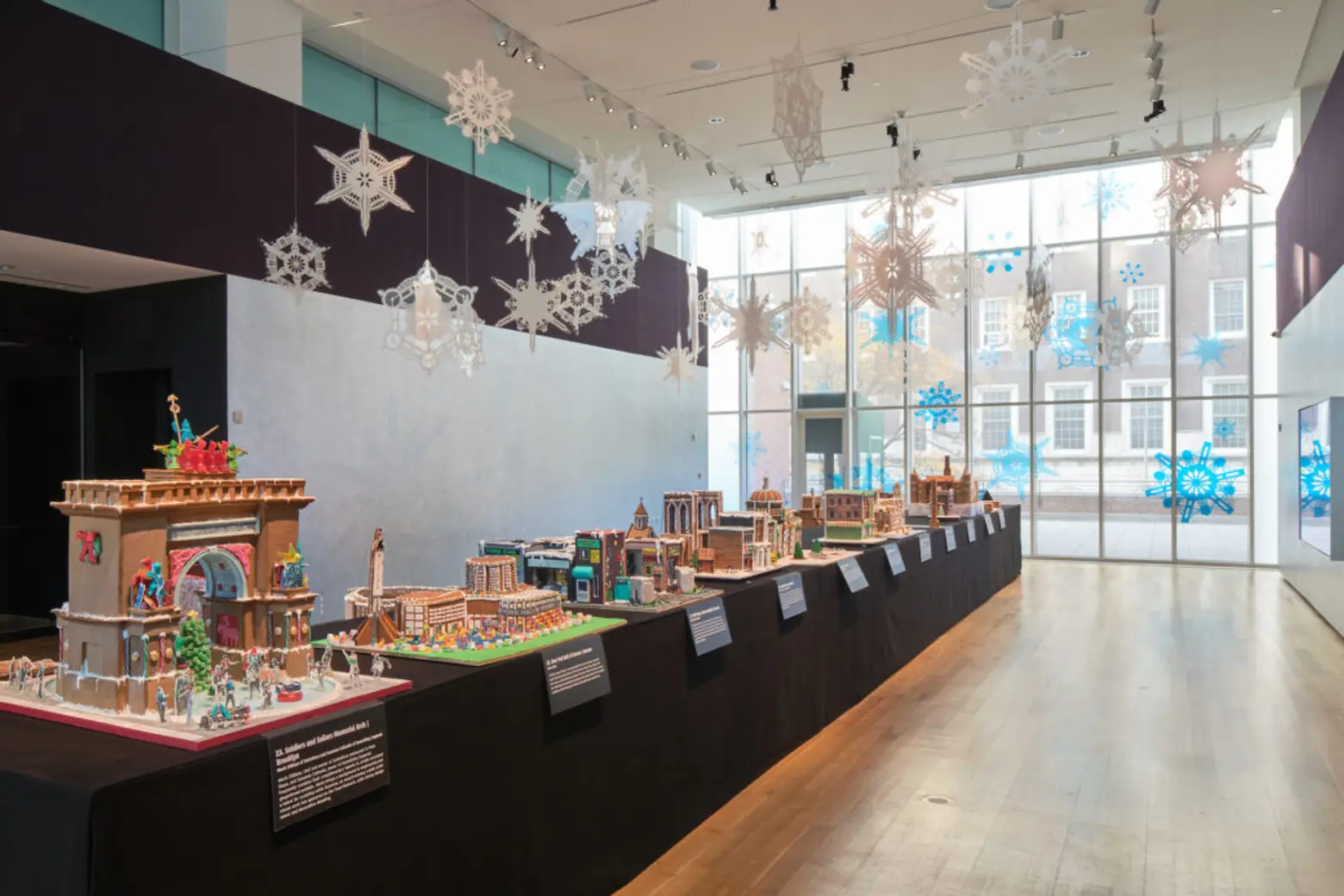 This year's theme is "iconic New York," with submissions representing all five boroughs that will be judged by a panel of well-renowned NYC bakers, curators, and restaurant owners. Prizes will be awarded for a range of categories including "best borough spirit," "grandest," and "most iconic." Visitors will be able to vote for their favorite submission by scanning a QR code.
"We are savoring MCNY's centennial year and celebrating the holidays with our second annual Gingerbread NYC installation," Stephanie Wilchfort, Ronay Menschel Director and President of the MCNY, said.
"Last year's installation was a joy to behold (not to mention to smell). Now, we again have the sweet opportunity to highlight the special ingredient that makes New York, New York, creative people — professionals and amateurs alike — who hail from around the city."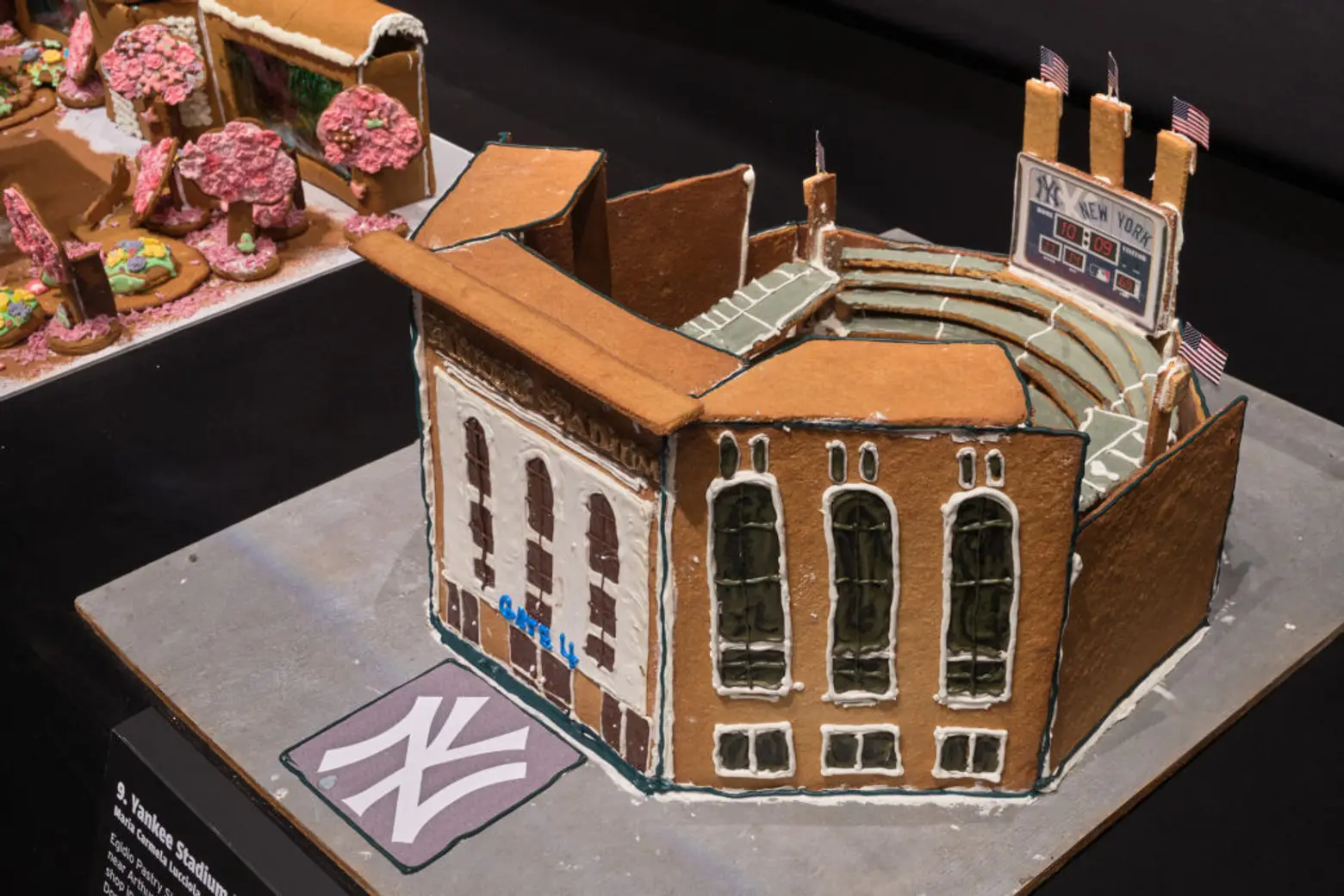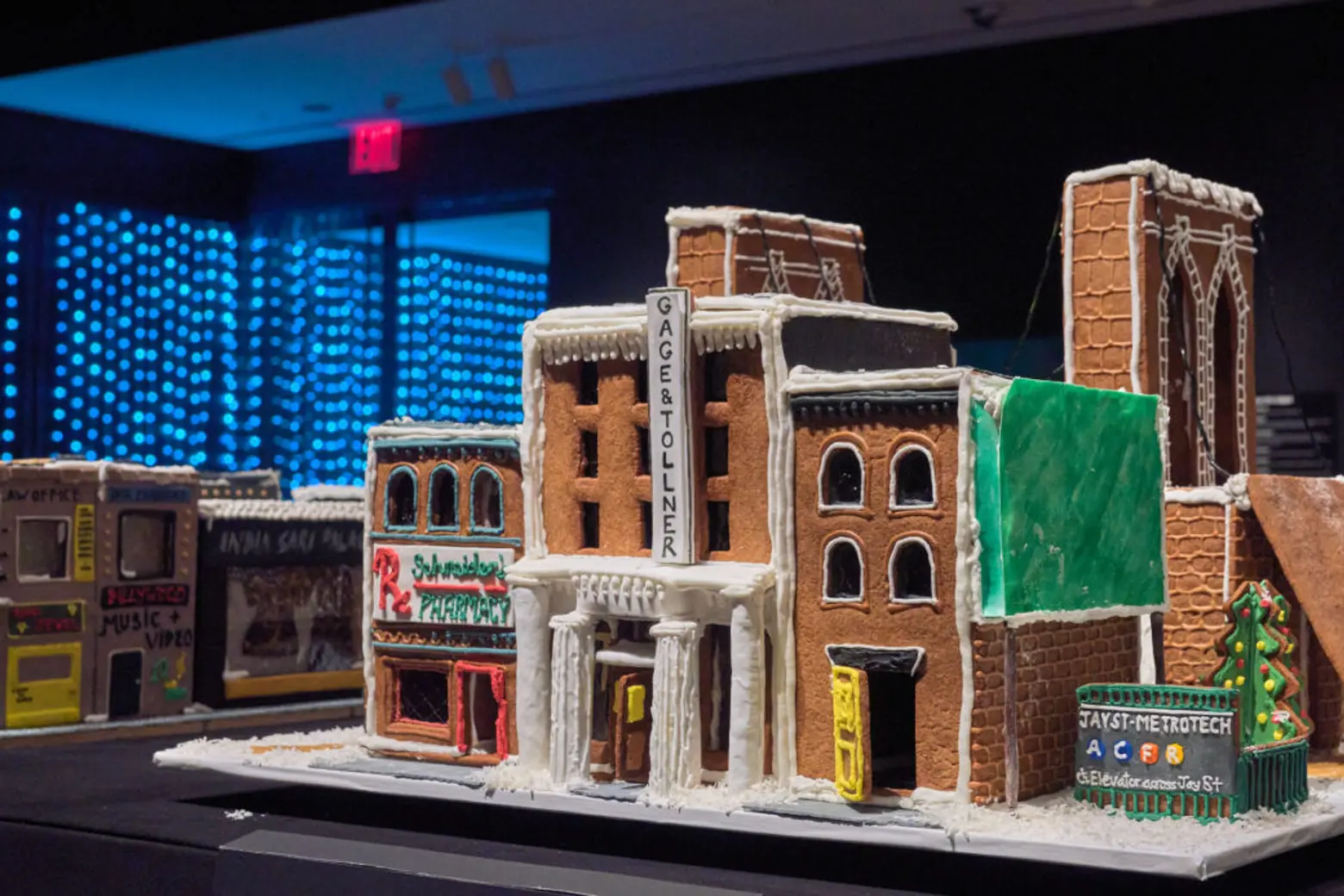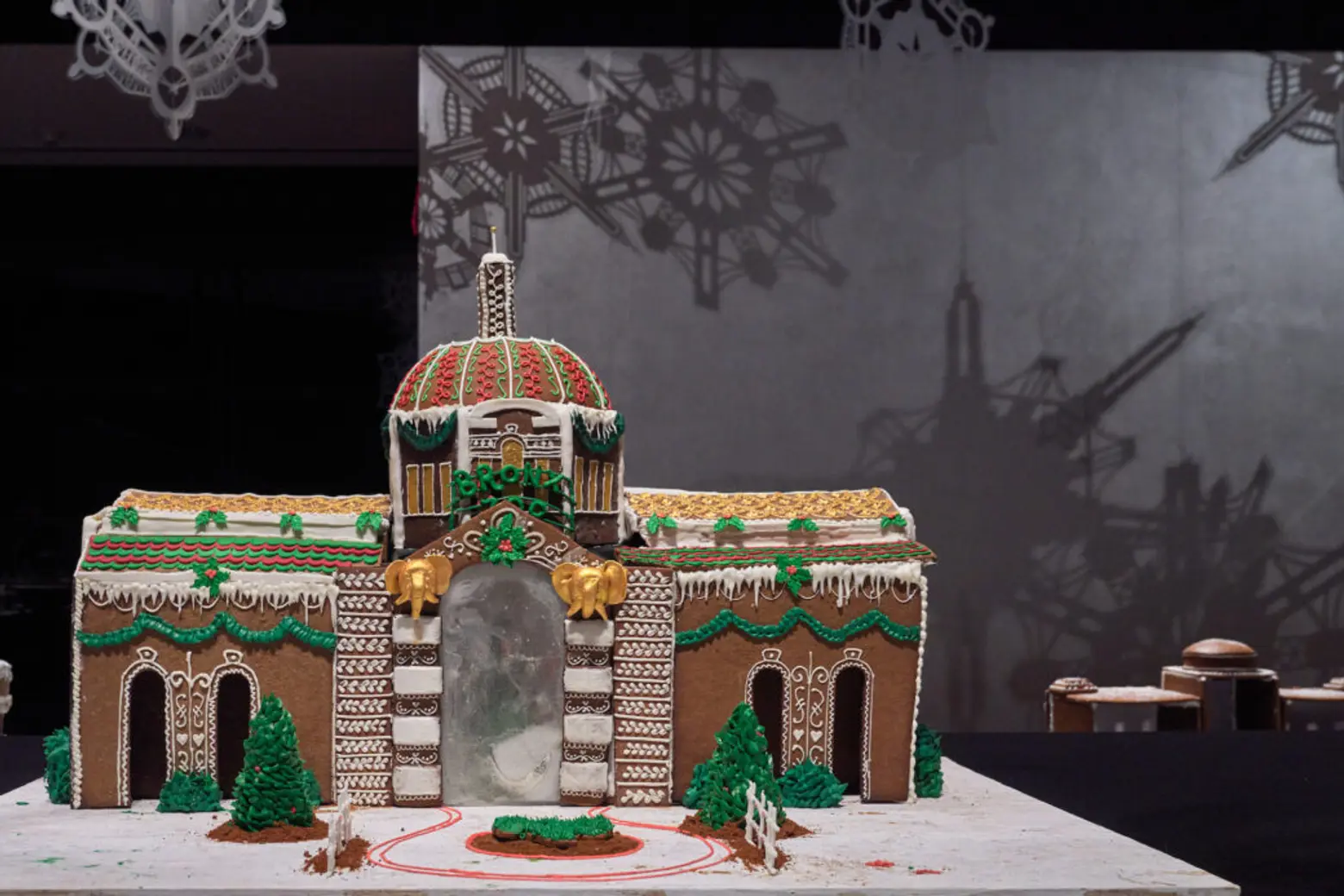 This year's participants and their creations include:
Bronx
Camaxtli Gallegos – Bronx Zoo
Egidio Pastry Shop – Yankee Stadium
Patty Pops – Hip-Hop
Valerie Carrington – Yankee Stadium
Brooklyn
A Cake Baked In Brooklyn – Brooklyn Icons
Kathryn Irizarry & Kayla Wong – Brooklyn Icons
Ida Kreutzer – Water Street
L'Appartment 4F – Brooklyn Bridge
Holly Longworth – Circo's Pastry Shop
Leonard Marino – Brooklyn Botanic Garden
SottoVoce & Something Sugared – Soldiers and Sailors Memorial Arch (Grand Army Plaza)
Debbie Wee – Brooklyn Museum
Manhattan
César Aldrete – The Met Cloisters
Cray Cray for Cakes LLC – Jefferson Market Library and Garden
Lorenzo Delgado – Rockefeller Center
Loretta Bricchi Lee – American Museum of Natural History
Ma Smith's Dessert Café – The Apollo Theater
Sonia Dębek – New York-Presbyterian/Weill Cornell Medical Center
Queens
Karen Chin – New York Hall of Science
Filiz Cihan Cemberci – Engine 293 Firehouse
Sherry Kozlowski – Louis Armstrong House Museum
Nishat Shahabuddin – 74th Street, Jackson Heights
Staten Island
Chua Cookie – Historic Richmond Town
This year's participating judges are:
Bobbie Lloyd, CEO and Chief Baking Officer, Magnolia Bakery
Jonah Nigh, Senior Vice President for Development and Alumni Engagement, The New School; Semi-finalist, NBC/Peacock's Baking It (Season 1)
Nadine Orenstein, Drue Heinz Curator in Charge, Department of Drawings and Prints, Metropolitan Museum of Art; Former Judge, National Gingerbread House Competition in Asheville, NC
Amy Scherber, Owner and Founder, Amy's Bread; Member, Bread Bakers Guild of America
Melba Wilson, Owner, Melba's Restaurant; Author, Melba's American Comfort: 100 Recipes from My Heart to Your Kitchen (2016)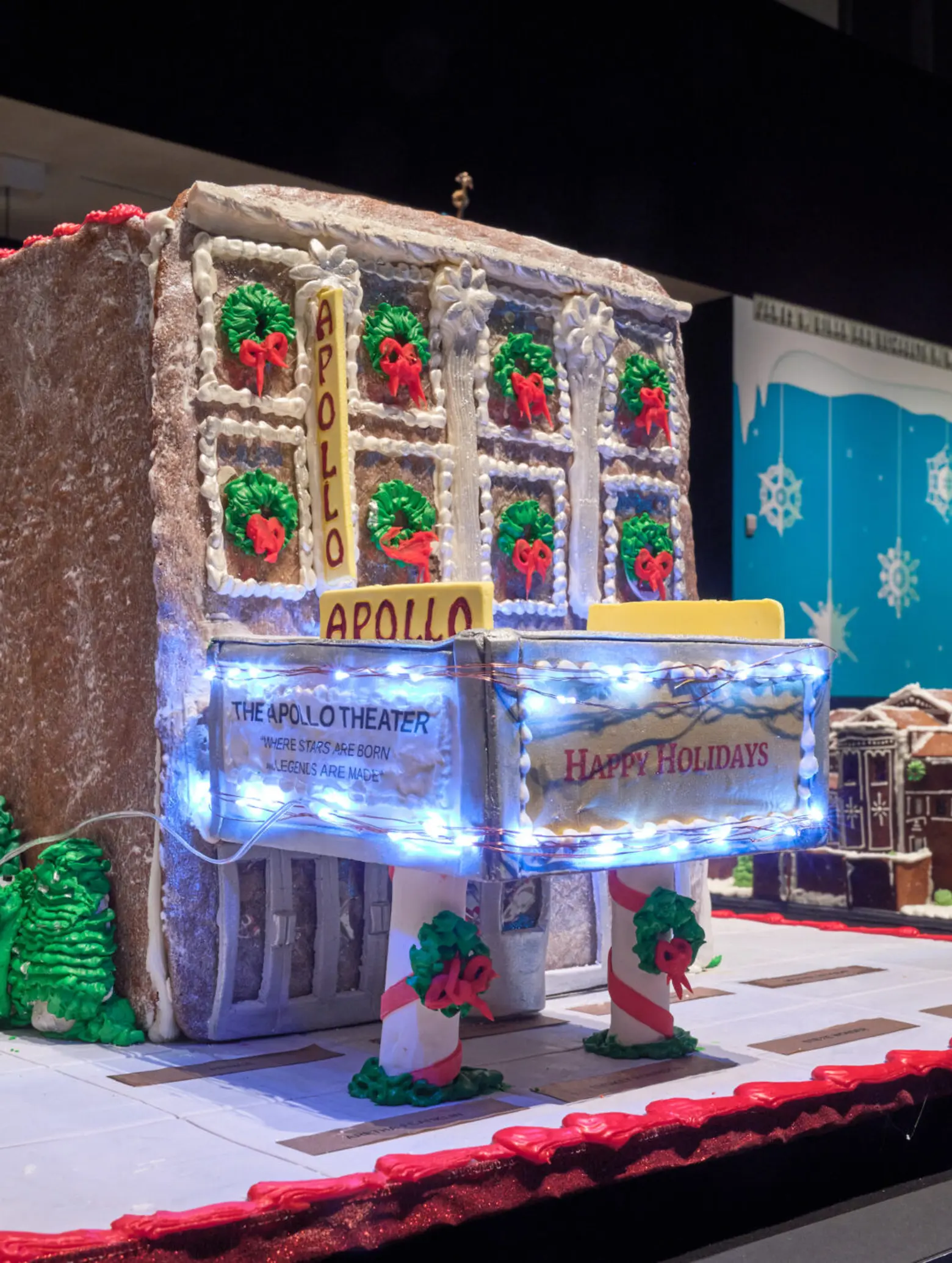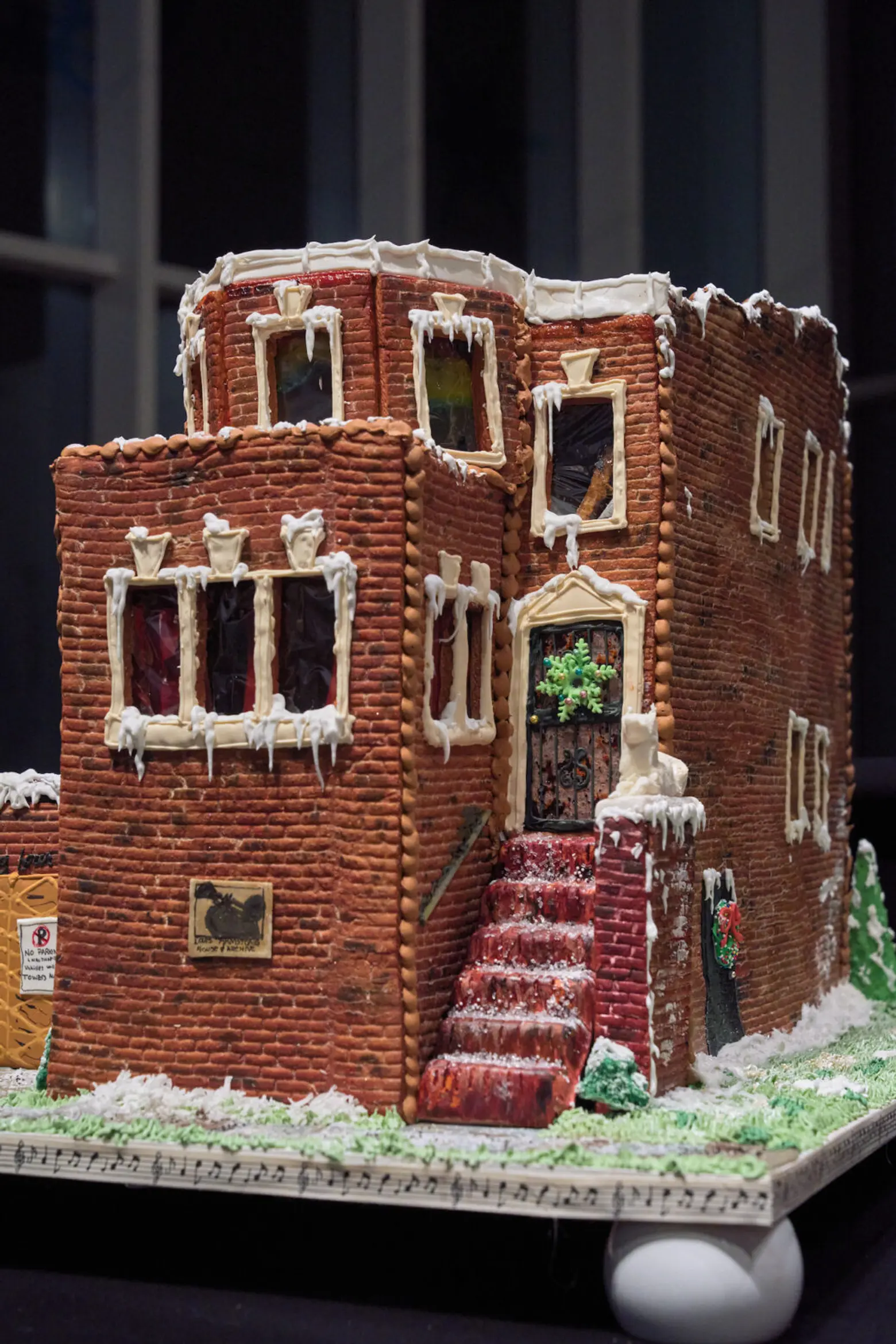 Don't miss other exciting gingerbread installations coming to the city this holiday season. Jon Lovitch, who holds the Guinness World Record for the largest gingerbread village, is returning with a new NYC-themed creation to Chelsea Market from November 26 through January 7, according to TimeOut.
And London's Museum of Architecture will host a gingerbread exhibition at the Seaport from November 18 through January 7. Dubbed "the Gingerbread City," the installation features the work of more than 50 architects and designers who contributed creations resembling buildings, museums, schools, parks, and more; all structures found in a real city.