Empire State Building receives 'Elf' takeover for movie's 20th anniversary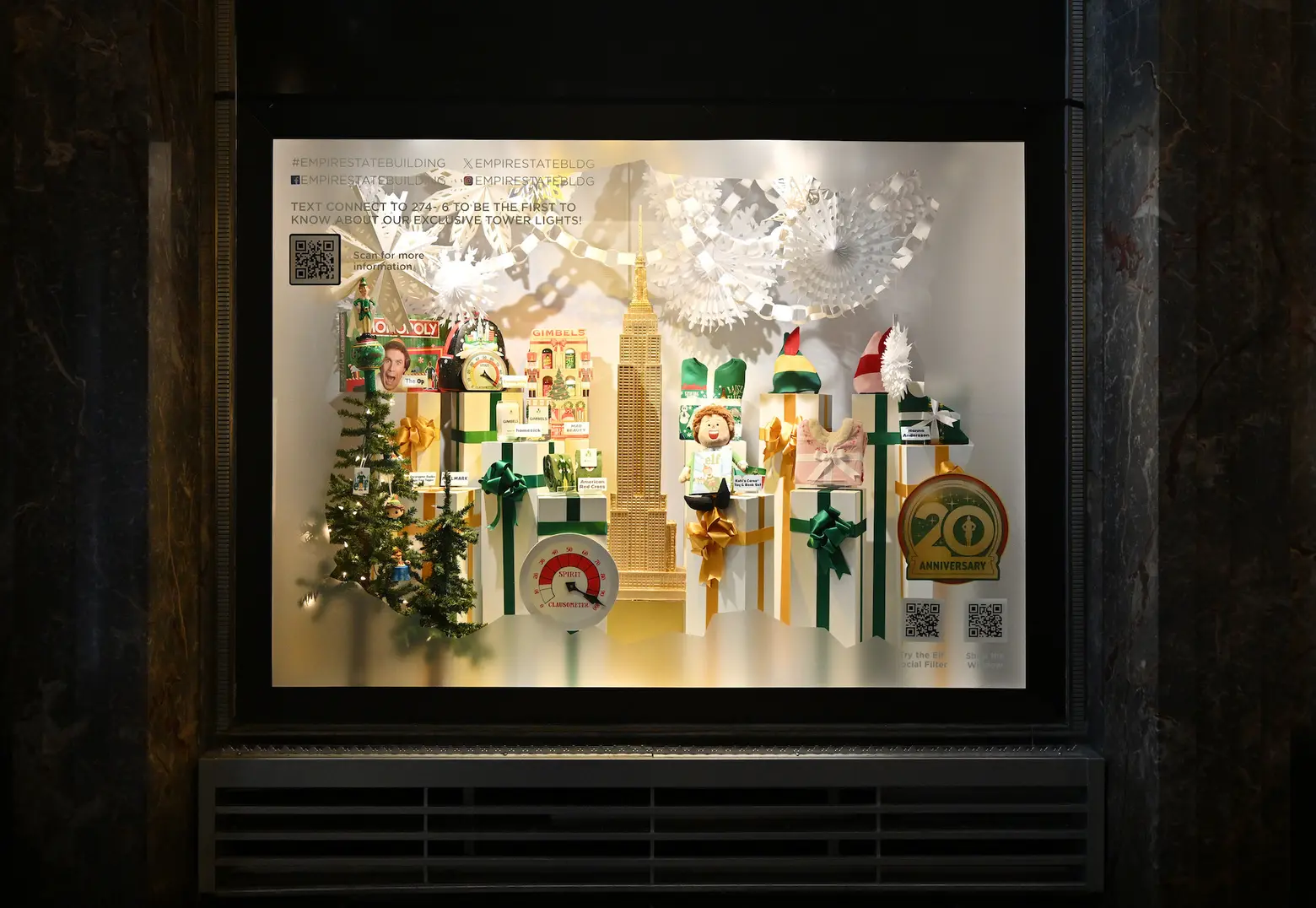 All photos by Roy Rochlin/Getty Images for Empire State Realty Trust unless noted otherwise
The Empire State Building is celebrating the 20th anniversary of the holiday classic "Elf" with new festive decorations and screenings of the movie in the skyscraper's 80th-floor observatory. Visitors will be able to snap photos with a life-sized cutout of Buddy the Elf, view ground-floor window displays featuring Elf-themed merchandise for purchase, and more.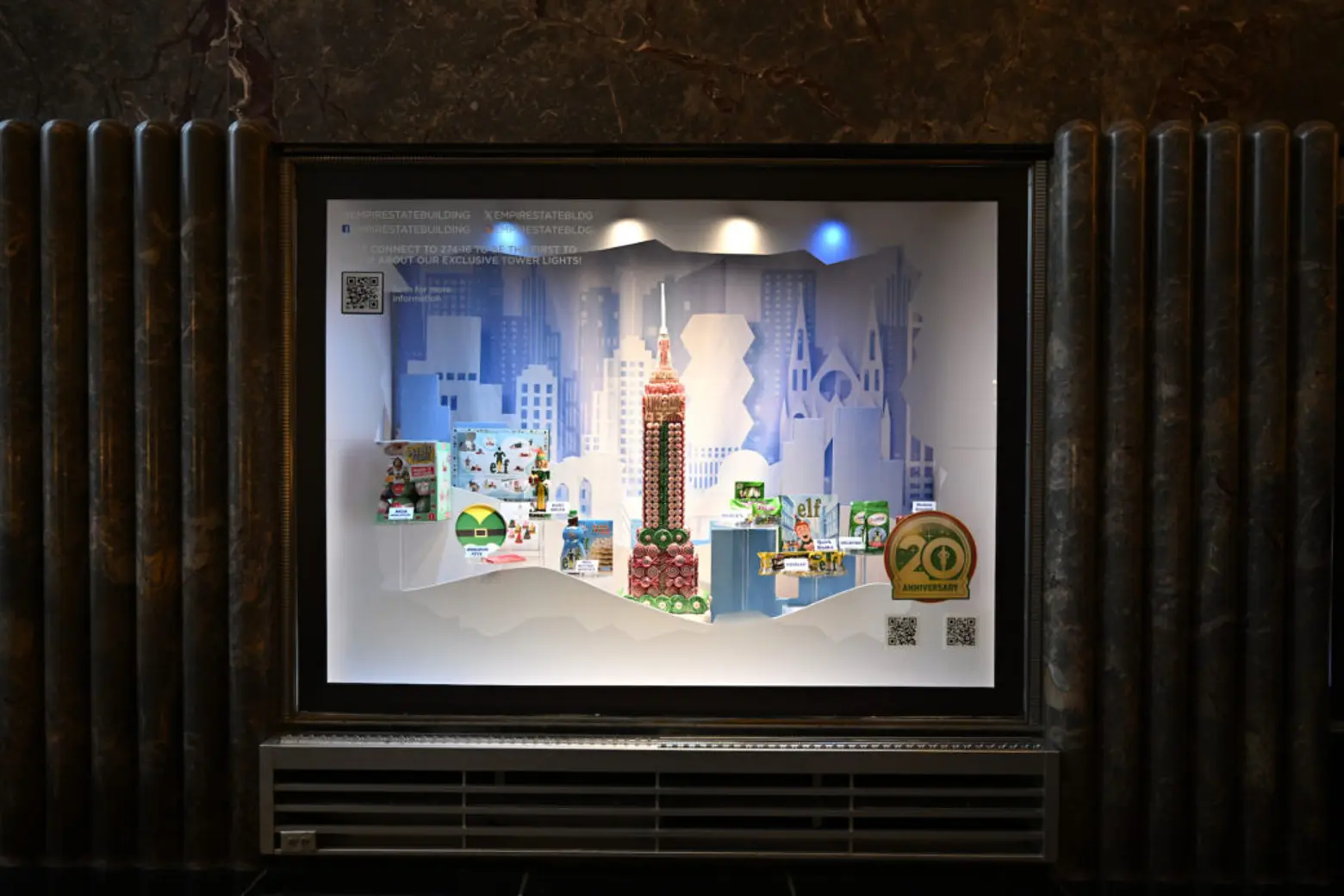 "Elf" debuted in 2003 and featured Buddy the Elf, played by Will Ferrell, who travels from the North Pole to New York City to meet his father in his office in the Empire State Building. In the two decades since it was released, the movie has become a holiday classic and a favorite of New Yorkers.
As part of the festive celebrations, the 86th-floor Observatory and the building's Fifth Avenue lobby will be decked out in themed decor. The lobby will feature snowy scenes of Buddy the Elf as he travels from the North Pole to the Empire State Building.
Guests will also be able to take pictures with a life-size version of Buddy the Elf in the corner of the Observatory's 86th floor starting on November 10.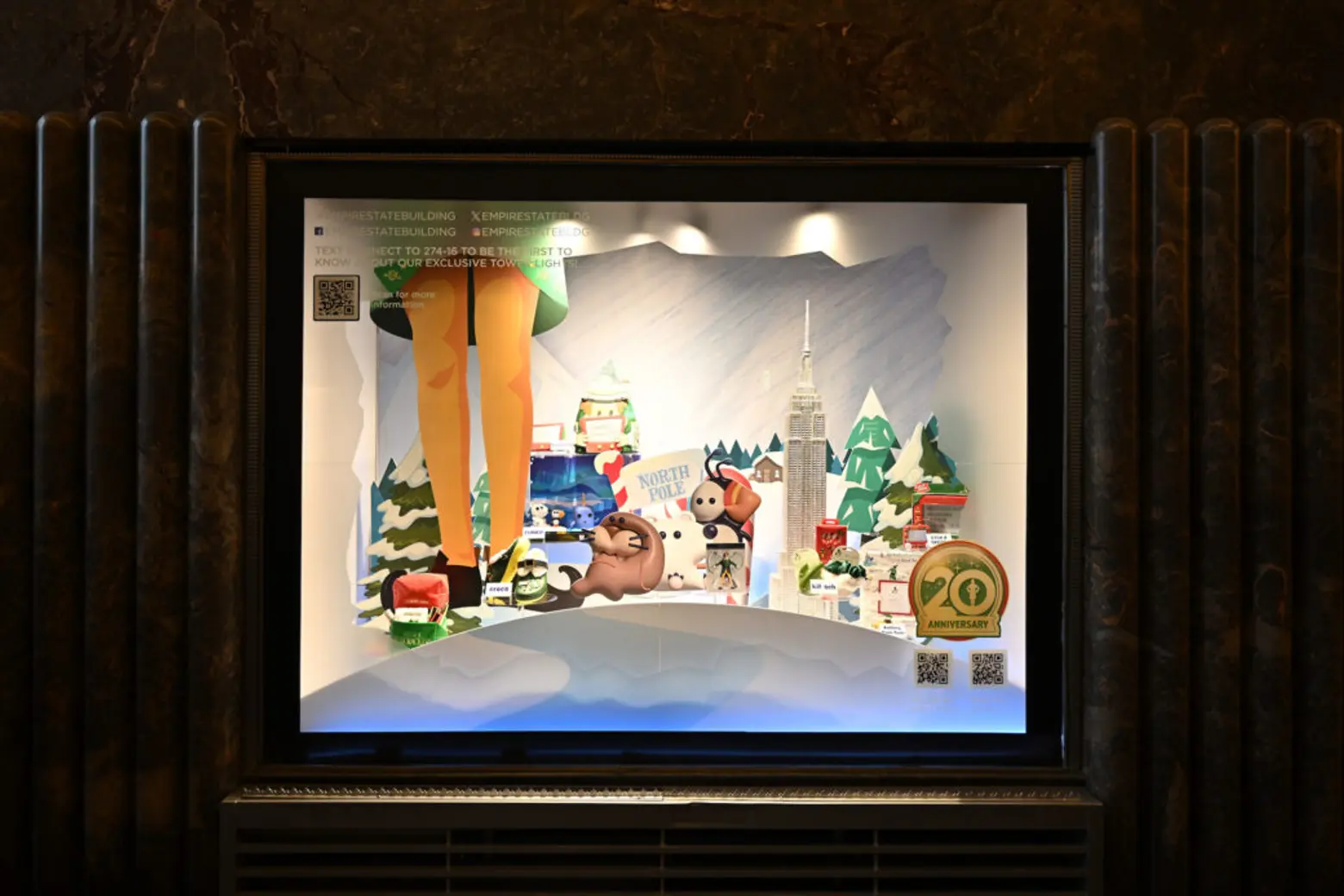 Fans of the movie can purchase tickets to view the movie at one of four screenings on the Observatory's 80th floor on December 3, 10, and 17. Tickets include holiday-themed drinks and snacks and full access to the ESB's second-floor museum and 86th-floor Observatory. Get more information and purchase tickets (which cost $135 and include snacks and drinks) here.
"The Empire State Building plays a lead role in hundreds of films and television shows, and 'Elf' has become a celebrated classic," Jean-Yves Ghazi, president of the Empire State Building Observatory, said. "Now, our guests can walk in Buddy the Elf's footsteps in a special holiday experience that brings his adventures to life at the very place where the movie was filmed."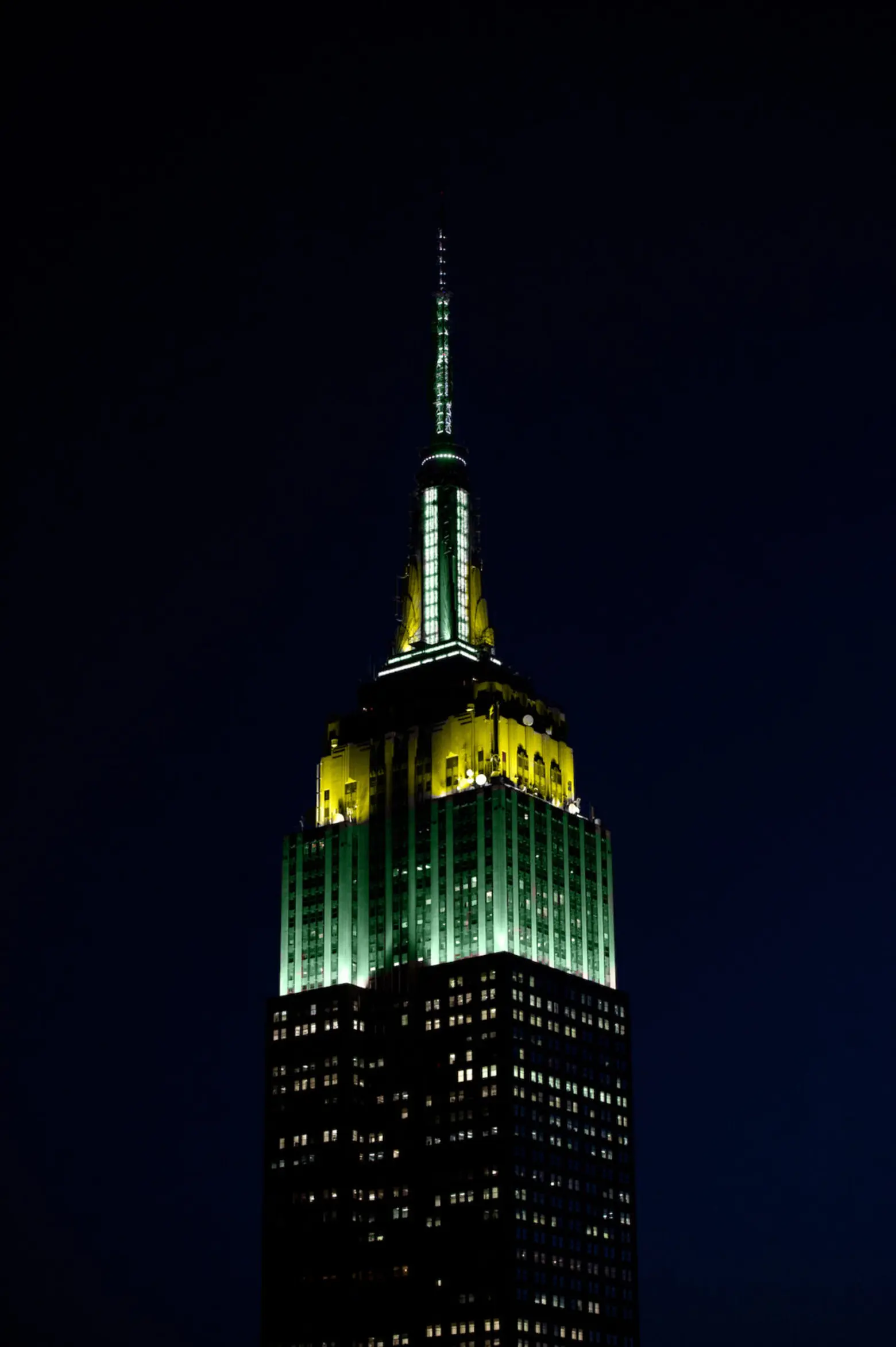 Last December, Santa Claus visited the ESB's Observatory for the first time in celebration of the holidays. On December 4 and 11, building tenants and visitors were able to meet Santa Claus in a festively-decorated corner of the 80th floor where they could take pictures and make everlasting holiday memories.
RELATED: