A first look at this year's Rockefeller Center Christmas Tree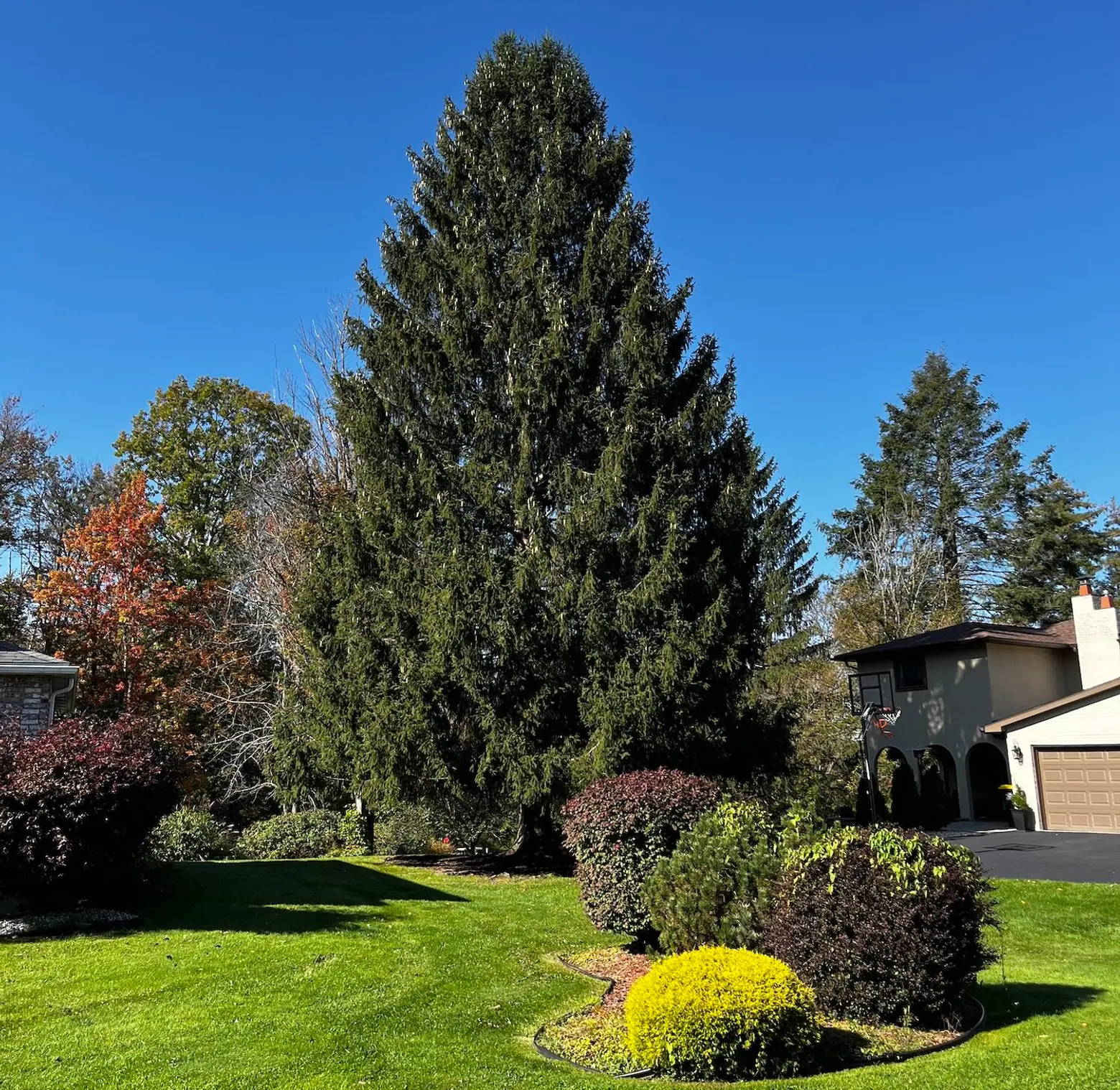 Image courtesy of Tishman Speyer
The 2023 Rockefeller Center Christmas Tree has officially been selected. The 80-foot-tall Norway Spruce comes from Vestal, a suburb of Binghamton, and will be cut down next Thursday and arrive at Rockefeller Center on Saturday, November 11. After the world-famous tree is decorated with thousands of sparkling lights and crowned with its Swarovski star, the annual tree lighting ceremony will take place on Wednesday, November 29.
This year's tree was donated by the McGinley Family and measures 43 feet wide, weighs roughly 12 tons, and is approximately 80 to 85 years old. The tree was picked by Rockefeller Center's head gardener Erik Pauze, who has helped find and transport the iconic holiday tree for more than 30 years.
"The Norway Spruce is great for the scale it can achieve, it can hold the lights on its branches, and it stands there nice and proud as the Tree should," Pauze said in an interview with The Center Magazine, run by Rockefeller Center.
"I knew when I saw it that it was going to work… I just had to trim the branches up to 5 or 6 feet. It's a nice shaped tree, and it looks beautiful. When you stand in the street, and look at it against the blue sky, it really looks awesome," Pauze added.
Over 50,000 multi-colored, energy-efficient LED lights will adorn the tree after its arrival in Manhattan, as well as the 900-pound Swarovski star designed by architect Daniel Libeskind in 2018. After the holiday season, the tree will be milled into lumber for Habitat for Humanity.
Rockefeller Center's tree lighting has been a New York City tradition since 1933. The ceremony has been broadcast live on television since 1951.
After the lighting ceremony, the tree will be on display until January 13, 2024. at 10 p.m. The tree is lit for 24 hours on Christmas Day and from 6 a.m. to 9 p.m. on New Year's Eve.
The Rink at Rockefeller Center opened for the season on October 21.
RELATED: