Times Square water main break leads to major subway delays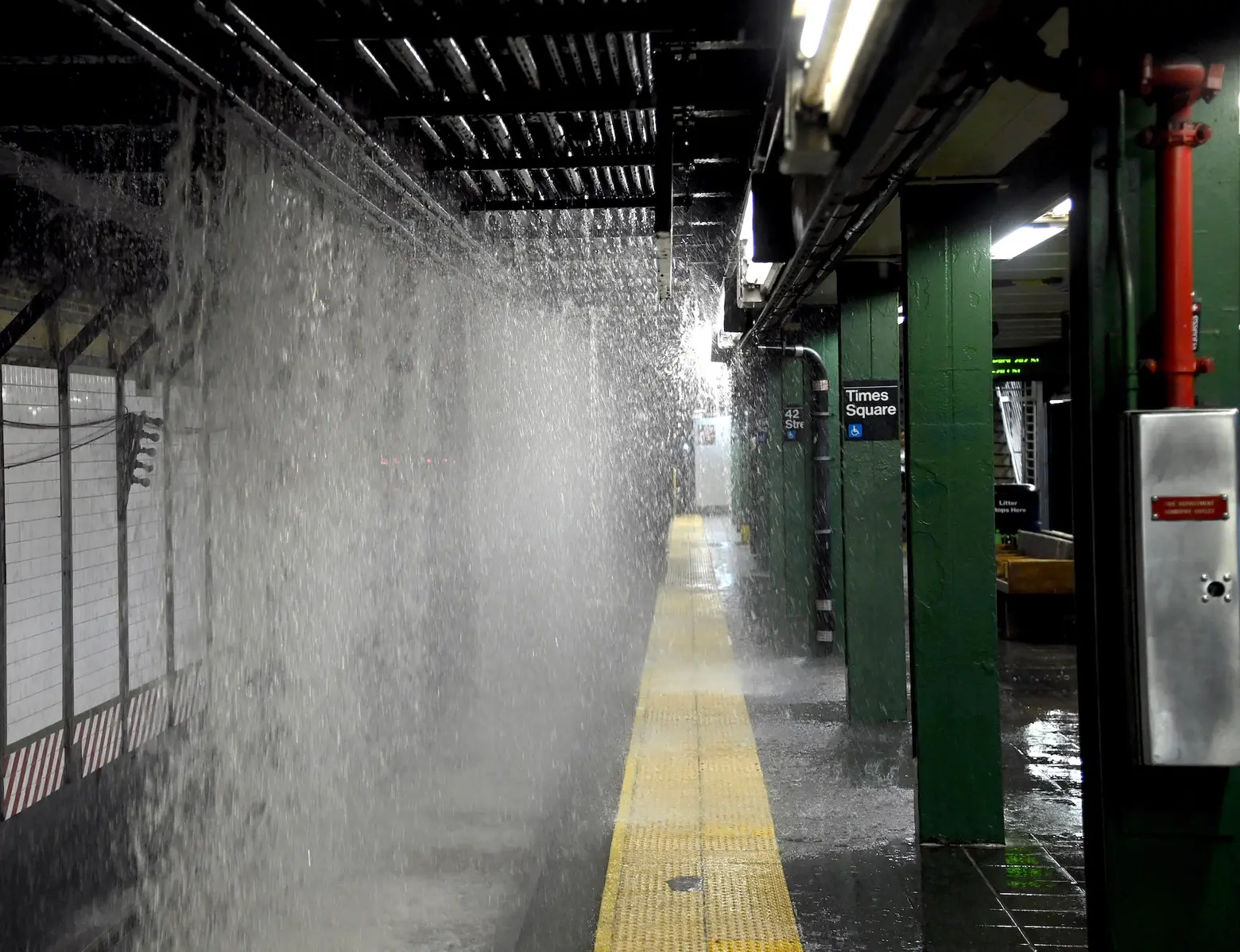 A water main installed in 1896 broke in Times Square on Tuesday morning, stopping train service on several subway lines during morning rush hour. Due to water flooding the subway tracks, the Metropolitan Transportation Authority suspended or rerouted service on the 1, 2, and 3 lines, which also affected the 4 and 5 lines. The area between 39th and 42nd Streets along Seventh Avenue was shut down due to flooding and is expected to remain closed for the rest of the day.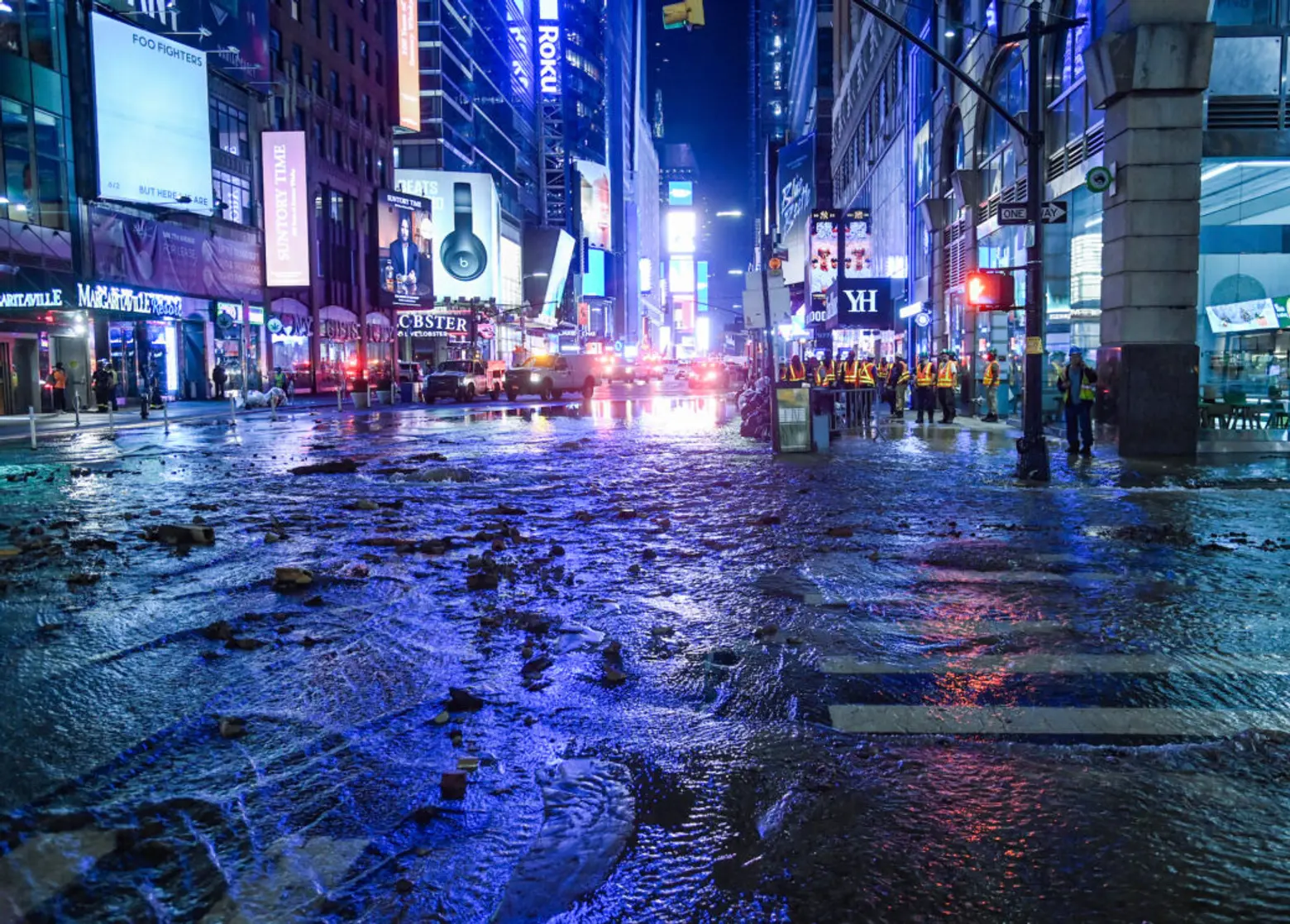 The 20-inch water main, located 10 to 15 feet below Seventh Avenue and West 40th Street, broke around 3 a.m., NYC Transit President Richard Davey said during a news conference Tuesday morning. While the burst occurred in Times Square, subway stations located further south, like 23rd Street and 14th Street, experienced the worst of it.
"Severe impacts on the 1, 2, and 3 lines, in large part because water has seeped through in here at Times Square, and actually moved to its lowest point, which turns out to be south," Davey told reporters.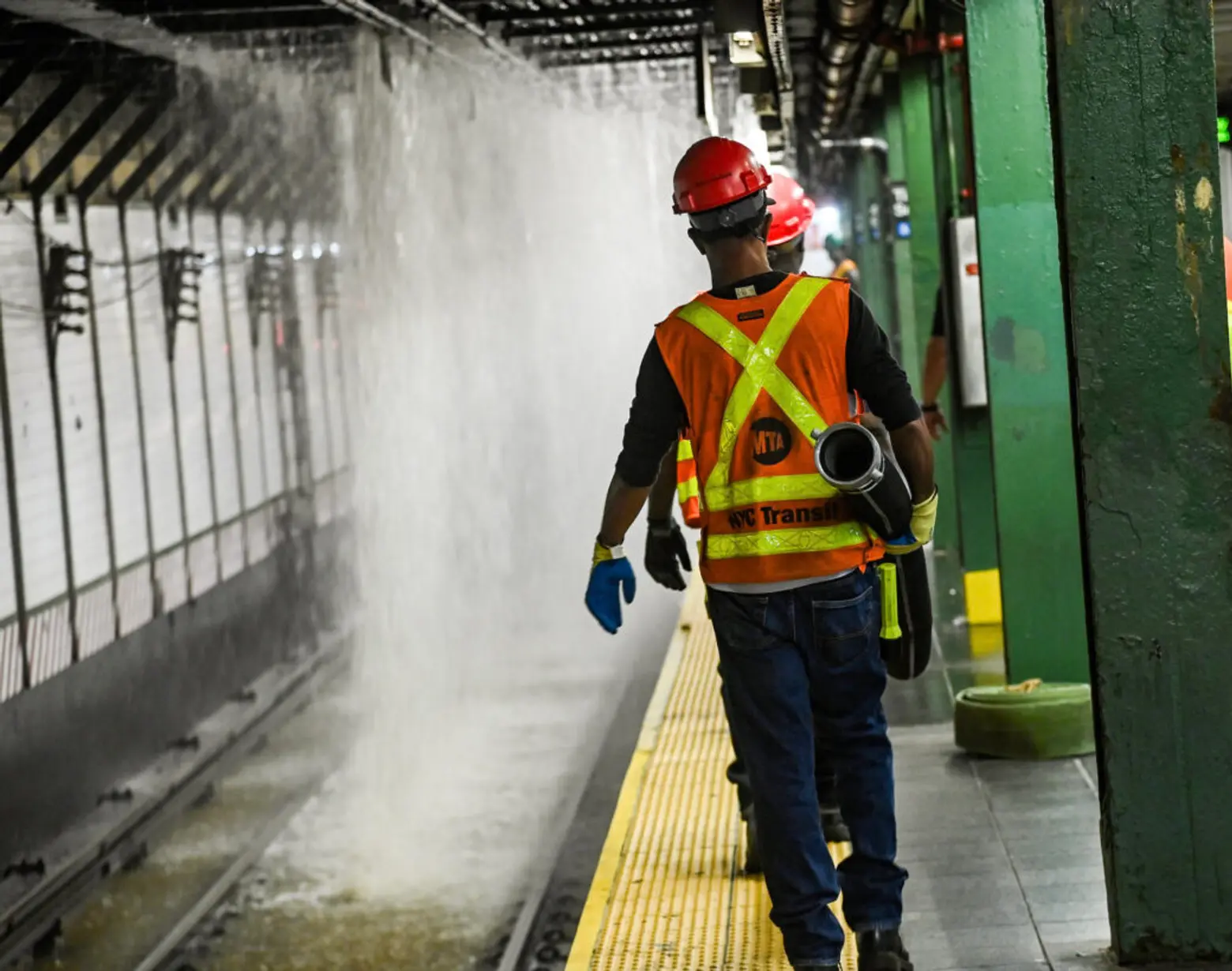 Hundreds of transit workers arrived at the scene in under 30 minutes and began shutting down all of the water that was feeding into the street level above. It is still unclear what caused the water main to burst in the first place.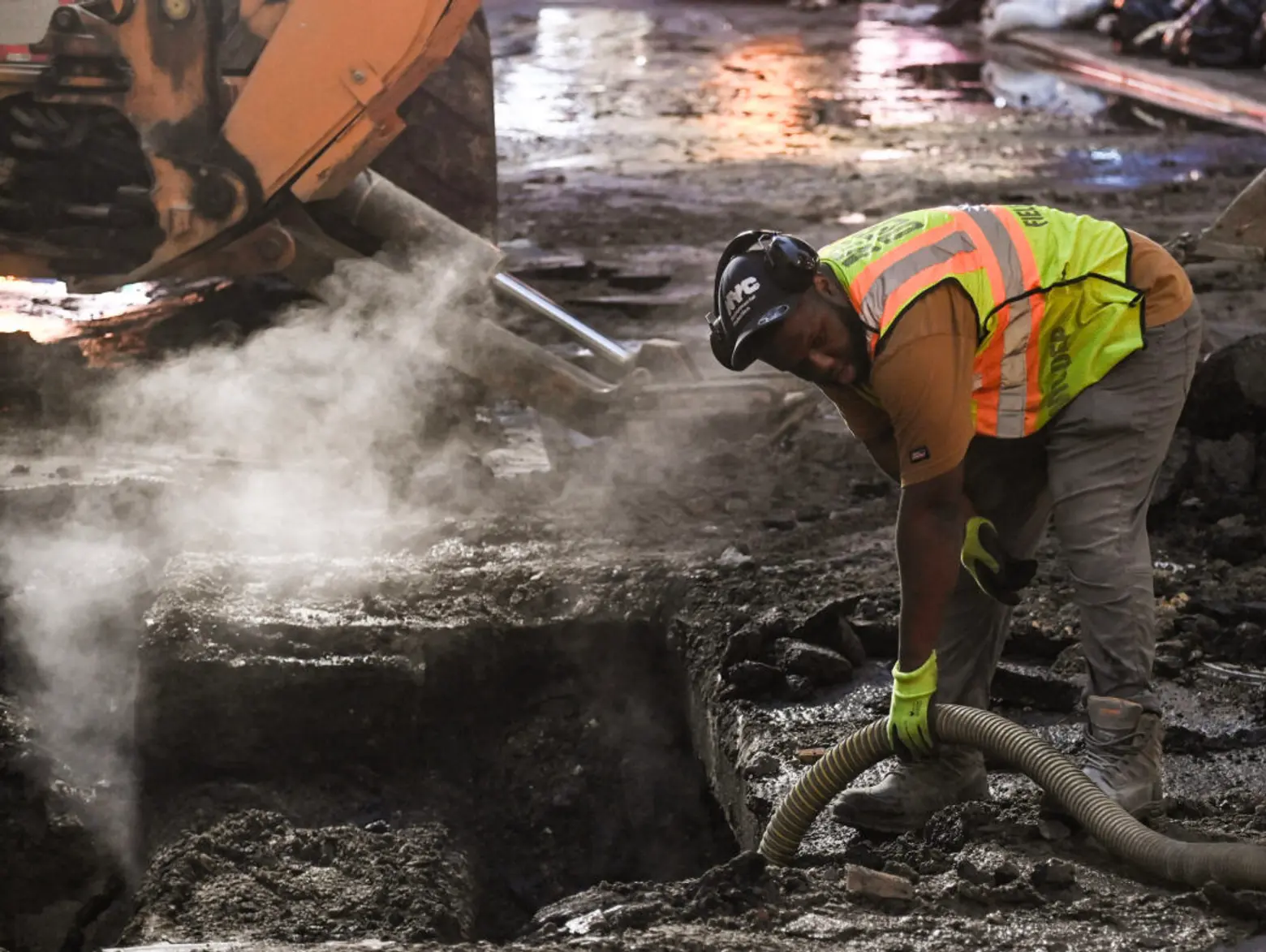 Davey stated that the city's transit agency and the Department of Environmental Protection has to work together to prevent future flooding incidents in the subway system, which is especially prone to flood events due to its old age and location underground, according to the New York Times.
Around 11 a.m., the MTA said that the subway lines had been brought back to working order but with significant delays in both directions. Davey said that the work would be complete before the evening's rush hour commute.
RELATED: