MTA to boost subway service on 1 and 6 trains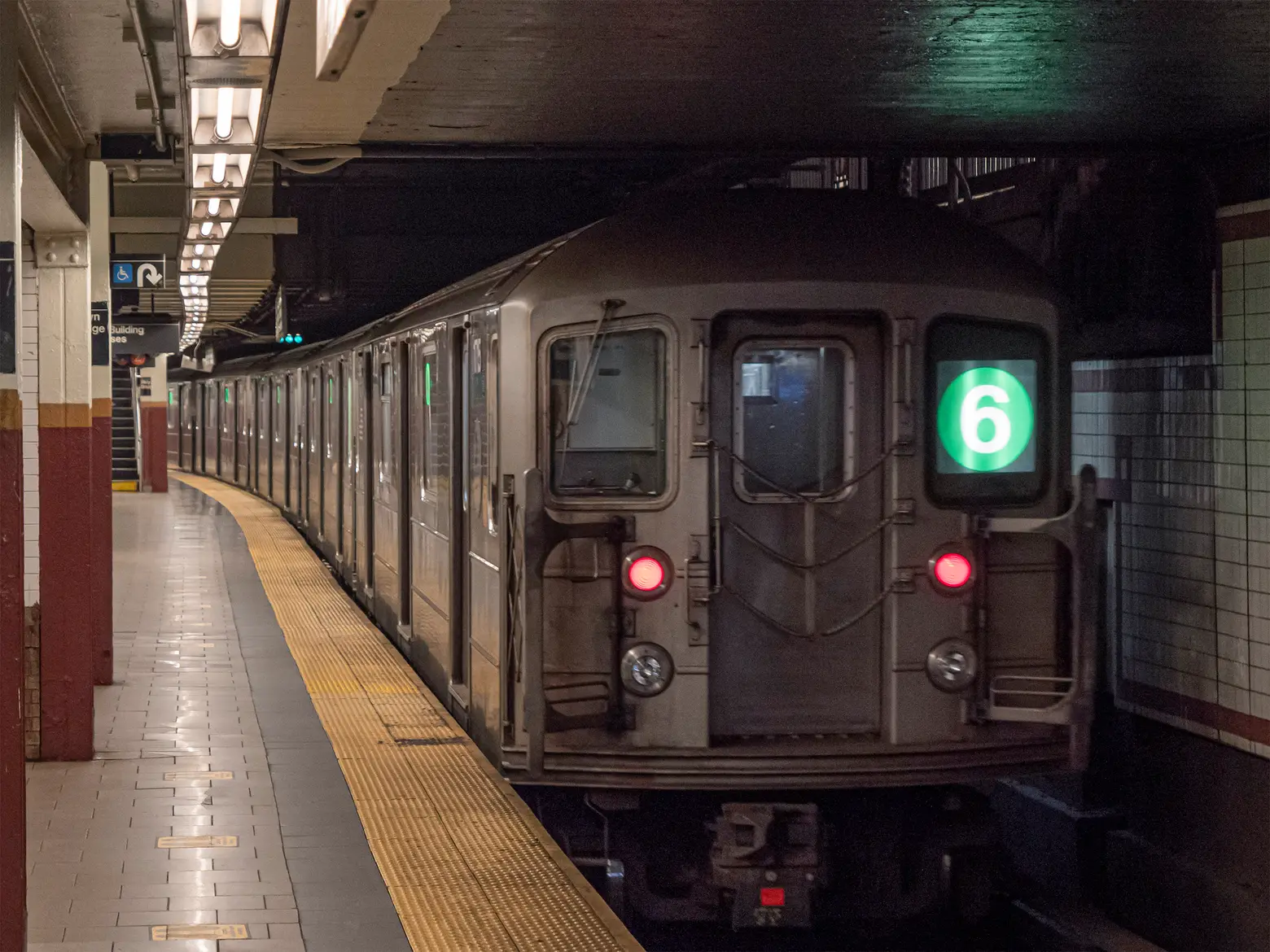 The 1 and 6 lines on the New York City subway system will start running faster this weekend. The Metropolitan Transportation Authority on Wednesday announced that starting on Saturday, August 12, the 1 and 6 subway lines will start running every six minutes instead of every eight minutes during weekend service. The service enhancement was made possible by $35 million in funding designated for the MTA in the Fiscal Year 2024 State Budget.
The planned service improvements target subway lines and times when ridership has rebounded the most since the pandemic. According to the latest ridership data, the city's subway system currently has an average of 3.85 million riders on typical weekdays and 2.2 million riders on the weekends. 
Weekend ridership has been gradually recovering from its pandemic slump and is currently sitting at about 80 percent of its pre-Covid-19 levels. However, weekday ridership levels are currently at 65 to 70 percent of the subway system's pre-pandemic levels.
"It's no secret that weekend ridership and discretionary travel are rebounding to pre-COVID levels faster than weekdays, and adding more service is going to help us build on that momentum," Janno Lieber, MTA Chair and CEO said.
"We've said this whole time that once the funding is there, we'd look to expand service outside of the weekday peaks. Now, thanks to the budget passed by Gov. Hochul and the State Legislature, we have the money and we're keeping our promise."
The third phase of service enhancements is set to begin in December, with evening service increased on the C, N, and R lines, as well as midday service on the G line. Under the improved service, the trains will arrive every eight minutes. During the third phase, six-minute service on the 1 and 6 lines will be extended to include more hours of the day.
The fourth phase, starting in July 2024, will see midday and evening weekday service enhancements to the B, D, J, and M lines, with each train arriving every eight minutes. During this phase, 3 and 5 train service will also be added on the weekends, with trains arriving every 10 minutes.
RELATED: