NYPL photo exhibition captures quirkiness of NYC subway in the 1970s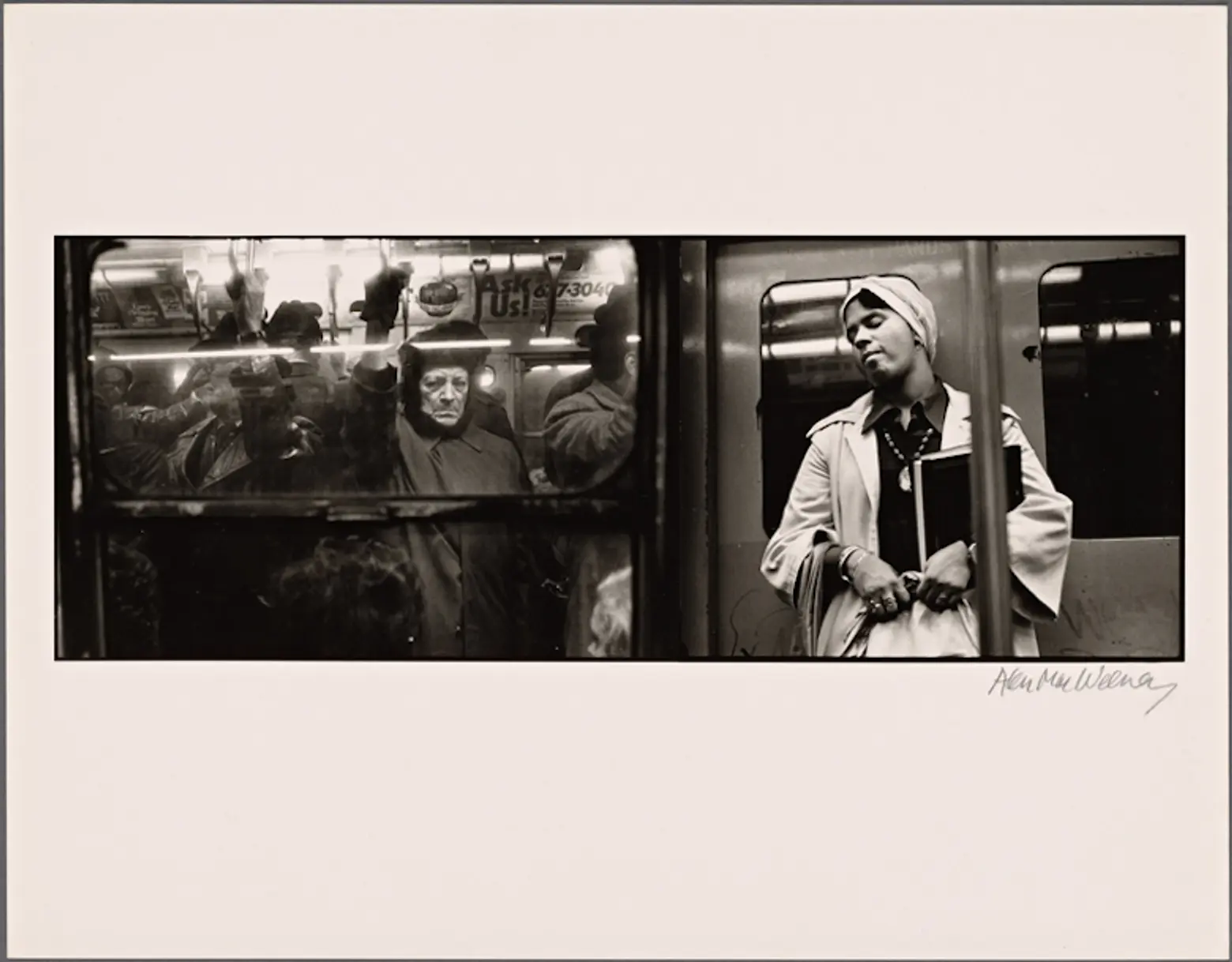 Alen MacWeeney, Looking Out, Looking In. Old Man in Russian Hat: Black Woman in White Headscarf and Coat, 1977-79. Gelatin silver print. 11 x 14 in. Photography Collection, The Miriam and Ira D. Wallach Division of Art, Prints and Photographs, New York Public Library. (c) Alen MacWeeney
A new photo exhibition at the New York Public Library captures the everyday interactions of New Yorkers taking the subway in the late 1970s. Located in the Print Gallery of the Stephen A. Schwarzman Building, "New York Subways 1977: Alen MacWeeney" features 42 diptychs created by Irish-American photographer Alen MacWeeney that show New Yorkers on crowded and graffiti-filled subway cars. The free exhibition is on display now through January 7, 2024.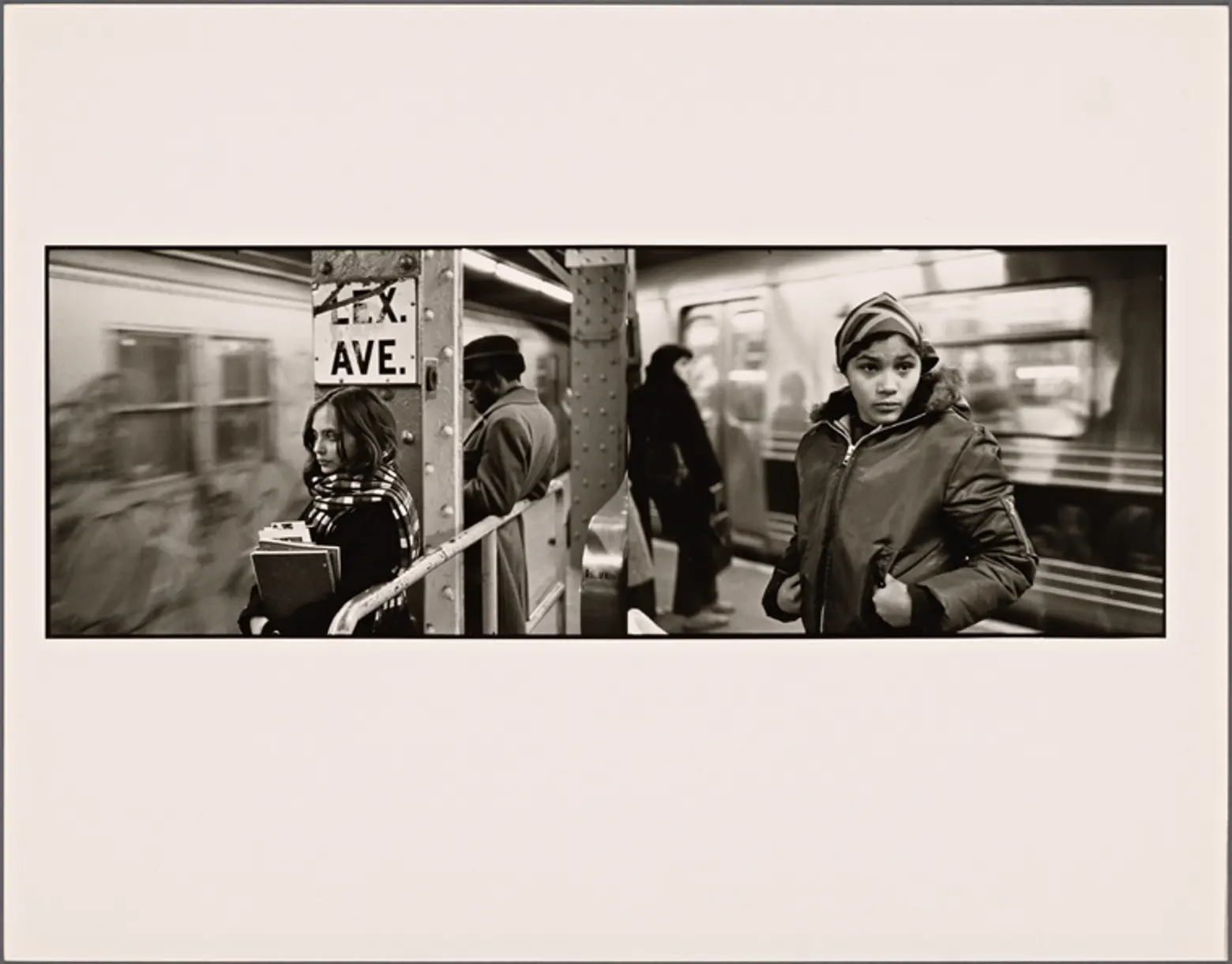 MacWeeney, who began his career in Dublin before moving to New York in 1961, photographed passengers on the subway with his Leica M-4 camera as he routinely rode the train from his apartment in the East Village to uptown Manhattan.
According to the library, MacWeeney was initially unhappy with the darkroom results, until he noticed one photograph lying on top of another. He used a specific technique that paired two negatives to create a positive print, resulting in compositions that blended two frames into one image.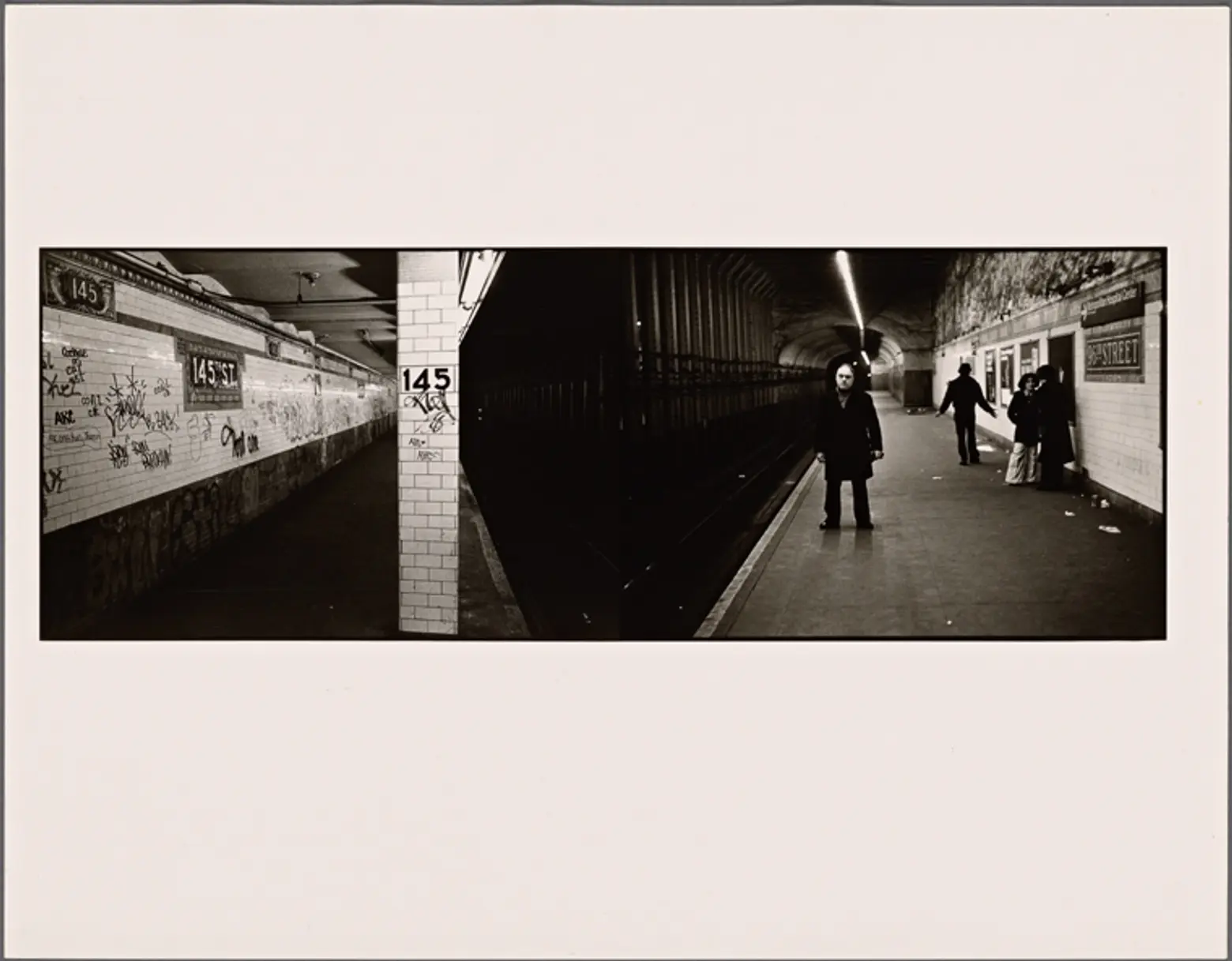 "These black-and-white diptychs serve as subtle juxtapositions of stillness and movement, people and environment, and intimacy and exclusion," according to a press release.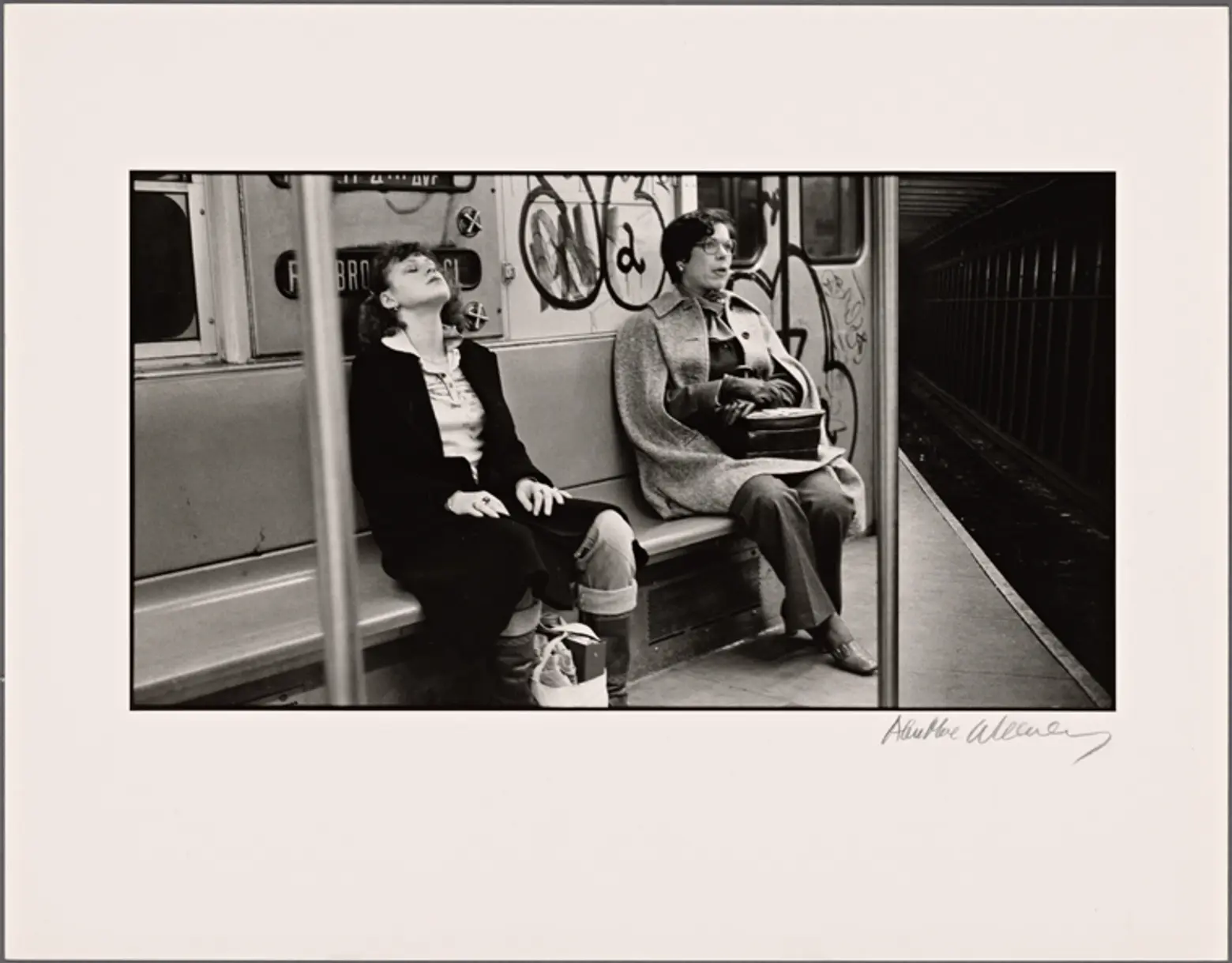 The collection of 42 images depicts a wide variety of emotions, and when presented together, tells a story of New York City life, which includes hundreds of thousands of New Yorkers packed together in close quarters, experiencing private moments in a public space.
"New York Subways 1977" also features two large-scale photographs on loan from MacWeeney: historical maps of the 1970s subway system designed by Massimo Vignelli from the NYPL's Lionel Pincus and Princess Firyal Map Division, and a short film created by MacWeeney.
The film, which runs roughly 12 minutes, shares insight into MacWeeney's New York Subways photo series, the context behind its creation, and his personal experience as a young photographer in NYC during the late 1970s.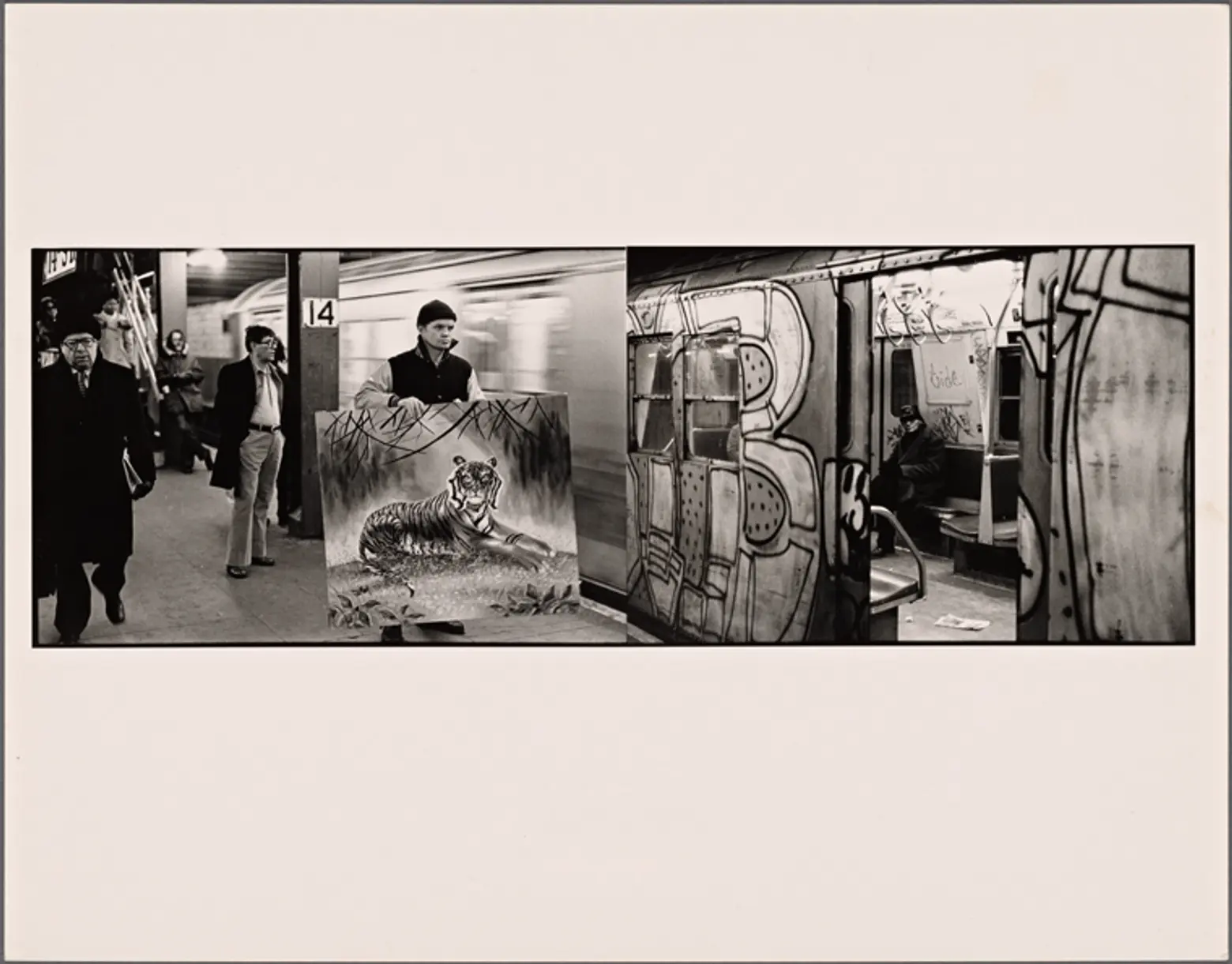 Also part of the exhibition is MacWeeney's book featuring the photo series. The book, which measures 8.5 by 22 inches and was printed and bound by the artist himself, offers a unique perspective into the New York Subways series. It includes diptychs not part of the library exhibition and provides viewers with an alternative arrangement of photos on display.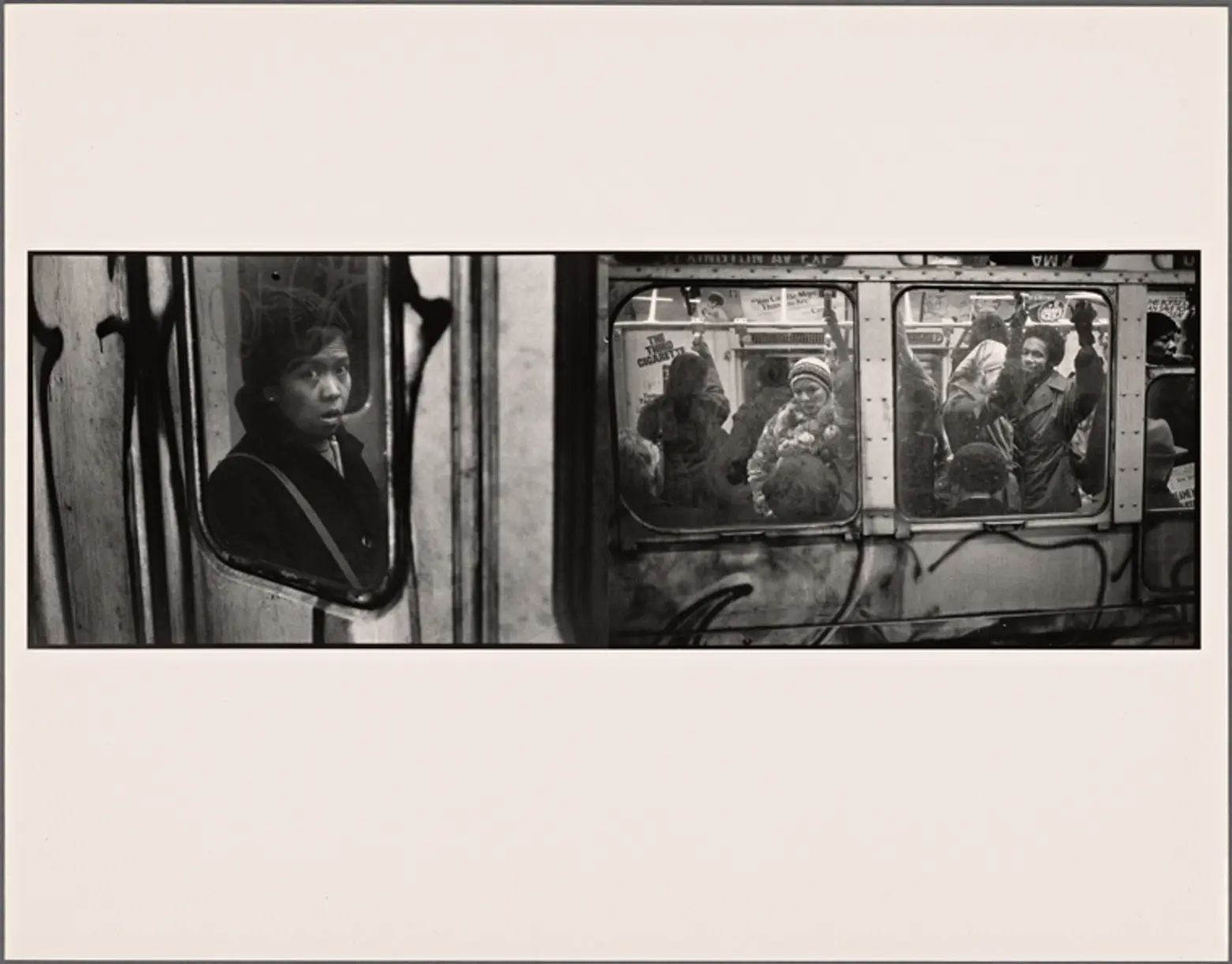 On September 29, MacWeeney will sit down to discuss the exhibition with Maggie Mustard, the exhibition's curator and NYPL assistant curator of photography. The talk will focus on MacWeeney's career and his creative influences, as well as the relevance of the photo series today.
RELATED: