168th Street and Astoria Boulevard subway stations finally reopen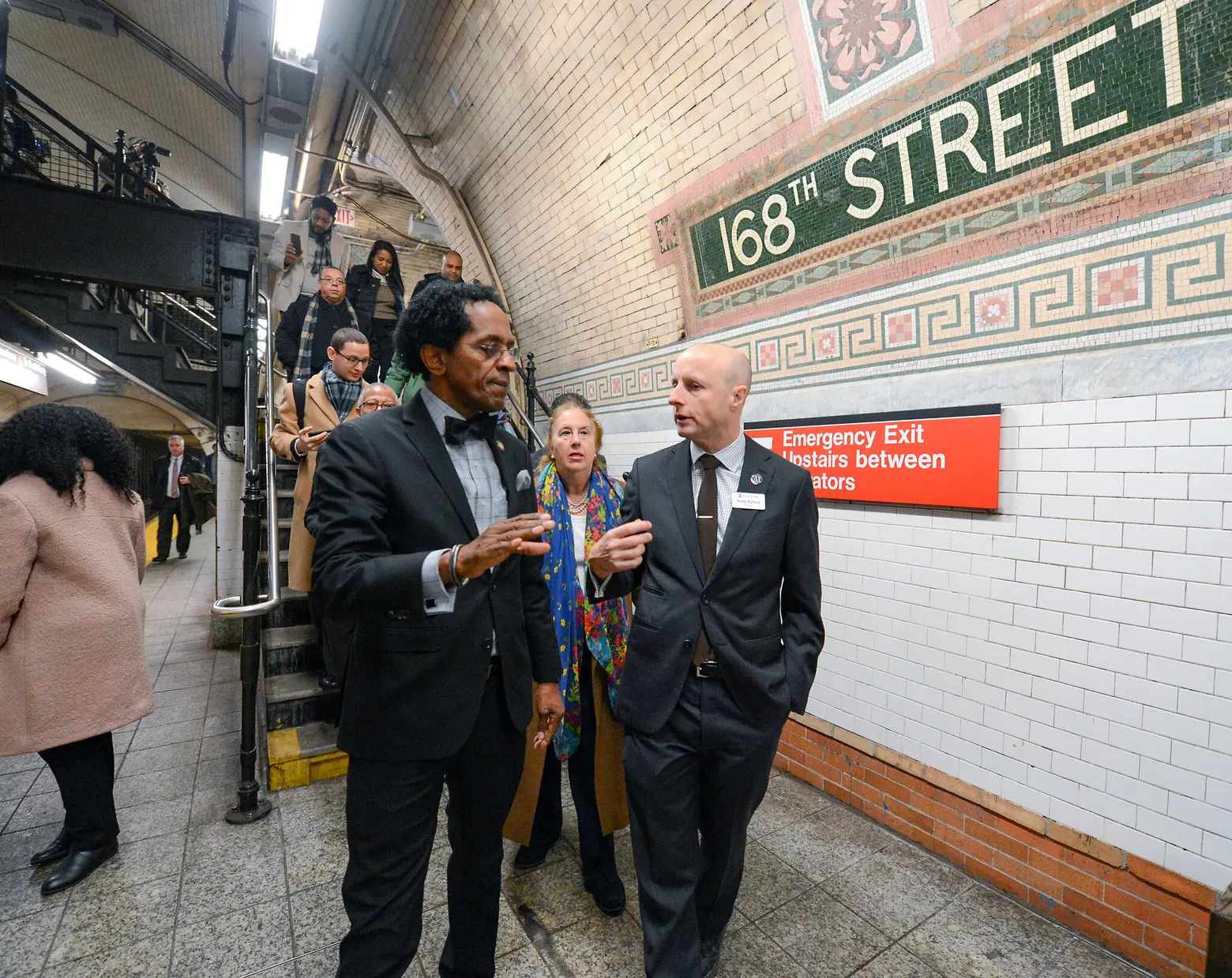 MTA New York City Transit President Andy Byford at the 168 St Station on Monday, December 23, 2019, along with Manhattan Borough President Gale Brewer and Assemblymember Al Taylor. Photo: Marc A. Hermann / MTA New York City Transit
After a year, the 168th Street 1 train station has finally reopened, marking the first complete elevator replacement at this stop in more than 100 years. In addition, last week, the MTA announced that the Astoria Boulevard N, W station has reopened after nine months and the completion of the first phase of its station modernization.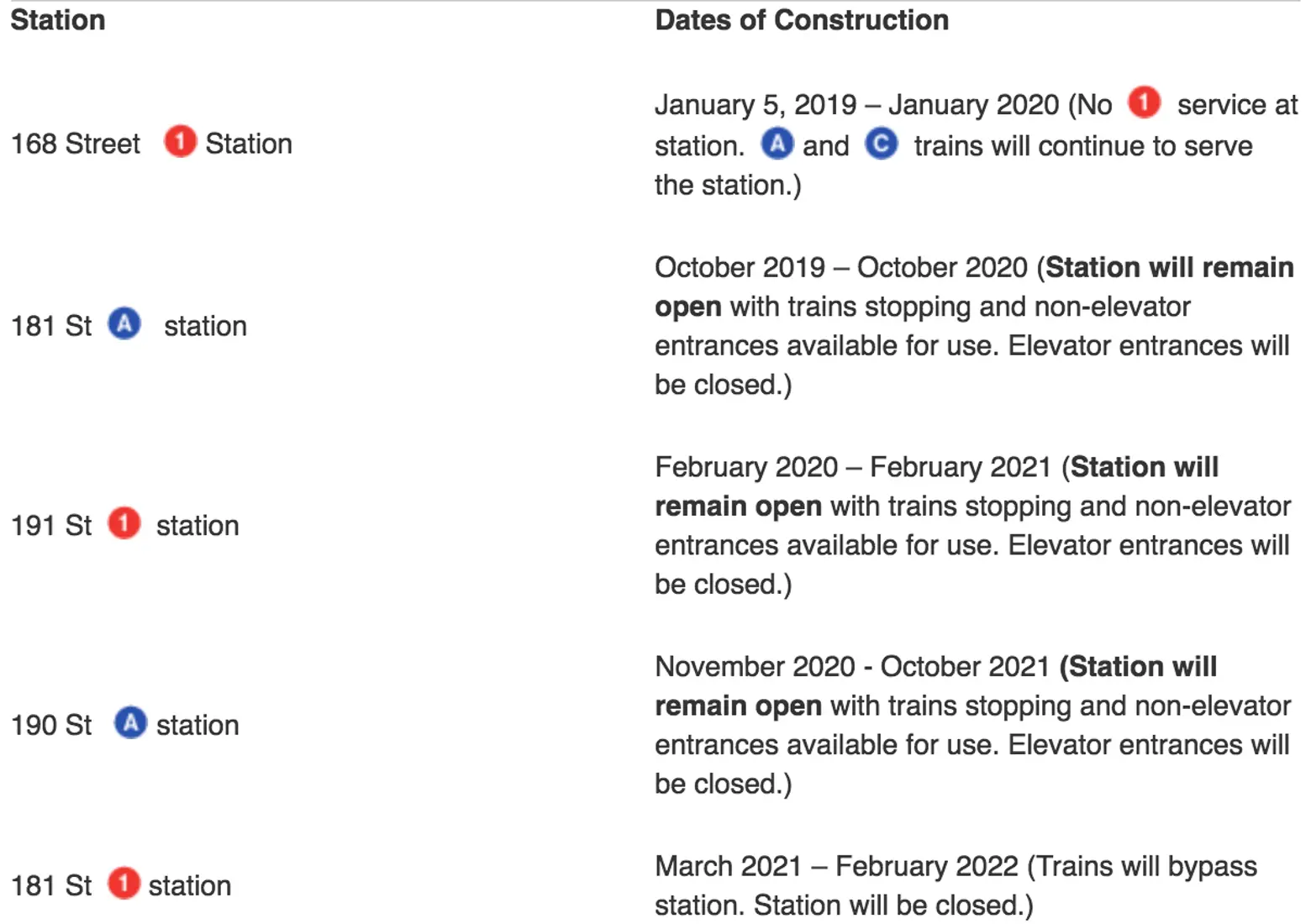 Diagram via the MTA
The entire 168th Street station closed in January. Just like the station itself, most of the elevator components were 100 years old. This is part of a larger effort to modernize and make accessible five of the subway system's "deep stations"–the 168th Street 1 train stop, the 81st Street A stop, the 191st Street 1 stop, the 190th Street A stop, and the 181st Street 1 stop. As outlined in the diagram above, the work is being done in nearly year-long phases to lessen the burden on the surrounding communities. The work takes so long due to the stations' depths (the 190th and 191st Streets are the deepest in the entire subway system at 140 feet and 180 feet below ground), where water intrusion and decay have created issues over the years.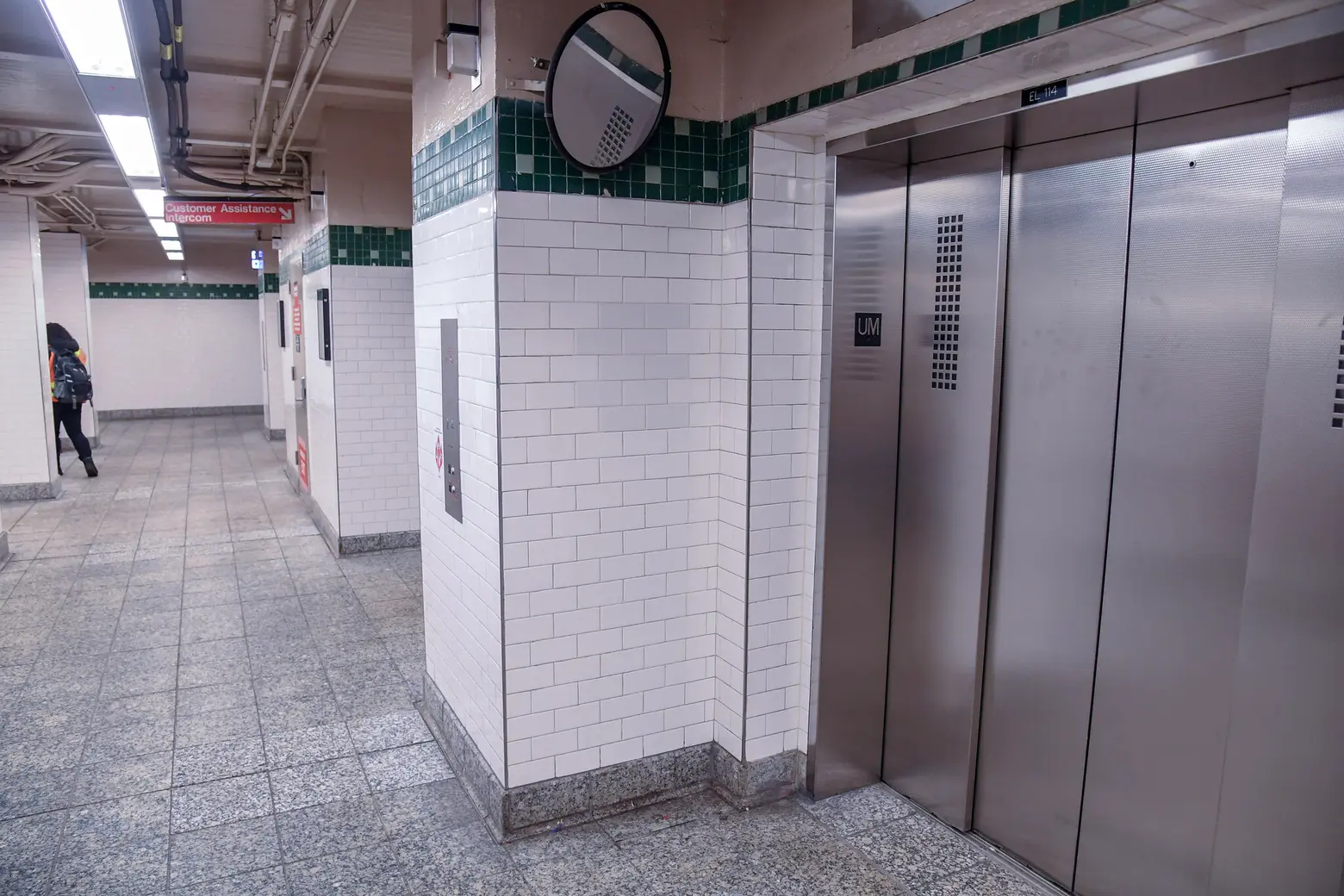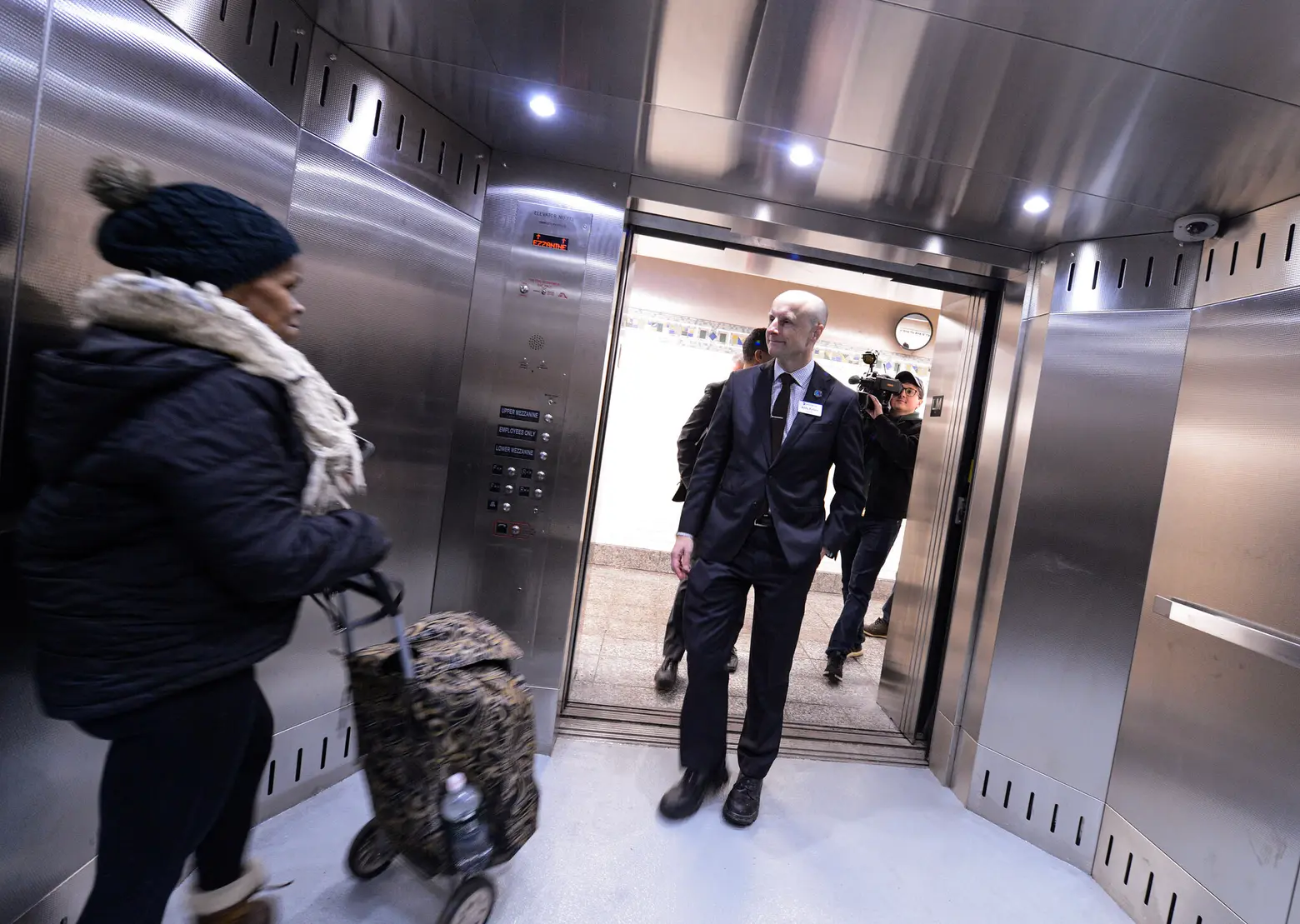 Photos of the 168th Street elevators via: Marc A. Hermann / MTA New York City Transit
Work at 168th Street included adding elevator doors at both the front and rear sides at the lower mezzanine level, reopening the rear passageway on the lower mezzanine, and improving the emergency stairs behind the elevator banks. In addition, the MTA announcement tells us that:
The improved station is now outfitted with improved lighting and communications equipment in addition to the new elevators. Workers also installed a back-up battery to allow customers to exit the elevators in the case of a power failure, replaced all support machinery and redid the historic tile work in the lower mezzanine– both salvaging old tile and installing completely new tile to match it.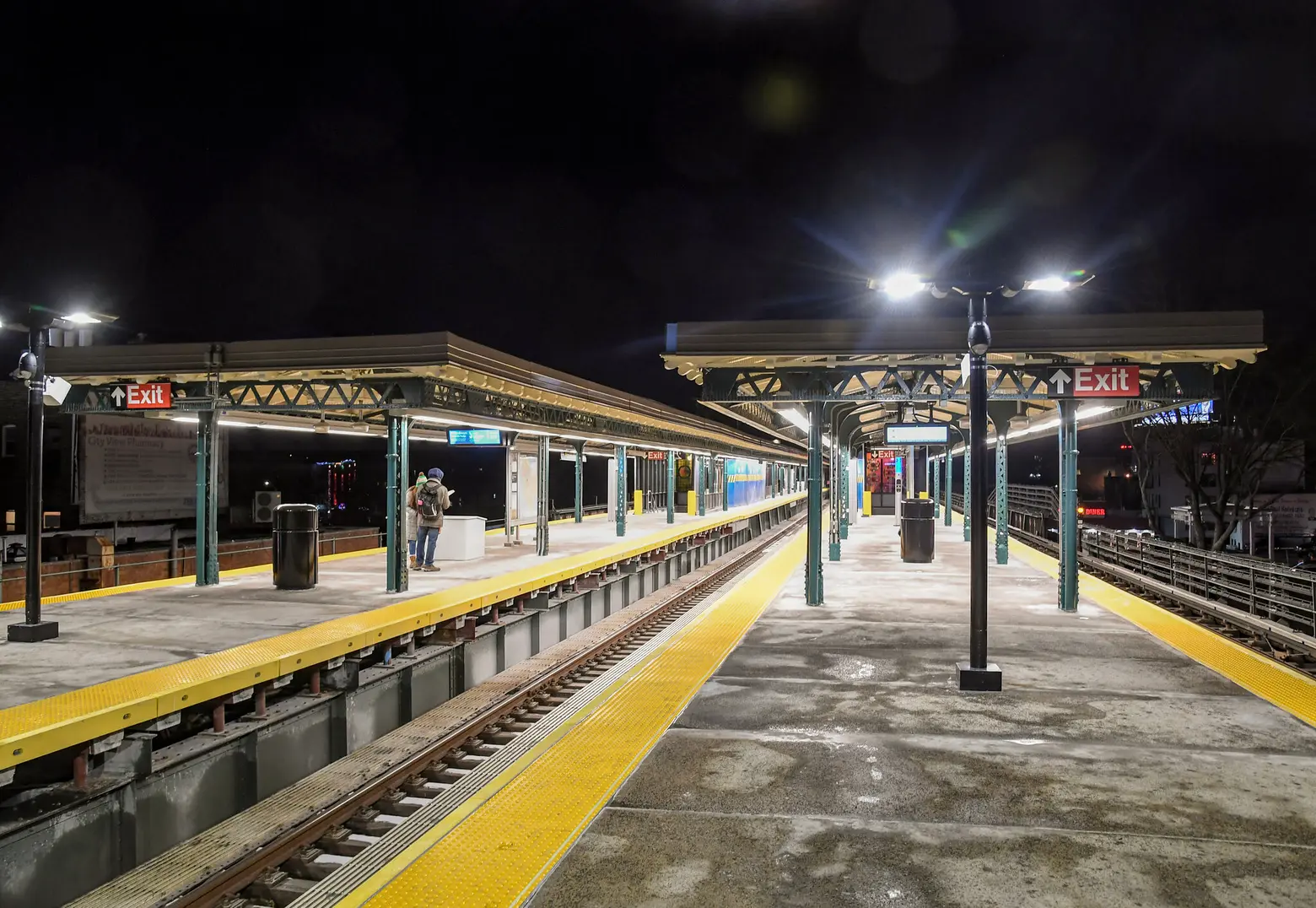 The Astoria Boulevard station on the N/W lines on Thursday, December 19, 2019. Photo: Marc A. Hermann / MTA New York City Transit
The Astoria Boulevard N, W station closed back in March for a multi-phase project. As 6sqft explained at the time, "The elevated station will get four new elevators and other accessibility features. In order to construct the street elevators, the mezzanine level will be demolished and rebuilt with more vertical clearance to prevent strikes by trucks and other over-height vehicles on the road below." Now, after nine months, the mezzanine has been rebuilt, allowing the station to reopen while the rest of the work continues. The rest of the work is expected to be completed by the fall of 2020. It is part of a larger initiative to repair and rehabilitate all the elevated Astoria stations along the N, W line.
RELATED: