These are the 68 subway stations the MTA will make fully accessible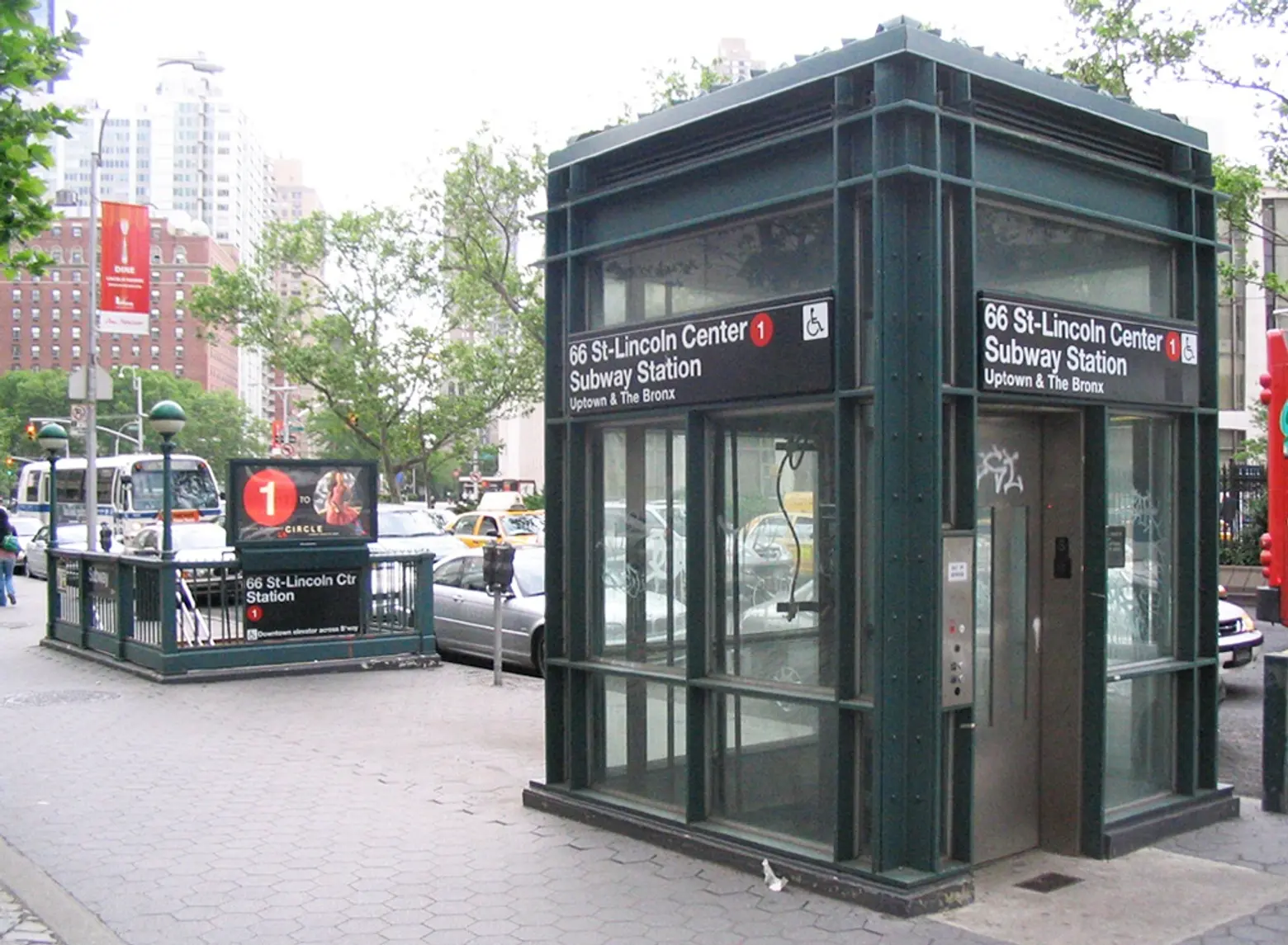 Less than 25 percent of the NYC subway's 472 stations are accessible, but the MTA has pledged to increase that percentage to roughly 40 under it's proposed $51.5 billion 2020-2024 Capital Plan. Back in September, the agency revealed the first 48 stations it would make fully ADA accessible, and now they have announced 20 more (the final two will be announced at a later date), all of which will receive a $5.2 billion investment. Through the upgrades, the MTA's goal is to ensure that no rider is more than two stops from an accessible station.
The MTA released the $51.5 billion proposed Capital Plan–the largest in their history–in September, and it was quickly approved by the MTA Board. It is currently under consideration for approval by the MTA Capital Program Review Board. The plan allocates $40 billion towards subways and buses, which includes fully funding the second phase of the Second Avenue Subway, modernizing signals, adding 1,900 new subway cars, adding 2,400 new buses, improving stations and tracks, and making 70 stations ADA accessible.
The first 48 stations were chosen based on the "two-station away" goal, as well as "major transfer stations and station complexes, ridership, demographics, and technical and geographic issues that would affect costs and constructability," according to an earlier press release. The latest 20 stations were chosen based on similar factors but also on constructability and how the work will impact communities and customers. The MTA says these stations are in some of the city's fastest-growing neighborhoods and major corridors such as Court Square in Queens, the 59th stretch in Manhattan, Broadway Junction in Brooklyn, and the West Bronx. Though the investment will be made over the next five years, it's not clear when all of the work will be wrapped up.
"With this list of stations, we are going beyond our commitment to put customers no more than two stations away from an accessible station within five years, filling coverage gaps and increasing access to key transfer points, terminals, and high-ridership stations," said Alex Elegudin, NYC Transit's Senior Advisor for Systemwide Accessibility. "We will continue to work closely with advocates and communities to prioritize future accessibility investments, and work internally to accelerate these projects while endeavoring to limit any disruption to service."
The full list of 68 stations is as follows; those with an asterisk are the 20 recently announced:
Manhattan
Harlem-148 St (3)*
110 St (6)*
181 St (A)*
7 Av (B, D, E)*
Lexington Av-59 St (N, R, W)*
59 St (4, 5, 6)*
Essex St (J, M, Z)
Delancey St (F)
42 St-Bryant Park (B, D, F, M) / 5 Av (7) /5 Av
6 Av (L)
14 St (F, M)
14 St (1, 2, 3)
96 St (B, C)
81 St-Museum of Natural History (B, C)
Dyckman St (1)
168 St (1)
137 St (1)
86 St (4, 5, 6)
Brooklyn
18 Av (D)*
Jefferson St (L)*
Nostrand Av (A, C)*
Broadway Junction (A, C)*
Broadway Junction (J, Z)
Broadway Junction (L)
Lorimer St (L)
Metropolitan Av (G)
36 St (D, N, R)
Church Av (B, Q)
Avenue H (Q)
Sheepshead Bay (B, Q)
Kings Hwy (N)
Norwood Av (J, Z)
Myrtle Av (J, M, Z)
Grand St (L)
Hoyt-Schermerhorn Sts (A, C, G)
7 Av (F, G)
Avenue I (F)
Kings Hwy (F)
Neptune Av (F)
Classon Av (G)
Junius St (3)
New Lots Av (3)
Borough Hall (4, 5)
The Bronx
Wakefield-241 St (2)*
Kingsbridge Rd (4)*
167 St (B, D)*
Burnside Av (4)*
3 Av-138 St (6)*
Van Cortlandt Park-242 St (1)
Tremont Av (B, D)
Parkchester (6)
E 149 St (6)
Brook Av (6)
Mosholu Pkwy (4)
Queens
Court Sq-23 St (E, M)*
Northern Blvd (M, R)*
33 St-Rawson St (7)*
Bliss St (7)*
Parsons Blvd (F)*
Beach 67 St (A)
Briarwood (E, F)
Broadway (N, W)
Woodhaven Blvd (M, R)
Steinway St (M, R)
Rockaway Blvd (A)
Staten Island Railway
Clifton
New Dorp
Huguenot
RELATED: