MTA board approves $51.5B capital plan, largest in the agency's history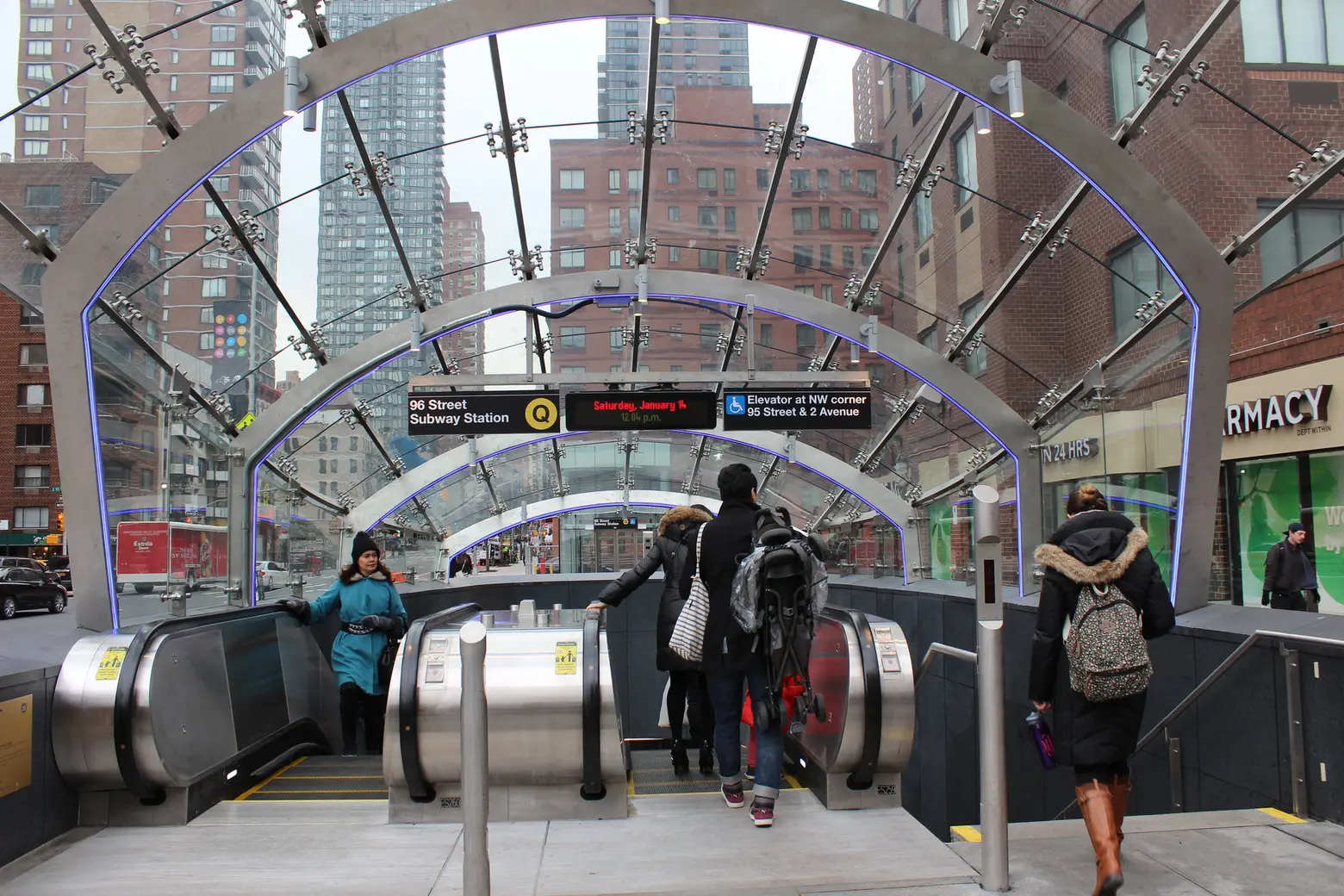 The Metropolitan Transportation Authority board on Wednesday approved its largest capital plan ever, with a $51.5 billion investment in the city's transit system. The 2020-2024 capital plan will invest a whopping $40 billion in subway and buses alone, which includes fully funding the long-awaited second phase of the Second Avenue Subway. In phase two, three new subway stations will be built with the Q train extending to East Harlem.
"This plan represents an extraordinary investment in North America's largest transit network," Ronnie Hakim, the managing director of the MTA, said in a previous press release. "It is ambitious yet sound, and will allow us to make crucial enhancements to the system and improve the experience for our riders daily."
The MTA's plan includes $4.55 billion, adding to the more than $2 billion from the last capital plan, for the second phase of the Second Avenue Subway. The first phase of the subway expansion opened on Jan. 1 2017 with three new stations at 72nd, 86th, and 96th Streets. Phase two will bring three new stations at 106th and Second Avenue, 116th Street and Second Avenue, and 125th Street and Lexington Avenue, along with connections to the Metro-North.
According to the agency, financing for the $6.9 billion project will be split 50/50 between federal funds and local funds. While President Donald Trump mysteriously tweeted support for the project last month, the MTA is still seeking over $500 million in federal funds laid out in the last capital plan requested for the Second Avenue Subway.
The plan allocates about $40 billion, a 70 percent increase, for subway and bus, which includes modernizing signals, adding 1,900 new subway cars, improving stations and tracks, and making 70 stations compliant with the Americans with Disabilities Act. According to the MTA, these stations will make it so no rider is more than two stations away from an accessible station. Out of the system's 427 subway stations, less than 24 percent of them are accessible. The MTA also wants to add 2,400 new buses and replace the system's oldest buses with electric, hybrid, and compressed natural gas buses.
"These proposed investments in our subways and buses have delivered beyond my wildest expectations," Andy Byford, president of New York City Transit President, said in a press release earlier this month. "The system has been stabilized and this capital plan offers us an extraordinary opportunity to now modernize it and provide world-class transit options to New Yorkers in an unprecedented time frame, and as we move forward we will rise to that challenge on behalf of our customers."
In a statement yesterday, Governor Cuomo said in response to the vote, "I laid out my priorities for the MTA Capital Plan to the Board several weeks ago, including improving signal technology, increasing accessibility, addressing quality of life concerns, ensuring equity for LIRR and Metro-North Railroad, and upgrading bus service. This plan meets those priorities. The record level of investment by the State – including $25 billion secured during this year's legislative session and an additional State investment of $3 billion – is extraordinary, but after generations of the MTA being underfunded and mismanaged, it is necessary and will pay dividends for the future of the system. We have made much progress recently and now the Senate Leader, Assembly Speaker and Mayor of New York City must approve it in order to move forward."
Now that the board has approved the capital plan, they will submit it to the Captial Program Review Board by Oct. 1. Read an overview of the 2020-2024 plan here.
The original version of this story, "MTA's massive $51.5B capital plan would fund second phase of Second Avenue Subway," was published on September 16, 2019.
RELATED: