MTA considers restoring passenger service to freight line between Bay Ridge and Ridgewood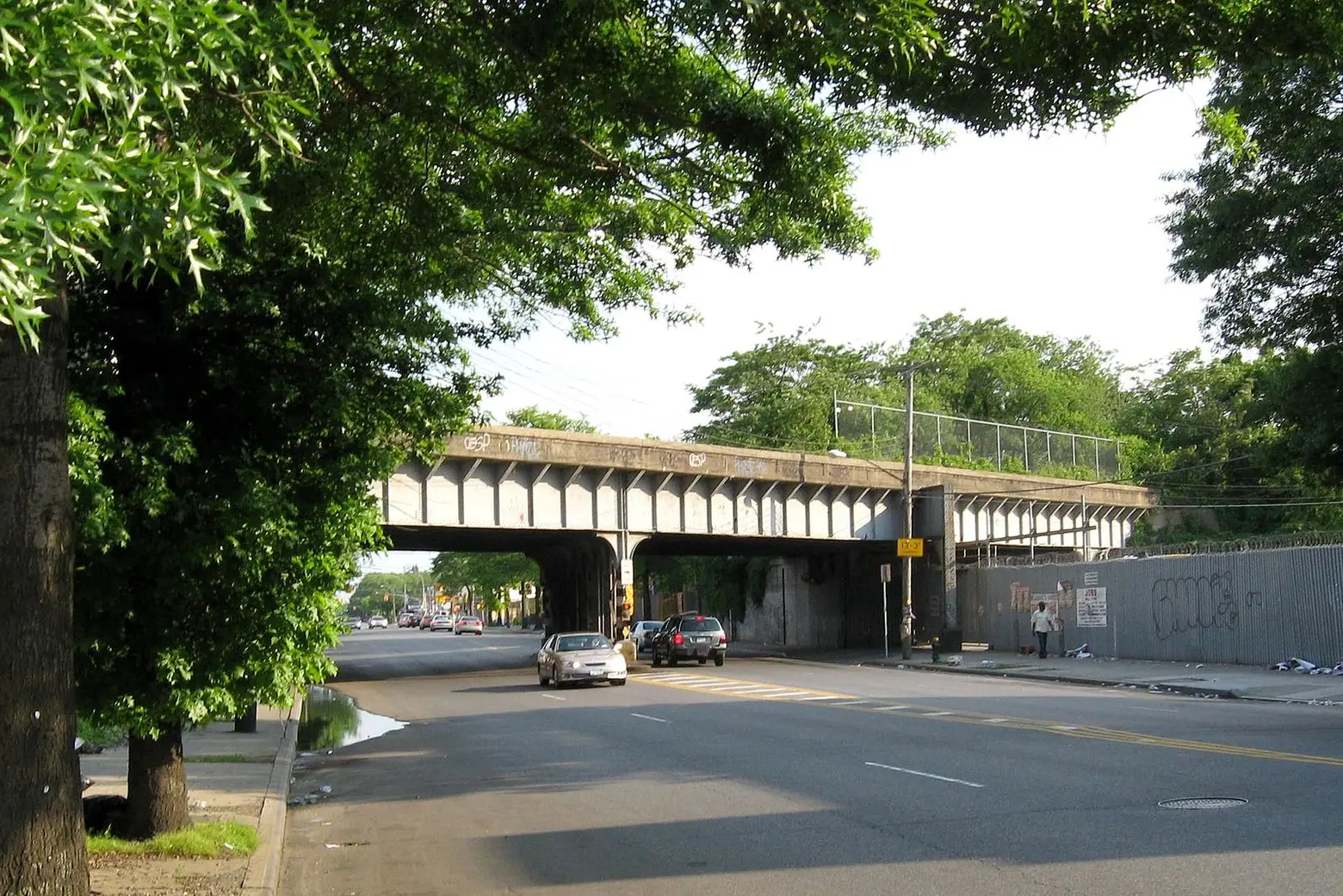 Since the 1990s, the Regional Plan Association has been advocating for the restoration of passenger service to a rail line known as the Bay Ridge Branch that runs from Bay Ridge, Brooklyn to Astoria, Queens and is now used as a freight line. The MTA has announced that it will begin a feasibility study to "evaluate the potential for subway, commuter rail, light rail or bus service" along the line, which the agency notes would create the potential for reverse commuting and connect to 19 subway lines and the LIRR. In October, the RPA's Kate Slevin explained to NY1, "We don't have unlimited resources here in New York City, as we know, so the fact that we already have tracks there, that are underutilized, really means a lot."
The Bay Ridge Branch was last used by commuters 95 years ago. Restoring service to the line is part of the RPA's larger Triboro RX proposal. Utilizing mostly old freight lines, "the 24-mile route, which has been dubbed the X line, would run from Bay Ridge in Brooklyn to Jackson Heights in Queens to Co-Op City in the Bronx," as 6sqft previously explained, and would connect 17 subway lines and four commuter rail lines, creating a more direct north-south route. As City Limits reported, in June, State Assembly Member Latrice Walker introduced a bill that would require the MTA to complete a feasibility study on the Triboro proposal. Walker, who represents Brownsville, Brooklyn, told City Limits in a statement at the time, "Residents in communities such as Brownsville or Co-op city have been plagued by two-fare zones and inaccessibility, however, when we have conversations regarding updating infrastructure and service lines, it always seems as if we are an after-thought."
The MTA seems to have become more conscious of the feasibility of existing rail infrastructure. As NY1 points out, the agency recently completed a study on restoring service on the Rockaway Beach Branch of the LIRR, which runs from Rego Park to the eastern edge of Queens. However, it concluded that it would cost $6.7 billion to get this stretch back up and running. And considering the MTA has allotted $5.7 billion total for all LIRR-related work in its 2020-2024 Capital Plan, it seems like a long shot that this could happen within the next four years.
When it comes to the Bay Ridge Branch, the MTA has awarded a $1.3 million feasibility study contract to engineering firm AECOM. The 16-mile-long line runs from Bay Ridge, Brooklyn, along the waterfront through Midwood, East New York, Brownsville, Bushwick, Glendale, Middle Village, Elmhurst, and terminates in Astoria. The southern part of the line is owned by the MTA/Long Island Rail Road, while the northern part is owned by freight railroad CSX Transportation. The study will determine how a new transportation plan can operate "in conjunction with existing and planned freight rail service."
In a statement, MTA Chief Development Officer Janno Lieber said, "This project is hugely exciting – partly because it is based on the concept of squeezing more out of our already existing infrastructure so we don't always have to build new subway lines from scratch. Putting mass transit on the Bay Ridge Branch could allow the MTA to serve more neighborhoods and provide better connections to thousands of people throughout Brooklyn and Queens – all while also creating opportunities for increasing environmentally-friendly freight rail in years to come."
Editor's Note: This story was originally published on October 16, 2019, and was updated to reflect new information from the MTA.
[Via NY1 and City Limits]
RELATED: