This Hudson Valley town has the fastest-rising real estate prices in the country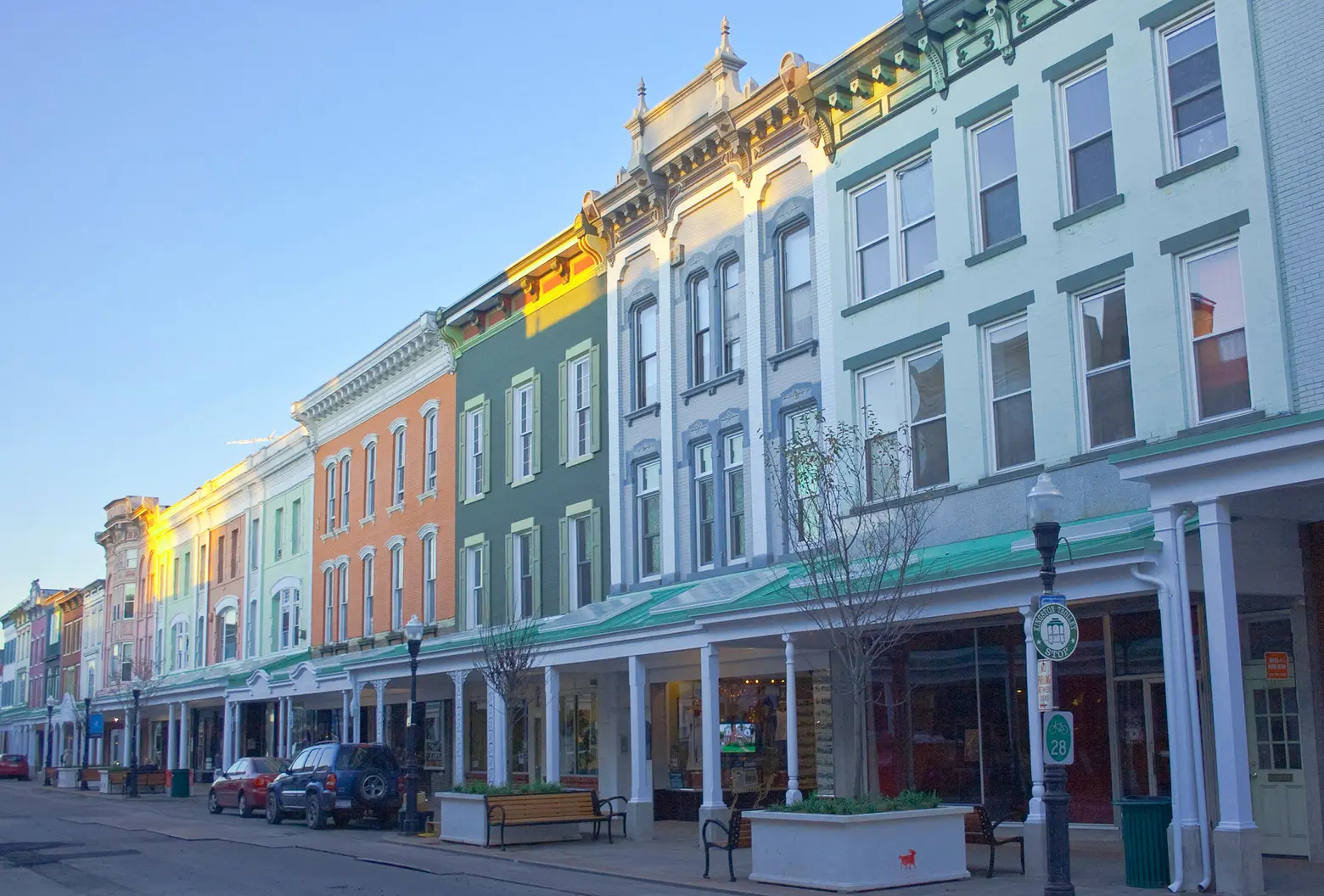 Kingston, New York has been called the Hudson Valley's "creative capital." As Brooklyn Based explained, from the 1950s to the '90s, it was home to a massive IBM campus, but the Catskills town grew increasingly vacant afterward. In recent years, however, it's seen a resurgence of newcomers thanks to its historic housing stock, relatively low prices, foodie scene, proximity to outdoor activities, and zoning deliberately meant to attract artists. And in the face of the pandemic, these factors have made Kingston a go-to spot for those fleeing New York City. A report by the National Association of Realtors cited in Bloomberg found that Kingston has the fastest rising home prices in the U.S.
According to the report, which analyzed 181 national metropolitan areas, Kingston's second-quarter sales jumped 18 percent from the year prior to an average of $276,000. To be fair, however, the city was on an upward trajectory prior to the pandemic. The same report from the National Association of Realtors for the fourth quarter of 2019 called out 18 metro areas with double-digit price growth, one of which was Kingston at 11.2 percent.
But those involved with the Kingston real estate market feel that the recent jump is more than just continued growth. Amy Crossfield, a one-time Brooklyn resident who is now an agent with Coldwell Banker in Kingston, told Bloomberg, "Every single deal I have is someone from Brooklyn or Manhattan. You have bidding wars, cash offers and people rushing to put in an offer the day something comes on the market."
A recent story in the Times-Herald Record paints a similar story. They note that New Yorkers, many of whom are now working from home and no longer need to be in the city on a regular basis, are attracted to the Kingston/Ulster County area for its proximity to fresh air and the Catskills, along with the fact that it's only 90 minutes from NYC. Tim Sweeney, an Ulster County-based broker, told the paper, "Between May 1 and June 30, we had 439 [home sales in Ulster County] last year. We have the possibility of having 700+ potential [sales] this year."
A desire to flee New York City, however, is not enough on its own to spur this kind of activity. Mortgage rates are the lowest they've been in 50 years, Crain's reported last week. And generally speaking, it's a buyer's market right now due to all the listings that had been put on pause during the height of the pandemic and came back online in recent months.
RELATED: