Go off the grid in a Catskills shipping container for $165 per night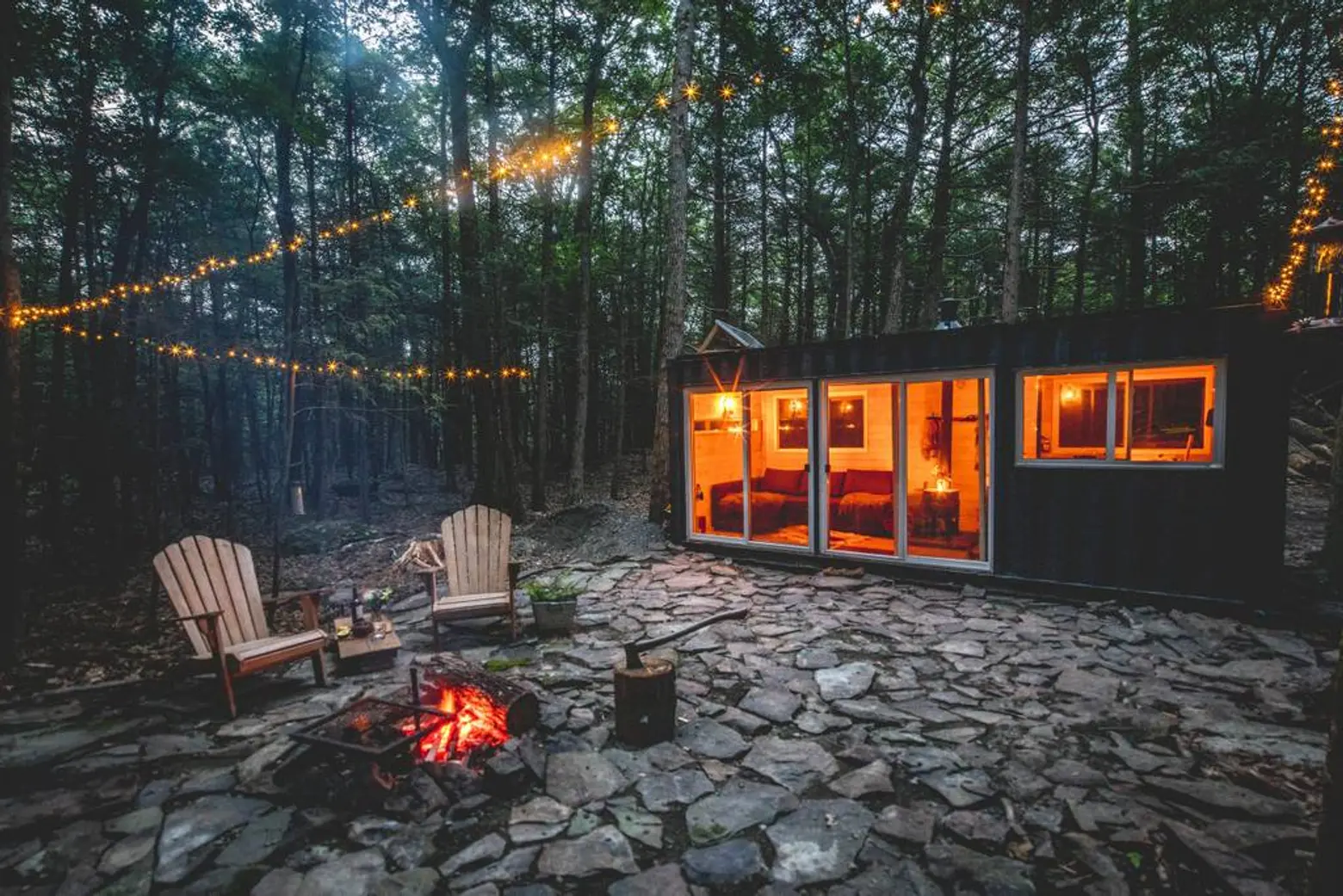 Photo via Contanium listing on Airbnb
Just think if it as a Vipp Shelter for the rest of us. This woodsy take on the tiny dwelling, "Contanium," available through Airbnb and situated in Saugerties, NY, is actually a shipping container, so you get to experience the trifecta of tiny house, off-the-grid living and inhabiting a shipping container, all at once. Offerings at this particular shipping container cabin sound almost like the amenities menu at a trendy Downtown condo: There's a wood stove, sofa bed, kitchenette, writing desk, record player, patio, fire ring, yoga platform, hot tub and hammock. The off-the-grid part means the power is solar, there's a composting toilet and gravity-feed water.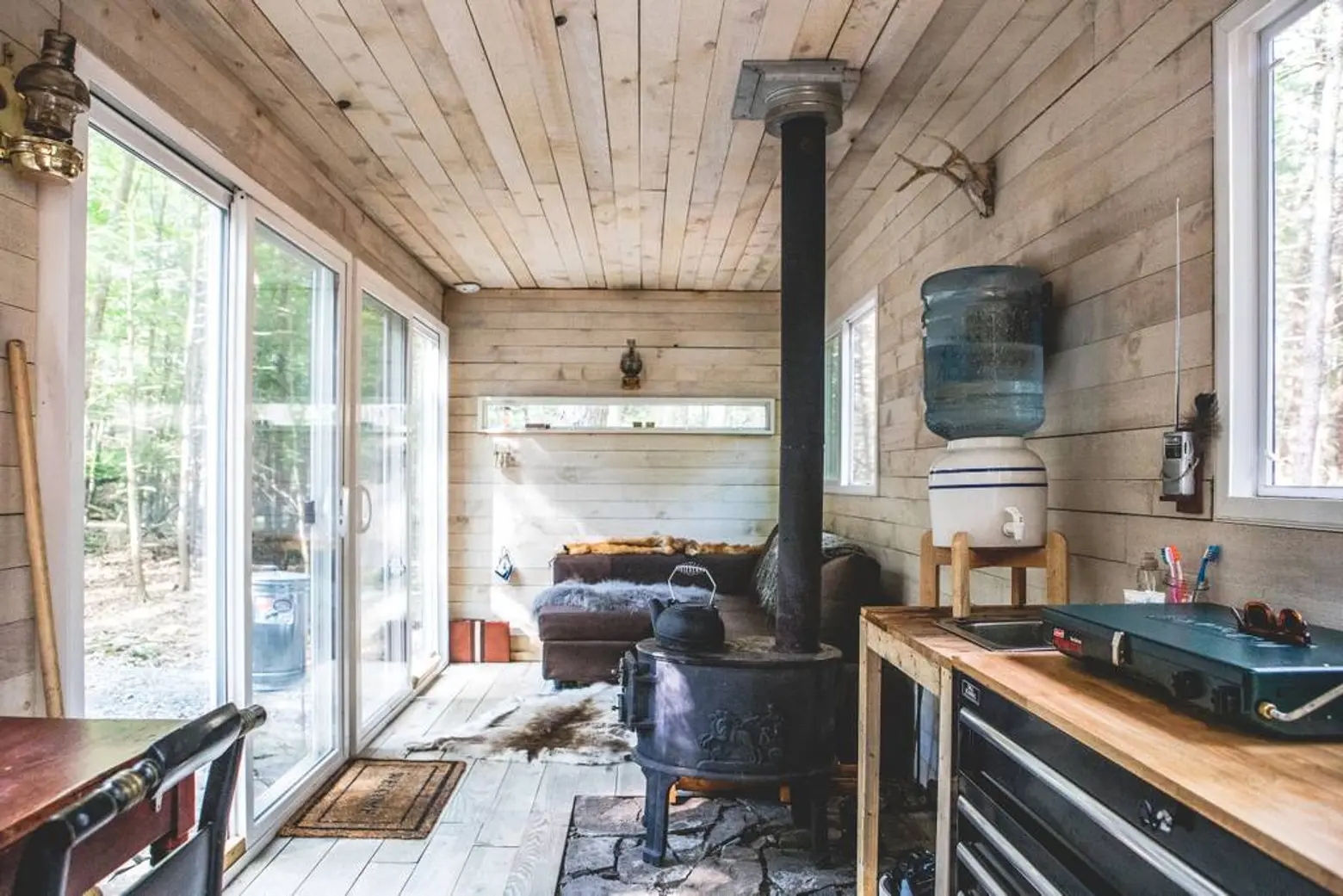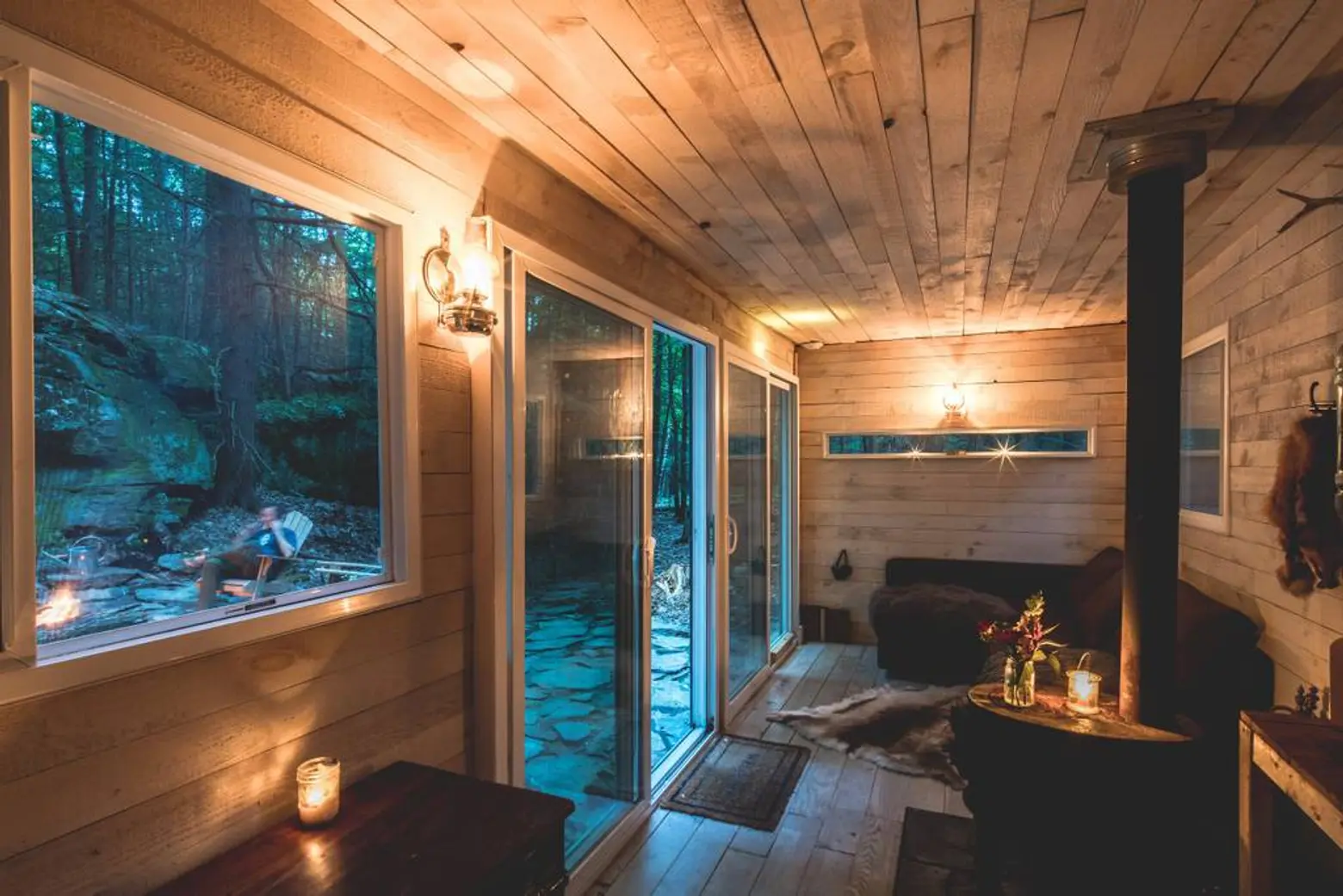 The sleek black micro-cabin sits on 14 acres, two hours north of New York City. Catskills hiking awaits just out the back door and the towns of Saugerties, Woodstock, Kingston, Catskill and the Hudson River are 15 minutes away.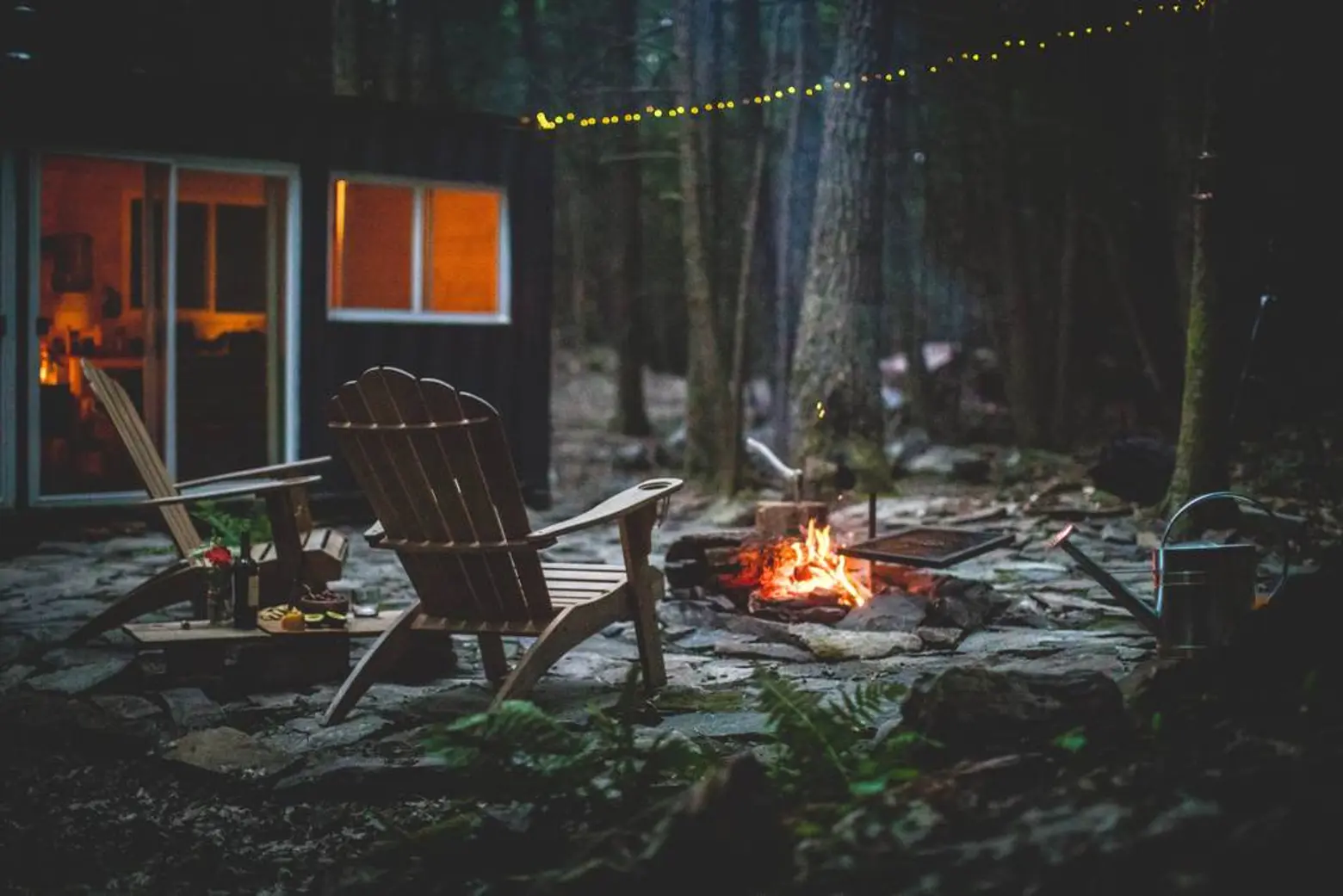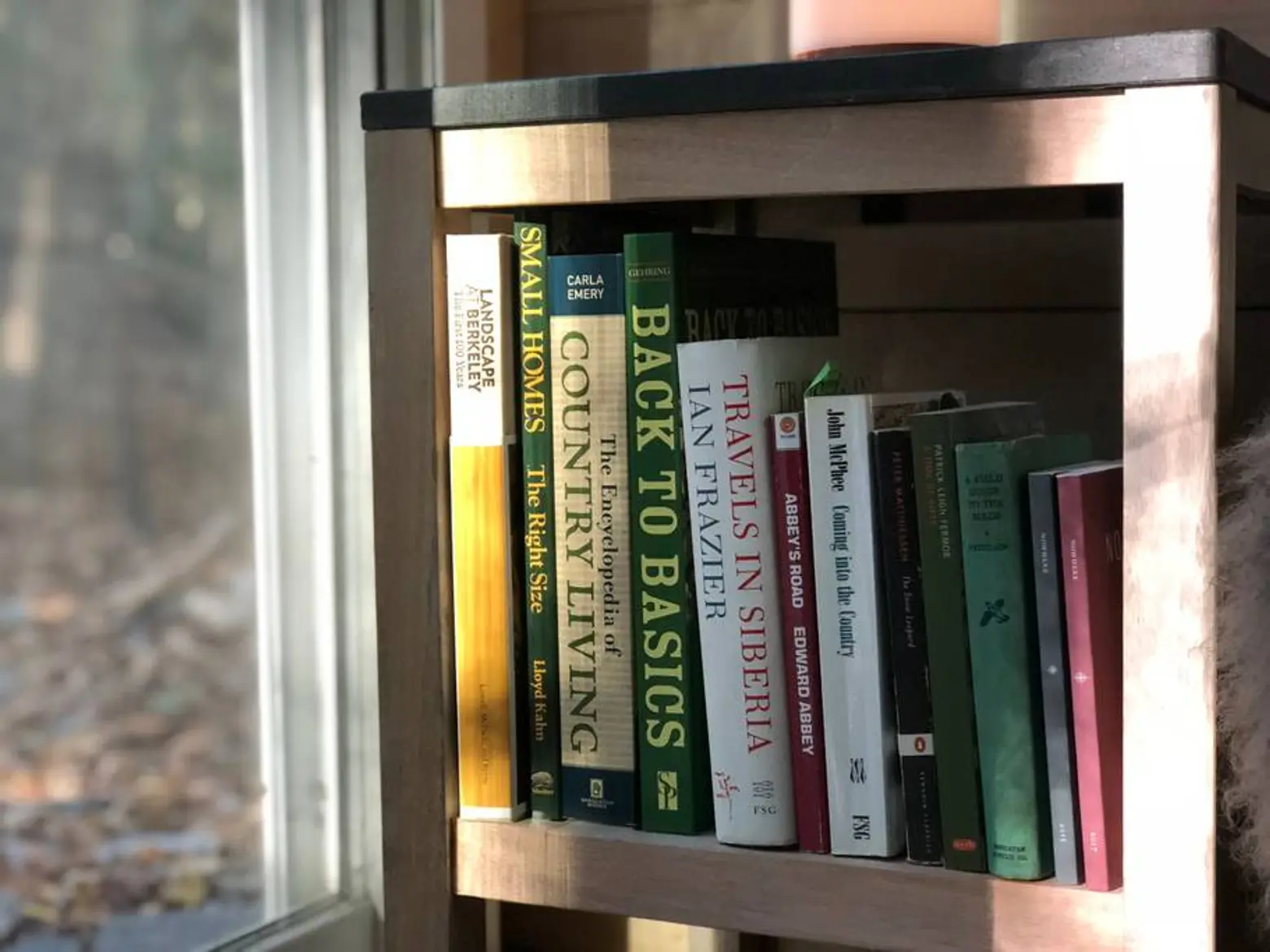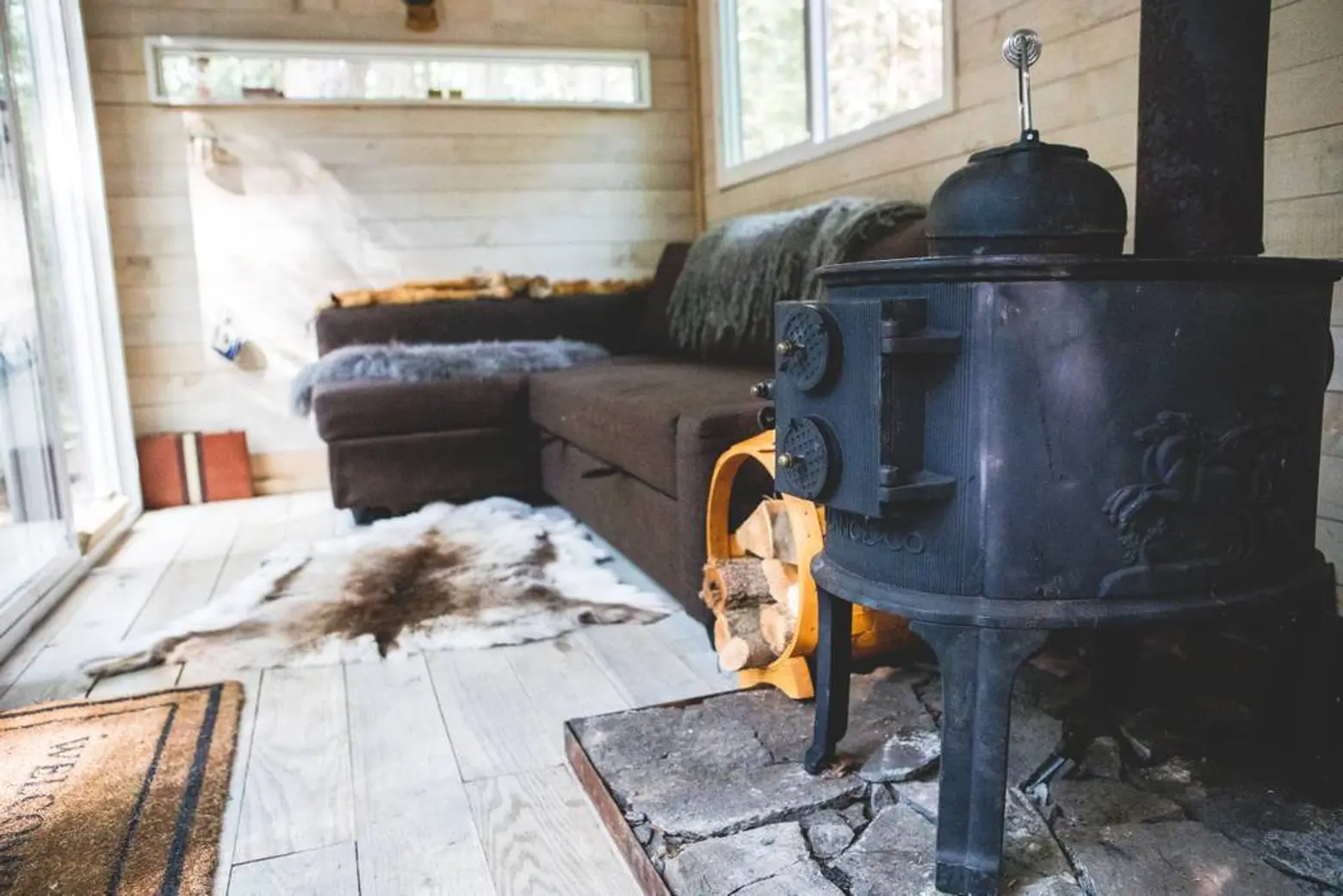 Living in a 20-foot shipping container might just be better than it sounds: Says the listing, "It is like camping, except that you are encased in high-efficiency insulated walls, low-energy windows and sliding glass doors; and sleeping on a comfortable (Ikea Friheten) sofa bed."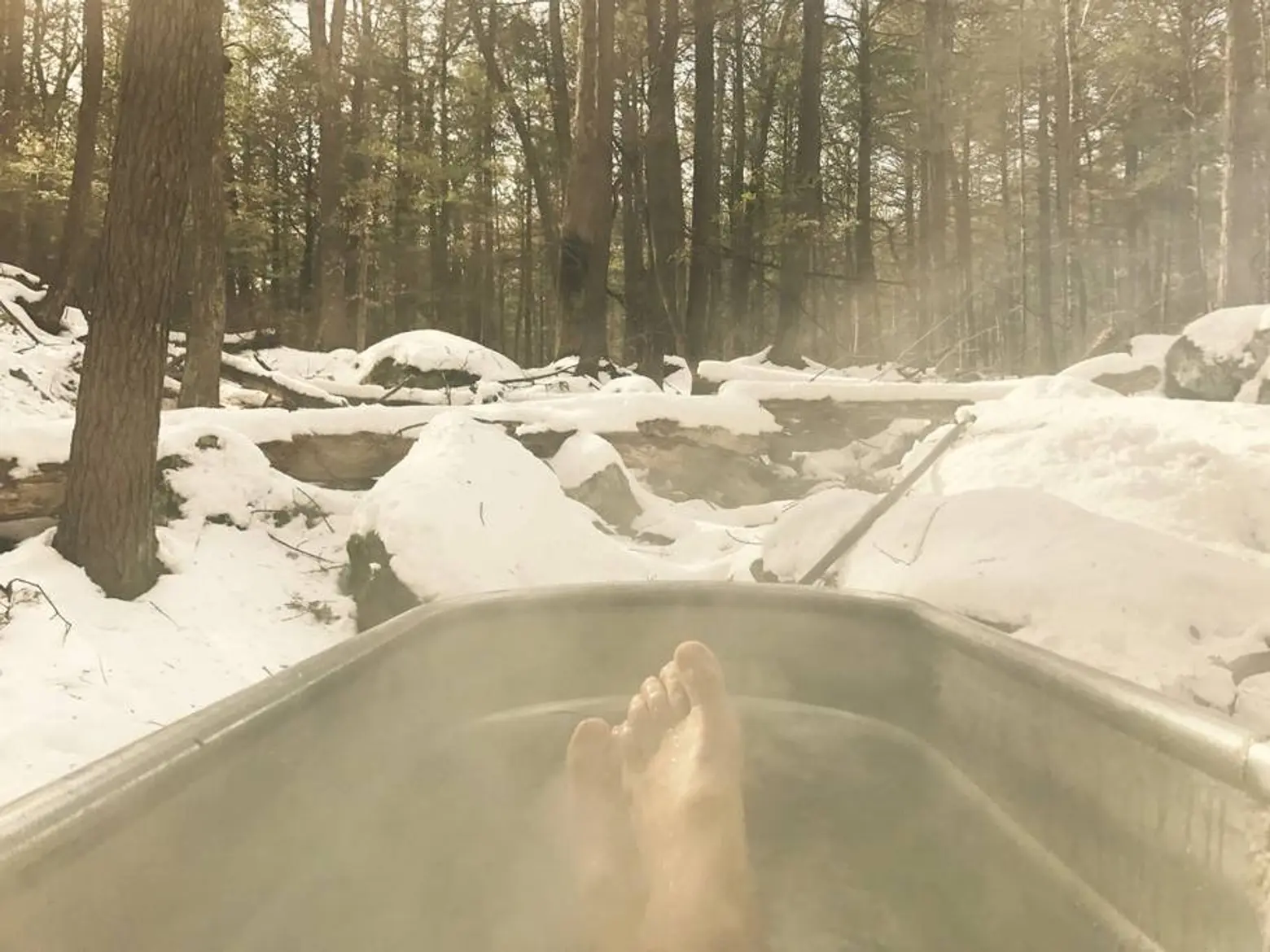 There's a solar panel and inverter with two outlets for charging phones, though you may want to leave your hair dryer at home. Plan on lots of lounging; the stove keeps things warm if it's cold, and double doors open onto a patio in warmer weather. A wood-fired hot tub uses stream water and a 120-gallon galvanized tub.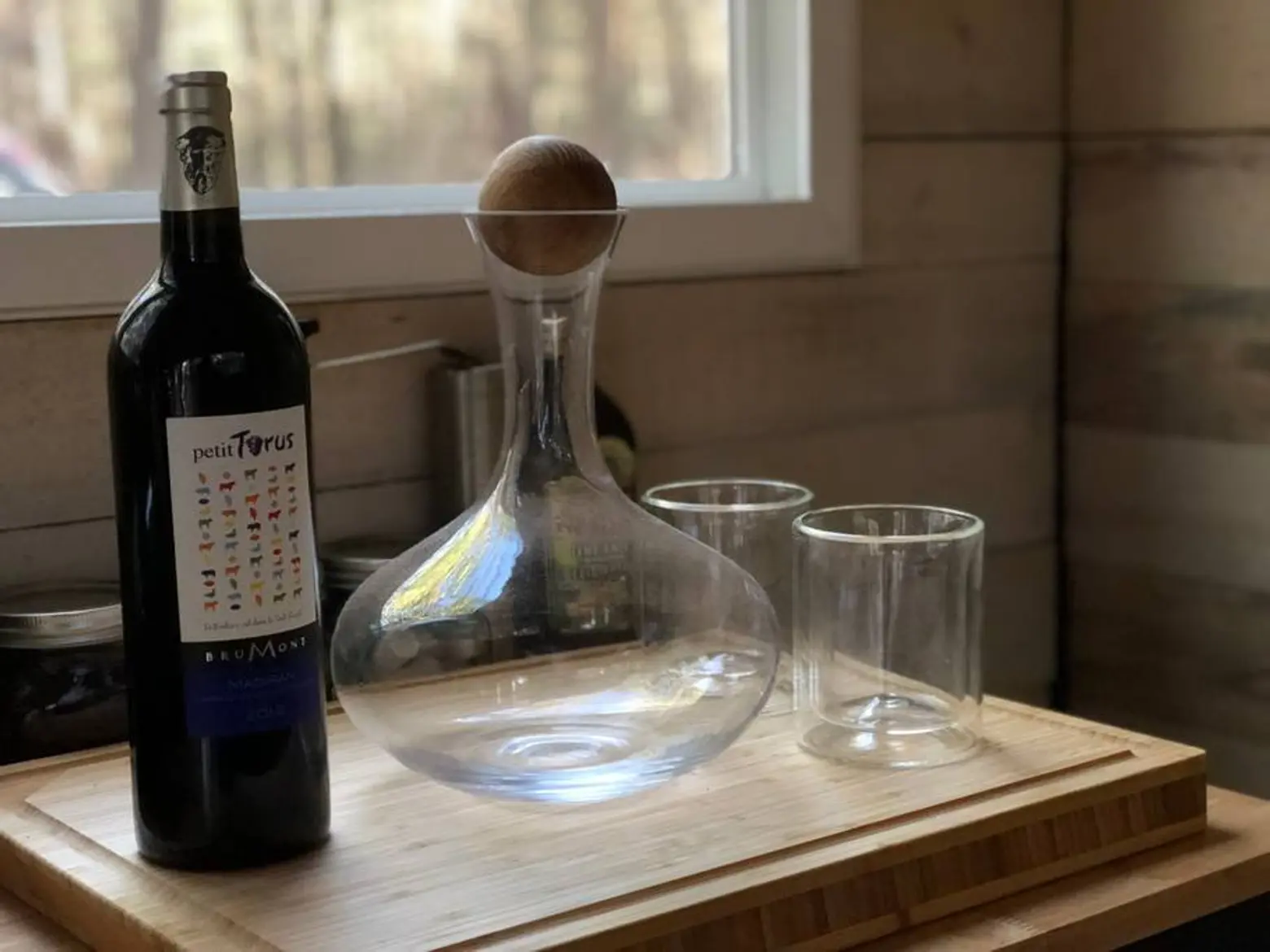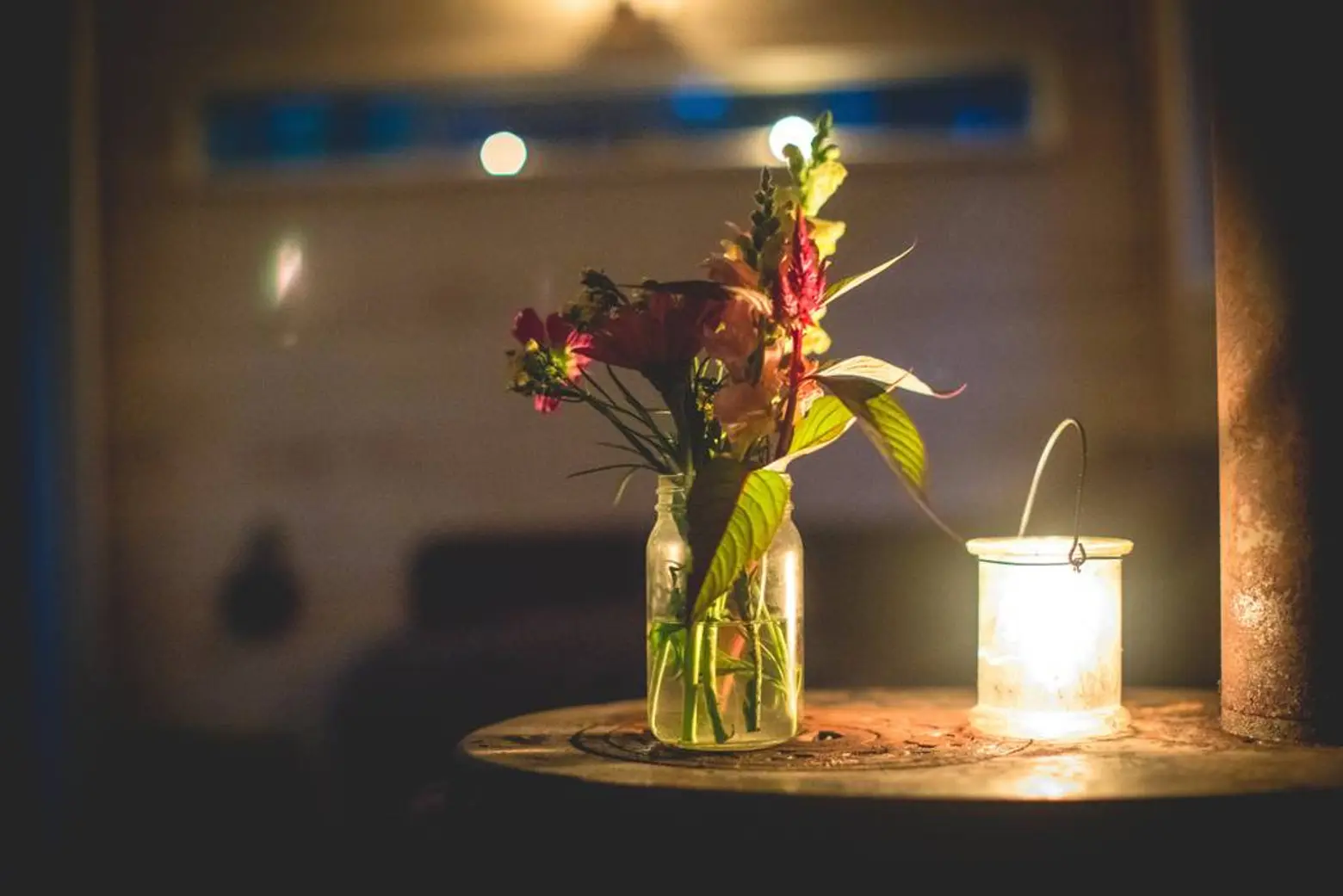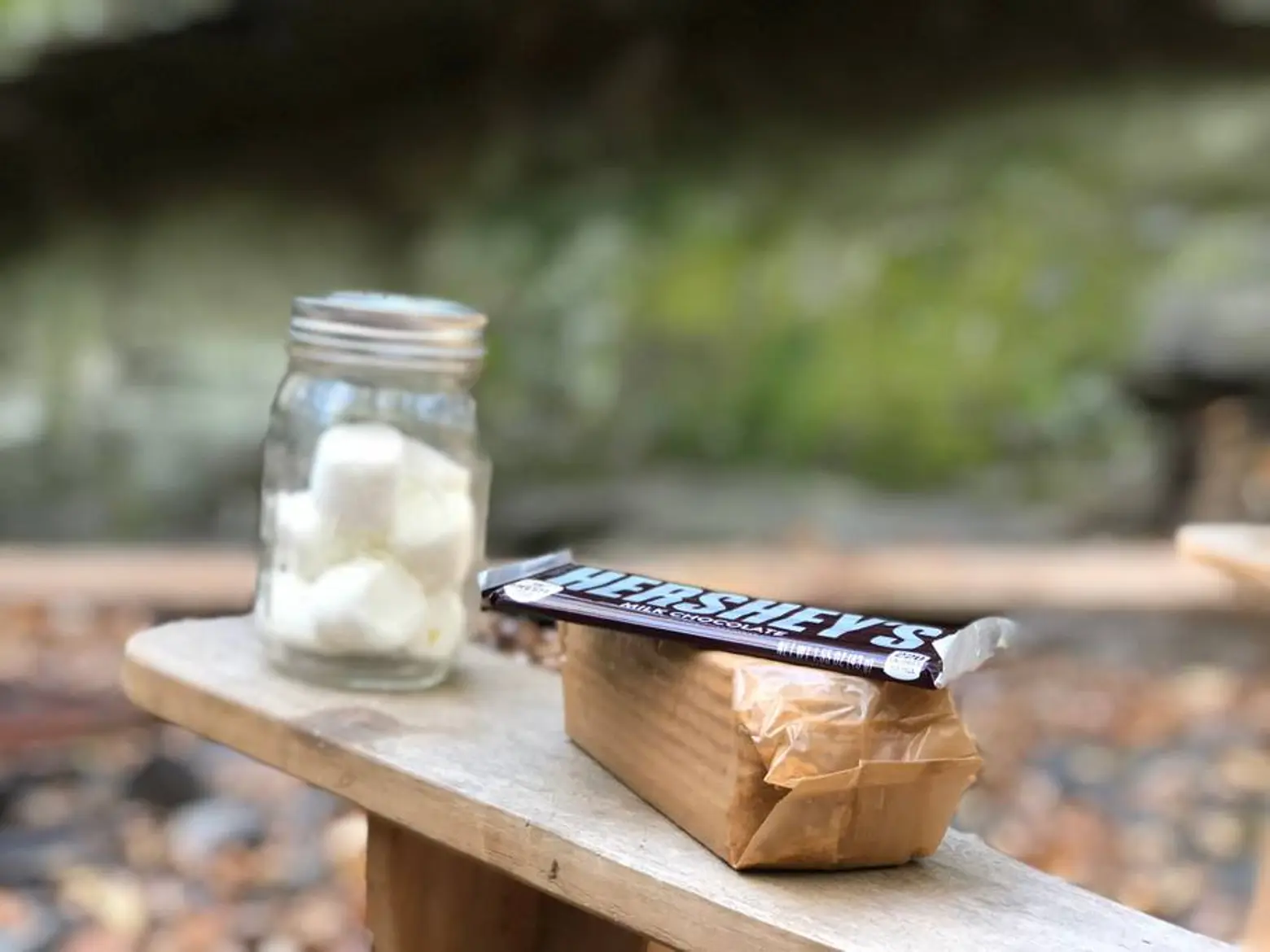 The diminutive dwelling is fully stocked for the connoisseur. The kettle and French press are Le Creuset, we're told, and there are enough kitchen basics to whip up any feast. There is a grill over the fire and a Swedish wood stove that stays warm all night. There's no refrigerator, but there's ice. The owner lives two hours away and a caretaker is nearby to help if you need it.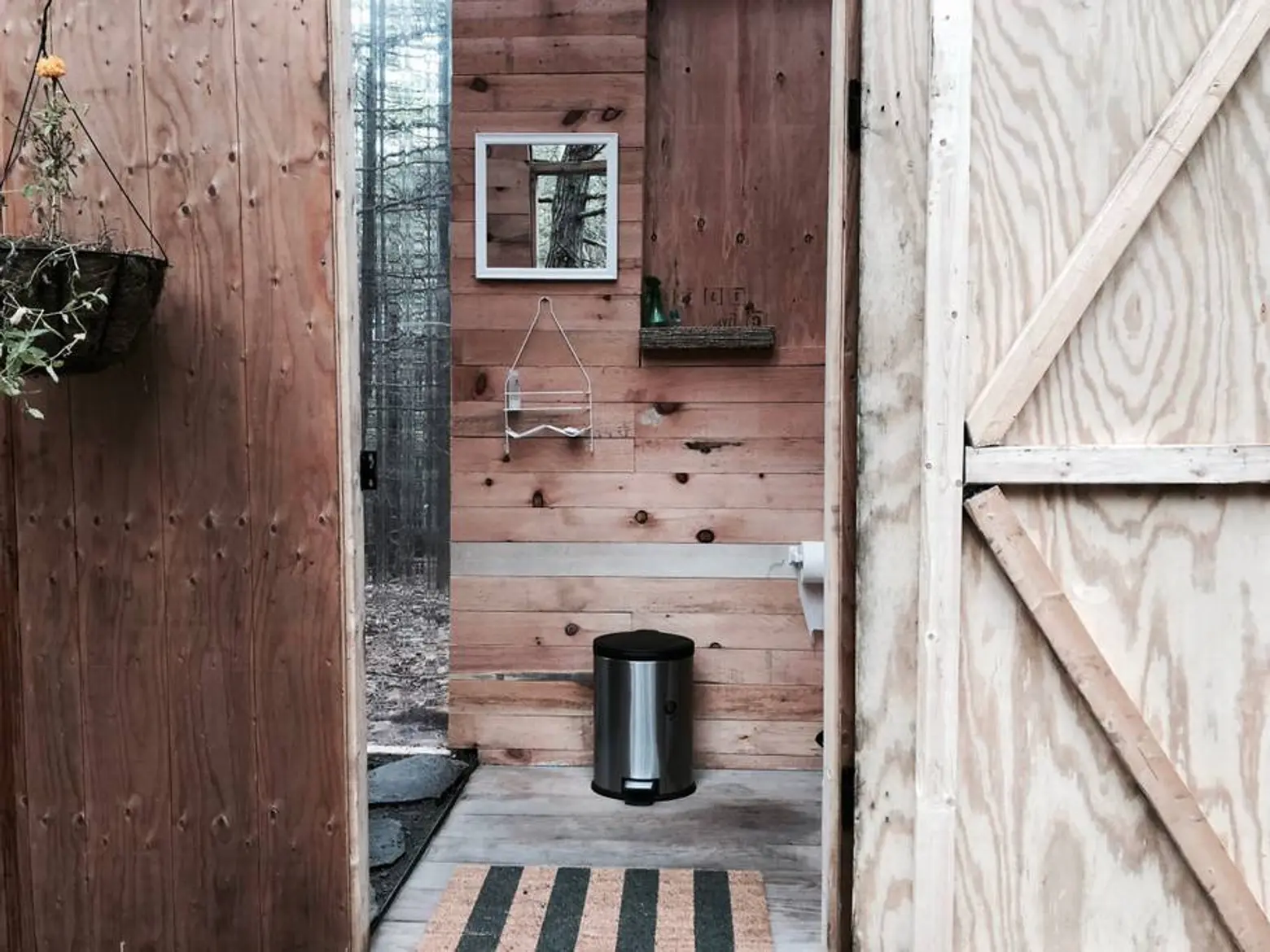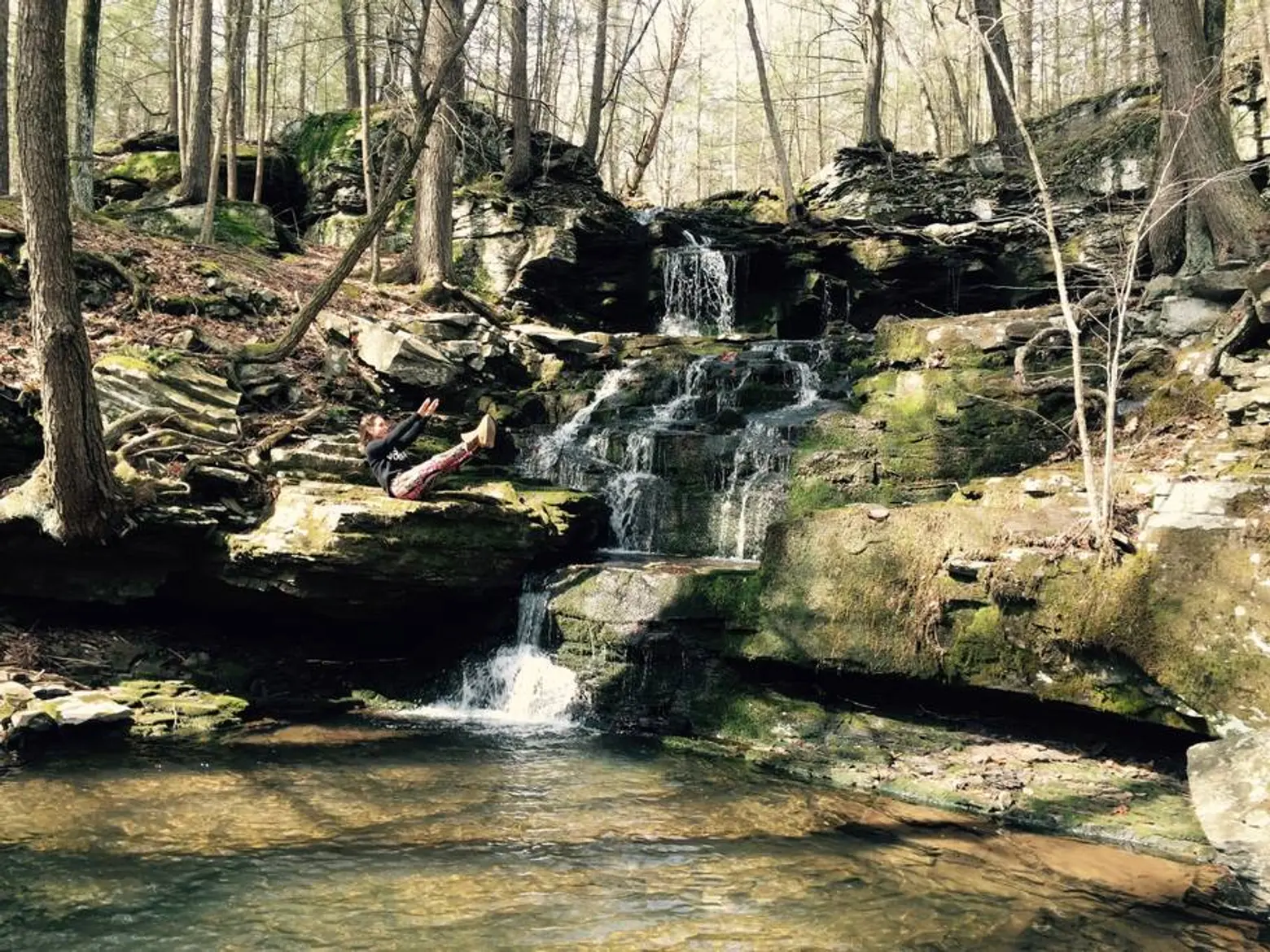 Unlike that condo, the bathroom is in a separate building about 40 feet away, though we're told it's quite nice with lots of natural light, pine panelling and an open shower stall with a slate floor. Also unlike that condo, there is a 30-foot waterfall 100 yards north of the cabin.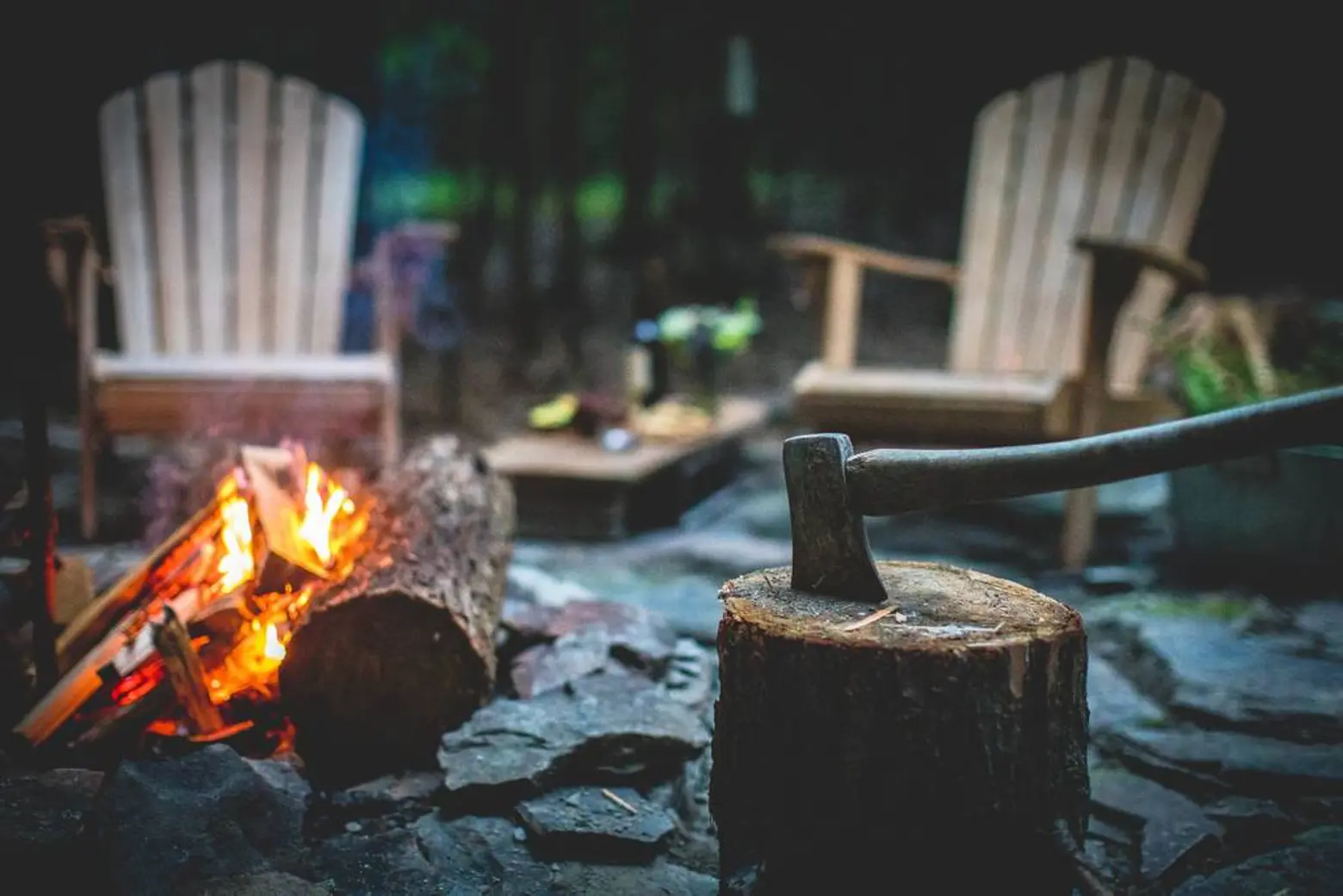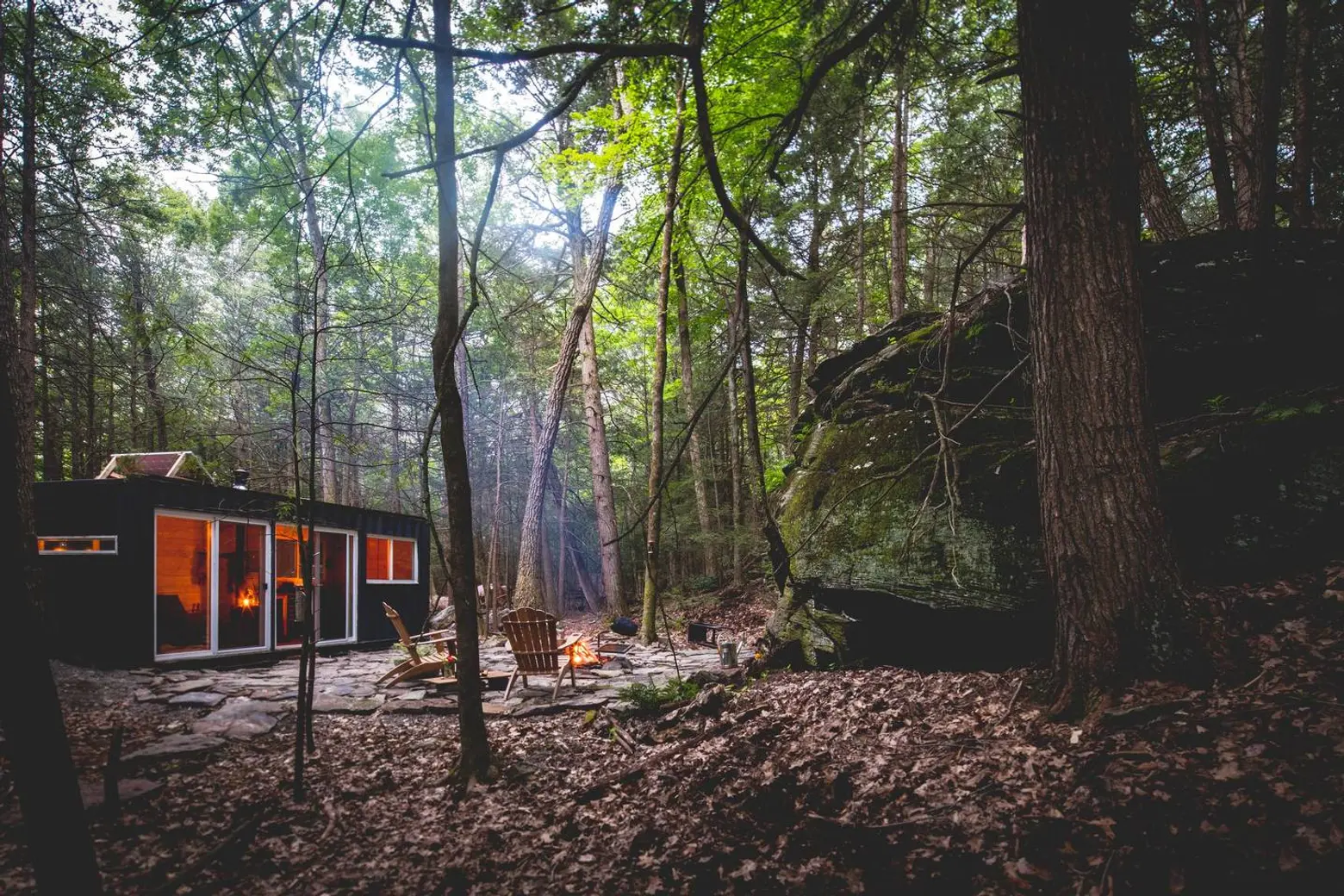 The cabin, built by Contanium in Brooklyn, sits on a 14-acre plot on the eastern edge of the Catskills, at the flank of a 3,400-foot mountain, with great neighbors and "tons of wildlife." According to the listing, "Staying in the cabin is an experience, not a simple overnight." Additional guests can rent a camper about 300 yards away.
[Listing: Container cabin in the Catskills via Airbnb]
RELATED: