Shipping containers will bring affordable housing to the Bronx
Shipping container construction, courtesy SG Blocks
A developer is getting creative in his latest affordable housing project in the Bronx. Gold Key Group, which typically develops market-rate housing, teamed up with SG Blocks, a shipping container company, to build 65 to 75 apartments above a retail store and a church. SG Blocks will use shipping containers due to the affordability and quick construction time–the method cuts the building timeline by 40 percent and is 10 to 20 percent less expensive than typical construction, according to Paul Galvin, CEO of SG Blocks. And as amNew York reports, Galvin "hopes this type of construction will become a solution to the housing crisis."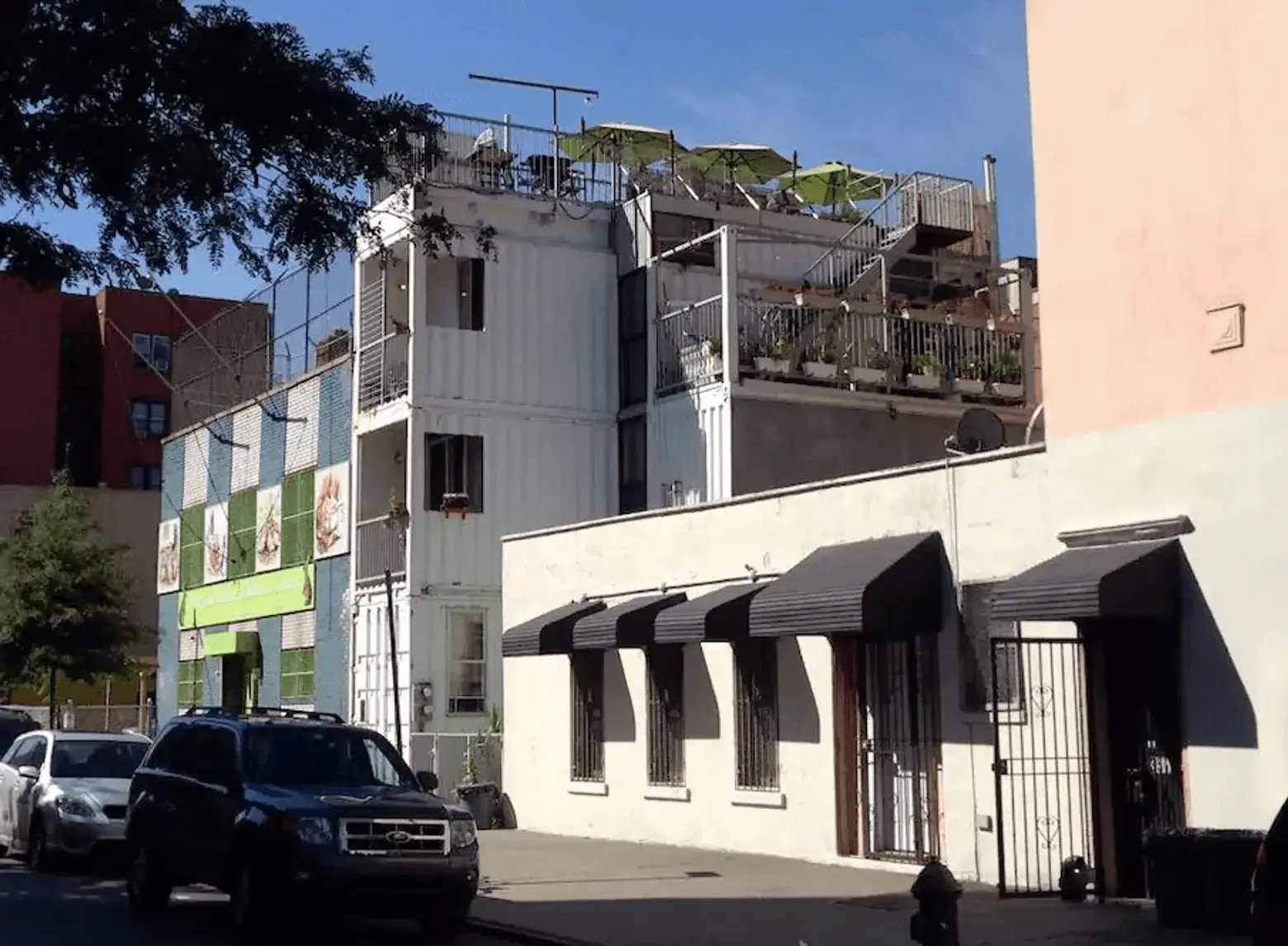 Williamsburg shipping container home, via a previous Airbnb listing
SG Blocks has built several container-based buildings for companies like Puma, Equinox, and Starbucks. His biggest client, according to a past New York Times article, is the military, which turns containers into housing, mess halls, computer server storage and commissaries. But Galvin strongly believes the containers can translate to smaller-scale housing needs.
This won't be the first shipping container home to come to New York–the first legal structure was built in Williamsburg, made of six stacked containers totaling 1,600 square feet. (There have also been shipping container used for a retrofitted carriage house to the home of a radio station around the city.)
Containers are a standard size–about eight feet wide–and are then stacked to create housing. The interiors can be insulated and support plumbing and electricity, while the exteriors can be designed to blend in with their surroundings. Finally, they are eco-friendly, meeting international building codes to withstand hurricanes and earthquakes. Containers are viewed by some as a potential solution to the city's affordable housing crisis because of the cheap and short construction, which would then allow developers to charge less for apartments.
The Bronx proposal still needs to be approved by the city's Housing and Preservation Department. Many of the details, including income levels for the apartments, are still being worked out. The exact location also can't be made public yet, because the approval process is not complete.
[Via amNew York]
RELATED: