110 middle-income apartments available on the Harlem River in Mott Haven, from $2,885/month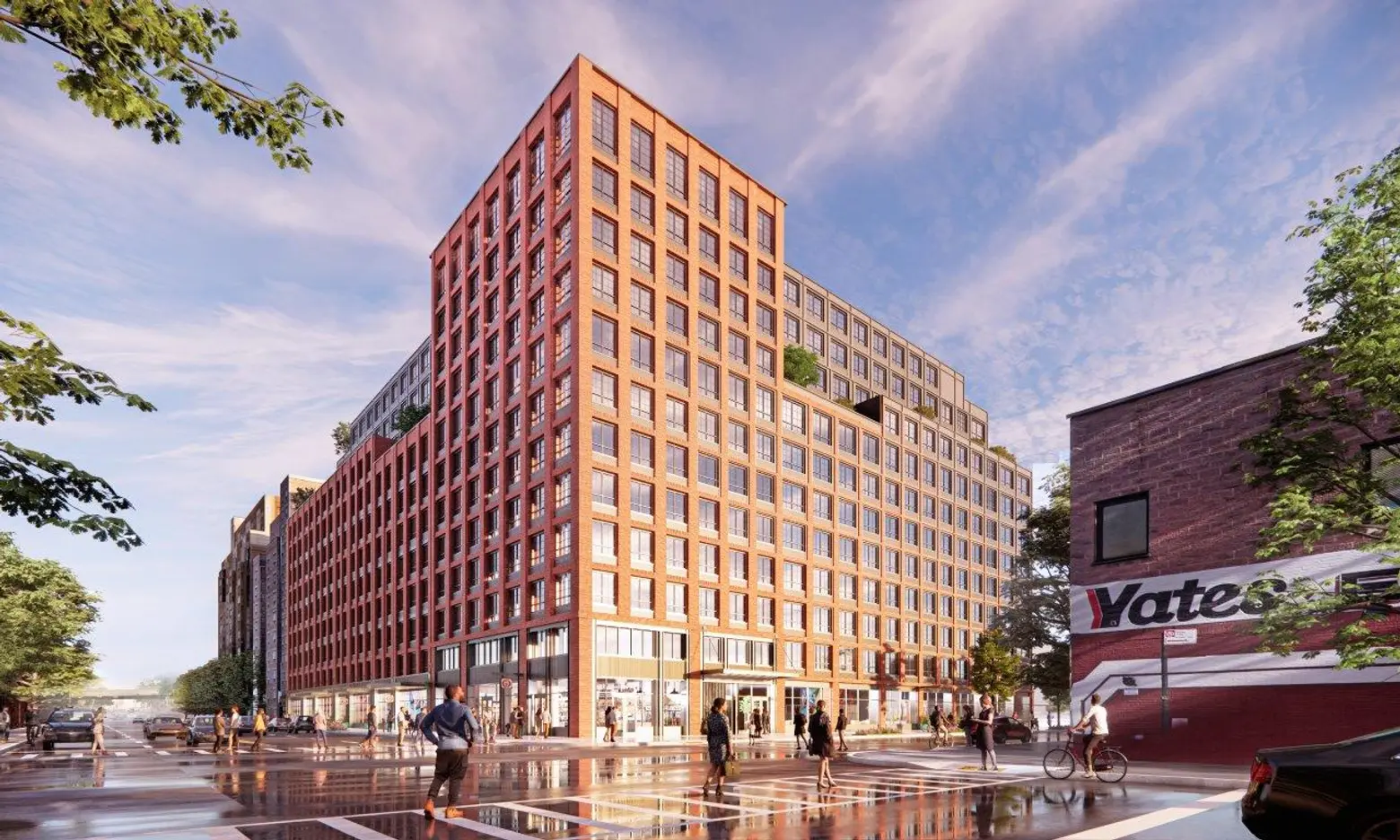 Rendering courtesy of S9 Architecture
Applications are now being accepted for 110 middle-income apartments in a new residential development on the Mott Haven waterfront. Located at 40 Bruckner Boulevard, the 12-story mixed-use building offers brand-new luxury units and indoor and outdoor amenities. New Yorkers earning 130 percent of the area median income, or between $98,915 for a single person annually and $198,250 for a household of five, can apply for the apartments, which range from $2,885/month studios to $3,669/month two bedrooms.
Developed by JCS Realty and designed by S9 Architecture, 40 Bruckner Boulevard contains a total of 365 residences. Amenities include package lockers, bike storage, a gym, a playground, a children's playroom, a dog park, a business center, a media room, a rooftop terrace, a recreation room, and a pool.
In August 2022, Jacob Schwimmer of JCS Realty signed a $90.5 million construction loan with Valley National Bank for a new 365-unit residential project in Mott Haven, according to PincusCo.
JCS Realty filed permits for the property in April, which called for a 124-foot-tall development spanning 266,211 square feet with 248,484 square feet of residential space, 17,098 square feet of commercial space, and 629 square feet of community facility space, according to Yimby. The permit also called for a cellar space and 146 enclosed parking spaces.
Nearby public transit options include the 4, 5, and 6 subway lines, as well as the M125 bus.
As more luxury buildings are constructed in the Mott Haven neighborhood, thanks to a rezoning, rents have shot up over the last decade and a half. According to the NYU Furman Center, the real median gross rent in Mott Haven and Melrose increased from $860/month in 2006 to $1,120/month in 2021, a 30.2 percent jump. As of August 2023, the average rent for a one-bedroom in the neighborhood is $2,550/month, a 5 percent increase compared to the same time last year, according to Zumper.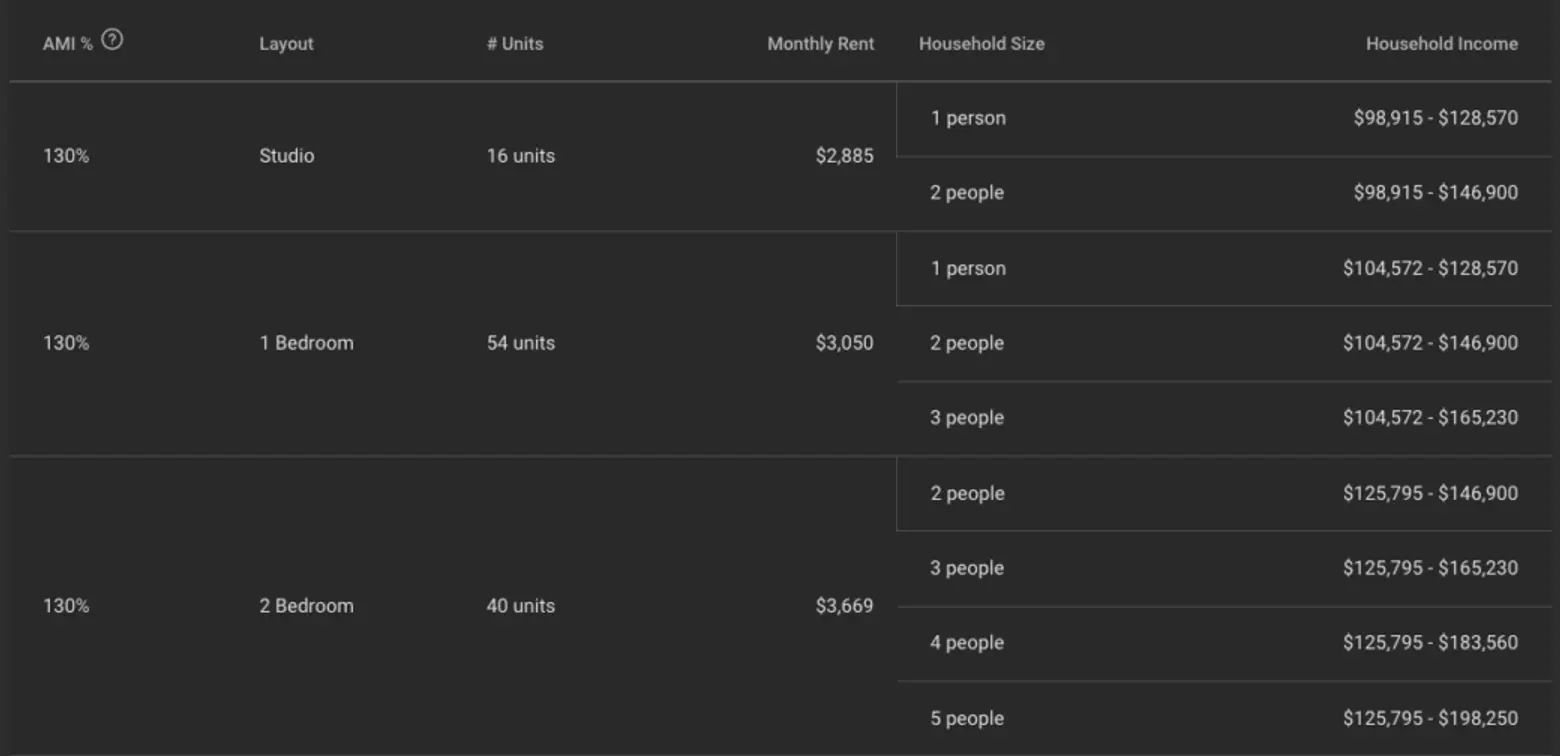 Qualifying New Yorkers can apply for the apartments until October 30, 2023. Complete details on how to apply are available here. Questions regarding this offer must be referred to NYC's Housing Connect department by dialing 311.
If you don't qualify for the housing lotteries mentioned, visit CityRealty.com's no-fee rentals page for other apartment deals in the city.
RELATED: